Producing innovative lingerie collections with glamorous and intricate designs, the best Italian lingerie brands have established themselves as an authority in the world of sensual fashion.
Italian lingerie combines contemporary style with a spicy modern twist to create the ultimate in seductive and alluring pieces. Crafted from luxurious materials such as lace, tulle, silk and satin, these intimate pieces come in a variety of captivating styles.
Designed for confident, free-spirited women, the best Italian lingerie accentuates your curves, enhances femininity, and provides the perfect foundation for a stylish and sophisticated outfit.

11 Italian Lingerie Brands Reviewed
It goes without saying that luxurious lingerie plays a vital role in any modern women's life. We have carefully selected 11 of the best Italian lingerie brands that combine beauty with sensual sophistication.
1. Cotton Club Italy
Review
The Cotton Club is an Italian lingerie brand that was founded in 1981 by successful businessman Roberto Crescentini. Looking for the new opportunities and ways to invest his energy and talent, Roberto turned to luxury underwear. Successfully growing his business over the years, he transformed the Cotton Club into a worldwide brand renowned for its quality and attention to detail.
Cotton Club lingerie is handcrafted from exquisite luxury lace, fine tule and pure silks. These delightful and pleasing sensual garments praise the beauty of the female body.
From essential collections to sophisticated bespoke items, each item is made with precision and accuracy. The impressive embroidery and original, contemporary designs are exquisite.
Priding themselves for being true to their roots and able to offer a 100% Italian product, the Cotton Club lingerie brand delivers undeniable extravagance and style.
Official Website:
Discover the latest products and shop online at Cotton Club:
2. Ritratti Milano
Review
Ritratti Milano is a high-quality Italian lingerie brand producing stylish underwear tailored to accommodate the taste and desires of the modern woman.
Established in 1980, Ritratti Milano has established itself as a lingerie brand known for their creativity, enthusiasm, and ability to produce exciting and well-balanced pieces. Every detail and element within the garment is finished to perfection to ensure flawless design and comfort.
Recognised for their undeniable femininity, Rittrati's opulent lingerie sparks the imagination. Designed and produced in Italy from locally sourced materials and using Italian artisanship, the Milan based brand is proud of its heritage and traditions.
Well known in their home country and abroad, Ritratti Milano's seductive creations are empowering, elegant and chic.
Official Website:
Discover the latest products and shop online at Ritratti Milano:
3. Cosabella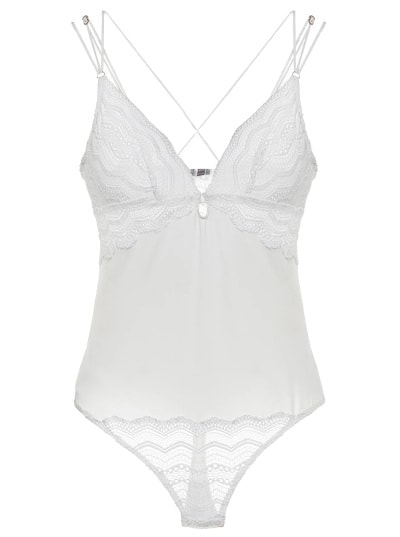 Review
Luxury lingerie brand Cosabella is a combination of Italian tradition and modern sensual fashion. Inspired by the woman of today's modern world, the brand's creations refer to femininity, confidence, and uniqueness of each and every woman.
Cosabella was established in Miami in 1983 by Valeria Compello who relocated to America with her husband, Ugo. She launched the successful lingerie brand after recognising the demand and the potential for this type of garment.
Each and every precious lingerie piece is made by hand from the most delicate Italian fabrics. Fast-growing in popularity, the small Italian-made lingerie business has grown into an internationally recognised brand.
The exceptional quality of their alluring garments clearly demonstrates the family's passion for lingerie.
Official Website:
Discover the latest products and shop online at Cosabella:
4. Leilieve by Manicardi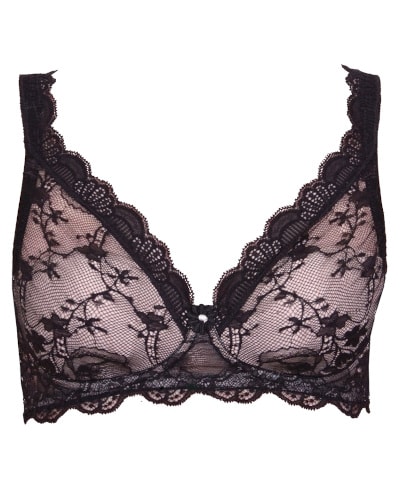 Review
Born in Modena in 1961, the Italian lingerie brand Leilieve by Manicardi is a family run business, founded by the Manicardi family. The decision to start her own business came after the time spent working in lingerie making industry and obtaining a vast amount of experience and knowledge in precision underwear design.
A decade later, Manicardis developed an elasticated cotton bra, the success of which opened the doors to Italy's biggest stores such as "Galleries La Fayette", "La Rinascente" and "Coin".
In the 1980s the company expanded its operation outside Europe, and in 2000 the family invested their money in building a new factory, equipped with the latest modern, innovative technology.
Their delightful lingerie features gorgeous embroidery, pretty colours, and are pure Italian design from start to finish. The luxurious, sensual undergarments, crafted with precision and great attention to detail, deliver sublime fit and comfort.
These luxurious pieces will stand the test of time, adding a breath of fresh, innovative air to your boudoir.
Official Website:
Discover the latest products and shop online at Leilieve:
5. I.D. Sarrieri
Review
Avant-garde lingerie brand I.D. Sarrieri (established in 1992) is renowned for their premium, luxury lingerie designs that maintain incredible comfort. Promoting femininity and glamour, the brand delivers a variety of stunning, luxurious pieces, making their wearer feel her most-empowered self.
Eye-catching, form-fitting silhouettes made from the delicate Chantilly lace, fine silk and tulle create an exquisite and the most spectacular lingerie collections.
Precisely detailed and decorated in lavish scallop-edged lace and beautiful embroideries, I.D.Sarrieri's opulent lingerie blurs the lines between underwear and ready-to-wear pieces.
I.D. Sarrieri underwear is designed to boost confidence and self-satisfaction and offers an alternative, innovative way to dress up. Their seductive statement pieces celebrate the art of getting dressed. Chic and beautiful, they deserve to be put on the spotlights.
Each season expands their collection with a new, fresh, contemporary ideas and designs. The haute-couture luxury brand adds a sophisticated touch to each piece.
Official Website:
Discover the latest products and shop online at I.D. Sarrieri:
6. La Perla
Review
La Perla has become one of the most renowned Italian lingerie brands in the world. Over the decades, this leading luxury fashion brand shares their passion for innovative designs and exciting journey in discovering the world of femininity.
Their history began when experienced corset maker Ada Masotti bravely took destiny into her own hands. In 1954 she opened an atelier in Bologna town. Running her business from the small lab, she used all her talent and skill designing beautifully-tailored pieces, enhancing the elegance of the female silhouette.
The revolution during the swinging sixties brought massive change. Young women were looking for fresh, unusual, and seductive styles. This was the time when fashion moved to more revealing, transparent fabrics, silks, and lace.
The precious creations were presented in the boxes lined in soft velvet fabric. Like expensive gemstones, La Perla lingerie pieces were a symbol of opulent harmony.
Over the decades, La Perla has created exciting collections of the most elegant, alluring underwear. Moving hand-in-hand with ever-changing fashion, La Perla grants the wearer with empowerment, uniqueness, and exceptional quality.
Official Website:
Discover the latest products and shop online at La Perla:
7. Ambra Corsetteria Italiana
Review
Luxurious lingerie maker Ambra Corsetteria Italiana is one of the best known and respected Italian lingerie brands. Founders Giuseppe and Margherita Toppino, are devoted to their heritage and strong Italian roots.
Their captivating, precious garments, handcrafted from the luxurious fabrics and highest quality materials available on the market, are skilfully decorated in rich embroidery and lace.
The striking designs can be easily compared to the highest class haute-couture lingerie. True to their tradition, Ambra Corsetteria Italiana delivers unique and graceful elegance with a twist of seduction.
Official Website:
Discover the latest products and shop online at Ambra Lingerie:
8. Intimissimi
Review
Intimissimi was launched in 1996 as part of Caledonia group. They offer a wide range of pieces – from everyday underwear to more luxurious, enticing lingerie. Fast-growing, the brand is becoming one of the most influencing lingerie labels in the industry.
Their pieces are inspired by pure Italian chic and look incredibly stylish and trendy. Innovative and contemporary, Intimissimi's creations are designed to satisfy the desires and today's modern women, delivering quality, comfort and glamour.
Nicely shaped lingerie, crafted from the range of top-quality fabrics, unveils the beautiful curves of the female body. Many of their delightful undergarments are decorated in ravishing embroideries for a sophisticated, romantic look.
Intimissimi dedicates their creations to the woman who knows what she wants and is imaginative. The woman who is not afraid to be romantic and sensual, loving and nurturing herself.
Ignite your imagination and let your feelings take you to a land of wonder and supreme confidence.
Official Website:
Discover the latest products and shop online at Intimissimi:
9. Chite Milano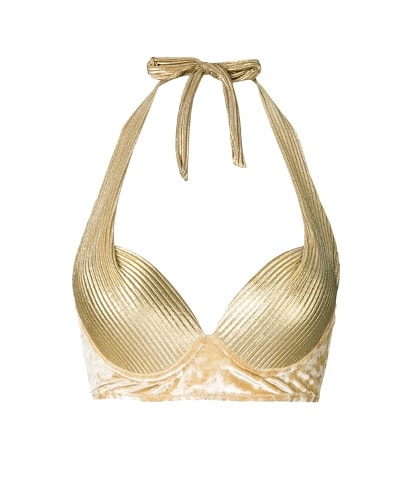 Review
Chite Milano lingerie represents everything the best that Italian lingerie can offer. The young Italian label is a contemporary, slow couture brand, producing unique, limited edition trendy undergarments.
The brand's goal is to empower women to gain their confidence, self-belief, love their bodies, and feel good in themselves. Self-love is an essential part of life, and lingerie can play a role in unravelling yourself.
Their beautiful designs made from quality satin and jersey decorated in delicate lace, velvet and pretty patterns come in the range of colours suitable for women all ages.
Chite Milano lingerie pieces will ensure you feel feminine and gorgeous. And as the brand's motto states: "Life is too short to wear boring undies."
Official Website:
Discover the latest products and shop online at Chite Lingerie:
10. Paladini Lingerie
Review
Classy and chic is what best describes this luxury Italian brand. Paladini Lingerie, founded by Gianni Paladini, has deep roots in traditional Italian tailoring.
At the beginning of the 20th century, Gianni's family run a successful atelier in Milan, based just a short distance away from Piazza Della Scala. Their works were so popular that even the famous soprano Maria Callas was one of their regular clients.
The brand's designer Alba Rosa Ceccatelli inspired and supported the unique, modern designs. Paladini's collections, crafted from the finest, highest quality fabrics, decorated in precious lace and gorgeous embroideries, scream sophistication and good taste.
Their luxurious pieces, designed for comfort and temptation, are incredibly feminine and perfect for those intimate moments. With the high attention to detail, the alluring handcrafted undergarments will make their wearer feel empowered, special and unique.
Classic lingerie, so charming and graceful, will stand the test of time, surrounding and empowering you with elegance and glamour.
Official Website:
Discover the latest products and shop online at Paladini Lingerie:
11. Guia La Bruna
Review
Youthful, fun and unique, the Italian lingerie by Guia La Bruna is everything romantic. The youngest designer on this list brings back to life timeless classics, blending old with a twist of modernism.
Using vintage lace, trims, velvet ribbons and soft, silk muslin, Guia La Bruna produces delicate pieces decorated in glimmering stones and floral patterns.
Coming from a creative family, Guia inherited artistic talent and eye for detail. The French style that often shows in her designs is an impact of her studies at the Ecole Nationale Superieure des Arts Decoratifs in Paris.
This talented designer, whose greatest dream was to build a contemporary, luxurious brand, demonstrates how beautiful romantic retro designs can fit with today's fashion.
Their elegantly reworked patterns featuring Victorian-style detailing, decorated in playful ribbons and semi-precious stones are like delicate pieces of art. These beautiful retro-vintage styles will awaken your inner sophistication.
Official Website:
Discover the latest products and shop online at Guia La Bruna:

Conclusion
Lingerie is often interpreted as something provocative that a woman would wear for more intimate occasions. But in today's world, the lines between sensual and domestic are far less visible.
Solely depending on the personal choice, luxurious underwear can either be your day-to-day wear or alluring bedroom wear for more flirtatious appeal. The best Italian lingerie brands are producing much more versatile, luxurious everyday glamour.
Before you go, I have put together a review of the most elegant perfumes ranging from timeless classics to modern day sophistication that I think you will enjoy.

Further Reading
Below are some additional articles from Viora London's blog. We write articles on a number of interesting lifestyle topics such as fragrance, beauty, designer handbags, luxury accessories and more.