Organic perfumes are becoming more and more popular as an increasing number of discerning customers who appreciate the benefits of switching to organic options for food and beauty products wish to extend this approach into other aspects of their lives.
The best organic perfumes can be just as enticing as their non-organic counterparts. They are also considered healthier for both the consumer and the environment due to no harmful pesticides or synthetic ingredients involved.
We are in the midst of an organic revolution with the benefits of using products that are entirely natural extended to include cosmetics and health care products. Consequently, organic products can be considered as safer as avoiding chemicals means less irritation or unpleasant side effects. You can even help the planet at the same time.

Benefits of Organic Perfume
Organic produce in the supermarket is often more expensive, yet it continues to increase in popularity despite the increased cost. Clearly, the benefits of choosing organic products outweigh the cost, and the same can be said of using organic ingredients in the making of perfume.
Since many of the ingredients used in perfume production are often found in nature, it stands to reason that organic alternatives can easily be found in most cases. Let's now take a closer look at 6 benefits of organic perfume that should not be overlooked:
Gentle on the Skin
Perfume made with organic ingredients usually contains mostly plant-based products which are entirely natural and have no synthetic chemicals or additives. As a result, they can be more gentle on your skin and will not dry out your skin as harsher chemicals can. Organic perfume can be hypoallergenic and ideal for wearers with sensitive skin.
Longer Lasting
Most organic perfumes include essential oils which are slowly absorbed into the skin and release fragrance gradually so it tends to last longer than alcohol-based perfume. The oils are also moisturizing which helps your skin to hold onto the fragrance for longer, unlike alcohol which evaporates more quickly.
No Harmful Chemicals
Spraying body sprays and perfumes that have been made with synthetic and chemical ingredients can cause droplets to enter our lungs as we breathe in the fragrance. Over time, a build-up of synthetic chemicals can cause long-term to your health including symptoms such as nausea and migraines.
Animal-Friendly
Organic perfumes are not tested on animals, mainly because all the ingredients are natural and don't require further testing, unlike synthetic perfumes. Furthermore, they are made from essential oils and plant-based ingredients and don't include products like musk. Animals have been mistreated and killed in order to harvest musk and other ingredients used in conventional perfumes.
Protects the Environment
Organic farming improves soil and ensures waterways and earth are not at risk of contamination from any poisons or chemicals such as artificial fertilizers. Some organic farmers even encourage natural habitats by using local wildlife to help keep pests at bay. The larger the area farmed using organic methods, the better for the environment.
Contain Natural Ingredients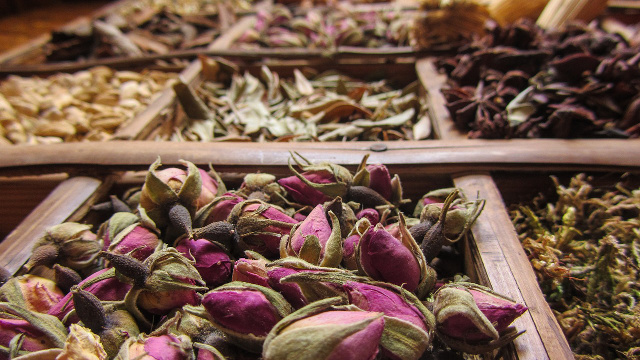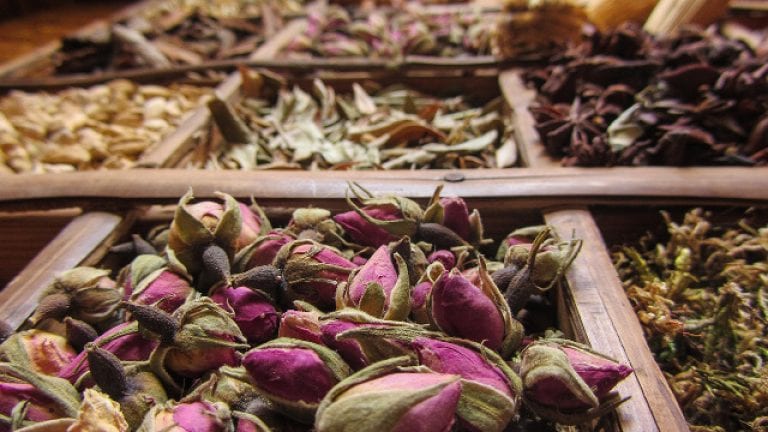 Most perfumes contain some natural ingredients such as flowers, fruits, and spices and these are also present in organic perfumes, provided they have been cultivated correctly.
The main difference is that organic perfumes use essential oils as a fixative rather than alcohol or a synthetic agent. Essential oils such as lavender, jasmine, rose, and vanilla, are mixed with coconut or jojoba oil to form a long-lasting and gentle perfume that can have a positive impact on your mood and wellbeing as well as your health.
The list of natural ingredients that can be used in organic is almost endless.

12 Of The Best Organic Perfumes
One of the main things to remember about organic perfume is the fact that essential oils linger on your skin and interact with your own, natural chemicals to adjust the fragrance slightly, creating a different perfume that is unique to you. Here are 12 of the best organic perfumes that are well worth a try:
Cherry Blossom by L'Occitane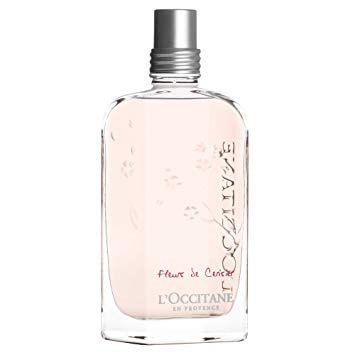 This light, delicate fragrance is floaty and feminine, comprised of sweet cherry blossom complemented by top notes of freesia and lily of the valley.

The scent is romantic and reminds you of springtime as you are transported to French valleys filled with cherry blossom trees. It makes for an excellent day time or night time scent and adds a touch of youthfulness and fun.

Available at Amazon.co.uk



Frangipani and Orange Blossom by Abahna
This sweet perfume with citrus top notes is refreshing and sensuous. It is long-lasting and can lift your mood as well and its gentle balmy scent will give you an air of clean confidence.

The tasseled silver bottle will look attractive on your dresser and the calming orange essential oils can fill you with vitality and vigor.

Available at Abahna



Botanical Essence No 1 by Liz Earle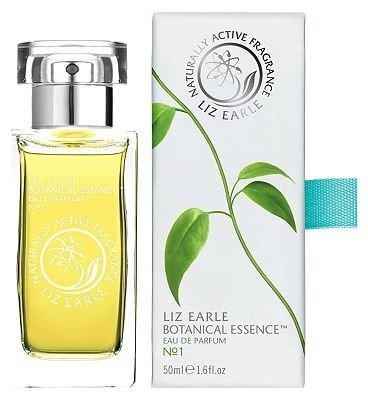 Bergamot, lavender and mandarin combine to create an aromatic treat. Long-lasting heart notes of geranium and damask rose to create a fresh, floral scent that is long-lasting and kind to sensitive skin.
It is a great fragrance to wear every day and the essential oils contain healing qualities as well as a beautiful smell.

Available at Amazon.co.uk



11 11 by Lake and Skye
This amber scent is based on the conventional 11 11 perfume but uses entirely natural ingredients and is based on sugar cane alcohol for a flexible and longer-lasting scent. It is crisp and musky with base notes of amber that create a fine, airy feel.

Available at Lake & Skye



Roses Sauvages by Melvita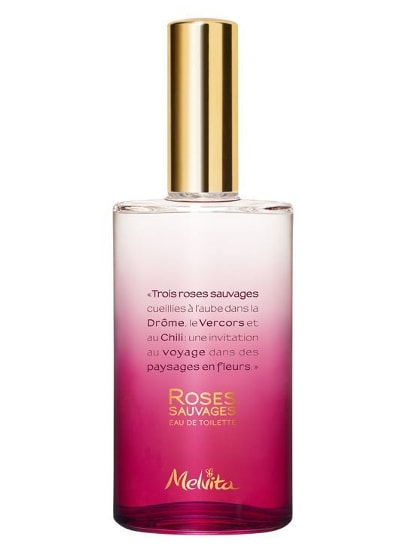 Although an eau de toilette rather than stronger perfume, you will be surprised by how long this fragrance can last. Translated, it means "wild roses" and the gentle rose fragrance will combine with your natural oils to create a sensuous floral scent that can smell even stronger after it is first applied.

Its longevity depends on your skin type with some users remarking that it lasts even after washing, although others may need to reapply more often.

Available at Amazon.co.uk



Pure Vanilla by Lavanila
Completely natural and cruelty-free, pure vanilla is based on sweet essential oils that create a strong, clean and feminine scent. This product is great for sensitive skin as it is free from many of the added ingredients that can make conventional perfumes irritating.
It is vegan-friendly and uses organic sugar cane alcohol as a fixative to help make the sweet vanilla scent last even longer.


Available at Amazon.co.uk



Kai Eau de Parfum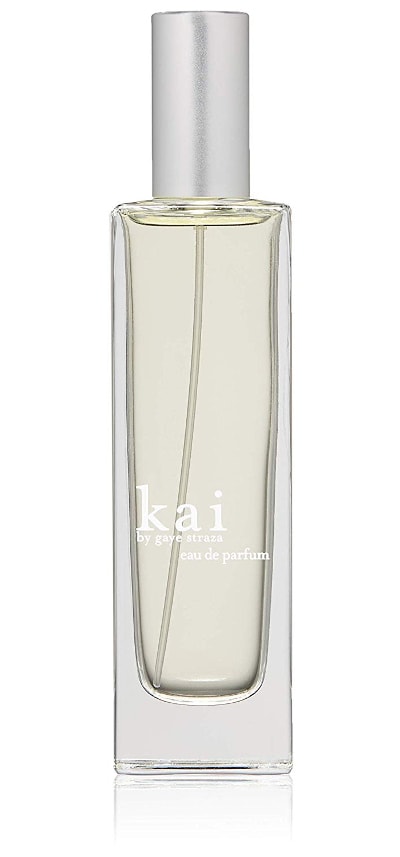 Favored by celebrities such as Reese Witherspoon and Julia Roberts, the Kai range of perfumes are created in Malibu and the company's strong eco vibe extends from using organic ingredients to using recyclable materials in their packaging.

This scent is bold and reminiscent of tropical Hawaiian beaches in its combination of gardenia, jasmine, and lily. The range includes perfume oils and body lotions that help you to layer the fragrance to help the scent last even longer.


Available at Amazon.co.uk



Lemon Verbena by Ecco Bella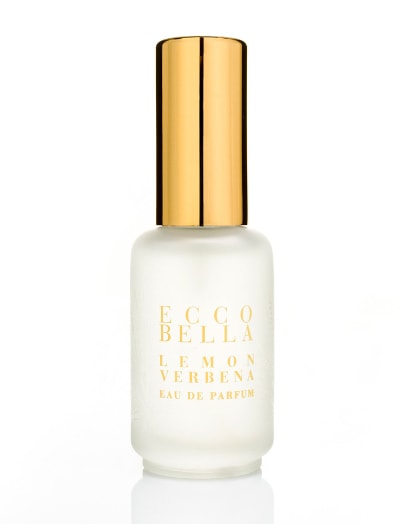 Citrus and floral scents combine to create a fresh and crisp fragrance that includes heart-warming geranium and lavender as well as refreshing lemon.

The fixative used is grain-based alcohol to ensure all ingredients are entirely natural and hypoallergenic for sensitive skin.

Ecco Bella is driven by a desire to create beautiful perfumes while contributing to helping the planet to appeal to today's strong, environmentally conscious women. This delicate and romantic scent is both feminine and vibrant.


Available at Ecco Bella



Isle by Skylar
Isle is clean and floaty with hints of citrus and spice that is reminiscent of the ocean air.

A unisex perfume, it reacts with your own skin to create a different scent when worn by women and men and its woody base notes give a sense of subtlety and crisp freshness.

Skylar products are suitable for vegans and cruelty-free as well as being hypoallergenic.


Available at Skylar



Hanami by Phlur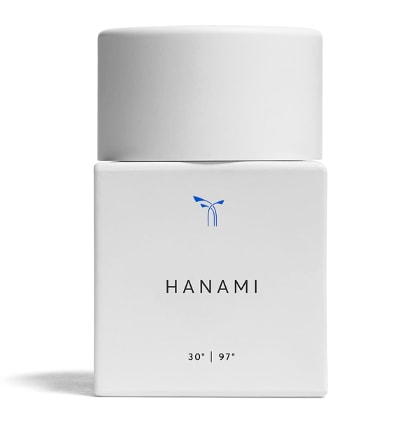 Hanami by Phlur is a unisex perfume with a sandalwood base that is bold but not overbearing and has a crisp, sensuous aroma. It is soft and long-lasting with a warming base that creates a sense of gentility and grace.


Available at Phlur



Mejica by A Perfume Organic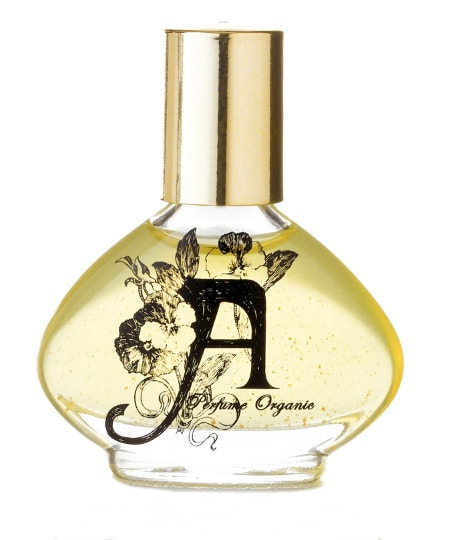 Another unisex organic perfume, this scent is bold and spicy with hints of vanilla and spices in a very attractive decorative bottle. It is a long-lasting perfume with a heady warmth that creates a strong, oriental, and spicy effect.


Available at APerfumeOrganic.com



Amaali by Swiss Arabian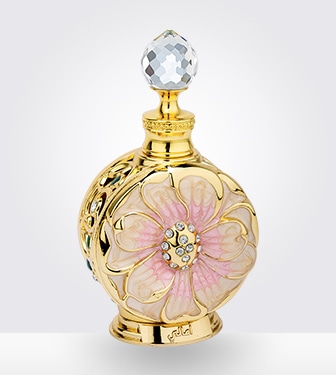 Amaali Perfume oil contains an intoxicating mixture of delicate citrus scents including fresh apple and delicate pineapple which give way to warmer floral heart notes of rose and jasmine. Base notes of amber and caramel create a rich background and a unique, delicious fragrance which will enhance any wearer.

Gentle enough for day wear yet bold enough to wear at night, this scent makes a statement as well as creating a unique fragrance that can really help you make your mark. The bottle is as indulgent as the fragrance, designed around an intricate bejewelled flower which hints at the luxuriousness of the perfume within.


Available at Amazon.co.uk



Conclusion
Until you have tried the best organic perfumes, it is easy to make the mistake that the range will be based on limited essential oil and fruity or floral additions that will quickly fade away.
In fact, the layers of fragrance and variety of scents mean organic perfume is every bit as indulgent and long-lasting as conventional perfume, only without harmful toxins, chemicals, or synthetic ingredients. Thanks to the skills of some of the world's best organic perfumes, we can enjoy sensuous perfumes that are both hypoallergenic and help the planet.
Before you go, I have also put together a review of the most elegant perfumes ranging from timeless classics to modern day sophistication that I think you will enjoy.