I have recently spent many enjoyable hours roaming the beautiful perfume departments of both Harrods and Harvey Nichols. This was of course all in the name of 'research' so I can now present to you what I feel are the best new perfumes for autumn 2019.
Much like sipping Prosecco or Gin from a plastic cup, wearing a summer perfume in the autumn or winter does not feel quite right. As you wave goodbye to summer's fresh floral and citrus fragrances, it's time to turn your attention to more rich and warming notes.
Woody scents such as sandalwood, patchouli, tobacco are perfect for autumn and winter. However don't overlook sweet, spice, and deeper florals that are also winter-time favourites.

10 Best New Perfumes for Autumn 2019
Below are 10 incredible fragrances that I consider to be the best new perfumes for autumn (and winter too). Each one will give you that cosy autumn/winter feeling. My personal favourite is duly noted in the conclusion at the end of this post, just in case you cannot make up your mind!
Mon Guerlain 'Intense' by Guerlain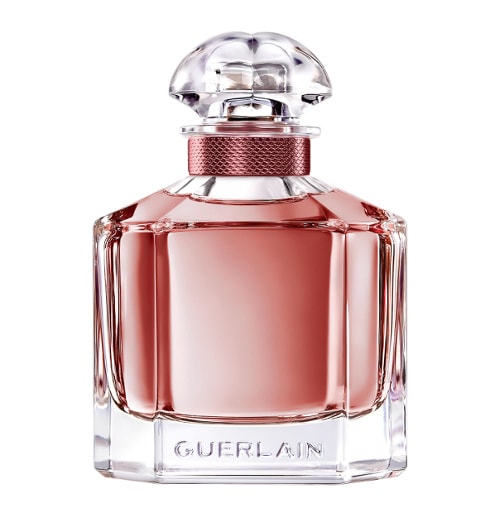 Mon Guerlain 'Intense' Eau de Parfum has bright oriental floral top notes of lavender and mandarin. A woody base is accompanied by the now trademark Guerlain scent of vanilla.

An empowering and sophisticated feminine fragrance with the credentials to carry it from autumn into winter and beyond.


Top Notes:
Lavender, Bergamot, manderin

Mid Notes:
Iris, Jasmine

Base Notes:
Vanilla, Sandalwood, white musk


Available at John Lewis and Partners:


Emerald Musk by Carolina Herrera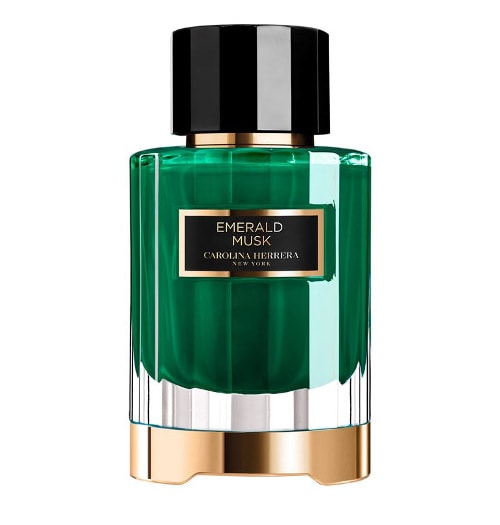 Emerald Musk Eau de Parfum is a luxurious scent that is perfect for the approaching autumn. The pink pepper adds spice, whilst the leather, musk and vanilla bring out a feeling of opulence. The addition of orris and rose introduce some subtle yet welcome floral tones.

Top Notes:
pink pepper

Mid Notes:
leather, orris and rose

Base Notes:
musk, vanilla and amber


Available ONLY at Harrods:


L'Interdit by Givenchy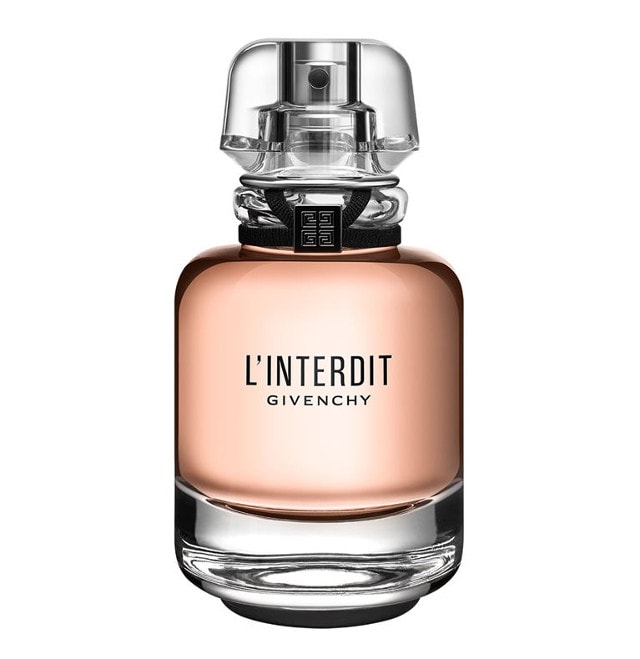 L'Interdit Eau de Parfum is certainly a bold scented statement piece of white floral with a woody/musk base. I would wear this mostly as a day fragrance, perhaps for those long ambling autumn walks.

Top Notes:
poppy

Mid Notes:
orange blossom, jasmin and tuberose

Base Notes:
vetiver and patchouli


Available at John Lewis and Partners:


Grain de Poudre by Yves Saint Laurent
Grain De Poudre Eau De Parfum feels like a classic fragrance of yesteryear depicting autumn's gone by. The powdery floral tones of the violet works in harmony with the sage. The black pepper adds a noticeable hit of spice and the musk and suede work well as the overall base.

Top Notes:
black peppercorn, coriander and bergamot

Mid Notes:
sage, violet

Base Notes:
musk, suede accord and benzoin resinoid


Available at Harvey Nichols:


Tuscan Leather 'Intense' by Tom Ford
Tuscan Leather 'Intense' Eau de Parfum is a velvety and exuberant unisex evening scent for night-owls. The rich scent of leather coupled with a flourish of delicate floral and subtle thyme that left me wanting more. Highly recommended.


Top Notes:
saffron, davana

Mid Notes:
thyme, jasmine, rose

Base Notes:
leather, musk, woody


Available at Harrods:


Naughty Fruity by Mugler
Naughty Fruity Eau de Parfum is a combination of both the autumn fruitiness of plum and provocative rich tobacco that gives a feeling of grandeur. This fragrance is such a delight to wear and continues to release it's spellbinding scent well into the early hours. Thoroughly recommended.


Top Notes:
plum

Base Notes:
tobacco

Available at Harrods:


1957 by Chanel
1957 Eau de Parfum has many layers and seems to alter its composition as the hours pass. White powdery floral scent with a musky/woody base. I would recommend this scent as a daytime early autumn scent. Perhaps an ambling city park walk admiring the trees that are finally losing grip on their leaves.

Top Notes:
white musk, bergamot

Mid Notes:
iris, honey and neroli

Base Notes:
white musk


Available at Chanel:


Candy Night by Prada
Candy night Eau de Parfum has a sweet fragrance coupled with subtle tones of spice and musk give a feeling of lavishness and fun. I personally prefer to wear this when out for the evening. This is one of my favorite autumn evening fragrances at the moment.

Top Notes:
Neroli, iris and bitter orange

Mid Notes:
musk, vanilla and tonka beans

Base Notes:
Cacao

Available at Harrods:


The Moon by Fredric Malle
The Moon Eau De Parfum is a warming rich, fruity yet discreetly spicy oriental fragrance. Finishes with a woody scent thanks to the Oud. I feel this is the ideal scent for the late autumn and winter months. Oozes class and sophistication.

Top Notes:
raspberry, lychee and saffron

Mid Notes:
Turkish rose and Olibanium

Base Notes:
Oud and Leather


Available at Harrods:


Wonderlust Sublime by Michael Kors
Wonderlust Subline Eau de Parfum is an oriental floral experience, yet with the additional facets of spice and wood. A surprisingly complicated fragrance. Perfectly suited for both autumn and winter alike. Michael Kors has essentially bottled the scent of autumn.

Top Notes:
orange flower, mandarin, pink pepper, cardamom, cinnamon

Mid Notes:
dianthus, tiare Flower (Gardenia taitensis) and jasminum grandiflorum

Base Notes:
amber, sandalwood, and tonka bean


Available at Debenhams:

Conclusion
I have presented what I feel are the 10 best perfumes for autumn.
Autumn and winter fragrances tend to work their magic better as Eau de Parfum as they need the extra strength. You will find yourself gravitating towards woody/musky scents with a hint of floral and sweetness s they make the best perfumes for autumn. Tobacco and leather seem very popular this year and give off a rich and warm feeling.
Sometimes it's tricky to see the wood from the trees, so if you are struggling to decide then I personally recommend Naughty Fruity by Mugler as the combination of plum and tobacco works so incredibly well.
Before you go, I have put together a reviewed collection of elegant perfumes ranging from timeless classics to modern day sophistication that I think you may enjoy.

Discover Your Perfect Fragrance
Please take a moment to browse through my hand-picked collection of exquisite perfumes.

There may just be the perfect fragrance waiting there for you!