Viora London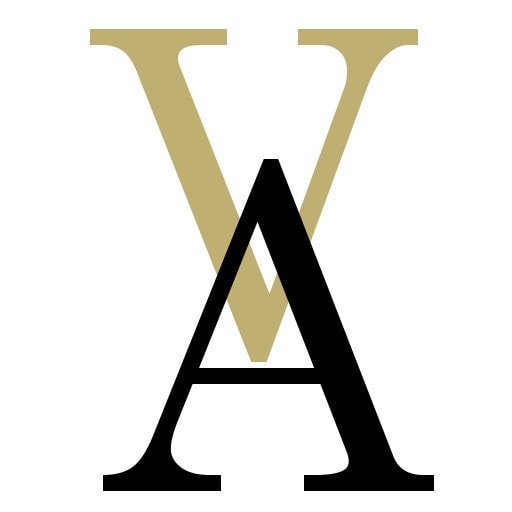 Viora London is a fragrance and style blog whose quest is to remind you of the importance of experiencing positive emotion in the everyday products we all bring into our lives.
It's interesting to understand that simple, yet carefully selected everyday items such as fragrance, beauty products and other luxury items can have an almost instant positive impact upon our current emotional state and overall well-being.
Every article we produce is deliberately written not only to introduce you to a number of luxurious items, but more importantly connect the dots to link them towards positive emotion.
Our Story
Ingrid Visockiene and Andrew Radford founded Viora London after one of those 2am conversations. We should have both been fast asleep rather discussing our dreams for the future, and where we could see ourselves.
It soon became clear that we were both even more aligned with our core values and what we hold important than we initially realised. Our passions also really complimented each other.
Viora London benefits from Ingrid's extensive experience and insight into the fashion industry, and her passion for fragrance. Andrew already being a published author, successful blogger, website designer, and fragrance aficionado is a well-balanced addition.
Our Values
We both adopt a more deliberate mindset to experience far more joy from the products we do accept into our lives. Fragrance in particular plays an enormous part in our overall emotion.
What To Expect
We aim take our readers on a journey of research, discovery, experience and transformation. You may start to see the mundane everyday items in your life in a whole new light.
If you read nothing else at all, we do recommend you check out 18 Invisible Benefits Of Wearing Perfume as it could be a life-changer.
About Amber365 Limited
Viora London® is a Registered Trademark and part of Amber365 Limited, a UK limited company. Amber365 Limited company registration number is 9210824. Andrew Radford and Ingrid Visockiene are both company directors of Amber365 Limited that owns and operates several popular websites including; Viora London, Drinks Geek, Amber-Networks and Ingrids Needle.
Amber365 Limited registered address is 22 South Street, Wendover, Aylesbury, Buckinghamshire, HP22 6EF, United Kingdom. Telephone number +44 (0)1296 752 714

Andrew Radford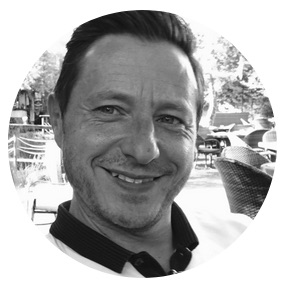 How time flies! I have been consulting in the technology sector for the last 30 years and still thoroughly enjoy it. Every day is different, some days I will be writing articles, and others helping clients with their technical issues.

I am also a passionate fragrance blogger with a diploma in perfumery, plus I write articles for a number of exciting blogs, including Viora London and The Drinks Geek. I am the author of the book The Radford Luck.

When I first swept Ingrid off her feet on our first date (the lucky girl!) we were both pleasantly surprised to find we both shared a deep-rooted passion for fragrance. We spoke for hours on our favorite fragrances, how each scent can make us feel, plus how perfume layering opens up a completely new olfactory experience.

Ingrid and myself co-founded Viora London when late one evening, she would not stop talking. Rather than pretend to be asleep (as I sometimes do, don't tell her!) I made the fatal mistake of asking her one simple question. You can read more about that story on Ingrid's bio.

We are thoroughly enjoying spending our time together visiting all sorts of interesting locations to review fragrance for Viora London.

I feel our sense of smell is so powerful it can alter our mood, resurrect old memories, and even boost our confidence. Perhaps this is why I gravitated towards becoming a fragrance and drinks blogger.

For me life is all about growth. I love to learn new skills by trying out something new. My greatest working achievement (aside from Viora London of course!) is passing the infamous Cisco CCIE routing and switching exam.

On a personal note, am lucky enough to be a Father of 2 fabulous children, engaged to Ingrid, and have a fantastically supportive family and close circle of friends.

Andrew On Linkedin

Andrew On Fragrantica

Ingrid Visockiene

I am at my happiest when I am busy. As they say, rolling stones gather no moss. Running a successful local seamstress service called Ingrids Needle and my passion project, Viora London, leaves no time to sit about.

My time spent working in the fragrance and fashion industry over the last 20 years, with a diploma in perfumery and garment technology has bestowed on me a firm belief that style can generate positive emotion inside us all.

During this time I have hand made many beautiful items of clothing and even handbags. This has given me the insight that certain products can boost your overall feeling of confidence and positivity.

Digging a little deeper, I feel one's feeling of confidence and self-worth comes from within. It never ceases to amaze me how much fragrance can alter your emotional state in a positive way. After that light-bulb moment and connecting the dots, I knew I wanted to discover more about the power of fragrance.

Viora came into being after what seemed to be a chance conversation I was having with my fiancé, Andrew. We were discussing our dreams for the future, and where we could see ourselves.

He asked me a very simple question.

"What are you TRULY passionate about?"

Well, the flood gates opened and 30 minutes of non-stop talking later, we both realised (in that moment of total clarity) what my future held. And here we are.