I've used Bath & Body Works products for years, especially their incredible body mists. During their Semi-Annual sale, the brand offers generous discounts of up to 75% on body mists, scented candles, home fragrances & more!
If, like me, you're looking to save money on soaps & body mists or scented candles & diffusers for the home, here's when you can expect the next Bath & Body Works sale to start in 2023:
Bath & Body Works 2023 Sale Dates
Summer Sale: The Bath & Body Works summer sale usually starts around Sunday, 11th June 2023 and continues until early fall. This is the ideal time to stock up on your summer holiday body mists and lotions.
Winter Sale: The Bath & Body Works winter sale will typically begin around Sunday, 13th December 2023, running until early January. This is the perfect time to find deals on festive scents, candles and room diffusers.
Black Friday Sale: The Bath & Body Works Black Friday sale normally starts on Black Friday (the day after Thanksgiving) and runs for several days. You can find fantastic discounts.
7 Tips For The Bath & Body Works Sale
Here are some super-important tips for shopping the Bath & Body Works Semi-Annual Sale to ensure you grab a bargain:
Sign up for the Bath & Body Works email list. This is vital for you to get early access to sale information and exclusive offers. Here is the link to sign up.
Keep an eye on their website. Here is the dedicated Bath & Body Works Semi-Annual Sale website page link.
Create a shopping list. This will help you stay hyper-focused on what you really need and avoid impulse buys.
Shop early. The best deals get snapped up quickly, so I recommend shopping early in the sale.
Use a coupon code. You can often find coupon codes online like this one that can save you even more money.
Take advantage of free shipping. Bath & Body Works often offers free shipping on orders over a certain amount.
Don't forget about the rewards program. You can earn Bath & Body Works rewards points every time you shop and redeem them against future purchases.
Shopping For Bath & Body Works Body Mists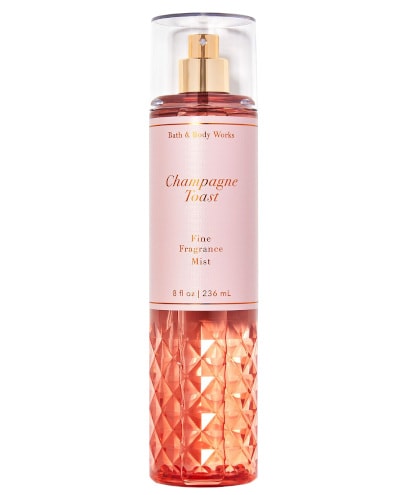 I have updated my definitive 2023 purchase guide on the 10 Best Bath & Body Works Body Mists For Women to ensure your shopping experience is quick and easy.
Conclusion
The Bath & Body Works Semi-Annual Sale is an excellent opportunity to save money on your favourite products. If you are splashing out on a new body care routine or a new scented candle to freshen up your home, check out these sales.
You can expect to save up to 75% off select items during sale time. This includes body care products, such as lotions, soaps, body mists, and home fragrance products, such as candles, diffusers and room sprays.
Don't forget, for extra savings, you can also earn Bath & Body Works loyalty rewards points during the sale, which can be redeemed for future purchases.
Ingrid is an avid perfume collector, fragrance writer & reviewer, fragrance Youtuber and Friend member of the British Society of Perfumers who has worked in the fashion industry for over 30 years.