With the fragrance world continually evolving, perfume houses are under increasing pressure to innovate. One recent and rather exciting innovation is a liquid-free solid perfume that can be carried in your bag as easily as make-up.
We have chosen eight of the best solid perfumes to review that come in a variety of forms. From fragrance pens to compacts, paintbrushes and even solid balms, they are already shaping the future of modern fragrance.
What Is Solid Perfume?
Whereas traditional perfumes use a liquid base of alcohol and water to 'carry' their fragrance oil, solid perfumes instead rely on wax or shea butter. This method allows for simple, liquid-free application. Solid perfume comes in the form of balm, compact, lipstick or pencil.
How Is Solid Perfume Used?
Gently dip your fingertips into the solid fragrance and apply a small amount directly to your pulse points. Consider your wrists, neck, behind each ear, and the inner curve of your elbows. Gently massage the solid perfume to activate the fragrance. Re-apply when required.
Is Solid Perfume Better Than Liquid?
Solid perfumes have several advantages when compared to their liquid counterparts. They are perfect for when you are on-the-go as are convenient to carry and easy to re-apply. Being liquid-free makes them travel-friendly as there is no risk of accidental spillage or spraying a fellow commuter.
How Long Does Solid Perfume Last?
Most quality solid perfumes last equally as long as the liquid version of the same fragrance. So, just as with 'normal' liquid perfumes, longevity is dependent on the fragrance notes and the intensity of the scent. You can expect anything from 2 to 8 hours.

8 Best Solid Perfumes Reviewed
Innovative and modern, solid fragrances are a fascinating and fun way to apply your favourite scent. I have selected 8 of the best solid perfumes available for you to explore and enjoy.
1. Chance Perfume Pencils – CHANEL
Review
The Chance Perfume Pencils from Chanel's discovery set is an incredibly unique, 'thinking-outside-the-box' way of presenting the fragrance. The collection contains four different scents from Chanel Chance perfume range for you to enjoy.
These minimalist, compact fragrance pencils are indispensable when you are on-the-go. Thanks to a sensitive crayon tip, the fragrance is easy to apply, and its smooth, creamy texture allows the perfume to glide onto the skin with an easy.
Designed for those who love exploring and trying different scents, the discovery set does the job. Each fragrance can be enjoyed individually, sticking to chosen scent for a while, or wearing different perfume each day. It can also be used for blending the scents together, layering them on top of each other to create your unique signature scent.
How To Apply: Glide the tip of the pencil across the skin, sweeping your pulse points gently. Re-touch the fragrance throughout the day and enjoy this fragrant experience.
---
---
Chance Eau de Parfum
A sophisticated scent of Chance Eau de Parfum brings together this unique, complex fragrance, surrounding with its sweet and spicy aroma. Delicious floral notes of jasmine and iris dance beautifully with a spicy note of pink pepper. These settle comfortably in a powdery bed of patchouli, vanilla and musk. A long-lasting (4+hours) fragrance that is suitable for any time of year.
Perfume Notes:
Top: Pink Pepper Mid: Jasmine, Iris Base: Patchouli, Vanilla, White Musk
---
Chance Eau Fraiche
Full of refreshing aromas, Chance Eau Fraiche is a very uplifting spring summer fragrance packed with a bunch of dazzling scents. The top notes of woody citruses and the spicy florals in the heart are uplifted by the succulent powdery aromas of iris, vanilla, patchouli and vetiver in the base.
Although not as flirty flowery as the majority of female fragrances, its beautiful citrus with a gentle floral injection is nonetheless feminine. Enhance your confidence with this long-lasting (5+ hours) fragrance.
Perfume Notes:
Top: Lemon, Cedarwood Mid: Pink Pepper, Water Hyacinth, Jasmine Base: Teak Wood, Iris, Amber, Patchouli, Vetiver, White Musk
---
Chance Eau Tendre
The vibrant summer scent of Chance Eau Tendre is packed with luscious notes of juicy fruits. Zesty opening of grapefruit and the soft sweetness of quince, soon steps into a flirty, powdery heart of florals, gently toned down by the musky base.
An Ode to modern femininity, this fun, sparkling perfume is one of your summer's 'must-haves'. Lasting 4+ hours this simple, yet elegant fragrance will spritz with a soft rosy aroma, filling up with uplifting happiness.
Perfume Notes:
Top: Grapefruit, Quince Mid: Jasmine, Rose Base: White Musk
---
---
Chance Eau Vive
The last fragrance in this collection is Chance Eau Vive, a cheerful bouquet of uplifting florals and fruits. The magical opening of grapefruit and blood orange sparkle nicely, and entwine with a heart of jasmine. Iris adds a subtle sweetness to the composition, with powdery musk, cedarwood and vetiver gently toning down the scent.
This sensual and alluring fragrance is ideal for spring and summertime. Lasting a good 4+ hours, it will bring a tone of joy and excitement.
Perfume Notes:
Top: Blood Orange, Grapefruit, Citruses Mid: Jasmine, White Musk Base: Vetiver, Cedarwood, Iris
Price & Reviews
You can check the latest pricing, see customer reviews and shop online at Chanel:
2. 34 Boulevard Saint Germain Solid Perfume – DIPTYQUE
Review
Made to mark Diptyque's 50th anniversary, 34 Boulevard Saint Germain Eau de Parfum is now also available in a solid, compact version.
Representing the brand's first-ever boutique, opened at 34 Boulevard Saint Germain in Paris, one of the most popular Diptyque's scents captures the ambience and the luxurious aroma.
A sensual blend of fresh spices, warm woody notes and gentle flowery accords create a sophisticated, sultry aroma reflecting the beauty of the oriental/spicy family of fragrances.
The inspiration for solid fragrance came from the old history of perfumes and the processes used in the past to encapsulate the aromas extracted from flowers.
Dazzling notes of pink pepper, clove and cinnamon opening the pallet fill up with a magical warmth. Moving slowly towards the heart of powdery flowers this fragrant unison is soon overtaken by the aromatic base of sandalwood, tonka bean and amber, sweetened up by vanilla note.
The alcohol-free, scented balm comes in the form of wax and is stored inside a lovely, easy-to-carry-around case. Dab with your fingertips and apply to your pulse points by tapping gently into your skin.
This innovative, contemporary, unisex scent is perfect to wear during autumn and winter months. Long-lasting at 5+ hours, and packed with delightful spices, it will follow you all day long surrounding with its charming aromas.
Top Notes:
Pink Pepper, Cinnamon, Clove
Mid Notes:
Rose, Iris, Geranium
Base Notes:
Tonka Bean, Vanilla, Sandalwood, Amber
Price & Reviews
You can check the latest pricing, see customer reviews and shop online at John Lewis & Partners:
3. Orchid Soleil Solid Perfume – TOM FORD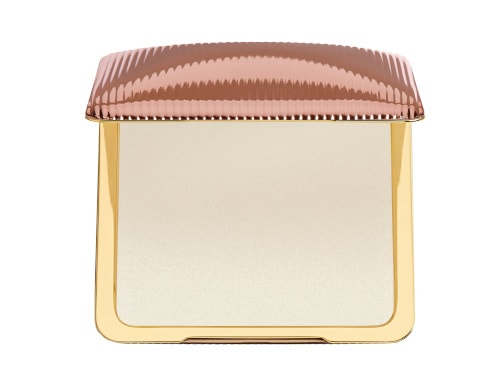 Review
The oriental-floral Orchid Soleil Eau de Parfum is the most sensual, 'full of sparkling summer vibes' fragrance. Based on the original Black Orchid, it captures the magnificent spells of the sunshine.
Composed by the nose Sonia Constant, the perfume was first launched in July 2016. This incredible aroma was soon introduced in the form of a solid fragrance – a contemporary approach to this intense iconic scent.
Full of sophistication, light and airy fragrance opens with a refreshing scent of bitter orange and piquant notes of aromatic peppers. The lily and tuberose flowers in the mids, gently envelope their fragile petals, blooming gorgeously during a dry-down, releasing their sweet, addictive perfumes.
Rich, indulging base of sweet, powdery notes of vanilla and orchid are enriched with the nutty aroma of chestnut. The heady note of patchouli enhances the composition blending all ingredients into one vibrant bouquet.
The feminine scent with a touch of warm woodiness will be a fantastic companion on the warm, sunny spring, summer or autumn's day. Lasting good 5-6 hours it will surround with the luminous aura, radiating its seductive, sexy aromas.
This luxurious compact perfume comes presented inside the most glamorous looking ribbed rose-gold colour case. The chic and elegant aroma will fill your life with joy and happiness, and it definitely deserves a privileged place in your fragrance collection.
Top Notes:
Pink Pepper, Cypress, Bitter Orange
Mid Notes:
Lilly, Tuberose
Base Notes:
Vanilla, Patchouli, Orchid, Whipped Cream, Chestnut
Price & Reviews
You can check the latest pricing, see customer reviews and shop online at Selfridges:
4. Santal 33 Solid Perfume – LE LABO
Review
An iconic, timeless scent from the niche, New York-based Le Labo Perfume House, now also comes in the form of solid perfume. Santal 33 Eau de Parfum, initially released in 2011 is a distinctive woody scent, picturing the spirit and the character of America's Wild West.
Created by Frank Voelkl, the fragrance starts with a floral spiciness of the sweet iris, violet and a touch of cardamom. The earthy heart of papyrus and amber, infused with smoky aromas of sandalwood and leather is later calmed down by the powdery notes of cedarwood and amber.
The multifaceted fragrance is so versatile that it can be worn any time of year. Enriched with the precious oils of almond, coconut and soybean for extra softness, this fragrant wax is very easy to apply.
Incredibly long-lasting at 6+ hours, Le Labo Santal 33 solid perfume comes presented in a refillable metal casing, offering a new, modern way to the use of fragrance.
So comforting and unforgettable, this addictive unisex scent will envelop in its woody spell, maintaining an exceptional power to stand out in the crowd.
Top Notes:
Papyrus
Mid Notes:
Iris, violet, cardamom
Base Notes:
Sandalwood, Cedar, Leather, Amber
Price & Reviews
You can check the latest pricing, see customer reviews and shop online at Liberty:
5. L'interdit Solid Perfume – GIVENCHY
Review
One of the earliest Givenchy fragrances, the remarkable L'Interdit Eau de Parfum can now be acquired in the form of solid perfume. Created for a modern, carefree woman, L'Interdit invites to experience the sensation of life with no rules.
The floral-woody fragrance opens with the fresh notes of bergamot and juicy pear. Surrounded by white florals the composition soon melts into the base of heady patchouli and vetiver, enhancing the pallet with their musky woodiness.
This iconic fragrance is chic, elegant, and undeniably addictive. Intense, but not overpowering, it works well as all year round scent. Perfect for either day or evening, with 6+ hours of longevity, it will become your statement fragrance in no time.
Rediscover a new melting formula of absolutely glamorous L'Interdit Eau de Parfum and get enticed in its modern approach.
Easy to apply, this lipstick shape solid fragrance is an absolute joy to re-touch while on the go. Use it on its own or apply over your Eau de Parfum to add extra shine.
Unleash the new way to the depths of forbidden with this flirtatiously enticing, full of sparkling mystery perfume.
Top Notes:
Bergamot, Pear
Mid Notes:
Orange Blossom, Jasmine, Tuberose
Base Notes:
Patchouli, Vetiver, Vanilla, Ambroxan
Price & Reviews
You can check the latest pricing, see customer reviews and shop online at John Lewis & Partners:
6. Nirvana Black Solid Perfume Compact – Elizabeth & James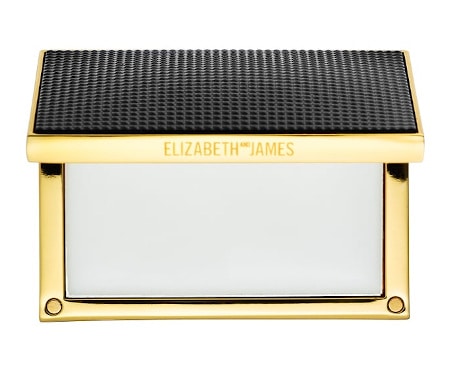 Review
The compact Nirvana Black by Elizabeth and James is a solid version of the brand's incredible Nirvana Black Eau de Parfum. The sensual scent created by perfumer Pierre Negrin is a celebration of a laid-back, carefree life. Truly mysterious and dark, but cosy and somewhat warming this statement fragrance screams luxury and style.
Perfectly balanced, the alluring fragrance is an addictive blend of romantic violet, soft sandalwood and creamy vanilla, creating a perfect scent that is neither feminine nor masculine. The violet flower adds a powdery texture to the mix, with vanilla and sandalwood adding a touch of warming spiciness.
Versatile and perfect for layering, Nirvana Black works well with lighter aromas adding that extra depth. It's like a little black dress – suitable for work as your day-to-day fragrance or can be more seductive with a flirty note scent for that special night out.
Moderate longevity will give 3-4 hours of Nirvana experience, enough to immerse into this intense, yet soft, velvety aroma. Perfect for touch-ups on the go, Nirvana Black Solid Perfume is winter, autumn scent.
Beautifully presented inside the chic, mirrored compact featuring gold-lined casing, this modern perfume is a must-have handbag essential.
Top Notes:
Violet
Mid Notes:
Sandalwood
Base Notes:
Vanilla
Price & Reviews
You can check the latest pricing, see customer reviews and shop online at Macys:
7. Pomegranate Noir Solid Scent – JO MALONE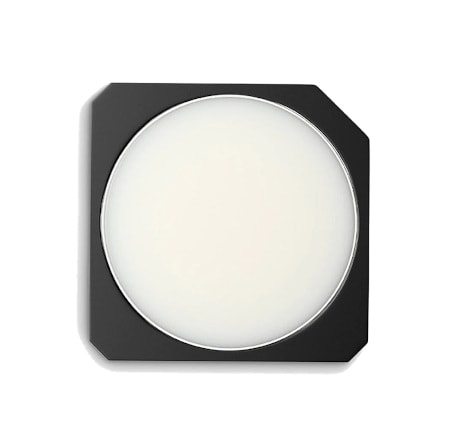 Review
Pomegranate Noir by Jo Malone launched in 2019 is the first solid scent created by the brand. Most daring, sophisticated aroma, filled with indulgent Pomegranate Noir Eau de Parfum produces warm spicy fragrance, entwined with tempting aromas of precious woods.
A complex pallet opens with delicious head notes of juicy fruits. Sweet, sparkly aromas of plum and raspberry surrounded by the tangy rhubarb and refreshing note of watermelon are cocooned by exotic scent of pomegranate.
The mid notes of summer florals are spiced with peppers and cloves. Opoponax, guaiac wood and olibanum give the intensity, sweetness and balsamic warmth. Musky base notes give depth and slight smokiness, intensifying the fragrance and gently elevating the composition.
Made with smooth beeswax to ensure light consistency, Pomegranate Noir solid perfume is applied by tapping the fragrance into the skin. Layer with Eau de Parfum for more intensity, or other fragrances within the range to create your signature scent.
The dark, enigmatic scent is incredible for colder months and can be worn at any time of day. Long-lasting (5+ hours), rich in deep notes, but refreshing at the same time, this iconic fragrance is the cosiest perfume imaginable. Smokey, juicy, woody, spicy – perfection.
Top Notes:
Raspberry, Pomegranate, Plum, Rhubarb, Water Melon
Mid Notes:
Lily-of-the-Valley, Jasmine, Rose, Pink Pepper, Clove, Olibanum, Opoponax, Guaiac Wood
Base Notes:
Cedar, Patchouli, White Musk, Amber
Price & Reviews
You can check the latest pricing, see customer reviews and shop online at John Lewis & Partners:
8. Lord of Misrule Solid Perfume – LUSH
Review
Lord of Misrule Solid Perfume from Lush handmade cosmetics is not for faint-hearted! Incredibly unique, intriguing fragrance, it has been designed with a cheeky note in mind. Hypnotising, with its spicy blend, the Lord of Misrule, is full of delightful mellowness.
Dazzling with earthy notes of patchouli the fragrance envelopes into a sweet, powdery scent of vanilla absolute, with the fiery, spicy aroma of black pepper giving that extra kick.
Slowly warming up as the day unfolds, this indulgent heady aroma will take back to the ancient wilderness. The fun festivities, filled with perverse naughtiness as the night falls down.
Cold season, any time of day fragrance has decent longevity and will stay on the skin for a good 5-6 hours. Lip balm consistency wax glides smoothly over the skin, thanks to added organic essential oils.
Heavenly bouquet of lush, dazzling notes dances in this aromatic, herbal unison, so tempting and indulging with its coveted aroma. Dip into this delightful balm, gently applying it to your wrists and neck, breathing in the distinctive, intoxicating scent and let it take you to the land of wonders.
Top Notes:
Black Pepper
Mid Notes:
Patchouli
Base Notes:
Vanilla
Price & Reviews
You can check the latest pricing, see customer reviews and shop online at Lush:

Conclusion
All these attractive, innovative scents are smart alternatives to liquid fragrances to suit a busy lifestyle. They give us a more choice and the possibility to use fragrance in a more unique and fun way.
Whether you are rushing to and from work, getting ready for the party, re-touching after the gym, or getting ready to party, solid perfume is the way to go.
More acceptable and discreet to use in public, solid perfume is also a cheaper alternative. Instead of full-size perfume bottle get an alternative version for half the price or few different scents for increased variety.
Have fun layering, experimenting and trying them out. And perhaps even creating your own, unique signature scent.
Before you go, I have put together a review of the most elegant perfumes ranging from timeless classics to modern day sophistication that I think you will enjoy.

Further Reading
Below are some additional articles from Viora London's blog. We write articles on a number of interesting lifestyle topics such as fragrance, beauty, designer handbags, luxury accessories and more.