The House of Oud is a niche perfumery creating confident male fragrances using the ancient Middle Eastern scent of agarwood (oud). The best House of Oud fragrances for men combine this unique wood with notes such as cardamom, benzoin, and even succulent date.
The brand creates unforgettable masculine scents that will get you noticed for all the right reasons. Also, let's not forget that each House Of Oud scent is presented in the most decadent way.

Best House of Oud Fragrances for Men
Here is my take on the 5 best House Of Oud fragrances for men that are distinctive, unapologetically masculine, and will undoubtedly turn heads.
1. Oud Dates Delight Eau De Parfum
Review
Dates Delight Eau de Parfum is a complex, sweet, and rich oriental fragrance with a bitter-sweet, musky, and spiced personality and a real compliment getter. Launched in 2016.
Top notes of peony and Riyadh date make the opening sweet and utterly edible in nature. A heart of coumarin, caramel, tonka bean, and cinnamon only add to this.
Dry-down unleashes honey, labdanum, benzoin, icing sugar, and, of course, Kalimantan oud. The overall scent is unisex but has a more masculine edge in the dry down, in my opinion. Love it.
Top Notes:
Peony, Riyadh Date
Mid Notes:
Coumarin, Caramel, Tonka Bean, Cinnamon
Base Notes:
Honey, Labdanum, Benzoin, Icing Sugar, Kalimantan Oud
Seasons & Longevity
Dates Delight has a strong, sweet projection that can be a little overpowering if applied too liberally. Lasts 6+ hours.
Thanks to this scent's rich and commanding nature, it is best suited to autumn and winter nights. If you like colognes like Tom Ford's Tobacco Vanille, then Dates Delight is well worth checking out.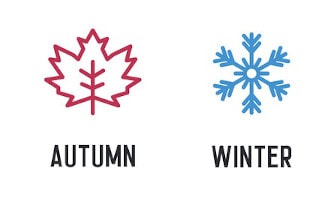 Benefits & Drawbacks
| | |
| --- | --- |
| Pros | Compliment getting Oriental scent |
| Cons | Maybe too sweet for some |
2. Blessing Silence Eau De Parfum
Review
Launched in 2016, Blessing Silence Eau de Parfum is a dark and confident balsamic woody masculine fragrance that's perfect for the night owl lurking inside of you.
An opening of exotic sweet, fruity, and musky labdanum merges with a musky/earthy heart of patchouli to provide a solid and slightly smoky masculine statement.
A dark dry-down reveals sandalwood and Indi Oud to create a more decadent and resinous scent that is incredibly addictive. The merest hint of rose adds a little lift.
Settles to a dark, woody, luxurious masculine scent similar to the moody and mysterious Diptyque Oud Palao.
Top Notes:
Labdanum
Mid Notes:
Patchouli
Base Notes:
Sandalwood, Rose, Indi Oud
Seasons & Longevity
I found that although Blessing Silence only has a moderate projection, it does last 5+ hours.
This is an ideal scent for autumn/winter evenings when the air is cold, so the fragrance can really come into its own. Smells more dressy to my nose, so ideal for professional or formal events.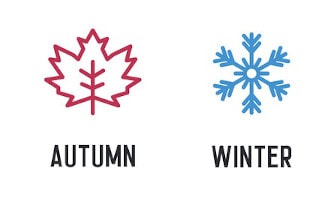 Benefits & Drawbacks
| | |
| --- | --- |
| Pros | Exotic male leaning scent that is sweet, fruity and smokey |
| Cons | Does not project as much as I would like |
3. Cypress Shade Eau De Parfum
Review
Fresh, revitalizing, and invigorating, Cypress Shade Eau de Parfum is a refreshing green, aromatic, day-to-day male scent that's confident and clean. Launched in 2016.
An explosion of refreshing lemon, bergamot, and mandarin are gently spiced by star anise. The heart has my fave floral for a guy, mimosa, plus mint, coriander, and petit-grain, adding a fresh herb vibe.
Madagascan cedar, vetiver, and Iranian oud give the dry-down a rich and musky undertone but never overpowers. Settles to an aromatic green freshie with yellow florals and mint. Love it.
Top Notes:
Lemon, Bergamot, Star Anise, Mandarin
Mid Notes:
Petit-grain, Mimosa, Coriander, Mint
Base Notes:
Madagascan Cedar, Vetiver, Iranian Oud
Seasons & Longevity
The performance is pretty good. I was getting 6+ hours with noticeable sillage and good projection, especially the mimosa, wood and mint.
Perfect for summer and spring days and even early autumn, I really enjoyed wearing this bright and sparkling fragrance at work (and was sad when my sample ran out!).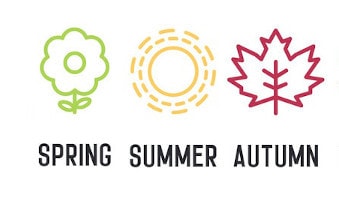 Benefits & Drawbacks
| | |
| --- | --- |
| Pros | Confident zesty freshie with a cheeky touch of oud |
| Cons | Maybe a little too much mint |
4. Emerald Green Eau De Parfum
Review
Emerald Green Eau de Parfum is a vibrant masculine leaning chypre scent that replaced oud with attention-seeking spice and citrus. Launched by the brand in 2020.
A citrus blast of blood orange, tangerine, and bergamot is dusted with pink pepper. Cardamom explodes from the heart and is supported by ginger and a little jasmine.
The dry-down adds a nice amount of depth, thanks to white musk, patchouli, and salty/animalic ambergris. Settles to a classy spicy citrus scent with a touch of musk.
Love Cardamom? Then check out my review of the best cardamom fragrances for men.
Top Notes:
Blood Orange, Tangerine, Pink Pepper, Bergamot
Mid Notes:
Jasmine, Cardamom, Fresh Ginger
Base Notes:
White Musk, Patchouli, Ambergris
Seasons & Longevity
Overall, Emerald Green has decent longevity of 4-5 hours. Of all the House of Oud fragrances I have tried, this one is probably the most mainstream as they ditched the oud.
This scent is best worn during the changeable seasons of spring and autumn; A confident scent that's perfect for casual dates, lunches, running errands, etc.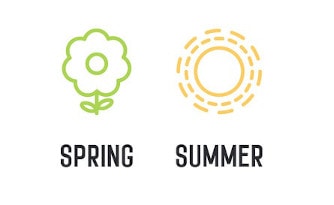 Benefits & Drawbacks
| | |
| --- | --- |
| Pros | A classy spicy citrus scent that lasts well |
| Cons | No oud in this particular fragrance |
5. Get the Feeling Eau De Parfum
Review
As an aromatic woody, spicy fragrance with a citrus kick, Get the Feeling demands attention in a confident, masculine way. This head-turning scent was launched in 2020.
Sicilian lemon and bergamot are dusted in ginger and pink pepper, making the opening aquatic yet spicy and warming. Cardamom and coriander dominate the fragrant and herbal heart.
Patchouli, juniper berries, ambrette discreetly emerge. Precious woods don't really come into their own, in my opinion. Settles to a citrus aquatic with lots of spice.
Top Notes:
Ginger, Sicilian Lemon, Pink Pepper, Bergamot, Water Notes
Mid Notes:
Davana, Coriander, Cardamom, Chamomile, Angelica Roots.
Base Notes:
Patchouli, Juniper Berries, Ambrette, Precious Woods
Seasons & Longevity
Performance is pretty decent; you can expect 5+ hours of longevity with excellent projection for the first 2 hours. Love the citrus/cardamom combo.
Get the Feeling is a versatile spicy/freshie that works well from spring to autumn. Wear it during the day when the temperatures stay on the warmer side.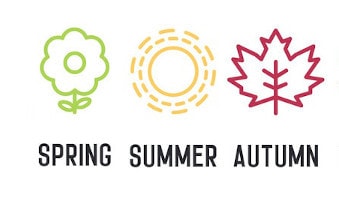 Benefits & Drawbacks
| | |
| --- | --- |
| Pros | A feel-good citrus aquatic scent with lots of spice. |
| Cons | Not enough woody notes on the base in my opinion |

Andrew's Top Pick
Blessing Silence Eau de Parfum
My top pick is Blessing Silence Eau de Parfum. This woody male scent effortlessly blends sandalwood, oud and resin with a hint of rose. Easy to wear and smells distinctive.
Conclusion
The House of Oud was very much a labour of love between Italian Master Perfumer Andrea Casotti and Mohammed Abu Nashi, an experienced producer of Jakarta oud.
For a long time, the male fragrance market has been somewhat limited – the same notes and visual aesthetics can be found in the majority of colognes on the market. The House of Oud is a proud exception to this rule; their scents and bottles are unique and unapologetically manly.
The best House of Oud fragrances for men combine the very best ingredients with oud to create unique, addictive, and individual blends. The main bottles are 75ml/2.6oz and you can also purchase a small 7ml/0.24 travel size before you make a full investment.
Known for their unique and stunning creations, the brand is becoming a cultural phenomenon, and they're on track to keep growing. Don't forget to check out Indrid's article on 5 unique House Of Oud perfumes for women.

Further Reading
Below are some additional articles from Viora London's blog. We write articles on a number of interesting lifestyle topics such as fragrance, beauty, luxury accessories and more.