Nestled discreetly in the corner of the Harrods perfume department we discovered By Kilian, a fragrance brand like no other. Their fragrances are enticing, with names such as Moonlight in Heaven and Intoxicated catch the imagination. Ingrid selected the ten best By Kilian perfumes for her, which we review here.
By Kilian Fragrances – An Overview
The entire By Kilian collection is unisex, so there's something for everyone in his lineup, and the presentation is always tastefully done. The bottles themselves are a high-quality glass whose sides adorned with a unique ceramic motif.
The perfume accords offer both excitement and individuality. Notes of vanilla, amber and musk nestle nicely with the more unusual delights of tropical mango, osmanthus and plum. You instinctively know you are about to experience something unforgettable.

10 Enticing By Kilian Perfumes
Now knowing a little background, it's time to discover the best By Kilian perfumes for women that made it into our top 10. Let's dive in.
1. By Kilian Moonlight in Heaven
Review
When it comes to a warm, balmy day, Moonlight in Heaven Eau de Parfum whisks you away to somewhere exotic in the summertime. The very present mango is like a refreshing cocktail in your hand. The vetiver brings the greenery for the scenery around you; that's the base and the last note that remains once it turns into a skin scent.
That vetiver is ever-so-lightly slightly masculine, though I see this as a touch of added sophistication for a woman who doesn't want to smell like a sugar bomb. There's a sweet rice note that you wouldn't ever guess what it is unless you're a connoisseur, but once you know it's there, you can smell it in the background until you hit the final vetiver stage.
A sparkling citrus opening of lemon and grapefruit spiced with pink pepper is a real eye-opener. Coconut and rice dance with tropical mango and jasmine. Finally, a steady base of tonka bean and vetiver complete the experience. Moonlight in Heaven Eau de Parfum is my top recommendation for a feminine By Kilian fragrance.
Top Notes:
Grapefruit, Lemon, Pink Pepper
Mid Notes:
Coconut, Rice, Mango
Base Notes:
Tonka Bean, Vetiver
Season To Wear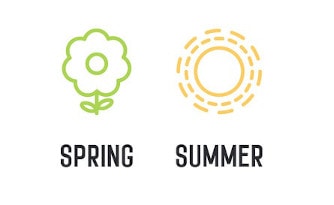 Longevity

Price & Reviews
You can check the latest pricing, see customer reviews and shop online at Amazon:
2. By Kilian Bamboo Harmony
Review
This bright, vibrant, and green creation of Bamboo Harmony Eau de Parfum, brings the wearer to a perfect state of zen. It's subtle and understated, but still detectable. Think of how a pleasant room scent is, where it doesn't knock you back, but you still get lovely wafts now and then or when you think about it. Yes, this one reminds me of a room fragrance, but actually in a good way.
Bamboo Harmony begins life with crisp citrus of neroli and bitter orange. Soon mid notes of white tea and bamboo take centre stage. Upon dry-down, the woody/earth bark-like aroma of oakmoss and fruity/soapy fig leaf create a rather eclectic and enticing fragrance profile.
It's exquisite in its approach, and I could see it garnering a lot of compliments. Longevity is around 4-6 hours (depending on conditions), at which point it develops into a very close skin scent.
Somewhat similar to Moonlight in Heaven, but this one has a more year-round appeal than the former fragrance and is more subtle. I'd recommend it for daytime for spring through early autumn. With the light spice in it, you can wear on the warmer days of winter.
Top Notes:
Neroli, Bergamot, Bitter Orange
Mid Notes:
Tea, Mimosa, Spices, Bamboo
Base Notes:
Oakmoss, Holly, Fig Leaf
Season To Wear
Longevity

Price & Reviews
You can check the latest pricing, see customer reviews and shop online at Amazon:
3. By Kilian Rolling in Love
Review
A beautiful, bright white floral Rolling in Love Eau de Parfum blend that's unique, but at the same time reminds me of many other popular fragrances put together, sort of like a Greatest Hits album. One that comes to mind is the sun-kissed vibe of Tom Ford's Soleil Blanc in the heart, with gorgeous tuberose that's in many modern fragrances, which sits in this creation's base.
Rolling in Love is an oriental floral, layering exotic notes of ambrette seeds and almond right from the start. Beautiful floral accords of iris and freesia come from the middle, and finished with a light musk. The tuberose rounds it out, truly giving it a more "red feel," which is suiting for the colour of the bottle. Consider this bottled romance.
Are you looking for the perfect date night scent? Look no further! I'd say wear it year-round at night, but it would be acceptable during the day, too; even at the office in minimal doses.
Top Notes:
Ambrette, Almond
Mid Notes:
Freesia, Iris
Base Notes:
Vanilla, Musk, Tuberose, Tonka Bean
Season To Wear
Longevity

Price & Reviews
You can check the latest pricing, see customer reviews and shop online at Amazon:
4. By Kilian Vodka on the Rocks
Review
This unisex creation leans a little masculine but certainly has feminine touches. Vodka on the Rocks Eau de Parfum is the first fragrance By Kilian that made me have a "wow" moment and prompted my purchase of a second bottle before I even finished my first.
It's a bit generic in its approach, which is part of its appeal; you aren't reinventing the wheel. However, what you are getting is a near-flawless fresh scent. It's a little salty, but so, so fresh in the absolute best way possible. Think a feminine Creed's Silver Mountain Water with the volume dialled up to ten.
It's potent juice, so go easy on the sprayer. It's not quite in the synthetic fresh bomb category; it comes across quite natural. It exudes confidence, and the picture By Kilian uses to show the notes do give a great impression of it.
Chilly, yet spicy coriander and cardamon blend with aldehydes on the opening to create something both memorable and unique. Bitter rhubarb and ambroxan bring an arctic chill to initial spiciness. Upon dry-down, intoxicating woody/mossy notes of sandalwood and oakmoss complete the adventure.
This one is a compliment-getter, and it's just as at-home on your man as it will be on you. Wear it any time you want to smell like the freshest person in any room.
Top Notes:
Cardamon, Coriander, Aldehydes
Mid Notes:
Lily-of-the-Valley, Rhubarb, Rose
Base Notes:
Oakmoss, Ambroxan, Sandalwood
Season To Wear
Longevity

Price & Reviews
You can check the latest pricing, see customer reviews and shop online at Amazon:
5. By Kilian Lemon in Zest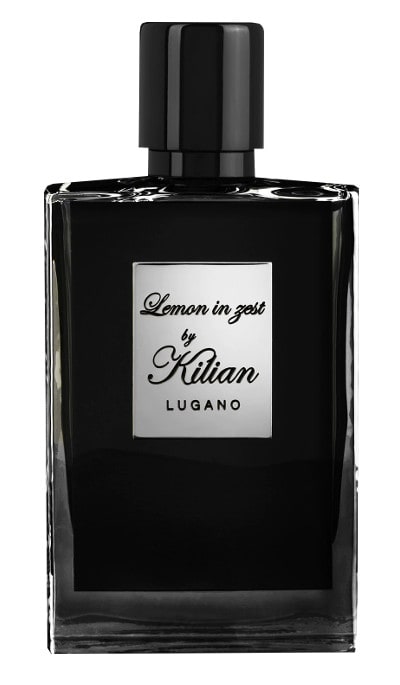 Review
The initial blast is honestly like a lemon/citrus-based wood cleaner, like Lemon Pledge to be exact; at this moment, it is not worth the price tag. But wait, there's more. After a few minutes, Lemon In Zest Eau de Parfum transitions into a dazzling, boozy, ultra-realistic lemon that is delicious and lasts for an hour or two—so perfectly sharp and clean without burning the nose.
The next few hours, there's a soft lemon mixed with a pleasant powder, vetiver and boozy brandy. The inspiration for the scent is limoncello, an Italian lemon liquor which is a favourite around the Naples area. While I've not had it (but have smelled it before), it does give that vibe.
Spritz this on your hottest, sunniest days to be both refreshed and transported to the sunny Italian coast, even if only for a few hours. There aren't many fragrances out there that transition as much as this one. It so fun and exciting to wear.
Top Notes:
Mandarin Orange, Lemon
Mid Notes:
Vanilla, Brandy
Base Notes:
Indonesian, Patchouli Leaf, Vetiver
Season To Wear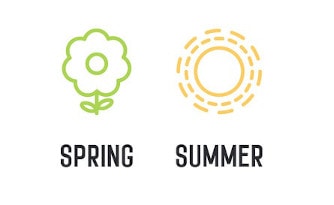 Longevity

Price & Reviews
You can check the latest pricing, see customer reviews and shop online at Kilian:
6. By Kilian Back to Black
Review
As one of the original releases from the house, Back to Black Eau de Parfum is partially how By Kilian made a name for itself. If you love honey, you'll love this one; it's a giant honey bomb—although that's not the only beguiling feature.
The initial blast is of delightful honey. Once dried down, the scent becomes a smooth and sophisticated masterpiece. Sultry incense and slightly spiced vanilla soon surface and mingle with cherry to create an incredible combination. The dry down is exquisite. Fresh tobacco, sandalwood and cedarwood provide staggering depth.
One could argue that it's formal in its presentation. It's perfectly wearable by either sex, but it's incredibly alluring as a feminine fragrance. This scent is the perfect match for a little black dress in the evening.
Like with several Kilians, it may be a little too on the sexy side for the office. I feel this one serves as a bridge to be an all-rounder in that it's got a seductive charm, but still quite pleasant and agreeable overall so that in small doses those around you will find you to be fresh in a unique way. Back To Black Eau de Parfum would be a great signature scent that's sure to captivate anyone.
Top Notes:
Bergamot Saffron Nutmeg Cardamom Coriander Raspberry Chamomile, Ginger
Mid Notes:
Olibanum, honey, Almond, Labdanum, Geranium
Base Notes:
Cedar, Oak, Patchouli, Tobacco, Vanilla, Benzoin, Tonka Bean, Amber
Season To Wear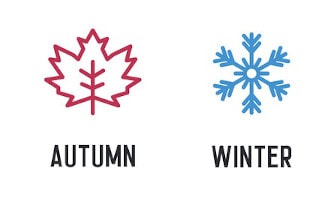 Longevity

Price & Reviews
You can check the latest pricing, see customer reviews and shop online at Amazon:
7. By Kilian Woman in Gold
Review
A masterpiece of a professional, Woman in Gold Eau de Parfum ladies' scent is like no other! Got a job interview? Here you go. Not sure what to wear to the office? Think no further. It's safe but entirely original; you don't smell this every day. There aren't many scents that I'd describe as being "mysterious," but this is is in that category as it's really like nothing else.
This chypre floral fragrance begins with zesty bergamot and mandarin. The heart notes are where all the action is. Bright florals of rose and geranium create a perfect-storm to delight not only the wearer. Upon dry-down, delightful vanilla appears and is joined by patchouli and akigalawood to add to the overall mystery.
Words don't describe how balanced the composition is, making for the perfect twist on a rose fragrance that doesn't smell like your grandmother. However, it's still mature; this is perfect for the young lady who just scored her dream job and doesn't want to come in smelling like a teenager. It doesn't smell out of place, and this confidence-boosting fragrance will turn her into the Woman in Gold.
It's a stunning scent that would be a great match with one of the other scents listed here. Woman in Gold Eau de Parfum is one for work, perhaps even one for play.
Top Notes:
Bergamot, Mandarin Orange, Aldehydes
Mid Notes:
Rose, Vanilla, Freesia, Geranium
Base Notes:
Patchouli, Akigalawood, Tonka Bean, Vanilla
Season To Wear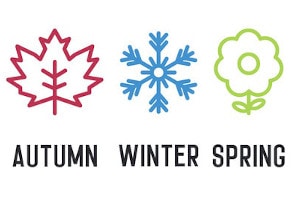 Longevity

Price & Reviews
You can check the latest pricing, see customer reviews and shop online at Amazon:
8. By Kilian Black Phantom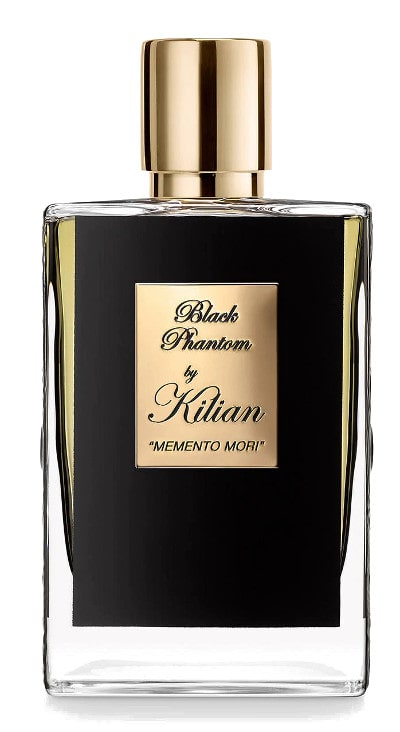 Review
With a name such as this, you can expect something particularly devilish, and that's just what Black Phantom Eau de Parfum delivers. It's fresh without drifting floral. It's sexy, delicious, and almost edible in its approach.
If you're going to share one with a male partner, this one would also be an excellent choice, and you'll quickly appreciate that choice as you can then double your enjoyment of Black Phantom when you smell it on him—and yourself.
Since it doesn't have screeching florals, the smooth notes, while significant, aren't cloying even though the scent volume is up to 11 on the coffee and rum. Dark chocolate adds a sense of a mixture of excitement and anticipation as it wafts in and out. Base notes of sugar-cane and dark, creamy sandalwood hold everything together nicely.
Although acceptable in a professional environment in small doses, your best bet is keeping this dark secret of a fragrance locked up for date nights or nights out on the town with the girls.
Seasonally, this is an autumn/winter beast, but on a warm evening, the fresh aspects of this fragrance could shine to your advantage, making you the most irresistible lady in the room—smelling like no one else.
Top Notes:
Rum, Sugar Cane
Mid Notes:
Dark Chocolate, Coffee, Caramel, Almond
Base Notes:
Heliotrope, Sandalwood
Season To Wear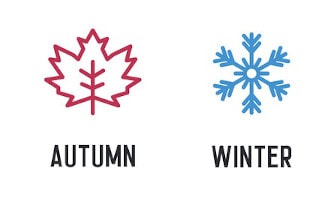 Longevity

Price & Reviews
You can check the latest pricing, see customer reviews and shop online at Amazon:
9. By Kilian Intoxicated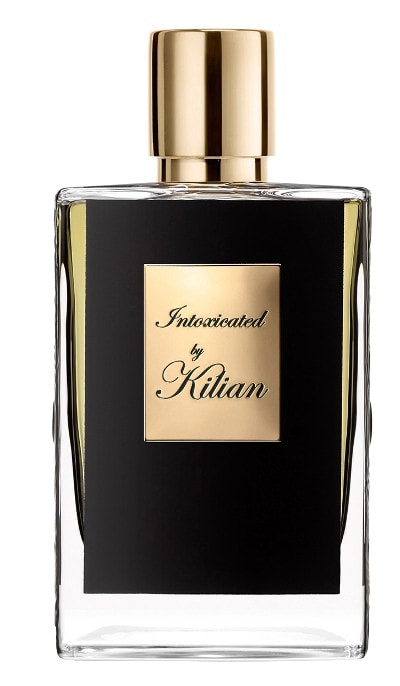 Review
Intoxicated Eau de Parfum leans a little more masculine than Black Phantom because of a sultry-spicy side. However, don't discount this beautiful creation just yet; it may surprise and introduce you to a new category of olfactory experiences you previously wouldn't have considered. Unconvinced? Understandable.
It's somewhat akin to Tom Ford's Tobacco Vanille in how it warms the wearer up and leaves them continuously smelling their wrist to see how it evolves. Cosiness knows no gender, and that's just what this Kilian creation brings!
This wonderful creation begins with a wave of cardamom and spicy yet slightly sweet cinnamon. Nutmeg soon joins the list of spicy herbs. However, dry-down soon reveals deviously delicious fresh coffee and sweet caramel. Intoxicated is one incredibly intoxicating fragrance that demands attention.
As you might guess, this is an autumn/winter choice. Like with many By Kilian perfumes, Intoxicated Eau de Parfum is quite heavy and potent. I see it best worn while snuggled in bed or by a fire, as this scent can bring that next level of cosy intimacy.
Top Notes:
Cardamom
Mid Notes:
Cinnamon, Nutmeg
Base Notes:
Coffee, Caramel
Season To Wear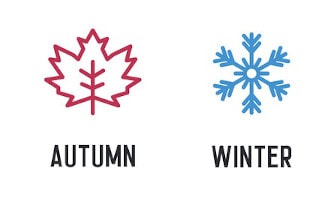 Longevity

Price & Reviews
You can check the latest pricing, see customer reviews and shop online at Amazon:
10. By Kilian Voulez-Vous Coucher Avec Moi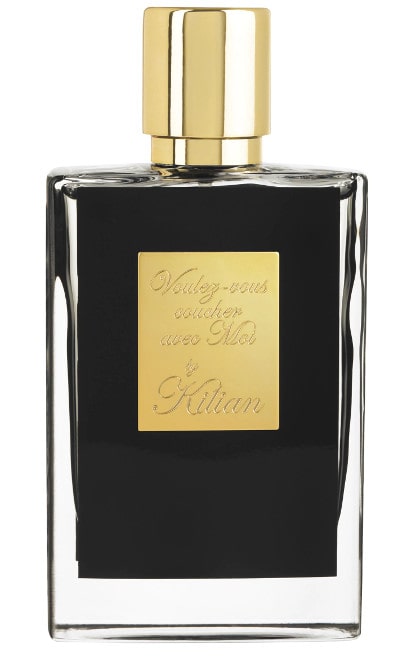 Review
Voulez-Vous Coucher Avec Moi Eau de Parfum is Woman in Gold's brighter sister. She's vanilla in colour, but not in scent. A soft, feminine cloud follows. It's very fresh, but not in a soapy way; it's very luxe in its scent profile.
Ylang-ylang is such a classy floral, and here it does not disappoint. Voulez-Vous Coucher Avec Moi begins with this buttery and sophisticated floral and tuberose. Powdery rose, and gardenia is thrown in for good measure and does not disappoint. The powder detected isn't as nose tickling and cloying as many are, nor is it geriatric in the least bit.
This is soft, tender, and some sort of "refined" version of sexy—a confident woman so comfortable in her own skin. It's a very pleasing scent without trying too hard. It's got a similar rose to Woman in Gold, but that rose is dialled-back.
As the gorgeous sandalwood plays throughout its life, and it balances the mainly white florals—especially ylang-ylang and tuberose—so well. Perfect for the playful woman, a scent with a beautiful display of femininity in warmer weather.
Top Notes:
Ylang-Ylang, Tuberose
Mid Notes:
Bulgarian Rose
Base Notes:
Cedar, Vanilla, Gardenia, Sandalwood
Season To Wear
Longevity

Price & Reviews
You can check the latest pricing, see customer reviews and shop online at Amazon:

About Kilian Hennessy
Yes, you read the last name right; it's that Hennessy, as in the ubiquitous cognac brand who has its roots dating over 250 years ago, too. Carrying an affinity for scent throughout his early life, Kilian Hennessy worked for several top fragrance designers before launching his namesake brand in 2007, "By Kilian."
The brand's focus is on returning to the roots of luxury fragrance making, with an eco-driven mindset of refillable bottles to pair with the highest quality ingredients. Kilian's tagline is "perfume as an art," and it shows.
Conclusion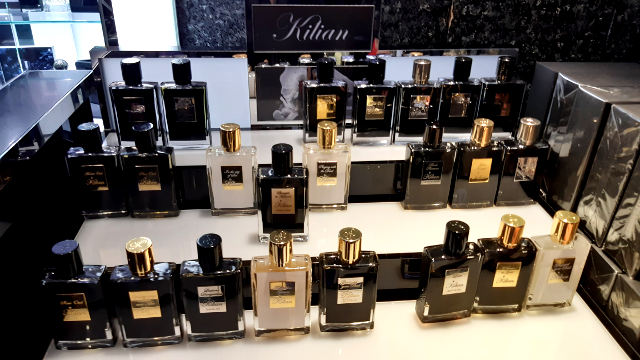 Confused as to which to choose? Yeah, I know the feeling, too! To add more complication to the mix, By Kilian states that each person's skin chemistry can affect the experience and notes presented.
As with many other niche perfumes, that's the case here—perhaps more so than other brands. My focus here is to dive into the feelings I've felt while experiencing these fantastic offerings—some of which I own already or intend to procure full-bottles.
My suggestion is to spend some time with each fragrance; even if they blur the lines a little on traditional gender slants on scents. By Kilian offers a luxury experience that I firmly believe every collector should have at least one bottle.
By Kilian Reducing Waste
It is worth noting that most of the By Kilian bottles come in a rather fancy coffret style box, whose foam insert that holds the bottle can be removed to allow the box to be used for other purposes—such as for jewellery. While you are paying some premium for packaging, it's arguably worthwhile because it has a reusable purpose.
Also, at the end of the bottle's life, it doesn't need to be thrown away; it's conveniently refillable from home. By Kilian sells an ingenious refill system. Simply unscrew the atomizer from the bottle, place the open bottle into the cap of the refill system that pours its contents into the bottle until it's perfectly full.
It's also worth mentioning that you can purchase these refills on their own and fill most travel atomizers, decreasing your cost of admission to a By Kilian creation. Please note that this does NOT apply to his lower-priced "My Kind of Love" line, which appears to target solely female youth.
Before you go, I have put together a review of the most elegant perfumes ranging from timeless classics to modern day sophistication that I think you will enjoy.

Further Reading
Below are some additional articles from Viora London's blog. We write articles on a number of interesting lifestyle topics such as fragrance, beauty, designer handbags, luxury accessories and more.