Mauboussin has created quite a stir in the world of perfumery with its elegantly feminine fragrance collection. The best Mauboussin perfumes for women will surround you with elegant aromas of delicious fruits, exotic flowers, musks, sweet praline and woods.
Founded in 1827, the house of Mauboussin started life as a jewellery workshop in Paris. Their artistic and one-of-a-kind pieces led the way for brand expansion, especially after their showings at trade fairs in Paris and Vienna in the 1870s.
Despite this incredibly long pedigree, it wasn't until 2000 that the brand expanded into perfumery with the launch of their now-iconic name-sake fragrance, Mauboussin Eau de Parfum.

Best Mauboussin Perfumes For Women
The best Mauboussin perfumes for women blend fruits, florals and sensual musks with wood and even praline. Here are 7 Mauboussin perfumes that are bottle worthy.
1. My Twist Eau de Parfum
Review
My Twist Eau de Parfum is a bright yet mature vanilla-white floral scent with fruity edges. This 2022 release is a perfect example of what makes Mauboussin scents so popular.
The fruity opening of mandarin and blackcurrant makes the initial encounter juicy and sweet. It soon merges with a pretty heart of neroli, tuberose and jasmine florals.
A robust base of musk and vanilla gives the scent a slightly resinous and creamy finish that is both seductive and undeniably classy. Settles to a fruity vanilla tuberose scent.
Ideal for a candlelit dinner in a fine restaurant, this scent leans towards autumn/winter. It will also wear well on cool spring evenings.
The main drawback is the relatively soft projection, so you can expect only 3+ hours of wear which is a shame.
Top Notes:
Mandarin, Blackcurrant
Mid Notes:
Neroli, Tuberose, Jasmine
Base Notes:
Musks, Vanilla
Seasons & Longevity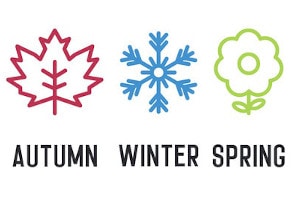 2. Mauboussin Elixir Pour Elle Eau de Parfum
Review
Elixir Pour Elle Eau de Parfum is a delicious gourmand perfume combining fruits, vanilla and a touch of exotic spice that was first launched in 2015.
The fragrance opens with sparkling blackcurrant and orange, sprinkled with pink pepper spice. In the heart, rose, iris, and jasmine discreetly impart their feminine sweetness.
Seductive oud, praline, and vanilla form the foundation of this perfume, eventually drying to a sweet scent similar to La Vie Est Belle from Lancôme.
I would wear Elixir Pour Elle Eau de Parfum for autumn, winter and early spring. You can expect it to take you from day to night with ease!
This intoxicatingly dark and complex fragrance produces a large scent bubble making Elixir Pour Elle one of the punchier scents on this list, lasting 6+ hours.
Top Notes:
Pink Pepper, Black Currant, Orange
Mid Notes:
Rose, Iris, Jasmine
Base Notes:
Vanilla, Praline, Oud
Seasons & Longevity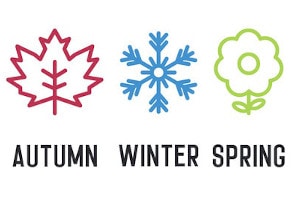 3. Mauboussin In Red Eau de Parfum
Review
If you are a fan of Burberry Her, then Mauboussin in Red Eau de Parfum should hit all of the right notes. Fruity, woody, and sweet, this fragrance is for those who like to exude confidence and sophistication.
The fruity aroma of red apple, blackcurrant and bergamot mingle with a heart of peony and rose, introducing a classic, floral sweetness.
While sweet on the surface, the fragrance dries to a delightfully warm fruity scent, topped with a gourmand creaminess of praline. Delicious!
I would wear this fragrance more for the colder autumn and winter seasons and feel it is suitable for daytime or evening wear.
If you are a lover of more complex, stronger scents, In Red Eau de Parfum will make an excellent statement fragrance for your day-to-day wear as it lasts 6+ hours!
Top Notes:
Red Apple, Blackcurrant, Bergamot
Mid Notes:
Red Peony, Bulgarian Rose
Base Notes:
Ambrox, Praline, Blond Woods
Seasons & Longevity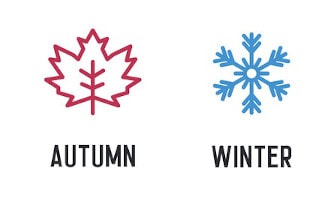 4. Mauboussin Mademoiselle Twist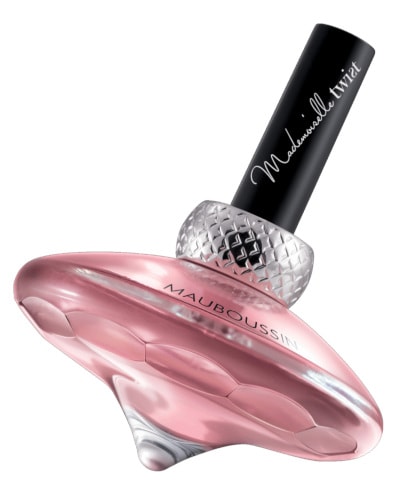 Review
As a lighter, brighter sister scent to the original, Mademoiselle Twist Eau de Parfum (2019) is one of the more youthful and sparkling perfumes on this list.
Cassis, mandarin, and black pepper notes begin this fragrant journey, making a bright and juicy opening. At the entrance to the heart, jasmine and praline bring in somewhat natural dry sweetness, which is later enhanced by vanilla and musk in the base.
This composition settles to a creamy vanilla orange scent with a gentle sprinkle of pepper and musk. This attractive gourmand fragrance with a less than specific note profile has a surprisingly warming edge.
Mademoiselle Twist Eau de Parfum is at its best during the winter, autumn, and spring months when the temperature drops. Though it is technically best worn during the day, I prefer it for evening wear.
This is one of the most versatile evening scents on this list and is perfect for formal events and intimate dates. The projection is comfortably moderate, and the staying power is 6+ hours.
Mademoiselle Twist might not change the world, but it can make you feel elegant and sexy, withstanding even the longest night of partying.
Top Notes:
Black Pepper, Cassis, Mandarin
Mid Notes:
Praline, Jasmine
Base Notes:
Vanilla, Musk
Seasons & Longevity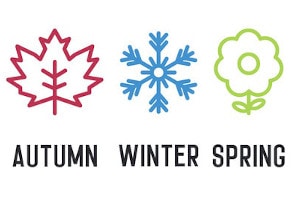 5. Promise Me intense Eau de Parfum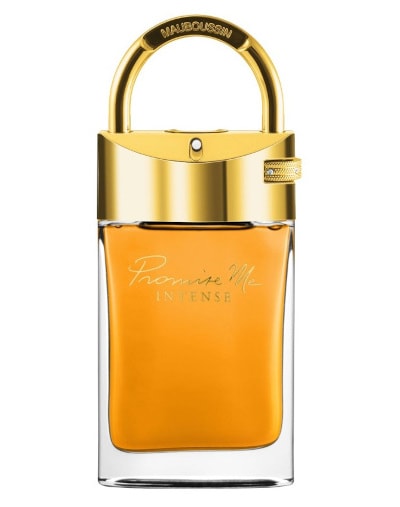 Review
A rich, resinous rose scent, Promise Me Intense Eau de Parfum is a striking blend of delicate rose and exotic oud. I love the simplicity of this remarkable fragrance.
The bright lychee opening with its delightful fruity sweetness is a delight. It soon begins to gain intensity as the black rose steps in next.
This dark, opulent rose scent is complemented by agarwood (oud) in the base, forming a truly complex, rich fragrance profile of woody rose that is mature, elegant, and seductive while still being subtle.
The perfume features a strong sillage and is incredibly durable. Promise Me Intense offers 6 to 8 hours of wear from each application and can easily take you from day to night.
The projection may be a little heavy for some occasions. Nonetheless, this is the perfect colder season evening perfume for intimate date nights and events.
Top Notes:
Lychee
Mid Notes:
Baccarat Black Rose
Base Notes:
Oud Wood
Seasons & Longevity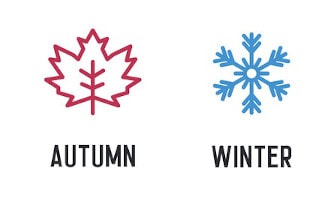 6. Une Histoire de Femme Sensuelle Eau de Parfum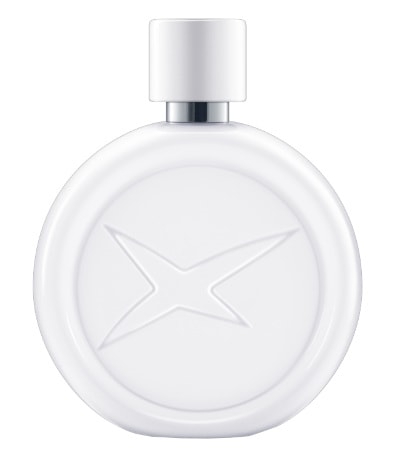 Review
Une Histoire de Femme Sensuelle Eau de Parfum is a musky floral scent that exudes traditional femininity with a moreish, edible edge.
Pink praline in the opening creates a sweet and slightly nutty accord that sets the gourmand element to this fragrance. Rose and freesia soon take centre stage, bringing feminine flowers.
The heart retains its essential sweetness and is later enhanced by the base of white musk. Dries down to a pleasant gourmand fruity floral scent with a generous helping of musk.
Ideal for autumn, winter and spring days, Une Histoire de Femme Sensuelle Eau de Parfum is a durable yet subtle scent with a moderate sillage and a staying power of 5+ hours.
Perfect for any occasion, be it a weekend out with friends, family gatherings, or simply worn around the house to make yourself feel a little more special.
Top Notes:
Pink Praline
Mid Notes:
Rose, Freesia
Base Notes:
White Musk
Seasons & Longevity

7. Mauboussin Pour Femme Eau de Parfum
Review
The original Mauboussin fragrance, Mauboussin Eau de Parfum, is a statement of the company's history, values, and energy as much as its hopes for the future.
The opening of this classic fragrance projects a cloud of rich, succulent plum. Turkish rose, jasmine, peach, and ylang-ylang in the heart are exotic and mature.
Upon dry-down, patchouli's earthy/musky scent dominates, supported by warming benzoin and amber. A reasonably classic chypre scent, Mauboussin is sensual with a resinous and powdery dry down.
This classic, retro-smelling perfume is an effortlessly elegant autumn and winter scent for more formal evening events.
Featuring relatively strong projection, this fragrance will get you noticed for all the right reasons. Lasts 7+ hours.
Top Notes:
Mirabelle Plum, Bergamot, Tangerine, Plum
Mid Notes:
Ylang-Ylang, White Peach, Turkish Rose, Jasmine
Base Notes:
Benzoin, Vanilla, Grey Amber, Cedar, Sandalwood, Patchouli
Seasons & Longevity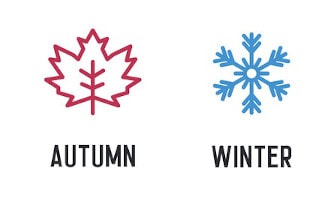 Ingrid's Top Pick
Conclusion
Often regarded as the French equivalent to Tiffany's, Mauboussin is undeniably on-trend. Though their first scent was only launched in 2000, Mauboussin has made up for lost time and has already released over 30 fragrances for men and women.
Most Mauboussin fragrances are available in 50 and 100 ml (1.7 and 3.4 oz) bottles. The bottles are beautifully crafted and carry the Mauboussin flair for an eye-catching design.
As with all fragrances, I recommend you try in-store (or order samples online) and decide which one you prefer. Let them dry down on your skin for at least 20-30 minutes before making your final decision.

Further Reading
Below are some additional articles from Viora London's blog. We write articles on a number of interesting lifestyle topics such as fragrance, beauty, luxury accessories and more.