Best-known for her role as Carrie in Sex in the City, Sarah Jessica Parker released her first hugely popular fragrance, Lovely EDP, in 2005. The best Sarah Jessica Parker perfumes are confident, glamorous and unapologetically feminine.
The star has put her name to 19 perfumes, working with some of the best perfumers in the business, including Ann Gottlieb, Clement Gavarry, and Honorine Blanc.
Well, ladies, it's time to add a bit of NYC glamour to your fragrance collection. So, cue the Sex in the City intro music in your head, as we head into SJP perfume paradise. Ta-da, ta-da, ta-a…

Best Sarah Jessica Parker Perfumes
Here are 8 of the best Sarah Jessica Parker perfumes with a bustling NYC vibe to keep you smelling incredibly confident and feminine.
1. Lovely Eau de Parfum
Review
Lovely is undeniably the most iconic Sarah Jessica Parker scent reminiscent of the heavenly Narciso Rodriguez For Her EDT. Balancing sexiness with class, Lovely is a firm favourite for intimate dinner dates and evening plans. Launched in 2005.
A sharp opening of mandarin and bergamot are soothed by bright lavender and delicious apple martini. A floral heart of lush orchid is smothered in the musky earthiness of patchouli.
Upon dry-down, musk dominates and is supported by cedar and white amber that never quite rise to the fore. Settles to a musky lavender scent with sparkling apple and earthy patchouli.
Top Notes:
Mandarin, Bergamot, Rosewood, Lavender, and Apple Martini
Mid Notes:
Patchouli, Paper Whites, and Orchid
Base Notes:
Cedar Wood, White Amber, and Sultry Musks and Woods
Seasons & Longevity
Though this is a versatile perfume, Lovely is not at its best in chilly weather. As such, I would recommend that you wear this from late spring to mid-autumn.
Performance is better than I expected, with good projection and staying power, offering around 5 hours of wear from each application.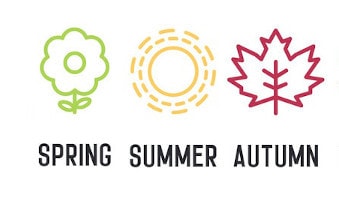 2. Lovely You Eau de Parfum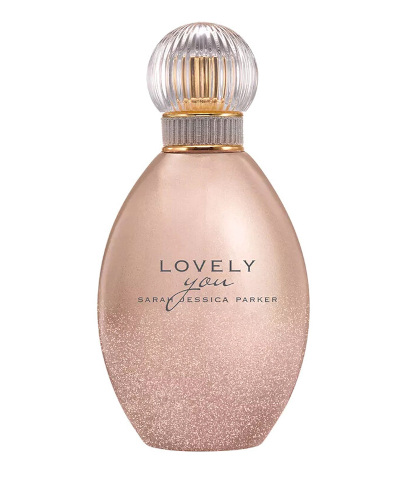 Review
Released in 2020, Lovely You Eau de Parfum is a vintage smelling powdery floral fragrance with a blooming heart that seems to become stronger after drying.
Wild freesia, plum blossom, and water lily create a fresh and slightly sharp opening that is revitalised by sweeter heart notes of orange flower, peony, and jasmine.
Powdery musk dominates the base, supported by delicate vanilla orchid and rich benzoin. Settles to a timeless powdery/musky floral lady-like scent similar to Body Shop White Musk.
Top Notes:
Wild Freesia, Plum Blossom, Waterlily
Mid Notes:
Orange Flower, Pink Peony, Jasmine Petals
Base Notes:
Warm Musks, Vanilla Orchid, Benzoin
Seasons & Longevity
More of an any-season daytime fragrance, in my opinion. It can also be a complement to cool autumn evenings. Think brunch with the girls, and you'll have a good idea of what kind of occasions this scent is made for.
Projection is moderate at best, hovering just above the skin. You should get around 4 hours of wear from this scent once applied.

3. Born Lovely Eau de Parfum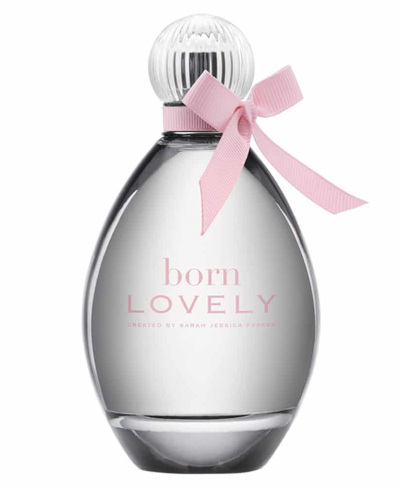 Review
Born Lovely Eau de Parfum is an amber floral perfume that carries a classic air of femininity and sophistication. Think silk blouses and Fendi handbags; this is an elegant perfume that packs a discreet punch.
The opening of Born Lovely is sweet and juicy, thanks to the top notes of mandarin, peony, and cassis. A heart of freesia, honeysuckle, and orange blossom reinforce the floral sweetness.
Patchouli brings musky elegance upon dry-down, with cedarwood and caramel adding smooth richness. Dries to a whimsical floral scent with lots of musky/earthy patchouli.
Top Notes:
Mandarin, Peony, Cassis
Mid Notes:
Blushing Freesia, Honeysuckle, Orange Blossom
Base Notes:
Patchouli, Cedarwood, Caramel
Seasons & Longevity
Though it fares best in springtime, Born Lovely is an excellent all-season daytime perfume that is really versatile.
This perfume is reasonably strong but pleasant and not at all cloying. You can expect a reasonable amount of wear from each application of this perfume – 4 hours, in most cases.

4. SJP NYC Eau de Parfum
Review
Looking for an exuberant and joyous summer and springtime perfume? If so, SJP NYC could be just what you have been looking for. Inspired by Sarah Jessica Parker's character, Carrie, in Sex and the City, this 2016 perfume is boldly feminine.
Wild strawberries, mandarin, and white osmanthus ensure SJP NYC is deliciously fruity/floral, sweet and addictive. A floral heart of gardenia, rose, honeysuckle, and mimosa bloom discreetly.
Dry-down reveals boozy rum that adds pleasantly warming spice to the scent, supported by vanilla absolute, sandalwood, and musk. Settles to a sweet fruity fragrance with a touch of booze and vanilla.
Top Notes:
Mandarin, White Osmanthus and Wild Strawberries
Mid Notes:
Gardenia, Honeysuckle, Mimosa, and Red Damascene Rose
Base Notes:
Vanilla Absolute, Sandalwood, Rum, Musk
Seasons & Longevity
Ideal for spring and summer days, picture yourself in a beer garden or enjoying a picnic in the sun, yet always dressed to impress. Check out my review of the Juicy Couture range, as they smell similar.
With moderate-to-strong sillage and projection, SJP NYC will leave you smelling fabulously fruity for 5+ hours.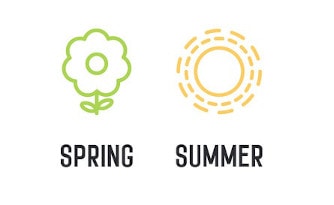 5. SJP NYC Crush Eau de Parfum
Review
SJP NYC Crush is a little gentler than its more mature older sister, a little more demure, you might even say. What this 2017 fragrance definitely is NOT, however, is boring.
Opening with fresh and juicy notes of starfruit, bergamot, and peach leaf, SJP NYC Crush is addictive from the first spray. The heart notes of jasmine, plum blossom, and sage add a muted floral and herbal twist.
Base notes of coconut water and balsam bring a discreet tropical vibe. Settles to a coconut/vanilla combo that hovers just above the skin.
Top Notes:
Peach Leaf, Starfruit, Bergamot
Mid Notes:
Plum Blossom, Sage, Jasmine
Base Notes:
Coconut Water, Tolu Balsam, Balsam
Seasons & Longevity
Wear this perfume on sultry summer days to get the best possible effect from the blend. Think of this perfume as the mysterious woman who sits in a restaurant, alone and happy with her own company, understated yet beautiful.
Performance-wise, one of the drawbacks of SJP NYC Crush is that it's very mild, so you may need to over-apply but can expect 4+ hours of longevity to keep you feeling summer fresh.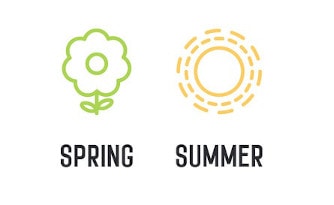 6. Covet Pure Bloom Eau de Parfum
Review
Covet Pure Bloom Eau de Parfum has a unique and moreish edge that warrants a space on this list, even though the original Covet EDP didn't make the cut.
This fragrance has a sweet and rich opening with resinous edges, including amber, iris, and coconut milk. As the heart of sweet mandarin, musk, and plum provide freshness.
Tuberose seems to bloom late and soon dominates; sandalwood and orris root never really come into their own. Settles to a striking white fruity white-floral blend of mainly tuberose, jasmine and plum with a hint of coconut.
Top Notes:
Amber, Iris, Coconut Milk
Mid Notes:
Mandarin, Musk, Plum
Base Notes:
Sandalwood, Tuberose
Seasons & Longevity
With the right balance of freshness and sweetness similar to Coach Dreams EDP, I feel that Covet Pure Bloom is an ideal spring perfume that does well on cool, fresh days.
The projection of Covet Pure Bloom is surprisingly strong, and one of the benefits is decent staying power of 5+ hours from one application.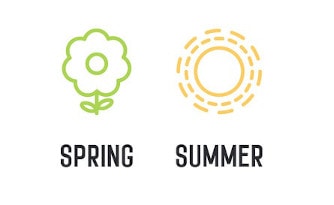 7. Stash SJP Eau de Parfum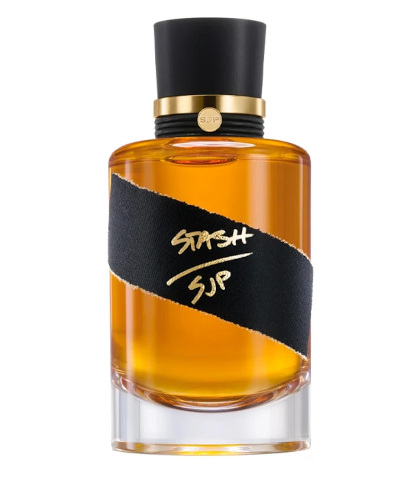 Review
A unique addition to the Sarah Jessica Parker perfume line, Stash SJP is an aromatic woody unisex fragrance that smells incredibly niche and expensive. Launched in 2016.
Grapefruit zest, black pepper, and aromatic sage make the opening of this scent more masculine leaning, but it is addictive and moreish. A heart of pistachio, ginger lily, cedarwood, and patchouli gender balance.
Dry-down brings plenty of milky/coconut-scented Massoia wood, supported by olibanum, vetiver, and musk. The result is a truly stunning creamy woody-aromatic fragrance. Wow!
Top Notes:
Grapefruit Zest, Black Pepper and Aromatic Sage
Mid Notes:
Cedarwood Atlas, Patchouli, Ginger Lily, and Pistachio
Base Notes:
Olibanum, Massoia Wood, Vetiver, and Musk
Seasons & Longevity
Best worn during autumn/winter to my nose, this fragrance smells incredibly classy and seductive. It leans more dressy, so think elegant nights out, fancy dinners, a trip to the theatre.
The benefit of Stash SJP is that it has good staying power. You will find that one application of this scent lasts around 6 hours.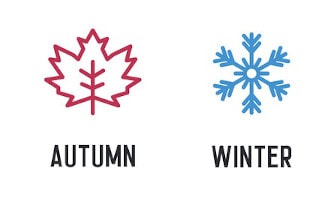 8. The Lovely Collection Twilight Eau de Parfum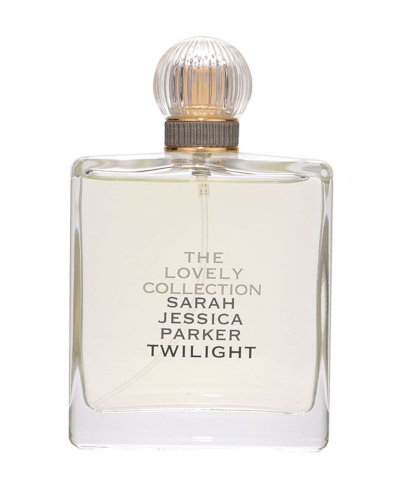 Review
Twilight Eau de Parfum is a part of the Lovely Collection. As a floral woody musk, this is an elegant, complex scent that has a lot in common with Ormonde Jayne Tolu Eau de Parfum.
Opening with a wave of pink pepper, bergamot, and galbanum, Twilight has a sharp and spicy open that settles down very quickly, letting jasmine and peony bleed through nicely.
The base of amber, sandalwood, and incense gives the dry down a smoky, resinous scent which is very seductive and warming. Settles to a warm and smoky feminine fragrance with a touch of powder.
Top Notes:
Pink Pepper, Bergamot, Galbanum
Mid Notes:
Jasmine, Peony
Base Notes:
Amber, Sandalwood, Incense
Seasons & Longevity
As the name suggests, Twilight is best worn as a day to night scent, particularly in autumn and winter when the cold temperatures will let the amber notes really shine through.
Despite having reasonably strong sillage, the downside is low durability, offering 3 to 4 hours of wear from each application. If you want an earthy, grown-up scent for day to day wear, this is the one for you!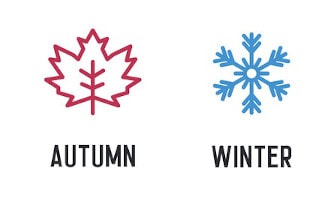 Ingrid's Top Pick
SJP NYC Eau de Parfum
My top pick is SJP NYC Eau de Parfum. The blend of sweet wild strawberries, boozy rum, pretty flowers and vanilla just ticks all the boxes for me. An easy blind-buy if you love sweet and fruity.
Sex And The City Intro
OK, I could not resist it; here is the intro of Sex in the City to finish off this article. Enjoy!
Conclusion
If you're looking for mature, sophisticated scents on a budget, any of these 8 fabulous Sarah Jessica Parker perfumes could be just what you have been waiting for. I found that many of them smell far more expensive than I expected and can see why they are so popular.
Sarah Jessica Parker perfumes are currently available in 30, 50, and 100ml (1.0, 1.7, 3.4 oz) size bottles. Try each fragrance in-store (or order samples online), and then decide which one you prefer. Don't forget to let them dry- down for at least 20-30 minutes before making your final decision.

Further Reading
Below are some additional articles from Viora London's blog. We write articles on a number of interesting lifestyle topics such as fragrance, beauty, luxury accessories and more.