There are a number of reasons that perfume prices can differ so dramatically. The most expensive perfumes normally contain higher quality and sometimes rare ingredients, use tricky or complicated manufacturing processes, and incorporate more expensive materials into their bespoke bottle design.
In this post we review 10 of the most expensive perfumes you can buy online and bask in the glory that you smell far more exclusive than everyone else. You will not even need to battle the hoards of shoppers and crazies to get hold of a bottle.
Some believe that their higher price tag ensures that are more exclusive as less people can afford them, thus they become more desirable. Can you actually feel more desirable simply by wearing an expensive fragrance?

10 Most Expensive Perfumes You Can Buy Online
Here are 10 of the most expensive perfumes you can buy online right now from the comfort of your own mansion. These are valuable due to both the quality of their fragrance, their exclusivity, plus the beautifully crafted bottle that the fragrance nestles in.
If you are searching for a unique scent to ensure you stand out from the crowd then look no further than any presented here. If you are more of an off-the-chart fragrance maniac then you could consider combining two of these fragrances for the ultimate in scent layering.
1. Absolute Sandalwood Crystal by Clive Christian

Clive Christian's Absolute Sandalwood Crystal perfume oil is perfectly balanced and blended offering refreshing zestly top notes, delicate floral and deep woody and vanilla base.

An extremely versatile and long-lasting fragrance that I feel is perfect all year round. I would wear this more as an evening fragrance as the woody/musk and vanilla base notes give off a feeling of evening opulence.

Comes beautifully presented with a hand-signed certification confirming it's authenticity. Will make either a very fanciful and thoughtful gift or a welcome addition to your own fragrance collection.

Top notes:
Bergamot, Sicilian mandarin, Thyme

Middle notes:
Ylang ylang, Neroli, Heliotrope, Orris

Base notes:
Indian sandalwood, Cedarwood, Vanilla, Tonka bean, Leather


Available at Harrods:


2. Haute Luxe by Roja Parfums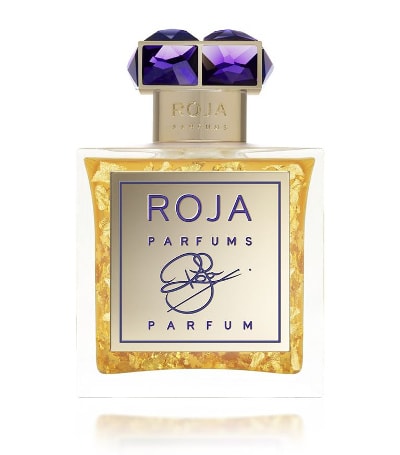 A long-lasting fragrance that in my opinion is best suited for autumn and winter due to notes of cinnamon, ginger and cloves. It's essentially autumn/winter in a bottle. Happy to wear in the day as the rose and jasmine do their part, and seems to come into it's own as the day moves onto evening.

Comes beautifully presented in a stunning straight edged bottle with exquisite stopper. Far too good so share, this is one to buy for yourself or of course add to your Christmas/Birthday list.

Top notes:
Bergamot

Middle notes:
Rose de mai, Jasmine, Ylang ylang

Base notes:
Ginger, Cloves, Cinnamon, Oakmoss, Vetiver, Patchouli, Cedar, Amyris, Vanilla, Iris, Benzoin, Amber, Labdanum


Available at Harrods:


3. Rose Musk by Elegantes

It's the simplicity of blending Moroccan rose with oriental and woody/musk notes that make this fragrance what I foresee to be a future classic.

This is perhaps more of an all day autumn/winter fragrance due to the cinnamon and musk, however the Moroccan rose allows this fragrance to feel right even on a summers day.

Perfectly presented in it's jaw dropping almost Art Deco style handblown flacon. Not only do you need to own a bottle but would be an outstanding wedding gift just for the bride due to both its style and presentation.

A perfect demonstration of how to create a refined, sophisticated and elegant fragrance with just a handful of different notes.

Top notes:
Moroccan Rose

Middle notes:
Amber, Cinnamon, Saffron

Base notes:
Musk


Available at Harrods:


4. L'Atelier de Givenchy Ambre Tigré

A rich and warming blend of amber and vanilla intertwined with cistus labdanum. Offers discreet subtle waves of sweetness throughout your fragrant journey.

With its sublime Amber and Vanilla notes make this is a true autumn/winter fragrance that's a perfect fragrance for the evening.

This is the Ambre Tigré by L'Atelier de Givenchy special edition version from the talented French designer, artist & sculptor Anna Borowski. The unusual bottle is said to depict a miniature cabinet of curiosities.


Top notes:
Amber

Middle notes:
Cistus labdanum

Base notes:
Vanilla


Available at Harrods:


5. Le Gemme Collezione Murano Amarena by Bvlgari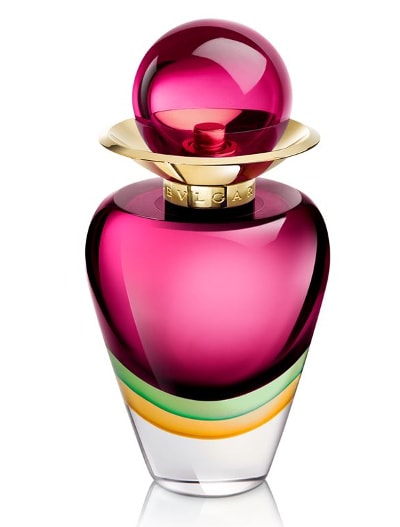 A sophisticated rich floral and fruity experience like no other. The rose and tuberose are perfectly balanced, and the powdery base ensures this scent oozes understated class.

This is such a discreet and versatile fragrance and I feel it works perfectly in every situation. This can be your go-to fragrance day or night, summer or winter, wedding or funeral.

A very exclusive limited edition of only 50. Presented in a truly stunning handcrafted glass bottle. Master-Perfumer Daniela Andrier took inspiration from the canals and streets of Venice for this creation.


Top note:
Amarena, tuberose

Middle note:
Rose

Base note:
Powdery

Available at Harrods:


6. Absolute Rose Crystal by Clive Christian


Here we have the marathon runner of the perfume world. This enticing floral rose fragrance lasts like no other thanks to the 100's of flower heads to make a single drop. Put it on in the morning and you will still be omitting the heady floral scent in the evening.

A fragrance that is not pigeon holed to a time of day or season of the year. Just like a Martini advert from the 1970's, you can wear this anytime, anyplace, anywhere!

As with all Clive Christian fragrances this comes decadently presented with a hand-signed certification confirming it's authenticity. If you are searching for a well blended and long lasting floral fragrance, and have yet to purchase a Clive Christian fragrance, then look no further.

Top notes:
Coriander, Tangerine, Blueberry

Middle notes:
Rose de mai, Orchid, Lily of the valley

Base notes:
Cedarwood, Patchouli, Amber


Available at Harrods:


7. Orionis Extrait by Tiziana Terenzi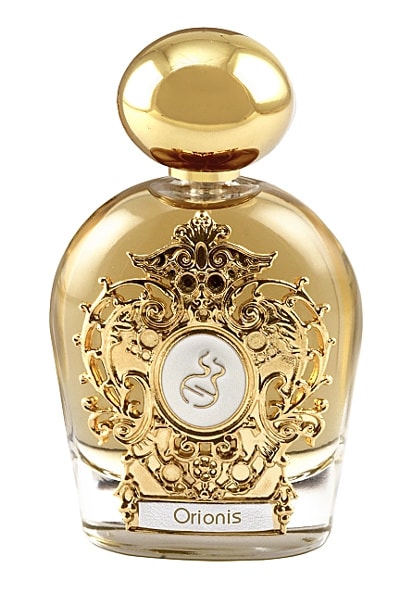 Bucking the current trend of expensive fragrances being mostly floral, this warm and spicy oriental fragrance gives off wave after wave of perfectly mingled saffron, patchouli and musk.

Perfect for a cold winter's evening, either snuggling up at home together, or perhaps out somewhere swish for dinner.

Tiziana Terenzi say this is a tribute the star of Orionis, the brightest stars of the Orion's constellation. I simply love the fact that they originally began making candles for local churches in the 1960's.

Top notes:
saffron and incense

Middle notes:
musk, ambergris and red patchouli

Base notes:
tolu balm, benjui, vanilla, musk and oud


Available at Harvey Nichols:


8. Amber Sapphire by Boadicea The Victorious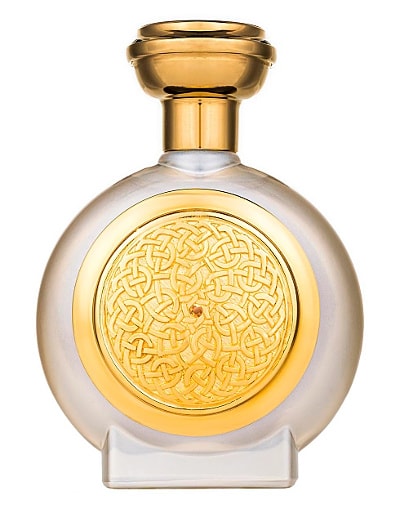 A culmination of warm spice and woody oriental tones of bergamot and cassis interlaced with fresh floral of rose and jasmine. All underpinned by the base of amber and cedar.

I feel this is the quintessential fragrance for a winter's evening. Maybe when going for a late night stroll then ducking out of the chill to grab an unexpected intimate bite to eat.

Beautifully presented in an oriental inspired container that does make me think a genie could appear at any time. What would your three wishes be?

Boadicea the Victorious have opened an exclusive 'sensory sanctuary' at Harrods Salon de Parfums. Certainly worth a visit.

Top notes:
bergamot, cassis and cinnamon

Middle notes:
Rose and Indian jasmine

Base notes:
Amber and Cedar


Available at Harvey Nichols:


9. White Flowers by Creed




A sumptuously refined white floral scent of apple blossom and violet. The jasmine, geranium and rose mid notes hold well. Discreet musk lingers constantly in the background as musk should.

For me this scent is simply delightful for daytime and early evening throughout the spring and summer.

Time and time again Creed create a masterpiece to delight the senses, and White Flowers is no exception.

Presented in a delightfully decorated flacon. Be aware that is comes without a spray so spend some time considering which one of Creed's luxurious atomisers appeal.

Top notes:
Violet, Apple blossom,

Middle notes:
Jasmine, Geranium, Rose

Base notes:
Musk and Sandlewood


Available at Selfridges:


10. Taif Aoud by Roja Parfums

This rich, enticing and warm floral fragrance that leads with Bergamot, mid notes of rose, jasmine, ylang ylang, geranium, cassis and clove. Base notes of vanilla and aoud.

I recommend a floral scent such as Taif Aoud to be worn in the daytime all year round.

Roja Dove has created this fragrance exclusively for Fortnum & Mason so this is very limited edition.

Fortnum & Mason say that this fragrance is constructed around the rose, the emblem of England, as a nod to their regal approval of their store since it opened back in 1707.

Top notes:
Bergamot

Middle notes:
Taif Rose, Jasmine, Ylang ylang, Geranium, Cassis, Clove

Base notes:
Patchouli, Aoud, Vanilla.


Available only at Fortnum and Mason:


Conclusion
If you are a perfume lover (or are buying for one) who craves a truly exclusive fragrance irrelevant of cost, then any of these 10 most expensive perfumes you can buy will be excellent choices. You could even consider the ultimate in perfume layering to create a scent like no-one else on the planet.
Do we all secretly yearn to be different, crave exclusivity and have a deep desire to stand out from the crowd? My recent post Are Expensive Perfumes Really Worth It? discusses these points (and more) in detail and makes rather interesting reading!

Questions And Answers
I did not want to end this post without answereing some common questions on the worlds most expensive perfumes. Below are a few rather interesting facts for your reading pleasure.
What Is The Most Expensive Perfume In The World?
A fragrance named SHUMUKH by Spirit of Dubai Parfums claimed the title of 'The Worlds Most Expensive Perfume' in mid 2019. It is presented in an exquisite perfume bottle boasting 3,571 diamonds has been unveiled. It has a price tag of $1.295 million.
Source:Guinness World Records
What Is The Most Expensive Commercially Available Perfume?
Clive Christian No. 1 Imperial Majesty Perfume is another record holder for 'The Most Expensive Commercially Available Perfume'. The bottle is polished crystal, and the 18 carat gold collar houses a five carat white diamond. Each of the 10 limited edition bottles costs $205,000.
Source:Guinness World Records
What Are The Top 10 Most Expensive Perfumes Of All Time?
Below is a list of the some of the World's most expensive perfumes. As we already know, SHUMUKH by Spirit of Dubai Parfums has now claimed the number #1 title from DKNY!
SHUMUKH by Spirit of Dubai Parfums – $1.295 million
DKNY Golden Delicious Million Dollar Fragrance Bottle – $1 million
Clive Christian No. 1 Imperial Majesty Perfume – $12,721.89 per ounce
Baccarat Les Larmes Sacrees de Thebes – $6,800 per ounce
Chanel Grand Extrait – $4,200 per ounce
Clive Christian No. 1 – $2,150 per ounce
Hermès 24 Faubourg – $1,500 per ounce
Caron Poivre – $1,000 per ounce
Joy by Jean Patou – $850 per ounce
JAR Bolt of Lightning – $765 per ounce
Source:FinancesOnline.com
Just A Thought
I was thinking about producing my own fragrance by mixing lavender and water (as I did as a girl!), then popping it into a Ming vase (already worth ten million dollars) so I can announce I have produced the world's most expense perfume.
Does anyone have a spare priceless Ming vase I can borrow?
Before you go, I have also put together a review of the most elegant perfumes ranging from timeless classics to modern day sophistication that I think you may enjoy too. Their prices are more down to Earth!