With the recent sad news of the death of Italian style icon Nino Cerruti, I wanted to pay homage to the great man by reviewing two of the best Cerruti 1881 fragrances ever created.
My first memory of Cerruti 1881 was back in 1995 when I needed another bottle of this compliment-magnet. I popped in-store, asked for a bottle of Cerruti 1881 Pour Homme, and was presented with a different shaped bottle.
Confused, I described the bottle (I had just finished) to the shop assistant. Yes, you guessed; it seems I was wearing Cerruti 1881 Pour Femme for a whole year!
This was the precise moment of the 'fork-in-the-road' during my fragrance journey; when I knowingly bought my first female fragrance…. for me…. a guy…. in the 1990s.

Best Cerruti 1881 Fragrances
Choosing the best Cerruti 1881 fragrances was incredibly simple as I already own both and have been wearing them since 1995!
1. Cerruti 1881 Pour Femme Eau de Toilette
Review
Cerruti 1881 Pour Femme Eau de Toilette is a powdery yellow floral fragrance that is bright, elegant with a tinge of bitterness. This 90s classic perfume was launched in 1995.
The heavenly opening is floral, with sweet chamomile and cheerful yellow mimosa brightening your day. A heart of soft rose, powdery iris and mixed white florals dominate the heart, yet no single flower overpowers.
The subtle base of musk and wood is smooth, oozing effortless refinement. Settles to a powdery yellow floral fragrance with powdery edges and hints of delicate musk and wood.
Overall, I love Cerruti 1881 Pour Femme and have been (first unknowingly) wearing it since the mid-1990s. It smells so modern, well balanced and oddly not overly floral, so I highly recommend it for guys too.
Also, consider Versace Yellow Diamonds if you want a yellow-floral scent energised with lemon.
Top Notes:
Mimosa, Iris, Rose, Freesia, Violet, Lily-of-the-Valley, Jasmine, Bergamot
Mid Notes:
Chamomile, Narcissus, Geranium, Galbanum, Coriander, Jasmine, Orange Blossom, Tuberose
Base Notes:
Musk, Sandalwood, Cedar
Seasons & Longevity
Ideal for spring, summer and even autumn, Cerruti 1881 Pour Femme is effortlessly stylish. Usable for any situation such as lunches, shopping, casual evenings out and is also office safe.
Performance is pretty good considering the price. Expect 4+ hours of noticeable wear with moderate sillage and projection. I tend to overspray if I am out all day.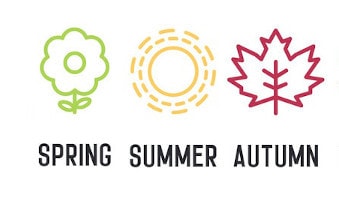 Benefits & Drawbacks
| | |
| --- | --- |
| Pros | Well balanced yellow floral scent with a touch of powder |
| Cons | Has a hint of bitterness on the open but soon passes |
2. Cerruti 1881 Pour Homme Eau de Toilette
Review
Cerruti 1881 Pour Homme Eau de Toilette is a woody/aromatic male fragrance that will keep you smelling super clean and forest fresh. Launched in 1990, this vibrant fragrance was created by perfumer Martin Gras.
An ultra-clean smelling opening of juniper, cypress and pine gently drizzled in zesty bergamot creates an exceptionally fresh and energetic opening.
The heart is floral, but not overly, with cheerful lavender supported by carnation and hints of exotic ylang-ylang all creating lift. As with the Pour Femme version, Cerruti Pour Homme version never lets any single note dominate.
Dry-down is deep, mossy and woody, and the whole composition settles to a vintage freshie packed with pine, wood, herbs and a splash of citrus.
Overall, Cerruti 1881 Pour Homme Eau de Toilette has a real vintage-freshie vibe going on. I want to call it barbershop, and it is, but not as citrusy as Acqua di Parma Colonia for example.
Need an easy-reach male freshie with a difference? Look no further, pretty much a blind buy considering the low price tag. Guys, don't ignore Cerruti 1881 Pour Femme.
Top Notes:
Bergamot, Cypress, Rosemary, Lavender, Juniper Berry
Mid Notes:
Ylang-ylang, Rose, Carnation, Blackcurrant
Base Notes:
Sandalwood, Musk, Pine, Fir, Amber
Seasons & Longevity
Moderate performance, you will get 4+ hours of wear with discreet but noticeable sillage and projection. At its best in hot weather to boost performance, you may want to overspray if out all day.
This is a spring, summer, autumn fragrance that will keep you smelling effortlessly fresh without being drenched in aquatic notes or citrus, like many modern scents.
I would wear this as a daytime/early evening casual scent. Also great for evening-wear in the summertime. One of those trying-without-trying fragrances.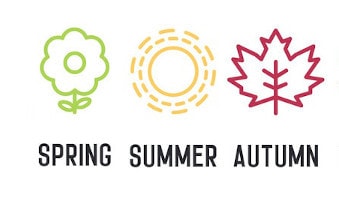 Benefits & Drawbacks
| | |
| --- | --- |
| Pros | Classic vintage masculine freshie |
| Cons | Maybe too forest-fresh for non-retro lovers |

Andrew's Top Pick
Cerruti 1881 Pour Femme
My top pick is Cerruti 1881 Pour Femme. This striking yellow floral scent oozes class with powder, musk and wood. It is easily the best smelling Cerruti 1881 fragrance ever created.
Conclusion
Fast-forwarding nearly 30 years and numerous reformulations later, I still wear Cerruti 1881 Pour Femme. This yellow floral/powdery delight is my undercover secret weapon as it gets so many compliments. This is a testament to the vision Nino Cerruti possessed not just in clothing, but fragrance also.
Ladies, if you have not worn Cerruti 1881 Pour Femme before, I would go as far as to say it's a blind buy if you crave a 1990s retro fragrance that still smells modern.
Guys, although Cerruti 1881 Pour Homme is an excellent masculine freshie that packs a retro punch, take a chance on Cerruti 1881 Pour Femme to get noticed for all the right reasons. You can thank me later.
4 More Cerruti 1881 Fragrances
Cerruti 1881 Black Pour Homme
Spicy | Woody | Sweet
Cerruti 1881 Signature Pour Homme
Leather | Amber | Spicy
Cerruti 1881 Silver Pour Homme
Aromatic | Fresh | Spicy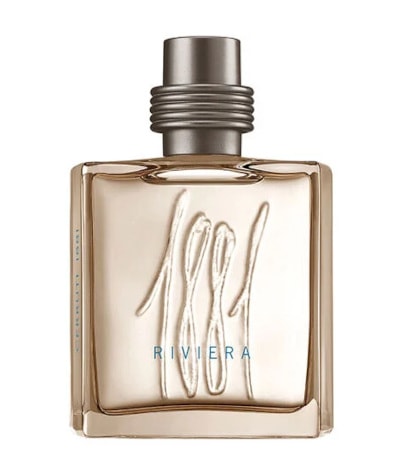 Cerruti 1881 Riviera Pour Homme
Woody | Spicy | Floral

Further Reading
Below are some additional articles from Viora London's blog. We write articles on a number of interesting lifestyle topics such as fragrance, beauty, luxury accessories and more.