French-Egyptian designer Christian Louboutin is best known for his iconic shoes with their unmistakable red-lacquered soles. The best Christian Louboutin perfumes share the same status-symbol image, each nestling inside stunning red-lacquered flacons with dazzling toppers.
The designer launched the Loubiworld fragrance collection in November 2020, consisting of seven provocative scents for women. Inspired by feminine power and self-esteem, Christian Louboutin perfumes ooze luxury and feminine glamour.

Best Christian Louboutin Perfumes
The best Christian Louboutin perfumes for women fuse exotic flowers, fruits, spices, and musks that surprise and delight. Here are 7 enticing feminine Louboutin fragrances to discover.
1. Christian Louboutin Loubirouge Eau de Parfum
Review
Released in 2020, Loubirouge Eau de Parfum is an oriental spicy interpretation of Parisian glamour inspired by the theatrical atmosphere of the cabaret.
Cardamom delivers a warmingly sweet and spicy opening that is lifted by the sublime powdery scent of iris. A gourmand base of delicious vanilla works its crowd-pleasing magic.
Despite the simple blend, this perfume feels complex. It dries to a sweet vanilla scent enriched with the warming spice of cardamom that feels sexy and feminine.
Loubirouge Eau de Parfum works best in the cold air, so it's perfect for autumn, winter and early spring. This scent has a moderate sillage and longevity of 4+ hours.
Pair it with your red soles for those unforgettable nights out.
Top Notes:
Cardamom
Mid Notes:
Iris
Base Notes:
Vanilla
Seasons & Longevity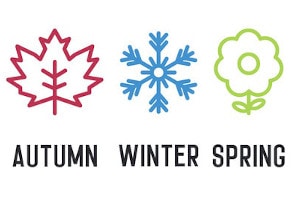 Benefits & Drawbacks
Pros
Gorgeous spicy vanilla scent
Great for evening wear
Cons

Longevity could be better
2. Christian Louboutin Loubifunk Eau de Parfum
Review
Loubifunk Eau de Parfum is one of my personal favourites due to the feminine yet bold fragrance that it provides. This chypre floral evokes the festive spirit of the carnival and is the creation of perfumer Nicolas Beaulieu.
The juicy tartness of blackcurrant opens this youthful and vibrant scent. Its complex, fruity woody aroma is soon met by a gorgeous bloom of roses, bringing in a wave of decadent floral notes.
Upon dry-down, earthy patchouli rises from the base, eventually settling into a fruity/rose fragrance with exotic, musky edges.
Though it is more of a colder season fragrance, I can see myself wearing it all year round, especially as an evening/special occasion fragrance.
Loubifunk Eau de Parfum has a decent staying power and will last on the skin for up to 6 hours. The sillage is on the moderate side, however, projecting within arm's length. Also consider Armani Sì Passione Eau De Parfum Intense.
Top Notes:
Blackcurrant
Mid Notes:
Turkish Rose
Base Notes:
Patchouli
Seasons & Longevity

Benefits & Drawbacks
Pros
A sophisticated rose fragrance
Great longevity
Cons

Moderate projection
3. Christian Louboutin Loubiraj Eau de Parfum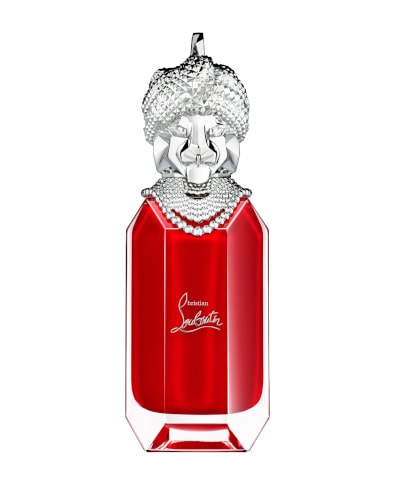 Review
Loubiraj Eau de Parfum continues the 2020 LoubiWorld collection, adding an unexpected twist. A leather-woody scent, created by Daphné Bugey, has a slightly androgynous edge, which is incredibly intoxicating.
The fragrance journey begins with a hit of pink pepper mixed with the smooth musky accord of suede. This slightly powdery, savoury aroma provides a soft, woody odour with somewhat rosy overtones adding femininity.
Cedar in the base brings a warm, balsamic woody accord mixed with hints of resin. The drydown is a complex woody leather fragrance peppered with spice. Ideal for the confident woman.
Performance is good, lasting 6+ hours on skin with decent sillage and projection. I would say this fragrance is suitable for any season, but one to be enjoyed by night owls and party girls.
Top Notes:
Pink Pepper
Mid Notes:
Suede Leather
Base Notes:
Cedar Wood
Seasons & Longevity

Benefits & Drawbacks
Pros
An intoxicating leather/woody scent
Perfect for any season
Cons

More unisex
4. Christian Louboutin Loubicroc Eau de Parfum
Review
Deep and spicy Loubicroc Eau de Parfum is a stunningly sensual and mature amber-woody fragrance that evokes the spirit of ancient Egypt. Its smoky, tangy oriental juice takes you by surprise, luring into its seductive depths.
The first spritz evokes an aromatic woody resin of myrrh. Cypriol oil in the mids intensifies the smoky sweetness of myrrh, injecting earthy spice.
Soon the powdery warmth of sandalwood pulls all notes together to a rich balsamic, creamy delight. The grand finale is rich and fragrant, with a tenacious woody-earthy aroma that is utterly compelling.
Spicy oriental Loubicroc screams cold weather. Its warming earthy tones make this perfume great for those crisp autumn-winter months, suitable for day or evening wear.
Sadly, there is not too much projection or sillage, and the longevity is just under 3 hours. This is one to enjoy in short bursts.
Top Notes:
Myrrh
Mid Notes:
Cypriol
Base Notes:
Santal Wood
Seasons & Longevity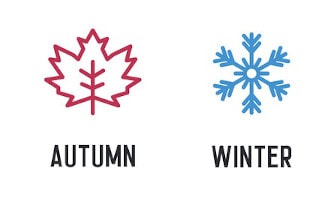 Benefits & Drawbacks
Pros
Pleasant, well-blended oriental fragrance
Great for layering
Cons

Poor performance
5. Christian Louboutin Loubicrown Eau de Parfum
Review
Loubicrown Eau de Parfum needs to be experienced to be fully understood. I was expecting this fragrance to be very masculine, but it's feminine, dark, sexy and vampish.
The top note of patchouli is slightly unusual but very effective, giving a mysterious musky bite to the opening. Tempered by the woody/resin scent of cedar, this fragrance gets darker and darker.
In the base, tonka bean drops the final curtain, adding a much welcomed smooth, spicy sweetness to the blend. The drydown is deep, with the dark and sexy combination of patchouli and tonka.
Showcasing wealth and power, this ingenious oriental-woody fragrance is perfect for cold seasons. The sweet, warming scent projects well, making it a delightful evening fragrance.
Loubicrown Eau de Parfum is truly remarkable with a great staying power of 7+ hours. I wear it when I want to feel empowered and confident. Also, consider Van Cleef & Arpels Precious Oud Eau de Parfum as it's similar but adds a touch of floral.
Top Notes:
Patchouli
Mid Notes:
Cedar Wood
Base Notes:
Tonka Bean
Seasons & Longevity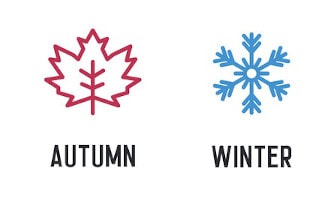 Benefits & Drawbacks
Pros
Classy & seductive patchouli/tonka scent
Great staying power
Cons

Leans slightly male
6. Christian Louboutin Loubidoo Eau de Parfum
Review
Loubidoo Eau de Parfum is one of the most feminine perfumes in the 2020 'Loubi' collection. This floral-fruity scent composed by perfumer Daphné Bugey is a joy to wear.
This fragrance opens with the delicate fruity fizz of strawberry. Its sweet, romantic accord is soon overtaken by the queen of flowers – rose.
This enticing velvety rose bouquet begins to bloom very early on, leading all the way through that really reminds me of Parfums de Marly Delina Eau de Parfum.
Smooth cedar steps in to add earthy spice and a fresh, dry edge. Settles down to a woody/musky rose fragrance sprinkled with hints of strawberry.
This fragrance is ideal for spring, summer and creeping into early autumn. It thrives well in warm weather but does not overpower.
This fragrance has a strong yet smooth sillage and a moderate staying power. It gives 4+ hours of wear per application and is perfect for both formal occasions or relaxed afternoons with friends.
Top Notes:
Strawberries
Mid Notes:
Rose Bouquet
Base Notes:
Cedar Wood
Seasons & Longevity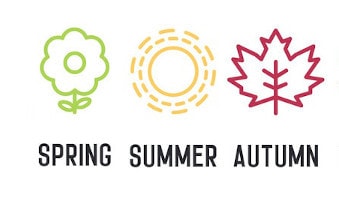 Benefits & Drawbacks
Pros
Lovely fruity rose scent
Youthful
Cons

Lacks complexity
7. Christian Louboutin Loubikiss Eau de Parfum
Review
Loubikiss Eau de Parfum is a sparkling white floral fragrance that evokes femininity in many ways, delivering simplicity wrapped in classic elegance.
The opening unleashes an explosion of white florals. Jasmine and tuberose essence fill the air with a distinct tropical sweetness that is hard to resist.
This enticing bouquet surrounds it in a delightful warmth that is fresh and sparkling but not too intense. In the base, musk rounds up the fragrance, adding a touch of depth and elegance.
It dries down beautifully musky and powdery tuberose with a whiff of woods. A very classic, elegant scent.
This is more of a daytime scent, in my opinion, great for fresh spring mornings and balmy summer days lasting good 6+ hours. It projects well with a strong sillage that would fill the room.
Not your usual 'floral' scent at all. A hypnotic kiss, leaving a trail of intriguing charm. You might also want to read my review of Diptyque Do Son Eau de Parfum as it's similar.
Top Notes:
Jasmine
Mid Notes:
Tuberose
Base Notes:
Musk
Seasons & Longevity

Benefits & Drawbacks
Pros
Sparkling white flora/musk fragrance
Classy & elegant
Cons

More of a daytime scent

Conclusion
With exquisitely blended aromas nestling in dazzling bottles, the best Christian Louboutin perfumes for women are both feminine and unashamedly daring. What I love about the Christian Louboutin fragrance collection is that each scent is quite different.
Initially a freelance designer for large fashion houses, Louboutin struck out on his own in 1991 when he opened his Paris boutique to serve a rich and famous clientele. In fact, his first customer was Princess Caroline of Monaco!
His extension move began handbags and purses in 2003. In 2011, Louboutin jumped to men's footwear, expanding into beauty products and fragrances between 2012 and 2016.

Further Reading
Below are some additional articles from Viora London's blog. We write articles on a number of interesting lifestyle topics such as fragrance, beauty, luxury accessories and more.