Well, ladies, lavender is back with a bang, but this time it's paired with the delicious sweetness of vanilla. The best perfumes with lavender and vanilla are feminine, sweet, and incredibly gourmand in their delivery.
If you're a fan of lavender's cheerful brightness and warmth but need the harsh edges smoothed, a generous splash of vanilla is just the ticket! As the call for more natural perfumes has boomed, lavender vanilla perfumes are becoming super-popular.

Best Lavender Vanilla Perfumes for Women
Don't worry if you're not au fait with this exciting mix. Here is our pick of the 6 best lavender vanilla perfumes to help you keep up with this fragrance trend!
1. YSL – Libre Eau de Parfum Intense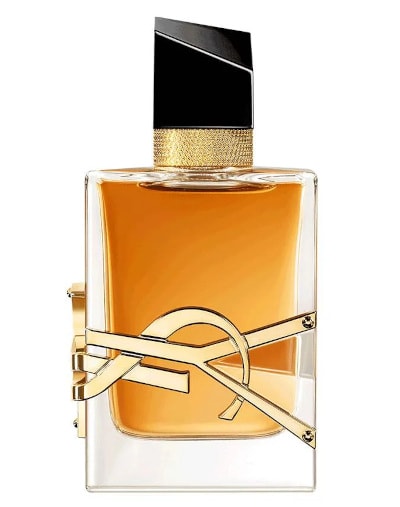 Review
A modern, feminine scent Libre Eau de Parfum Intense is a stunning and complex blend of pretty flowers and vanilla, which has a lot in common with L'Interdit by Givenchy.
An opening of tangerine, bergamot, and lavender offers a welcoming introduction of zesty fruits and bright floral tones. A heart of orange blossom, orchid, and jasmine ooze femininity.
Sweet tonka bean and vanilla dominate the dry-down, supported by ambergris and vetiver. Settles to a bold yet feminine mix of vanilla and lavender with white florals thrown in for good measure.
Check out my recent article on 4 Striking Libre Perfumes!
Top Notes:
Tangerine, Bergamot, Lavender
Mid Notes:
Jasmine Sambac, Orange Blossom, Orchid Accord
Base Notes:
Tonka Bean, Vanilla, Ambergris, vVetiver
Seasons & Longevity
Ideal for winter and night-time wear, this scent is durable and warm. I feel this is more of a formal scent and well worth getting dressed up for.
Expect at least 5+ hours of wear from one application with good projection and sillage. The vanilla lasts exceptionally well.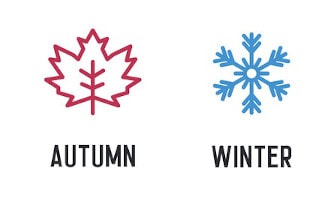 Benefits & Drawbacks
| | |
| --- | --- |
| Pros | A bold feminine scent that projects feminine confidence |
| Cons | Perhaps the lavender is too aggressive for some |
2. Guerlain – Mon Guerlain Eau de Parfum Intense
Review
Mon Guerlain is somewhat of a cult classic – known for its stunning aesthetic and addictive scent. Mon Guerlain Eau de Parfum Intense is an all-out celebration of seductive femininity that puts lavender and vanilla very much on display.
A bright lavender opening is freshened further by subtle hints of bergamot and mandarin orange. Sweet vanilla explodes from the heart, joined by powdery iris, jasmine, and rose.
Dry down sees lavender and vanilla hold steady, supported by a touch of patchouli. White musk, coumarin, and sandalwood hover in the background.
Don't forget, you may like to check out my 6 top-pick Givenchy Irresistible perfumes for women if you need some elegant roses in your life.
Top Notes:
Lavender, Bergamot, Mandarine Orange
Mid Notes:
Vanilla, Iris, Jasmine Sambac, Rose
Base Notes:
Sandalwood, Patchouli, Coumarin, White Musk, Benzoin, Licorice
Seasons & Longevity
Ideal for cold autumn and winter evenings, this is a deceptively versatile perfume that I would even wear during spring.
Lasting 6+ hours, this scent all day without needing to constantly reapply, making it an ideal day to night perfume for those who want to get on the lavender-vanilla trend!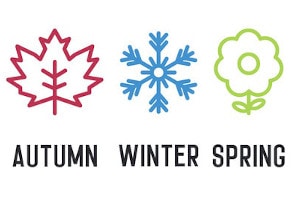 Benefits & Drawbacks
| | |
| --- | --- |
| Pros | Classy and long-lasting lavender/vanilla scent |
| Cons | Not super projecting, but you will know you have it on |
3. Chanel – Jersey Eau de Parfum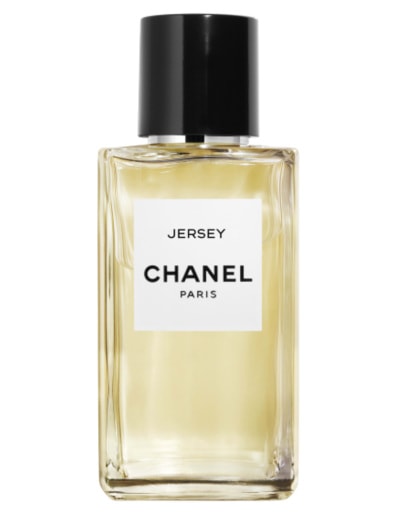 Review
Looking for a classic vanilla-floral scent? Chanel Jersey Eau de Parfum (from the Les Exclusifs de Chanel collection) is blended by Jacques Polge. It's a mature, elegant, and beautiful perfume.
The top notes of bright lavender and jasmine give the opening of this scent a slightly herbal, powdery, traditional feel. A heart of vanilla soon emerges, with rose and wildflowers blooming to prevent it from feeling dated.
Upon dry-down, white musk adds class and sophistication by the bucket-load; tonka bean enhances the vanilla. Settles to a confident and classy trio of vanilla, lavender and musk.
Top Notes:
Lavender, Jasmine
Mid Notes:
Bourbon Vanilla, Rose, Wildflowers
Base Notes:
White Musk, Tonka Bean,
Seasons & Longevity
After wearing this all week, I really do feel that this is a year-round blend. Admittedly, the more delicate aspects suffer in the winter (especially at night). Still, you can count on this as a day-to-night scent that won't let you down from spring to autumn.
You can expect 5+ hours of noticeable projection from Chanel Jersey Eau de Parfum with moderate sillage and projection.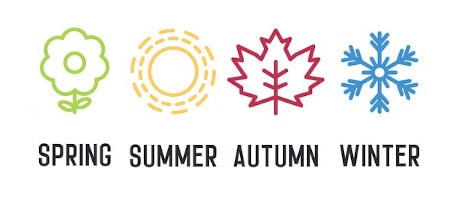 Benefits & Drawbacks
| | |
| --- | --- |
| Pros | Chanel at its best, this is vanilla/lavender done to perfection |
| Cons | Not a super performer in winter but amazing in summer |
4. Molinard – Lavande Eau de Parfum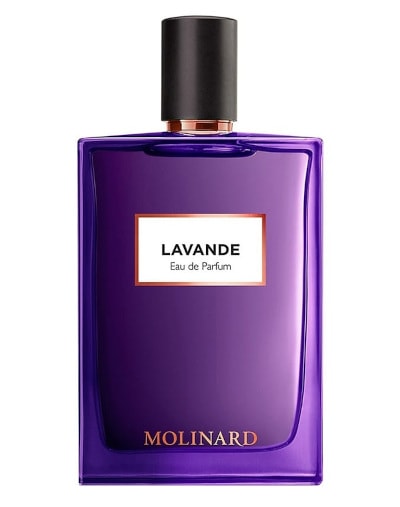 Review
Molinard Lavande Eau de Parfum is an addictive floral gourmand fragrance of lavender, vanilla and resin that turns heads everywhere it goes.
This fragrance opens with bright Lavandin (a type of lavender!) and sweet-musky clary sage. More lavender comes through the heart of this scent, with a lovely touch of resin and earthy patchouli.
Dry-down brings mainly vanilla-scented tonka bean and resinous benzoin. The result is surprisingly complex, alluring and gourmand.
Top Notes:
Clary Sage, Lavandin
Mid Notes:
Labdanum, Lavender, Patchouli
Base Notes:
Benzoin, Incense, Musk, Tonka Bean
Seasons & Longevity
I would personally wear Molinard Lavande Eau de Parfum during any season (except the hottest summer's day). More of a daytime scent to my nose.
Performance is good, and this fragrance can go from day to night with surprising ease and will last 6+ hours.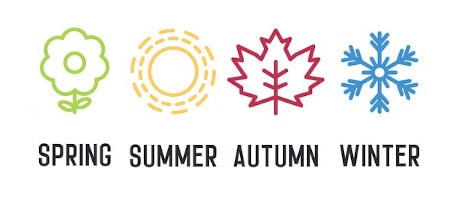 Benefits & Drawbacks
| | |
| --- | --- |
| Pros | Beautifully constructed lavender/vanilla combo |
| Cons | If you don't like resinous notes, then maybe not for you |
5. Lancome – Lavandes Trianon Eau de Parfum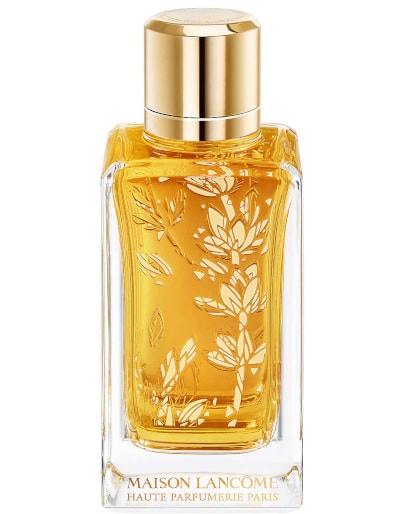 Review
As a brand known who sometimes dances on the edge of perfumery, you won't be shocked to hear me say that Lancôme has produced something unusual and unique.
Both the top and heart notes are lavender essence and lavender absolute, respectively. The base of crystalized vanilla gives (to my nose) a sweet vanilla milkshake scent.
If you are a fan of Vera Wang French Lavender & Tuberose, you'll probably like to enjoy this scent, too. Not a clone, as nothing smells quite like Lavandes Trianon.
Top Notes:
Lavender Essence
Mid Notes:
Lavender Absolute
Base Notes:
Crystallised Vanilla
Seasons & Longevity
Perfect for cooler weather, I would wear this during autumn/winter and perhaps early spring while it's still chilly. Equally wearable day or night.
Apply it with care, as at first, it projects like crazy. Not super long-lasting, though you should get 4+ hours before you need to reapply.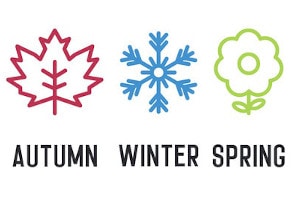 Benefits & Drawbacks
| | |
| --- | --- |
| Pros | Interesting take on vanilla/lavender that I like as it's so different |
| Cons | Not a blind buy as the milkiness may not be for everyone |
6. Maison Martin Margiela – Coffee Break Eau de Toilette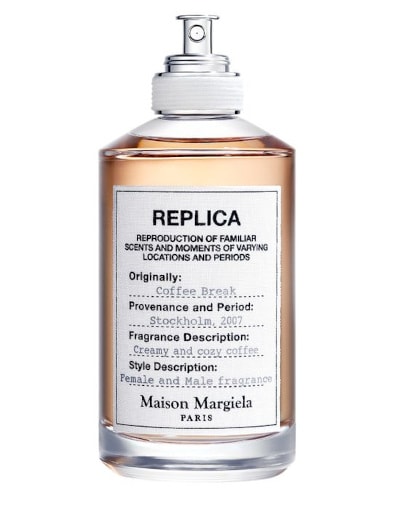 Review
Maison Martin Margiela is known for its REPLICA line, which creates unique fragrances that seek to capture the essence of a moment in time.
Coffee Break Eau de Toilette evokes the essence of relaxation with a good cup of coffee, whether in a bustling city coffee shop or more relaxed surroundings.
Rich coffee dominates the opening, with hints of lemon zest. Lavender in the heart blooms nicely to make the strongest impression.
Dry-down brings lush milky vanilla, cedarwood, and sandalwood to deepen the scent. Settles to a soothing well-rounded blend of lavender and milky vanilla coffee. Yum!
Top Notes:
Coffee, Red apple, Lemon essence
Mid Notes:
Lavender, Spearmint, Orange flower
Base Notes:
Milky Vanilla, Sandalwood, Cedarwood
Seasons & Longevity
This is an ideal autumn and winter perfume for cold days and nights. I found it very easy to wear and versatile enough for any occasion.
It has persistent projection/sillage and great staying power; you can expect up to 4+ hours of wear from this EDT.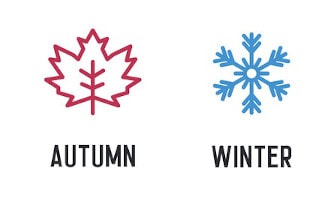 Benefits & Drawbacks
| | |
| --- | --- |
| Pros | Realistic lavender note works incredibly well with milky coffee and vanilla |
| Cons | Not everyone will enjoy the milky coffee note |

Ingrid's Top Pick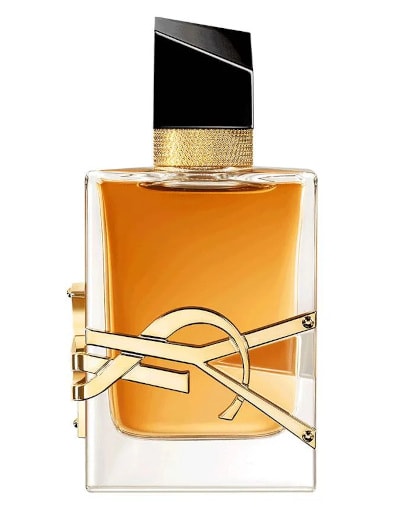 YSL Libre Eau de Parfum Intense
YSL Libre Eau de Parfum Intense is my top pick for the best lavender vanilla scent. The stunning combination of sweet tonka bean and vanilla pairs beautifully with the bright lavender and feminine white floral notes.
Conclusion
Widely prized for its therapeutic uses, lavender has long been a familiar scent to most of us. It is put in essential oils, skincare products, sachets for our bedroom drawers, and teas.
Lavender is not always so widely beloved in perfumery, however, because of the strength of the scent. This is where our old friend and baking mainstay vanilla comes in!
The best perfumes with lavender and vanilla I have carefully curated will ensure you have the right balance of bright lavender and deliciously sweet vanilla; to turn heads wherever you go!

Further Reading
Below are some additional articles from Viora London's blog. We write articles on a number of interesting lifestyle topics such as fragrance, beauty, luxury accessories and more.