Cherry has recently become one of the rising star notes in perfumery. The best cherry perfumes for women bring the contrasting sweetness and tartness of this delicious fruit to give you a welcome boost of confidence.
This dark and rich fruit pairs incredibly well with other aromas such as jasmine, almond, tonka bean and even cola. Cherry can be a refreshing addition to any blend, so I have created this list of my top nine cherry perfumes!

Best Cherry Perfumes For Women
These are the best cherry perfumes ideal for women who love to exude feminine sensuality. Complex, rich, and fruity, each has its own charm.
1. JIMMY CHOO I Want Choo Forever Eau de Parfum
Review
First up is I Want Choo Forever, which was launched in 2022. This is a sweet, floral, and fruity blend with a distinctive (and delish!) gourmand cherry aroma.
Wild strawberry, rose, and pink pepper quickly mellows to a deep, tangy aroma of black cherry liqueur, bitter almond and a touch of jasmine.
The base notes of tonka bean and vanilla bring sweetness, with earthy moss toning it down and settling the elegant blend.
Top Notes:
Wild Strawberry, Rose, Pink Pepper
Mid Notes:
Black Cherry Liqueur, Jasmine Sambac, Bitter Almond
Base Notes:
Moss, Tonka Bean, Vanilla
Seasons & Longevity
A delightful and surprisingly light blend, I Want Choo Forever is perfect for day-to-night wear that works well for autumn and winter. It can also be worn on cooler spring days.
The staying power is relatively good. Expect around 5 hours of noticeable scent from one application with pronounced projection.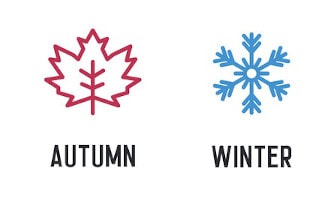 2. BDK PARFUMS Rouge Smoking Eau de Parfum
Review
Rouge Smoking is a unisex fragrance (however, to me, it leans more female) that blends rich muskiness with sweetness, fruity florals, and a hearty dash of cherry.
Bergamot and cherry, in the opening, mingle with pink berries creating a juicy intro before diving into a potent aroma of black vanilla and heliotrope.
Tonka bean, labdanum, and white musk dominate the base, adding slightly dryer, rich depths.
Top Notes:
Bergamot, Cherry, Pink Berries
Mid Notes:
Black Vanilla, Heliotrope
Base Notes:
Ambroxan, Cashmeran, Tonka Bean, Labdanum, White musk
Seasons & Longevity
Sensual and alluring, Rouge Smoking is a mature and rich scent perfect for cold autumn and winter nights. Smells quite dressy.
Performance is good and will give you 6 hours of wear from a single application.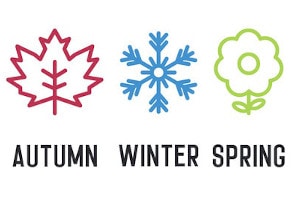 3. HUDA BEAUTY Lovefest Kayali Burning Cherry 48 Eau de Parfum
Review
LoveFest Burning Cherry 48 is a sweet, fruity yet woody blend that is utterly feminine.
Sweet and sparkling, bergamot, black cherry, and raspberry create a sweet, sharp, and intriguing opening that is softened by Damascus rose, jasmine, and sweet praline in the heart.
A complex base of dry woody notes, tonka bean, and ambrettolide add depth and a nice touch of mystery.
Similar to Tom Ford Lost Cherry, but one drawback is the cherry note only really lasts for an hour or so.
Top Notes:
Bergamot, Black Cherry, Raspberry
Mid Notes:
Rose Damascena, Jasmine Sambac, Heliotrope, Praline
Base Notes:
Palo Santo, Guaiac Wood, Patchouli, Peru Balsam, Tonka Bean, Vetiver, Ambrettolide
Seasons & Longevity
Rich, sensual, and fruity, LoveFest Burning Cherry| 48 is the ideal winter and autumn perfume for those who want to create a powerful, feminine vibe.
The opening is intense and almost edible cherry/almond; you can expect around 5+ hours of total wear.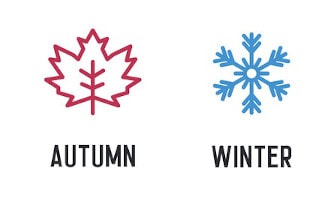 4. CAROLINA HERRERA Very Good Girl Glam Eau de Parfum
Review
Iconic, glamorous, and infused with NYC style, Very Good Girl Glam is a welcome addition to the Good Girl line and has a delish cherry twist. Launched in 2022.
Opening with black cherry and bitter almond notes, the opening of this scent is almost edible. A heart of rose and lily adds some fresh sweetness.
Upon dry-down, the base of vanilla bourbon and vetiver make the final fragrance complex and resinous, adding depth and a dry edge.
Top Notes:
Black Cherry, Bitter Almond
Mid Notes:
Rose, Lily
Base Notes:
Vanilla Bourbon, Vetiver
Seasons & Longevity
Versatile and sensual, Very Good Girl Glam is a rich, sweet, and delicious cherry scent to wear from spring to autumn.
What I love about this fragrance is how the scent evolves over time, plus you can expect 6+ hours of wear from a generous application.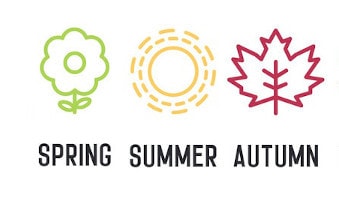 5. BOADICEA THE VICTORIOUS Bodacious Eau de Parfum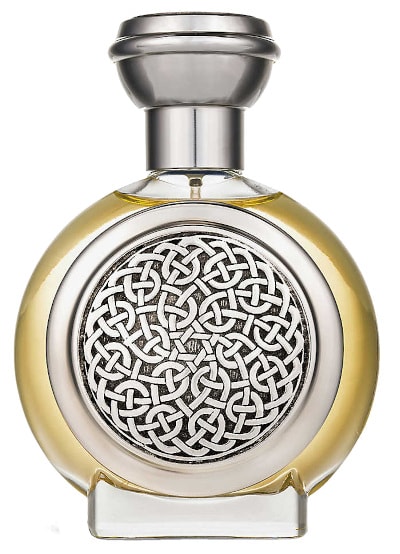 Review
One of my fave brands, Boadicea the Victorious, fuses heritage with timeless luxury. Bodacious Eau de Parfum was launched in 2021 and is a boozy cherry scent that is a real head-turner.
An intoxicating blend of cherry, clove, almond, and cognac creates a boozy and spiced opening with tart cherry at its heart. This mellows as floral heart notes bloom with sweet Moroccan rose at the fore.
This cherry scent's sweet, dry, and complex foundation reveals vetiver, smoky tobacco, amber, and sweet tonka bean.
Top Notes:
Cherry, Clove, Almond, Cognac
Mid Notes:
Jasmine Sambac, Heliotrope, Moroccan Rose
Base Notes:
Tonka Bean, Amber, Musk, Sandalwood, Vanilla, Vetiver, Tobacco
Seasons & Longevity
Bodacious is perfect for cold weather thanks to its rich and warming note profile. Wear in autumn and winter during at evening to turn heads and reel in the compliments!
However, this is an intense scent that will last all night. Apply with care and expect around 7+ hours of wear from each application.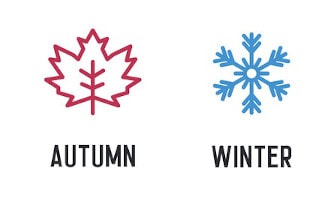 6. MANCERA Tonka Cola Eau de Parfum
Review
Launched in 2022, Tonka Cola is a seductively warming Mancera fragrance with a heavenly cherry-coke twist.
A warm and sweet opening created by lemon, nutmeg, cinnamon and tart black cherry blends beautifully with fizzy cola and orange flowers in the heart of the scent.
The base notes are tonka bean, labdanum, and vanilla. The result is sweet, edible, and rich. Please leave it to settle as it evolves over time.
Top Notes:
Sicilian Lemon, Nutmeg, Cinnamon Stick, Black Cherry
Mid Notes:
Fizzy Cola, Indonesian Patchouli, Orange Flowers
Base Notes:
Brazilian Tonka Beans, Benzoin, Labdanum, Vanilla
Seasons & Longevity
Warm, spicy, and rich, Tonka Cola is perfect for cold nights in front of a cosy fire. Wear it during winter and autumn for the best effect, but I love it when its rich depth really pops on fresh spring days.
Expect at least 6+ hours of wear from this powerhouse scent.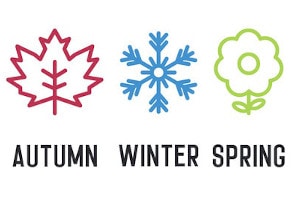 7. GUERLAIN L'ART & LA MATIERE Cherry Oud Eau de Parfum
Review
Guerlain Cherry Oud was launched in 2022 and is a perfect example of the brand's ultra-luxe fragrances that blends rich leather and decadent cherry.
An overwhelmingly sweet opening is created by fruity notes, with cherry being the most noticeable. Turkish and Bulgarian roses create a feminine, light heart.
A rich base of sumptuous leather and smooth agarwood ensures that the final result is deep, sweet, and warming.
Top Notes:
Cherry, Fruity Notes
Mid Notes:
Turkish Rose, Bulgarian Rose
Base Notes:
Leather, Agarwood
Seasons & Longevity
Perfect for cold weather wear, Cherry Oud is best worn in winter and autumn and makes an ideal evening scent for fancy events and date nights.
Robust and durable, it should give you 6+ hours of noticeable wear.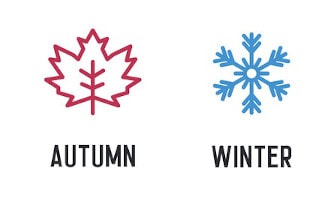 8. Zara Cherry Smoothie Eau de Parfum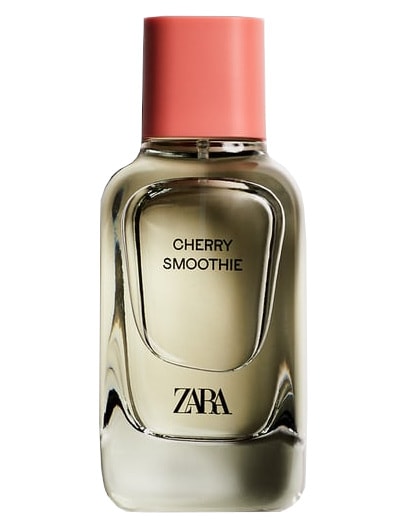 Review
Zara is known for its affordable and chic perfumes. Cherry Smoothie is delicious and perfect for anyone who wants to balance femininity with bold confidence.
Cherry, plum, and almond make the sillage of Cherry Smoothie almost gourmand until the heart of balm, heliotrope, and hawthorn berries bloom.
The sweet base is made up of sweet black vanilla and tonka bean. This delicious gourmand perfume is perfect for younger fragrance lovers, in my opinion.
Top Notes:
Cherry, Plum, Almond
Mid Notes:
Peruvian Balm, Heliotrope, Hawthorn Berries
Base Notes:
Black Vanilla, Tonka Bean
Seasons & Longevity
This is a versatile cherry-based scent that is lovely throughout the year. However, this is more of a daytime scent and has a lighter projection than others on this list.
Expect around 4+ hours of wear from one application. The cherry and almond last well.

9. GHOST Orb of Night Eau De Parfum
Review
Orb of Night by Ghost is a delicious sweet fruity-floral fragrance with lashings of cherry and soft caramel. This fragrance was launched in 2021.
Zesty mandarin, cherry, and almond combine to make a delectable opening that becomes fresh and light. Heart notes of orange blossom and jasmine bloom nicely.
The base of sandalwood, caramel, white musk and ambergris adds depth and rich sweetness. The result is a delicious cherry/caramel combo with almond edges.
Top Notes:
Mandarin, Cherry, Almond, Bergamot
Mid Notes:
Freesia, Orange Blossom, Ylang-Ylang, Jasmine
Base Notes:
Sandalwood, Caramel, White Musk, Ambergris
Seasons & Longevity
Winter and autumn are the best times to wear Orb of Night, particularly at night, but I like to wear it on spring days to turn heads.
Despite the light blend, this scent will give you around 5+ hours of wear.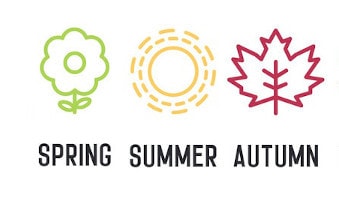 Ingrid's Top Pick
Carolina Herrera Very Good Girl Glam
Carolina Herrera Very Good Girl Glam is my top-pick best cherry perfume because the cherry, rose, and vanilla work so well together. This is an excellent all-rounder if you need a crowd-pleasing cherry fragrance.
Conclusion
The best cherry perfumes for women will ensure you smell utterly irresistible and almost good enough to eat.
With their unique aura and scent profiles, each of these 9 cherry perfumes is complex, fruity and sensual. Perfect for giving you a boost of cherry confidence!
You can also consider layering any of these scents with complementary gourmand fragrances to get an outstanding and unique result!

Further Reading
Below are some additional articles from Viora London's blog. We write articles on a number of interesting lifestyle topics such as fragrance, beauty, luxury accessories and more.