With winter is on the way out and spring on our doorstep, it's time to start looking for fresh, fruity, sparkling scents that dazzle. Coming up are 7 of the best perfumes with raspberry notes that are bang on-trend this year.
The slightly tart and juicy sweetness that raspberry can bring to any perfume is incredibly moreish and addictive. I love to keep a raspberry-heavy scent in my collection, especially if blended with contrasting rose and caramel notes.

Best Perfumes With Raspberry
Fruity gourmand is the way to go! Here are 7 of the best perfumes with raspberry to keep you smelling deliciously fruity and feminine.
1. Mugler – Angel Nova Eau de Parfum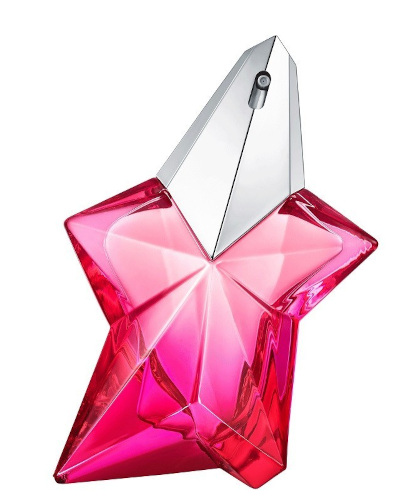 Review
Angel Nova Eau de Parfum is one of the more recent additions to the iconic Angel line of fragrances. It is quite different from the original Angel and injects a luscious raspberry twist.
Opening with notes of lychee and raspberry, Angel Nova has a fresh and fruity opening that is reminiscent of Carolina Herrera's Very Good Girl to my nose.
The heart of Damask rose slowly blooms to add pretty floral smoothness even before the base notes of Akigalawood and benzoin start to take root. Settles to a sweet raspberry scent with wood and rose.
Top Notes:
Raspberry, Lychee
Mid Notes:
Damask Rose
Base Notes:
Akigalawood, Benzoin
Seasons & Longevity
The result is a youthful yet classically feminine spring and summer scent, perhaps for the hardworking professional on her way to chat with friends over cocktails.
The performance is good (this is a Mugler scent, after all). Hugely long-lasting at 6+ hours, this is an ideal daytime perfume that can still handle a night out.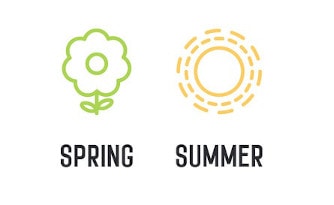 2. Elie Saab – Girl of Now Forever Eau de Parfum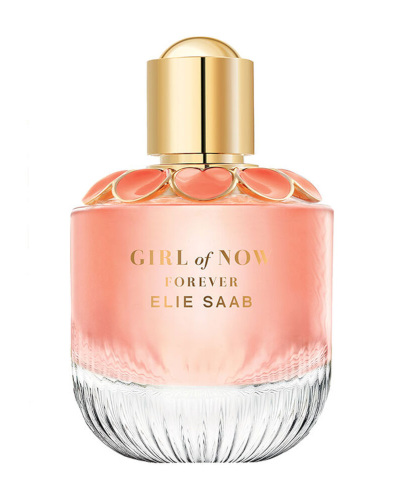 Review
Colourful, joyful, and packed with youthful vibrancy, Girl of Now Forever is a perfect example of why teaming up with genius perfumer Dominique Ropion is the right move.
A fruity raspberry opening with a hint of zesty lemon, this fragrance is well balanced and delicious. Heart notes of blackcurrant, rose, almond and orange blossom soften the edges.
Upon dry-down, sweet vanilla is most pronounced, with patchouli and cashmeran adding a smooth muskiness. The overall result is a raspberry and vanilla combo sprinkled with almonds.
Top Notes:
Lemon, Raspberry
Mid Notes:
Rose, Blackcurrant, Almond, Orange Blossom
Base Notes:
Patchouli, Cashmeran, Vanilla
Seasons & Longevity
Ideal for spring, summer and autumn wear, this is an excellent day-to-night perfume and has exceptional durability.
You'll get around 5 hours of wear from one application, even if you're on the go. I found the overall projection a little muted, so you may want to overspray.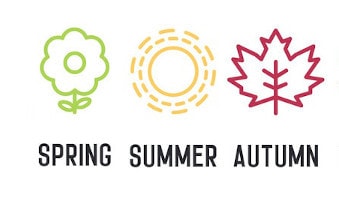 3. YSL- Mon Paris Intensement Eau de Parfum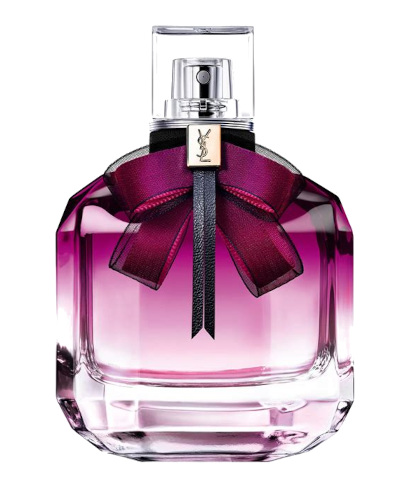 Review
If you're fond of Modern Muse by Estee Lauder, then you're sure to love Mon Paris Intensement. A floral chypre fragrance with a really fruity edge, infused with all the goodness of spring and summer berries.
Raspberry and blackcurrant dominate the opening, supported by sweet pear, bergamot, and orange. Soon, the floral heart of rose, peony and freesia start to take hold.
Upon dry-down, vanilla and musk are most present, with cashmeran, benzoin, and patchouli providing a smoky quality that is incredibly addictive. Settles to a raspberry vanilla scent with pretty rose, musk and berries.
Top Notes:
Raspberry, Blackcurrant, Pear, Orange, Bergamot
Mid Notes:
Centifolia Rose, Bulgarian Rose, Peony, Datura, Freesia
Base Notes:
Vanilla, White Musk, Patchouli, Cashmeran, Benzoin
Seasons & Longevity
Mon Paris Intensement is one of the few truly 'all-season' perfumes that I keep on my dresser. It's not at its best in the full heat of summer, but otherwise very versatile.
Lasted 5+ hours on my skin with good sillage and projection. The raspberry and rose are especially noticeable.

4. Kenzo – Flower by Kenzo Elixir Eau de Parfum
Review
Created by perfumer Alberto Morillas in 2015, Flower By Kenzo L'Elixir Eau de Parfum is a whimsical fruity floral gourmand experience presented in a unique and eye-catching bottle.
The opening notes of raspberry and orange are bright, juicy and thoroughly edible. Damask rose blooms slowly and never quite overcomes that note of raspberry.
As the base notes of praline and bourbon vanilla start to bleed through, the whole blend becomes rich and reminiscent of the inside of a chocolatiers' shop.
Check out my article 6 Captivating Flower By Kenzo Perfumes.
Top Notes:
Raspberry
Mid Notes:
Damask Rose
Base Notes:
Praline, Bourbon Vanilla
Seasons & Longevity
For me, this is more of an autumn/winter scent as the sweetness of raspberry-infused praline and vanilla just feel cold-weather. Also, consider the original Prada Candy Eau de Parfum.
Performance is not incredible, but you can expect 4+ hours of longevity with 2+ hours of good projection and sillage before it hovers above the skin.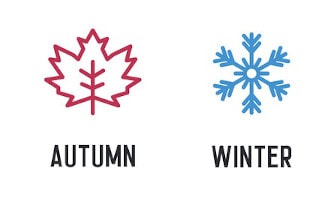 5. Marc Jacobs – Daisy Love Eau So Sweet Eau de Toilette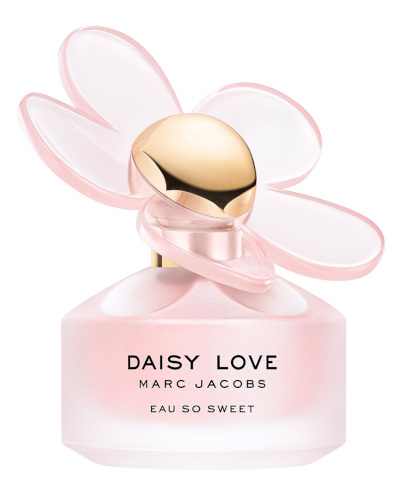 Review
The Daisy line from Marc Jacobs has become perhaps 'THE' wedding perfume, and this enduring popularity has rubbed off on many of its sister fragrances. Daisy Love Eau so Sweet is, in my opinion, very underrated.
Opening with top notes of white raspberry, crystallized cloudberries and bergamot, this is a delightful scent saved from being saccharine by the twang of bergamot.
The heart notes of daisy tree petals and jasmine act as a bridge that connects the initial fruits to the base of cacao, sugar musk, white iris, and woody notes. Settles to a youthful blend of sweet raspberries and flowers.
Top Notes:
White Raspberry, Crystallised Cloudberries, Bergamot
Mid Notes:
Daisy Tree Petals, Jasmine Milk
Base Notes:
Sugar Musk, White Iris, Woody Notes
Seasons & Longevity
Daisy Love Eau so Sweet is a perfect spring and summer perfume made for bright, sunny days. A real head-turner of a fragrance.
Performance is quite good, so you can expect at least 4 hours of wear from this scent. Sillage and projection are moderate.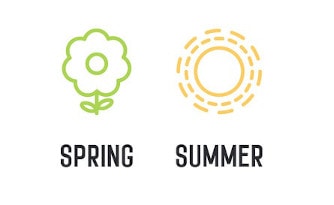 6. Lancome – La Nuit Trésor Dentelle de Roses Eau de Parfum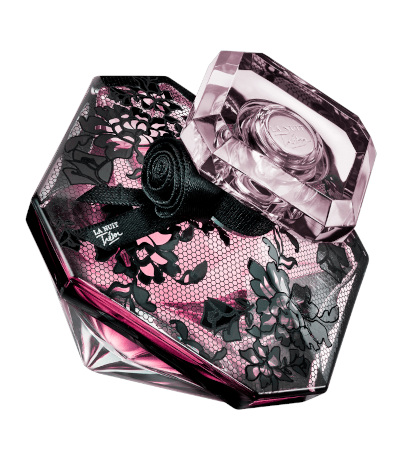 Review
Looking for an elegant night-time perfume for dates and events? If so, La Nuit Trésor Dentelle de Roses (try saying that three times real quick) is what you need. Think lace, musk, and classic red lipstick, and you'll have the vibe of this scent just right.
Opening with raspberry, mandarin orange, and bergamot notes before a heart of pure rose bleeds through. An undeniably seductive scent that is certainly fruity but also complex and rich.
The smooth velvet base and musky/earthy patchouli add to this perfume's general 'boudoir' feel for sophisticated dry down. Settles to a sultry blend of raspberry and rose. See more of the La Nuit Trésor range.
Top Notes:
Raspberry, Mandarin Orange, Bergamot
Mid Notes:
Rose
Base Notes:
Velvet, Patchouli
Seasons & Longevity
The projection of this scent is not quite as strong as you might expect, but it has phenomenal staying power, however well above the skin for 6+ hours.
Wear this on autumn, winter and spring evenings to feel confident, mature and sophisticated. This is elegance personified.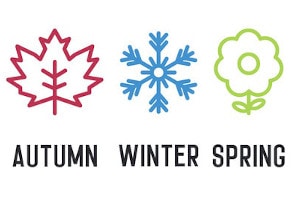 7. Nina Ricci – Nina Rouge Eau de Toilette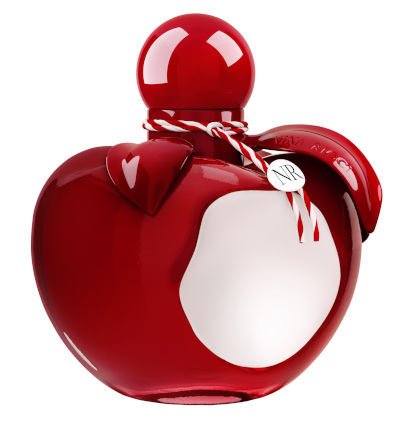 Review
As a floral fruity gourmand fragrance, Nina Rouge is the perfect perfume for those who like to balance the traditionally feminine with a more modern twist. I personally love this scent for informal daytime events and gatherings.
The opening notes of sweet raspberry and sparkling citron make the opening of Nina Rouge juicy and enticing. A heart of crisp gardenia and buttery ginger blossom adds feminity.
Upon dry-down, the sweetness of bourbon vanilla and caramel are delicious enough to make your mouth water. The result is an elegant raspberry caramel delight.
Related Read: 6 Best Nina Ricci Perfumes
Top Notes:
Raspberry, Citron
Mid Notes:
Gardenia, Ginger Blossom
Base Notes:
Caramel, Bourbon Vanilla
Seasons & Longevity
Best worn on spring and autumn days when the air is mild but fresh, this delightful Olivier Cresp creation works for pretty much any occasion.
In fact, if you apply the fragrance to your clothes and hair, you could get as much as 6 hours of wear from a single application. This means it can function as a fabulous day-to-night scent for those on the go!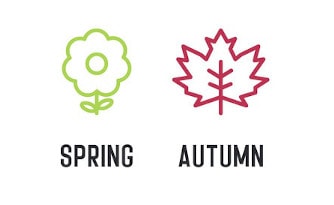 Ingrid's Top Pick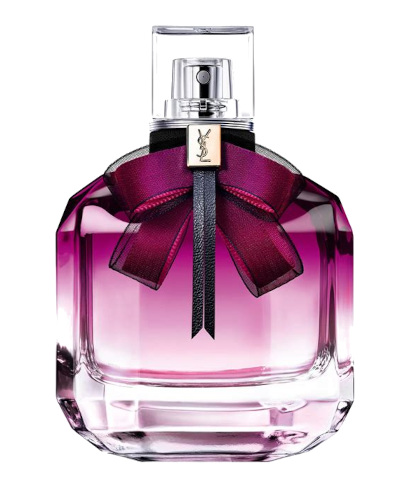 Conclusion
Looking for a Sweet Fix? Remember Raspberry!
As with fashion, the world of fragrance has specific notes that come and go in waves. Raspberry is on the rise right now, as are many berry notes and 'wild' fruit notes; the world is ready to get back into nature after so long in isolation.
So, if you want to swing into spring with a smile on your face and turn heads everywhere you go, consider investing in one of the best raspberry perfumes reviewed here. A little touch of tart sweetness could be just what you need!

Further Reading
Below are some additional articles from Viora London's blog. We write articles on a number of interesting lifestyle topics such as fragrance, beauty, luxury accessories and more.