With fragrances that dare to dazzle as the best Roberto Cavalli perfumes for women blend exotic flowers, tempting fruits and dark woods. Each scent oozes feminine mystique and unapologetic confidence.
Since 1970, Italian-born designer Roberto Cavalli has wowed catwalk runways worldwide with bold self-expressive colour schemes, strikingly exuberant animal prints and quirky leather creations.
From the youthful and carfree Florence Blossom to the dark and incredibly mysterious Deep Desire, there is the perfect Roberto Cavalli perfume for every season, occasion and mood.

Best Roberto Cavalli Perfumes
The best Roberto Cavalli perfumes will bring bold Italian chic to your fragrance collection. These 7 are some of my absolute Cavalli favourites!
1. Roberto Cavalli Paradise Found Eau de Parfum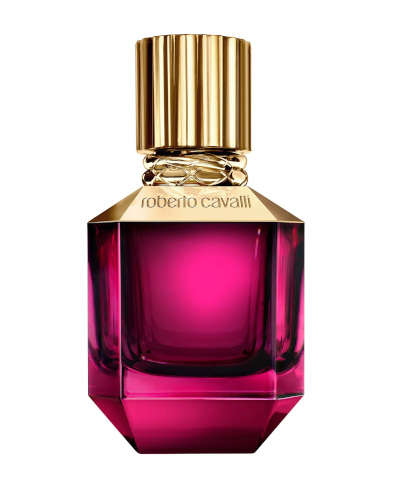 Review
Launched in 2020, Paradise Found is an exotic feminine fragrance with flowers, fruits, and musky notes that are enticing and quite unique.
Palm leaves, pink pepper and neroli give a sweet yet slightly spiced green opening. This mellows beautifully into a tropical heart of jasmine, frangipani and orange blossom. 
As this fragrance dries, patchouli works its magic. Sandalwood and heliotrope never quite come into their own, but they add depth and richness to this sophisticated green/floral scent.
Paradise Found is a beautiful scent for spring, summer and fall. I feel it's pretty versatile, so ideal for both casual and more formal events.
The strong opening fares well in the daytime from spring to autumn and lasts 5+ hours before becoming a skin scent.
Top Notes:
Palm Leaves, Neroli, Pink Pepper Oil
Mid Notes:
Jasmine Absolute, Frangipani, Orange Blossom
Base Notes:
Patchouli Oil, Sandalwood, Heliotrope
Seasons & Longevity

Benefits & Drawbacks
| | |
| --- | --- |
| Pros | Beautiful and versatile scent for any occasion |
| Cons | Not super projecting |
2. Roberto Cavalli Florence Blossom Eau de Parfum
Review
As a floral and fruity fragrance, Florence Blossom is a little lighter and more girlish than many Roberto Cavalli fragrances. This 2019 scent is undoubtedly one of the more youthful on this list.
The fruity opening of bergamot, blackcurrant, and mandarin is light, bright and carefree. Soft rose and fresh orange blossom dominate the heart, mingling nicely with the fruity open.
As this fragrance dries, patchouli, sandalwood, iris, and ambroxan hover in the background. Settles to a pretty floral scent with a kick of orange and powdery/musky edges.
Florence Blossom is a reasonably robust perfume which a complex but mild sillage that will last for three to four hours after application.
This is an ideal spring and summer daytime perfume, just what you need to be wearing on the beach, by the pool and relaxed lunches. Similar to A La Rose by Maison Francis Kurkdjian.
Top Notes:
Bergamot, Blackcurrant, Mandarin
Mid Notes:
Rose, Jasmine, Orange Blossom
Base Notes:
Patchouli, Sandalwood, Iris, Ambroxan
Seasons & Longevity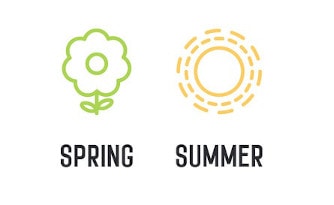 Benefits & Drawbacks
| | |
| --- | --- |
| Pros | A very pretty and youthful warm-weather scent |
| Cons | Does not last as long as some of the others on this list |
3. Roberto Cavalli Nero Assoluto Eau de Parfum
Review
If you're a fan of Dior's Poison collection, you will find Nero Assoluto the kind of scent you will enjoy. I personally love it for evening events which call for a little seductive femininity.
The top note of orchid is really quite strong and sweet, but there is a freshness to it which is added by the citrus notes.
The heart note of vanilla never really comes into its own but acts as a bridge between the floral opening and the dark and mysterious woody notes that dominate this scent.
The rich, sensual, and seductive notes that makeup Nero Assoluto are at their best in autumn and winter. I would say this is an evening only scent.
Performance is good, and you should get around 5+ hours of wear from each application, making it durable and complex.
Top Notes:
Orchid, Citruses
Mid Notes:
Vanilla
Base Notes:
Ebony, Woody Notes
Seasons & Longevity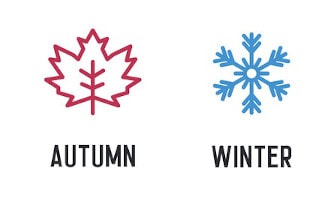 Benefits & Drawbacks
| | |
| --- | --- |
| Pros | Incredibly sensual and seductive |
| Cons | Can only really be worn in the evening |
4. Roberto Cavalli Florence Eau de Parfum
Review
As a modern, chypre-amber perfume, Florence Eau de Parfum has a certain level of musky maturity and elegance to it. A little heavy for some, I feel this is undeniably beautiful. Launched in 2017.
At first, the top notes of orange blossom and grapefruit make the open very fresh and light. Still, the heart notes of hibiscus, blackcurrant, and mandarin bloom very quickly, making it more complex.
The dry-down is where the magic happens. Patchouli dominates, with musk and amber providing the rich, spiced, resinous body that is so addictive.
You will get at least 5 hours of wear from this perfume. I found the projection/sillage a little overwhelming sometimes; however, the benefit of this strength is durability.
This is a sophisticated day-to-night scent for spring, autumn and winter when the weather is chilly. Perfect for really cold evenings – this is a Christmas Market perfume!
Top Notes:
Orange Blossom, Grapefruit
Mid Notes:
Hibiscus Seeds, Blackcurrant, Mandarin
Base Notes:
Musk, Amber, Patchouli
Seasons & Longevity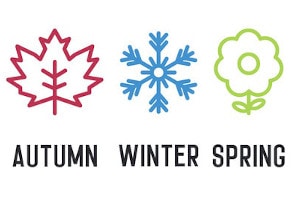 Benefits & Drawbacks
| | |
| --- | --- |
| Pros | Incredibly elegant and mature fragrance |
| Cons | Maybe too much patchouli for some noses, but I love it |
5. Roberto Cavalli Gemma di Paradiso Eau de Parfum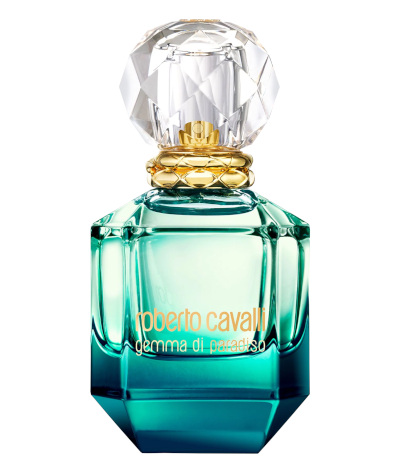 Review
Looking for a light, sparkling fragrance reminiscent of sunny days by the sea? If so, Gemma Di Paradiso could well be the perfume that you have been waiting for – there is a girlish edge to this scent, but do not discount it!
Reminiscent of sunny days by the sea, mandarin orange and pear spill into a carfree floral heart of sweet jasmine. This is where things start to take a turn.
Dry-down unleashes precious woods, sweet vanilla, and warming amber – adding mature and elegant depth to the fragrance. Settles to a woody/vanilla scent with hints of flowers similar to Carolina Herrera Good Girl.
Gemma Di Paradiso is one of the few genuinely versatile perfumes on this list – it fares well in any season, but the nature of the scent is subtly different in hot and cold weather (depending on which notes weather best).
Performance is excellent but not aggravating to the nose. Expect between 4 and 6 hours of wear, depending on the season and weather.
Top Notes:
Mandarin Orange, Pear
Mid Notes:
Jasmine
Base Notes:
Vanilla, Precious Woods, Amber
Seasons & Longevity

Benefits & Drawbacks
| | |
| --- | --- |
| Pros | more-ish woody/vanilla scent that smells expensive |
| Cons | Takes a while to settle down but is beautiful when fully dried |
6. Roberto Cavalli Deep Desire Eau de Parfum
Review
Deep Desire is a rich, sweet, and unbelievably decadent scent that embodies the complex, feminine sensuality that Roberto Cavalli is known for. One of my all-time favourites, launched in 2019.
Juicy mandarin orange is dusted with pink pepper to ensure a spicy/bitter yet fresh and uplifting opening. Rich cacao soon becomes the star note, with orange blossom and jasmine hovering in the background.
Vanilla and almondy/cherry tonka bean bring sweetness. Earthy/musky patchouli has a richness that elevates the blend and adds an elegant maturity to this warm vanilla/chocolate scent.
This sexy, gourmand, cold weather perfume is best worn on winter and autumn nights when the notes will keep you feeling delicious.
Deep Desire should be applied sparingly, however, as it can be quite overpowering. Expect 5+ hours of wear from one application with excellent sillage and projection.
Top Notes:
Mandarin Orange, Pink Pepper
Mid Notes:
Cacao, Orange Blossom, Jasmine Sambac
Base Notes:
Tonka Bean, Vanilla Patchouli
Seasons & Longevity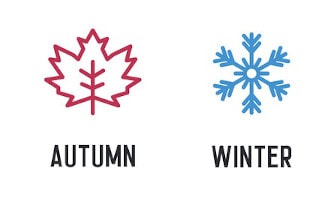 Benefits & Drawbacks
| | |
| --- | --- |
| Pros | Very sexy feminine fragrance |
| Cons | Maybe a little too strong for the first 20 minutes |
7. Roberto Cavalli Paradiso Assoluto Eau de Parfum
Review
The smell of fruit, a cooling sea breeze, and the soothing rustle of palm trees in the wind – Paradiso Absoluto is a tropical wonderland, sparkling spices and rich sweetness.
I found the opening of pink pepper, grapefruit, bergamot, and lemon makes Paradiso Absoluto quite sharp at first. Heart notes of jasmine, red lily, and passion fruit help mellow things nicely.
Vanilla soon coats every note in its rich sweetness. Smooth cashmeran, sandalwood, and patchouli also appear. The result is a sweet and tart perfume with smokey and resinous edges.
While Paradiso Absoluto is fine for almost any season, it performs best on spring, summer and autumn days when the weather is neither too hot nor cold.
Lasts 6+ hours with decent projection and sillage, then stays close to the skin until the next day.
Top Notes:
Wisteria, Pink Pepper, Grapefruit, Bergamot, Lemon
Mid Notes:
Jasmine, Red Lily, Passion Fruit
Base Notes:
Vanilla, Cashmeran, Sandalwood, Patchouli
Seasons & Longevity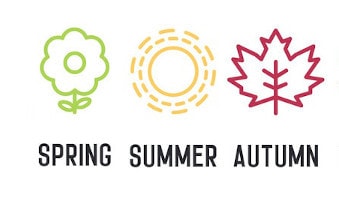 Benefits & Drawbacks
| | |
| --- | --- |
| Pros | Delightful sweet and tart perfume with a touch of smoke |
| Cons | Could not smell the wisteria personally |

Ingrid's Top Pick
Roberto Cavalli Deep Desire Eau de Parfum
Deep Desire Eau de Parfum is my top pick. The intoxicating blend of cacao and vanilla with a touch of musk and a splash of cherry is incredibly elegant.
Conclusion
The Roberto Cavalli brand does not always get the attention and praise they deserve for their unique fragrance collection. Each scent I have carefully selected evokes a feeling of effortless chic and luxury.
Since their first scent was launched in 2002, the brand has produced 53 unique and truly seductive fragrances. Whether you want a daytime perfume for lunches and casual dates or a rich, complex scent for intimate evenings, one of these perfumes is sure to fit the bill perfectly!

Further Reading
Below are some additional articles from Viora London's blog. We write articles on a number of interesting lifestyle topics such as fragrance, beauty, luxury accessories and more.
Ingrid is an avid perfume collector, fragrance writer & reviewer, fragrance Youtuber and Friend member of the British Society of Perfumers who has worked in the fashion industry for over 30 years.