Stéphane Humbert Lucas creates each perfume in his collection with the most delicate precision. He is an artist by profession who can visualise colours and connect them with scents.
His current range boasts 24 perfumes split into the La Collection 777 and La Serpent Collection. SHL's travels to the Middle East captivated his mind, body, and spirit to create something unique.
After my recent visit to the Stéphane Humbert Lucas fragrance counter, five of his more feminine perfumes stood out to me above the rest.

Best Stéphane Humbert Lucas Perfumes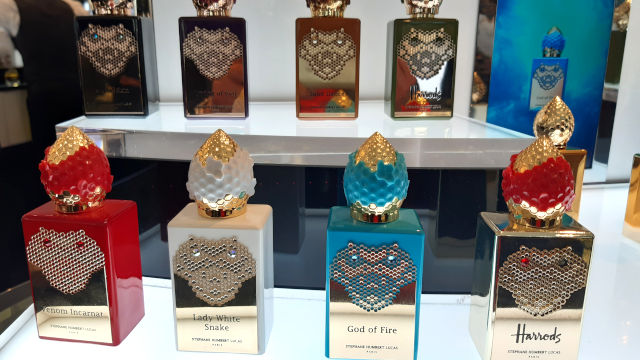 Packed with exotic aromas of the Middle East, I've selected 5 of the best Stéphane Humbert Lucas perfumes for women who love a little mystery.
1. Venom Incarnat Eau de Parfum
Review
If you love strawberries, then Venom Incarnat Eau de Parfum is a fruity delight. Launched in 2022, the daring red bottle invites you to bathe in its berry aromas.
The opening is a fanfare of berries, fruity and sweet, from blackberry and strawberry to wild berries. A hint of caramel brings sweet, seductive smoothness.
A heart of delicious raspberry and Virginia Ceder, combined with cinnamon, takes the initial strawberry down a notch and invites you in for a darker experience.
Russian leather is most prominent in the base, supported by vanilla, tonka bean and earthy patchouli. Settles to a gourmand strawberry scent with rich leather and caramel.
Top Notes:
Blackberry, Strawberry, Wild Strawberry, Caramel
Mid Notes:
Raspberry, Virginia Cedar, Cinnamon
Base Notes:
Tonka Bean, Black Vanilla, Patchouli, Russian Leather
Seasons & Longevity
I would wear this fragrance for any season, as the leather ensures it's not just a sweet summer scent. Ideal for fancy lunches with friends and dinner dates.
Lasting 4+ hours and leaving an arms-length trail as you make your way through the crowd, Venom Incarnat Eau de Parfum will ensure all eyes are on you.

Benefits & Drawbacks
| | |
| --- | --- |
| Pros | A delicious strawberry scent that's elevated by smooth leather |
| Cons | Not super long-lasting, so you will need to overspray |
2. Lady White Snake Eau de Parfum
Review
The tale behind this 2022 scent comes from an ancient Chinese legend of a snake that transforms into a breathtakingly beautiful woman. However, there is one thing she still needs to acquire – human love.
Lady White Snake opens with sensual white florals ranging from orange blossom to honeysuckle and a fruity hint of mandarin orange. A heart of magnolia, tuberose and jasmine adds more feminity.
The base of white leather and amber infused with a white musk never overpowers this white floral tuberose-heavy scent.
Top Notes:
Mandarin, Orange Blossom, Honeysuckle
Mid Notes:
Magnolia, Young Tuberose, Jasmine
Base Notes:
Amber, White leather, White musk
Seasons & Longevity
I recommend this fragrance for daytime wear during spring, summer and early fall. It's an easygoing white floral scent that will put a spring in your step.
Lasting 5+ hours and casting a scent bubble that stretches far enough to leave a trace of your essence behind, Lady White Snake is a decent performer.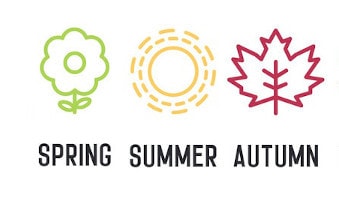 Benefits & Drawbacks
| | |
| --- | --- |
| Pros | A delightful white floral scent with musky edges is excellent for daywear |
| Cons | It may be too powerful at first, but it does soon settle |
3. Panthea Iris Eau de Parfum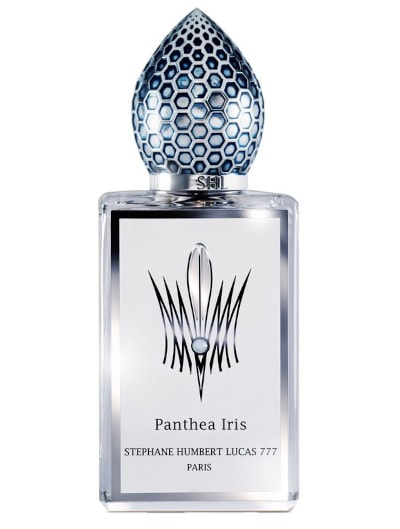 Review
Iris was the messenger of the gods bringing good news, and we all need a little of that! Panthea Iris Eau de Parfum is an alluring powdery fragrance that smells elegant and expensive.
Fruity pink berries, zesty Italian bergamot, and sweet tangerine perfectly match the white tea as the top notes introduce themselves.
The fruitiness suddenly turns wonderfully powdery into a divine iris absolute and violet bomb with hints of jasmine, settling to a base of mainly wood, musk and iris butter.
Top Notes:
Pink Berries, Italian Bergamot, Tangerine, White Tea
Mid Notes:
Iris Absolute, Jasmine, Violet
Base Notes:
White Musk, Tonka Bean, Sandalwood, Patchouli, Iris Butter
Seasons & Longevity
Any season is the perfect time to wear Panthea Iris! However, I prefer it in winter because of the subtle woody and warm base notes.
Performance-wise, you can expect 6+ hours with ample projection and casting an arm's length trail behind you.

Benefits & Drawbacks
| | |
| --- | --- |
| Pros | A wonderfully elegant and powdery scent that oozes class |
| Cons | Maybe a little mature-smelling for some fragrance lovers |
4. Isra & Miraj Eau de Parfum
Review
The 7th anniversary of the 777 range from Stéphane Humbert Lucas promises to bring you back to the origin of his inspiration – the Middle East with its inviting and captivating aromas.
A spicy kick-off in the form of cinnamon and nutmeg with fruity accents of bergamot and tangerine will surely awaken your senses and invite you for a deeper exploration into the Middle Eastern sky.
Suddenly, you are greeted with floral aromas of heliotrope and osmanthus infused with plenty of vanilla. This scent deepens to a spicy and woody base of sandalwood, amber, leather, patchouli, and musk, bound to the end of time by oud.
This fragrance is similar to the iconic Musc Ravageur by Frederic Malle.
Top Notes:
Bergamot, Tangerine, Nutmeg, Ceylan Cinnamon
Mid Notes:
Heliotrope, Osmanthus Absolute, Vanilla
Base Notes:
Mysore Sandalwood, Amber, Patchouli, White Musk, Leather, Natural Oud
Seasons & Longevity
I recommend using Isra & Miraj as a cold weather fragrance for autumn/winter, and it leans more towards late afternoon and evening wear. Smells quite formal, so maybe pop on a dress and heels!
You can be sure to turn heads for the rest of the wintery cold night with a longevity of more than 6 hours and arm's length sillage and projection.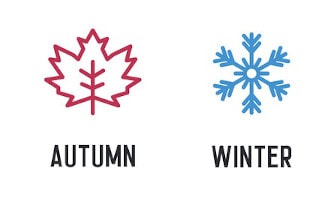 Benefits & Drawbacks
| | |
| --- | --- |
| Pros | Warming cold-weather scent that lets the vanilla and spices do the talking |
| Cons | Possibly too spicy and musky for some |
5. Rose de Petra Eau de Parfum
Review
The inspiration for Rose de Petra Eau de Parfum is the vibrant city of Petra in the south of Jordan, a beautiful spot between the Dead Sea and the Red Sea, a distant place that captured Stéphane's heart.
This scent might sound predictable, but as we know, Stephan Hubert Lucas – nothing is predictable with his creations.
Rose de Petra begins with the floral aromas of rose and the fruity scent of pomegranate and litchi. But then, the wheel turns from predictable to mystical.
Bulgarian rose collides with spicy cardamom to create a rustic rose scent dusted with exotic pepper and cumin seeds. Divine!
Top Notes:
Rose Oxide, Pomegranate, Litchi
Mid Notes:
Bulgarian Rose
Base Notes:
Pepper, Cardamom, Cumin Seeds
Seasons & Longevity
The Rose de Petra is the perfect companion on a windy spring or a day for a lunch or daring sunset cocktail date.
The longevity of this fragrance is around 5+ hours, casting a medium-sized scent bubble that will get you noticed.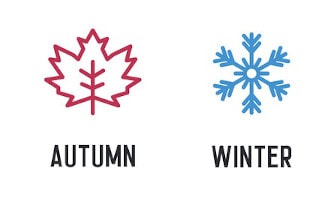 Benefits & Drawbacks
| | |
| --- | --- |
| Pros | A classy rose scent with hidden exotic depths |
| Cons | If you don't love cardamom, this is not for you |

Ingrid's Top Pick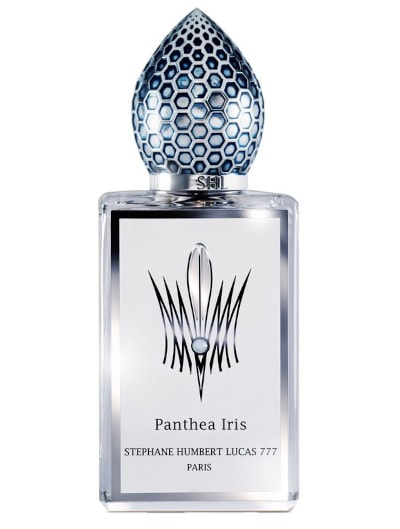 Panthea Iris Eau de Parfum
My top pick is Panthea Iris Eau de Parfum, as I simply love the elegant powdery nature of this romantic perfume.
Wear this scent when you want a retro-chic fragrance with plenty of dazzling wow factor.
Conclusion
Stéphane Hubert Lucas is not your ordinary perfumer, and he takes us on a journey with each new scent to elevate your scent wardrobe. The best Stéphane Hubert Lucas perfumes for women will turn heads and give you a well-deserved confidence boost.

Further Reading
Below are some additional articles from Viora London's blog. We write articles on a number of interesting lifestyle topics such as fragrance, beauty, luxury accessories and more.