I discovered the Kenzo Memori Collection of perfumes quite by chance in the fragrance department at London Heathrow airport (of all places!).
The Kenzo Memori Collection contains seven unisex perfumes and is a tribute to House Kenzo's Japanese roots created by seven French master perfumers.
Each fragrance showcases Kenzo Takada's mantra of how beautiful the world is with the kaleidoscope of traditional delicate aromas.

Best Kenzo Memori Perfumes
With traditional floral, tea and woody aromas, the Kenzo Memori collection of perfumes sees the House Kenzo reflect on their Japanese roots. Here are 7 unisex scents well worth discovering.
1. Ciel Magnolia Eau de Parfum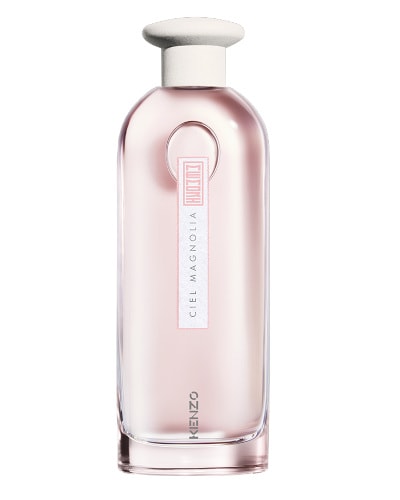 Review
Kenzo state that Ciel Magnolia Eau de Parfum is the starting point of the Kenzo Memori Collection, so let's begin there.
Open the Shoji doors of an aromatic Japanese tea house and be met with a forest of pink petals of musky magnolia as soft as the silk of a kimono, with the contrast of rich deep wood-coloured bark.
This new perfume was the inspiration Master perfumer Quentin Bisch sought when creating Ciel Magnolia for the Memori collection for House Kenzo in 2022.
An opening of creamy, zesty magnolia is fresh and inviting as the middle notes of musky aromas offer a sensual and exotic sensation. In contrast, the base notes dry to the warming, rich, woody trail of sandalwood.
Similar to Loewe Aura Pink Magnolia that I recently reviewed.
Top Notes:
Magnolia
Mid Notes:
Musk
Base Notes:
Sandalwood
Seasons & Longevity
Ciel Magnolia has an intimate to moderate projection and sillage with a longevity of 4+ hours. One drawback is that it is not a super performer but still a beautiful scent leaning to the feminine side.
As for them to wear, I would suggest that this fragrance suits casual daywear and is also great for the office during spring and summer's warmer months.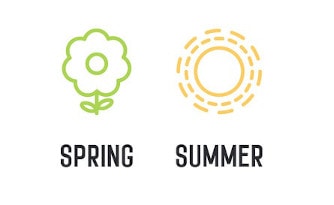 2. Cèdre Secret Eau de Parfum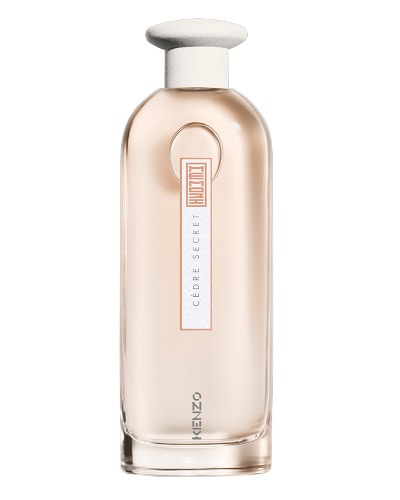 Review
Continuing through the Tea house where Kenzo grew up, Cèdre Secret Eau de Parfum was created by perfumer Nelly Hachem Ruiz taking her inspiration from the traditional Japanese chestnut cake.
Cèdre secret is a sweet woody fragrance with opening notes of comforting orange blossom and a heart opening to deep, sensual woody notes of piney cedar.
As the scent dries, it becomes more masculine, with warming, rich base notes of tonka bean bringing comforting aromas of sweet almond tobacco.
Top Notes:
Orange Blossom
Mid Notes:
Cedar
Base Notes:
Tonka Bean
Seasons & Longevity
Its deep, rich, comforting scent is suited for cooler months such as spring, fall, and winter, where its aroma is moderate to long-lasting at 5+ hours with close projection.
This fragrance is perfect for daily occasions and brings discreet warmth to a night out.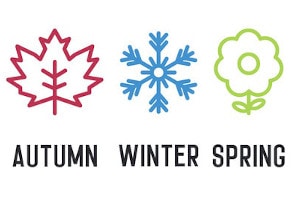 3. Rêve Lotus Eau de Parfum
Review
Rêve Lotus Eau de Parfum is another fragrant from Quentin Bisch inspired by the joyful walks around the pond with reflections of clouds and carpets of delicate Japanese lotus flowers.
This is more of a feminine scent; top notes of floral and aquatic aromas are fresh and creamy with delicate sweet traits. The heart is sensual, with sweet powdery and woody nuances mixed with warming hints of musk.
Once dry, the woody, warm and deep notes of oriental sandalwood mixed with the calming notes of amber add depth. Settles to a powdery floral scent with musky edges.
Top Notes:
Lotus
Mid Notes:
White Musk, Mimosa
Base Notes:
Sandalwood, Ambroxan
Seasons & Longevity
This is a versatile fragrance that is perfect throughout the year. I would happily wear this during any season, but you need to overspray in winter.
Performance doesn't overwhelm but does create a lovely scent bubble providing moderate longevity of 4+ hours.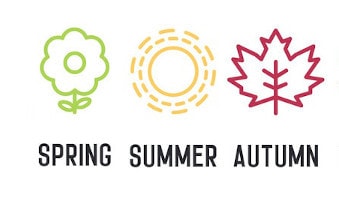 4. Nuit Tatami Eau de Parfum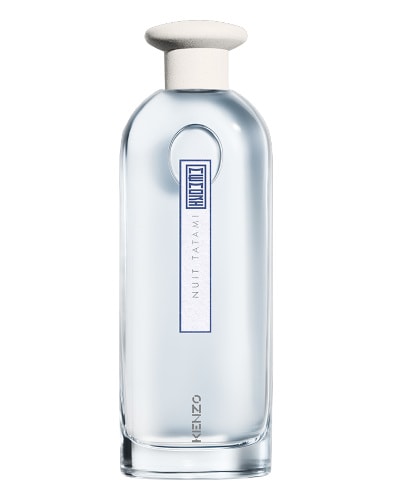 Review
Nuit Tatami Eau de Parfum brings comforting aromas of tatami mats inspired Karin Dubreuil Sereni to create a well-balanced unisex scent for everyone to enjoy.
The top notes of green grassy rice mix effortlessly with mid notes of pink pepper that offer a sweet pink floral aroma that is comforting and warm. The base notes of vanilla and ambrette provide a sensual, warm and cosy sensation.
Also, consider White Tea by Elizabeth Arden, as it's quite similar.
Top Notes:
Rice
Mid Notes:
Pink Pepper
Base Notes:
Vanilla, Ambrette
Seasons & Longevity
This is a delightful fragrance to use in cooler climates of spring and fall that wears well during the day and adds sensuality and reassurance for nighttime wear.
This intimate fragrance creates a discreet scent bubble for close contact with moderate longevity of 4+ hours, hovering just about the skin.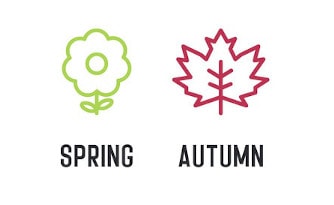 5. Poudre Matcha Eau de Parfum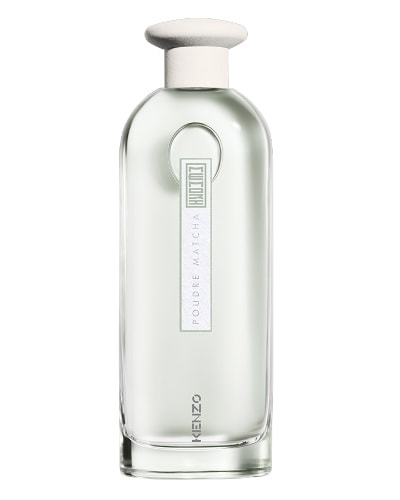 Review
Poudre Matcha Eau de Parfum is a unisex creation from Jean-Christophe Hérault that comes from his passion for warm toasted aromas, so naturally, to pay tribute to the Japanese tea ceremony.
Opening notes of herbal aromas, including mate, pave the way to subtle lemony aromas of rose's fresh, romantic powdery floral heart, with an invitingly sensual allure to a deep price base note of musky vanilla.
Top Notes:
Matcha Tea
Mid Notes:
Rose
Base Notes:
Vanilla
Seasons & Longevity
The balance between fresh, velvety roses and musky vanilla green tea is perfect for spring and summer. Leans more towards daytime wear and is also office safe.
The main drawback is that it is not long-lasting; Poudre Matcha Eau de Parfum offers moderate longevity of 3-4 hours with intimate sillage.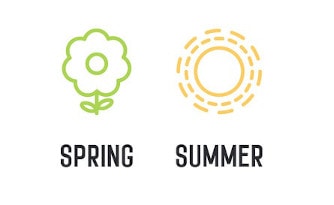 6. Coeur Azuki Eau de Parfum
Review
Coeur Azuki Eau de Parfum is a fruity floral fragrance with the gourmand aromas of sweet Azuki beans used in Japanese cakes. Perfumer Delphine Lebau has created a delicious feminine tea time sweet treat scent.
Gourmand aromas and sweet candy offer a sweet fragrance that opens to a fruity heart note blending with pleasing aromas of black currant before drying into the base note of a sensual deep green spice note reminiscent of rice and vanilla.
Top Notes:
Candy Sweets
Mid Notes:
Blackcurrant
Base Notes:
Vanilla, Rice
Seasons & Longevity
This sweet floral, but pleasing fragrance accompanies spring and summer weather,
This is one of the better performers in the collection, lasting 5+ hours with a noticeable sillage trail and scent bubble, which is a benefit.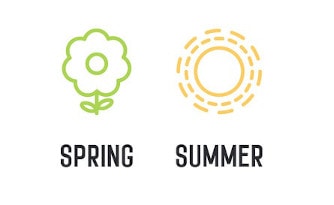 7. Soleil Thé Eau de Parfum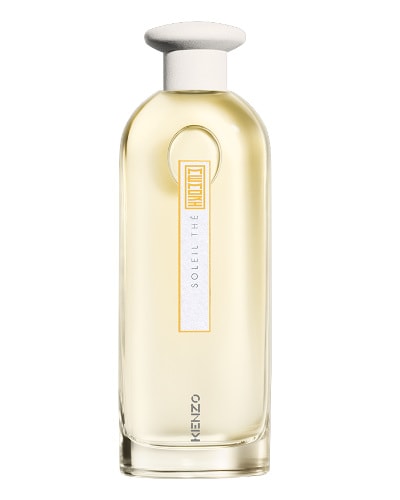 Review
Soleil Thé Eau de Parfum was created by perfumer Jérôme Di Marino and sets the scene of flower buds opening in front of you as they touch the simmering waters of tea, depicting the birth of Soleil Thé.
The herbal opening notes of energizing ginseng give a stimulating aroma of green and wood scents as the floral heart is infused with powdery iris notes sending sensations of purity.
Upon dry-down, base notes form into a deep musk base with a feeling of warm sensual notes. Settles to a powdery unisex scent with hints of florals and green notes.
Try Prada Infusion d'Iris if you want a stronger, similar scent.
Top Notes:
Tea, Ginseng
Mid Notes:
Iris
Base Notes:
White Musk
Seasons & Longevity
A powdery floral aroma that is delicate enough with strong undercurrents for any season (which is a benefit) and is a flexible fragrance to use during the day or evenings.
Soleil Thé Eau de Parfum provides average longevity of 4+ hours with intimate projection that's ideal for when you are up close and personal.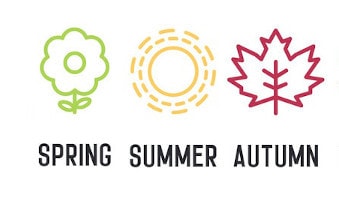 Ingrid's Top Pick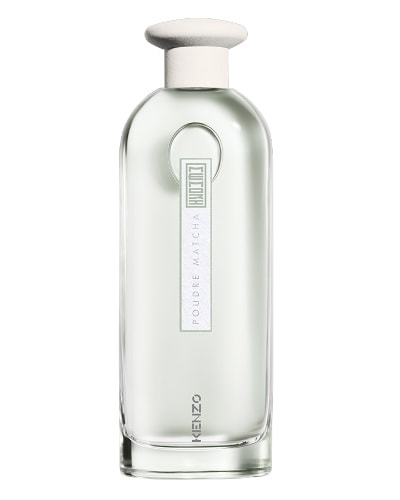 Poudre Matcha Eau de Parfum
My top pick for the best Kenzo Memori perfume is Poudre Matcha Eau de Parfum because it's the right balance of sweetness and musky warmth.
It is not very long-lasting (you will be to over-apply), but it lifts your mood and feels fantastic on. Suitable for both men and women, in my opinion.
Conclusion
Kenzo Memori collection is a unisex range of Eau de Parfum scents paying homage to the Japanese roots of the fragrance with inspiration taken from the founder Kenzo Takada's happy childhood memories and the time he spent at the aromatic tea house.
I feel that the Kenzo Memori collection is more about the fragrance experience and lifting your spirits rather than each scent being your average day-to-day fragrance.
None of these exceptional fragrances is long-lasting or projects like a homing beacon; that's not the point. What they do achieve is a lift in your overall mood with their delicate aromas. Well done, Kenzo Parfums, for pushing the boundary.

Further Reading
Below are some additional articles from Viora London's blog. We write articles on a number of interesting lifestyle topics such as fragrance, beauty, luxury accessories and more.
Ingrid is an avid perfume collector, fragrance writer & reviewer, fragrance Youtuber and Friend member of the British Society of Perfumers who has worked in the fashion industry for over 30 years.