Starting as a small boutique perfumery in Paris, Nuxe formulates quality skin care products and perfumes by linking the power of nature with science.
Founder Aliza Jabes is a skilled cosmetologist who follows her intuition to create a line of Nuxe skincare and Nuxe perfumes to make women feel bold, sexy, and empowered.
For me, one of the standout things about Nuxe perfumes is their low price point; you can get a designer-smelling scent without spending a fortune.

Best Nuxe Perfumes
Nuxe has several perfumes and mists in its portfolio, but these are four customer favourites that have their own unique scent profile and vibe.
1. Prodigieux Le Parfum Eau de Parfum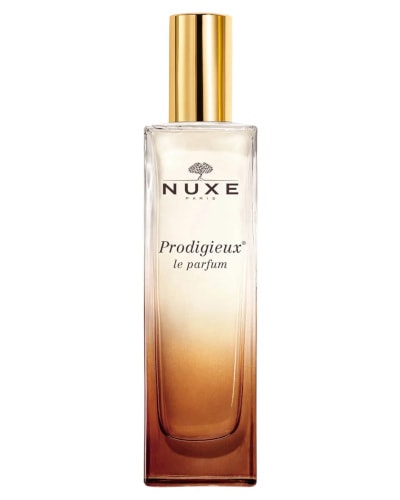 Review
Prodigieux Le Parfum is floral yet fruity that is subtle and feminine. Picture a bright, breezy summer day, and you'll have the vibe just right.
Orange blossom creates a light and creamy first wave, bolstered by a white-floral heart of magnolia. Delicious vanilla in the base has a slight coconut aroma.
Top Notes:
Orange Blossom
Mid Notes:
Magnolia
Base Notes:
Vanilla
Seasons & Longevity
I'd suggest that this white floral scent will be at its best in the heat of summer due to its coconut note.
One drawback is performance, as it only lasts 3+ hours with moderate sillage.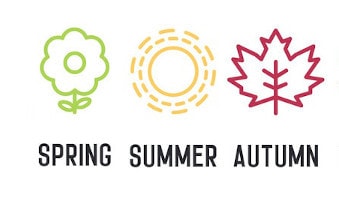 2. Prodigieux Floral Le Parfum Eau de Parfum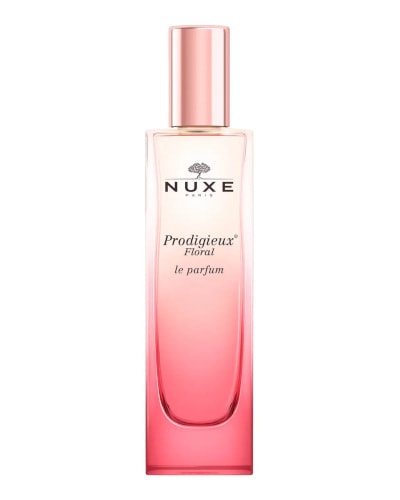 Review
Bright, zesty, and effervescent Prodigieux Floral le Parfum is the ideal antidote for the stresses of a long, hard day!
A sharp grapefruit opening is soothed by a heart of creamy and lemony magnolia. I enjoyed the surprisingly elegant musk that underpins the whole blend.
Top Notes:
Grapefruit
Mid Notes:
Magnolia
Base Notes:
Musk
Seasons & Longevity
Best worn in spring and summer, Prodigieux Floral le Parfum is one of my favourites of the collection for casual, day-to-day wear.
The overall scent will give you around 4+ hours of wear, creating a medium-sized scent bubble.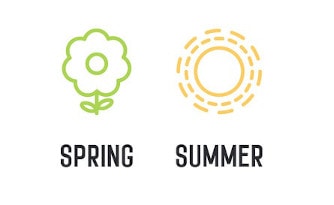 3. Prodigieux Néroli Le Parfum Eau de Parfum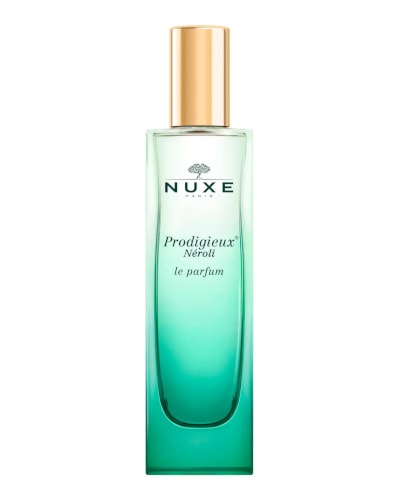 Review
Want to feel bold and sexy? Prodigieux Neroli le Parfum is aromatic and citrusy with a rich base. Imagine a candle-lit dinner, sat on a veranda by the coast.
Bergamot, verbena, and petitgrain come together to create a warm and zesty first wave, lifted by a heart of lavender and orange blossom. Musk underpins the whole scent.
Top Notes:
Petitgrain, Bergamot, Verbena
Mid Notes:
Lavender, Orange Blossom
Base Notes:
Musk
Seasons & Longevity
This is a versatile daytime scent, so I will place this in the spring, summer and fall categories.
You can expect 4+ hours of wear from this fragrance with moderate sillage and projection.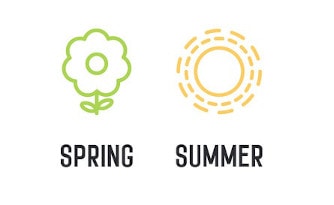 4. Prodigieux Absolu de Parfum Eau de Parfum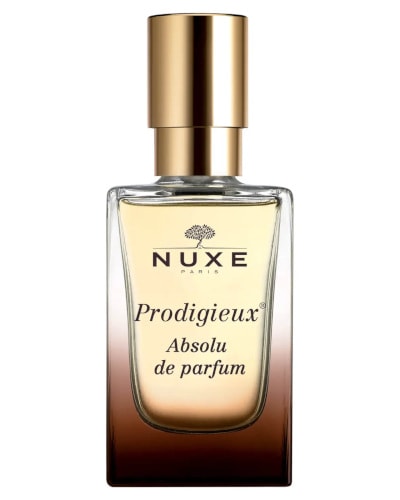 Review
Sometimes, the simplest scents are the most evocative. Prodigieux Absolu de Parfum is sexy, inviting, and mature, reminding me of an seductive boudoir.
Sweet and fresh Tiare flower blends perfectly with the almondy richness of tonka bean. Seductive vanilla forms the base, creating a dark, rich, sensual scent.
Top Notes:
Tiare Flower
Mid Notes:
Tonka Bean
Base Notes:
Vanilla
Seasons & Longevity
This is the only true all-weather scent on this list, but I would personally wear this during autumn and winter evenings.


Sheree's Top Pick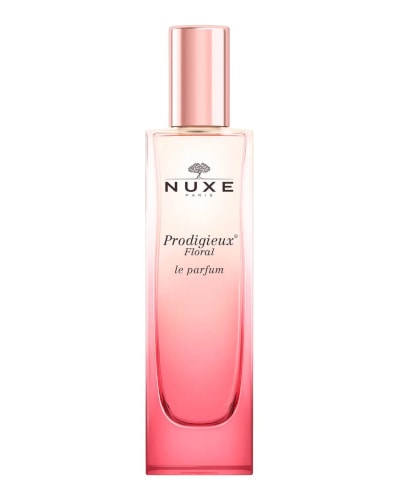 Conclusion
If you enjoy classic scents that walk the line between traditional and modern with grace, Nuxe is a perfume brand that's worth a closer look.
The best Nuxe perfumes smell elegantly feminine and offer great value for money. You can even mix some of their fragrances to make a scent that is unique to you!

Further Reading
Below are some additional articles from Viora London's blog. We write articles on a number of interesting lifestyle topics such as fragrance, beauty, luxury accessories and more.