Luxury perfume house Amouage has created some of the most indulgent fragrances on the planet. The best Amouage perfumes for women fuse rare flowers with exotic spices and musks to ensure a guilty pleasure like no other.
The brand was founded in the Sultanate of Oman back in 1983 and has single-handedly redefined the Arabian art of perfumery. Each Amouage fragrance oozes feminine confidence, class, and refinement; A must for the woman who dares to be different.

Best Amouage Perfumes For Women
The best Amouage perfumes for women showcase the mystery and majesty of Arabian perfumery at its very best. Here are 10 stunning Amouage fragrances to fall in love with.
1. Amouage Ciel Woman Eau de Parfum
Review
Lying by a small pond with lilies afloat, looking up, you see the clear blue sky stretching endlessly; cue Amouage Ciel Woman Eau de Parfum.
This fragrance opens with fresh green notes of violet leaves and cyclamen, with sweet gardenia adding a floral layer. I love how the scent develops into a richer white floral in the middle, where water lily, jasmine, rose, and peach blossom blend in perfect harmony.
Frankincense and woody accords in the base provide a sensual oriental undertone. This mainly floral scent finally mingles with amber and musk for a warm and cosy dry down.
Top Notes:
Gardenia, Cyclamen, Violet Leaves
Mid Notes:
Peach, Waterlily, Rose, Jasmine
Base Notes:
Amber, Musk, Cedarwood, Sandalwood, Frankincense
Seasons & Longevity
Ciel Woman Eau de Parfum lasts 8+ hours with moderate projection. Its fresh vibe makes it a perfect warm-weather spring/summer scent.
Spritz this easy, inoffensive signature-worthy fragrance on your pulse points, and you are ready for work, rest or play.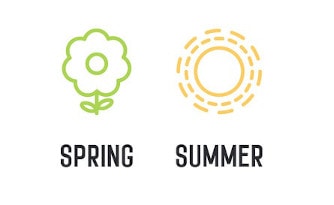 Benefits & Drawbacks
| | |
| --- | --- |
| Pros | Very feminine & delicate freshwater scent |
| Cons | On a pricey side |
2. Amouage Love Mimosa Eau de Parfum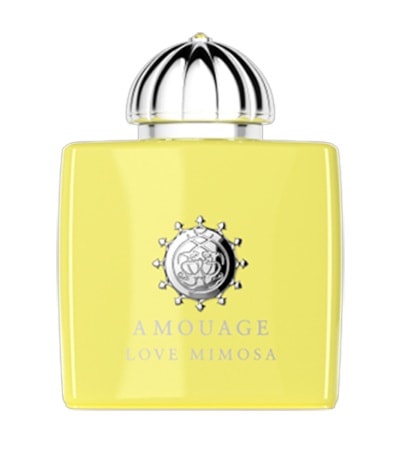 Review
Love Mimosa Eau de Parfum is a love letter to the feel-good aroma of the mimosa flower. This polished mimosa composition is fresh, floral and easy to wear.
Green and fresh to start, aquatic notes blend with violet leaf to invigorate the senses. Creamy orris transitions the fragrance to a smooth floral heart, where mimosa blossoms to its full potential, supported by the intense sweetness of paradisone and juicy pear.
At the base, ylang-ylang adds richness to the floral palette. At the same time, the delightful note of heliotrope keeps it from becoming cloying. Finally, ambroxan warms the bouquet, settling it in a pleasingly sweet, aquatic mimosa drydown.
Top Notes:
Violet Leaves, Cascalone, Orris
Mid Notes:
Mimosa, Pear, Paradisone
Base Notes:
Ylang Ylang, Ambrox, Heliotrope
Seasons & Longevity
With unbeatable longevity, you can enjoy the fragrance from sun-up to sun-down, even with a light spray. Excellent sillage brings you compliments and wraps you in its yellow floral embrace.
Love Mimosa Eau de Parfum is a spring-summer scent that you can spritz for any occasion — dressing up or down, indoors or outdoors, working or vacationing.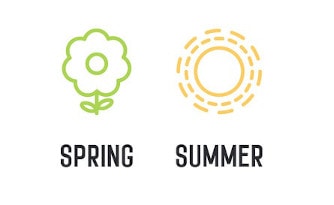 Benefits & Drawbacks
| | |
| --- | --- |
| Pros | Light, summery scent with great longevity |
| Cons | Sillage is not as strong |
3. Amouage Sunshine Woman Eau de Parfum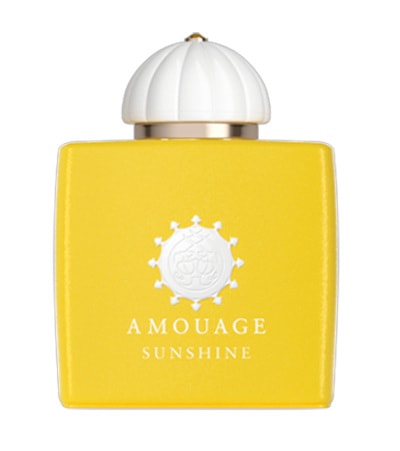 Review
Sunshine Woman Eau de Parfum is a bright and complex fruity floral scent. It has such a universal appeal that it is one of the best Amouage perfumes for women of all ages.
The crisp, zesty opening introduces the tarty blackcurrant, nutty almond and sweet, herbally davana, like the morning sunshine awakening the senses.
Osmanthus ties the fruity top with a mouthwatering fuzzy note. Exotic jasmine and magnolia flowers turn the heart into a sweet and aromatic floral bouquet blended with creamy vanilla.
In the base, the fragrance is injected by the spicy aroma of tobacco and juniper, with the earthy woodiness of patchouli and papyrus balancing the scent.
The drydown is a sweet and lustrous osmanthus/vanilla/almond scent, lingering lightly spiced floral notes. Also, consider Vilhelm Chicago High Eau de Parfum.
Top Notes:
Blackcurrant Liquor, Almond, Davana
Mid Notes:
Osmanthus Absolute, Jasmine, Vanilla, Magnolia
Base Notes:
Cade, Patchouli, Blond Tobacco, Papyrus
Seasons & Longevity
A couple of sprays will last you all day (and possibly night), projecting strongly for a good 7+ hours.
Slight adjustments in the applications will make Sunshine your all-weather perfume, pairing perfectly with a sundress for a stroll or a cocktail gown for that night out.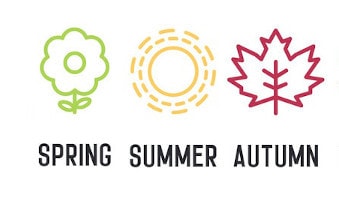 Benefits & Drawbacks
| | |
| --- | --- |
| Pros | Complex, aromatic, nutty scent |
| Cons | Sharp herbal opening |
4. Amouage Love Tuberose Eau de Parfum
Review
Calling all tuberose lovers, Love Tuberose Eau de Parfum is undoubtedly the best tuberose soliflore from Amouage. Whether you want to explore this flower or crave another tuberose fragrance, this 2018 release is excellent.
The initial spritz takes you to a sweet tuberose wonderland with gardenia and jasmine congregating on either side. The white florals morph into an airy, sweet gourmand scent with vanilla and chantilly cream blending in the heart.
Who would have thought this fragrance could be so edibly tempting! Its woody base sprinkles powdery goodness of warm earthiness, which finally dries down to a delightful creaminess of vanilla tuberose.
Top Notes:
Tuberose, Gardenia, Jasmine
Mid Notes:
Chantilly Cream, Vanilla
Base Notes:
Cedarwood, Sandalwood
Seasons & Longevity
The perfume has impressive longevity and lasts all day long from the initial spray. Its spectacular sillage and projection will have you making perfume conversations with friends and strangers alike.
Love Tuberose Eau de Parfum is your ideal chilly weather fragrance. This full-on gourmand tuberose bomb can be your icing-on-the-cake accessory for any dress-to-impress event.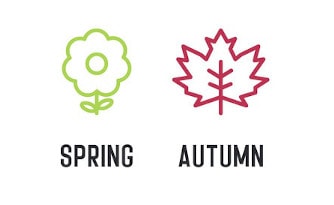 Benefits & Drawbacks
| | |
| --- | --- |
| Pros | Gorgeous white floral, any occasion scent |
| Cons | Very strong tuberose note |
5. Amouage Lilac Love eau de Parfum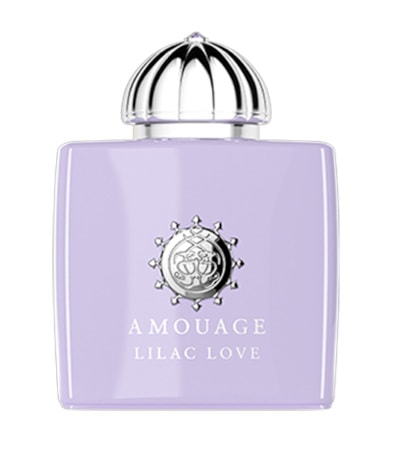 Review
A romantic floral monument from "The Secret Garden" collection, Lilac Love Eau de Parfum, is packed with authentic lilac through and through.
Right from the opening, you get a lilac hit infused with the floral sweetness from peony, gardenia and a hint of heliotrope. The strong blast of lilac aroma slowly takes a gourmand turn, transforming into an addictive creamy powdery blend of cocoa, tonka beans and orris.
The orris tethers to the vanilla from the base, getting lightly sweetened, while patchouli and sandalwood inject with earthy, balsamic warmth. The serene drydown is a chocolate lilac spread with vanilla/tonka spice and the whiffs of wood lingering in the air.
Also, you may want to consider Gucci Guilty Pour Femme Eau de Parfum.
Top Notes:
Lilac Accord, Heliotrope, Peony, Gardenia
Mid Notes:
Orris, Cocoa Bean, Tonka Bean
Base Notes:
Sandalwood, Patchouli, Vanilla
Seasons & Longevity
Like most Amouage perfumes, Lilac Love Eau de Parfum features great 7+ hour longevity and decent sillage.
This sweet gourmand elixir is suitable for any season. However, a little heat will definitely bring out its best. This is a safe everyday scent that you can wear to work or with your casuals for any outdoor event.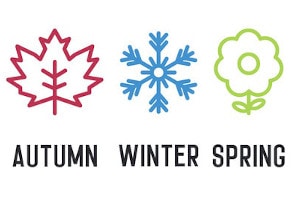 Benefits & Drawbacks
| | |
| --- | --- |
| Pros | A pleasant sweet powder mixed with florals |
| Cons | Some might find it too strong in the opening |
6. Amouage Dia Woman Eau de Parfum
Review
If femininity were a perfume, it would smell like Dia Woman Eau de Parfum. Pure and sophisticated, complex, yet radiating confidence, this floriental wonder remains the most coveted Amouage fragrance since its launch almost two decades ago.
A dramatic aldehyde opening grips you immediately as it blends figgy sweetness with citrusy green, spicy scents. The explosive opening settles down as the intricate middle notes take over.
Here, aromatic peony enhances the delightful abundance of fruit tree blossoms, while rose oil lends its rich, velvety oriental cloak. Orris root, softly breathing in freshness, peppers the bouquet with tenacious spice.
This exquisite heart blossoms and blooms on a woody-musky base with the incense and vanilla slowly wafting through. Finally, it settles to the most luxurious, heavenly drydown of ozonic florals with woody undertones.
Top Notes:
Fig, Cyclamen, Bergamot, Tarragon, Sage, Violet Leaves
Mid Notes:
Bush Peach Blossom, Rose Oil, Orange Flower, Peony, Orris
Base Notes:
White Musk, Frankincense, Vanilla, Heliotrope, Cedarwood, Sandalwood, Gaiac Wood
Seasons & Longevity
Dia Woman Eau de Parfum has impressive all-day longevity with remarkable sillage, stretching about 2 feet, allows you to bask in its perfume glory.
Feelings rather than seasons define when to wear this floral luxury. Rest assured for this beauty to transform any occasion into a special and most memorable moment.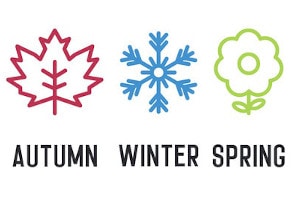 Benefits & Drawbacks
| | |
| --- | --- |
| Pros | Alluring & elegant |
| Cons | Slightly soapy opening |
7. Amouage Blossom Love Eau de Parfum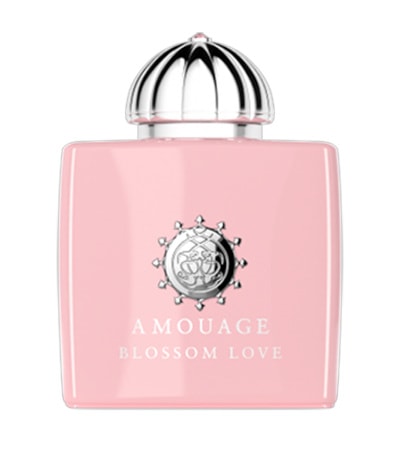 Review
Blossom Love Eau de Parfum is filled with rare blossoms plucked from a secret garden for you to love, relish and cherish.
The scent starts with a powerful shower of bergamot and cherry blossom, dipped in an aromatic boozy rose. Soon, this enticing blossom morphs to a creamy warmth of amaretto and vanilla accords. Tropical ylang-ylang brightens the middle and keeps it floral.
This addictive heart stays strong, and the blossoms get powdery tonka dusting with a touch of suede and amber at the base. The dry down is pleasantly boozy cherry vanilla with hints of leather.
Top Notes:
Cherry Blossom Nectar, Rose Liquor
Mid Notes:
Ylang Ylang, Amaretto Accord, Vanilla
Base Notes:
Tonka Bean, Sandalwood, Cashmeran
Seasons & Longevity
The perfume is very long-lasting, staying with you for at least 8+ hours. Although the sillage is strong initially, it softens and stays closer to the skin after a few hours.
Make no mistake, Blossom Love Eau de Parfum is a bold and feisty floral scent. It is a perfect accessory to strut around in 'whatever the weather'.

Benefits & Drawbacks
| | |
| --- | --- |
| Pros | A romantic fruity/floral scent |
| Cons | Not for a for blind buy |
8. Amouage Lyric Woman Eau de Parfum
Review
Rose inspired Lyric Eau de Parfum is a scent that will bring out the poet in you. Needless to say, it is a grand symphony of choicest notes creating a fragrance that is simply timeless and eternal.
The opening is fresh and sparkling citrus dipped in a warm spice of ginger, cardamom and cinnamon. This pleasant concoction sets up for the lustrous rose-rich heart as it rests on a floral bed of exotic ylang-ylang, geranium and jasmine.
Orris breathes in some powdery aroma, where else angelica injects with a peppery, herbal spice.
The lavish base laden with earthy woody incense notes gets a tonka bean addition, like an afterthought, which is a pleasant surprise. The rose, accompanying patchouli and musk, asserts its prominence in the spectacular drydown.
This fragrance reminds me of Frederic Malle Portrait of a Lady Eau de Parfum.
Top Notes:
Bergamot, Spicy Cardamom, Cinnamon, Ginger
Mid Notes:
Rose, Angelica, Jasmine, Ylang-ylang, Geranium, Orris
Base Notes:
Oakmoss, Musk, Wood, Patchouli, Vetiver, Sandalwood, Vanilla, Tonka Bean, Frankincense
Seasons & Longevity
Lyric Eau de Parfum has massive longevity lasting a good 8-10 hours on the skin and much longer on clothes. It has a moderate projection and sillage but be prepared for compliments.
Intricate and enticing, this is a great autumn/winter scent. You can wear Lyric Eau de Parfum for dressier events or when you want to enjoy indoors sitting by the fire listening to some classics.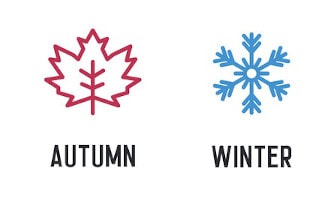 Benefits & Drawbacks
| | |
| --- | --- |
| Pros | Perfectly blended spicy rose scent – a true classic |
| Cons | Not a young women scent! |
9. Amouage Journey Woman Eau de Parfum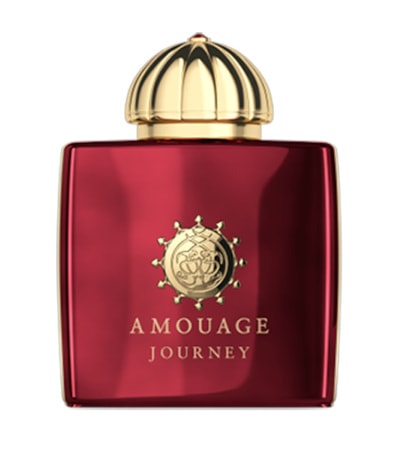 Review
Journey Woman Eau de Parfum takes you on an exhilarating expedition tinged with oriental mystery and charm. This is a splendid illustration of how Amouage alters a plain fruity floral fragrance into a stellar sweet-spicy sensation.
Right from the opening, top notes tease you and lure you in with a touch of fruity nuttiness fused with smooth cardamom spice and jasmine tea note that leans oriental.
The journey moves eastward with honey glazed jasmine sambac. Mimosa and cedarwood provide the heart with a little air and powdery freshness.
Tobacco, saffron, and cypriol help the fragrance retain its oriental charm. You reach your divine destination in the drydown of pleasant vanilla and clean musk with sweet-spicy undertones.
Top Notes:
Apricot, Jasmine Tea, Osmanthus, Nutmeg, Cardamom
Mid Notes:
Jasmine, Sambac, Mimosa, Honey, Cedarwood
Base Notes:
Pipe Tobacco, Saffron, Vanilla, Cypriol, Musk
Seasons & Longevity
The longevity of this splendid spicy-sweet scent is superb, lasting all day with just 1-2 spritz with enough sillage to get you noticed without being intrusive.
Journey Woman Eau de Parfum is a perfect temperate climate perfume that doesn't need an occasion to wear. You can wear this flexible fragrance to work or play, indoors or outdoors, day or night, anytime, anywhere.

Benefits & Drawbacks
| | |
| --- | --- |
| Pros | Full of energy & life, smells expensive |
| Cons | Honey can feel slightly overwhelming |
10. Amouage Honour Woman Eau de Parfum
Review
Inspired by the tragic story of Madame Butterfly, Honour Woman Eau de Parfum honours her unrequited love with this exquisite and complex white floral perfume.
A magnificent opening of fresh and spicy green pepper, rhubarb leaves, and coriander notes is the calm before a floral onslaught.
Soon, you enter into a while floral wonderland, and you inhale the natural beauty from tuberose, gardenia, jasmine, lily-of-the-valley and carnation blended to perfection.
The frankincense and opoponax base give the white florals an ethereal edge to enhance the heart even more. Finally, the vetiver and leather-bound by amber bring the scent to its heavenly drydown with green and floral remnants.
You may want to check out my review of Roja Scandal Pour Femme Eau de Parfum as it's quite similar.
Top Notes:
Pepper, Rhubarb Leaves, Coriander
Mid Notes:
Jasmine, Tuberose, Gardenia, Lily of the Valley, Carnation
Base Notes:
Vetiver, Frankincense, Amber, Opoponax, Leather
Seasons & Longevity
The perfume has an impressive lasting power of 10 hours and beyond with just a few sprays in the morning. Its spectacular projection will bring you compliments for the first few hours, after which it will settle close to your skin for your exclusive pleasure.
Honour Woman Eau de Parfum performs best in warmer temperatures, blossoming to its full potential in the heat. An idyllic bridal fragrance, you can also wear this to exclusive events where you want to be noticed and remembered.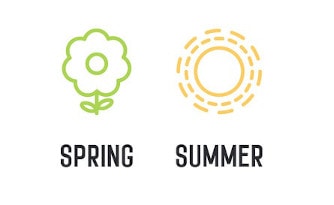 Benefits & Drawbacks
| | |
| --- | --- |
| Pros | An elegant scent for any occasion |
| Cons | Opening is a little bit strong, but soon settles |

Conclusion
In 1983 the Sultanate of Oman established Amouage as 'The Gift of Kings' to preserve the perfume-making magic alchemy exclusive to the Arabic region (source). The luxury perfume Maison has since introduced fragrances that reflect both its oriental heritage and modern-day olfactory savoir-faire.
Amouage is now a global brand catering to perfume aficionados seeking a signature scent that doesn't just smell good but becomes an embodiment of their "self", telling a tale that their heart and soul wish to express. Don't forget to check out my article on 10 Unique Amouage Fragrances For Men.

Further Reading
Below are some additional articles from Viora London's blog. We write articles on a number of interesting lifestyle topics such as fragrance, beauty, luxury accessories and more.
Ingrid is an avid perfume collector, fragrance writer & reviewer, fragrance Youtuber and Friend member of the British Society of Perfumers who has worked in the fashion industry for over 30 years.