When it comes to fruity fragrances, there's nothing quite like rhubarb. The best rhubarb perfumes for women combine this sweet, sour, and slightly green fruit with feminine florals, musks, and even vanilla.
Rhubarb perfumes manage to be simultaneously fruity, green, sweet and sour, with a touch of underlying spice. If rhubarb sounds right up your street, read on!

Best Rhubarb Perfumes For Women
I've curated a list of the best rhubarb perfumes that are undeniably fruity and feminine without being sickly-sweet. Here are my top picks.
1. Parfums de Marly Delina Eau de Parfum
Review
Parfums de Marly Delina is a heavenly floral fragrance with a greenish tart rhubarb edge. Launched in 2017, this perfume was crafted by perfumer Quentin Bisch for Parfums de Marly.
Opening of sweet litchi, green/tart rhubarb, and bergamot is dusted with nutmeg. A bouquet of Turkish rose, peony, and Lilly of the valley merges with vanilla in the heart.
On dry down, the base notes of Delina are smooth cashmeran, exotic musk, and grassy/woody vetiver. Settles to a floral scent with rhubarb injecting crisp freshness.
Delina comes in a beautiful, traditional-looking and feminine fragrance bottle. It's light pink with tassel ties and an engraved silver lid. It's perfect if you love perfumes that look feminine and vintage.
Top Notes:
Litchi, Rhubarb, Bergamot, Nutmeg
Mid Notes:
Turkish Rose, Peony, Lily of the valley, vanilla
Base Notes:
Cashmeran, Musk, Vetiver
Seasons & Longevity
This fragrance is long-lasting at 6+ hours with a strong sillage, so an excellent choice for situations when you need a scent that lasts.
Thanks to its floral and fruity tones, it is a great daily fragrance and works best in the warmer months of spring and summer.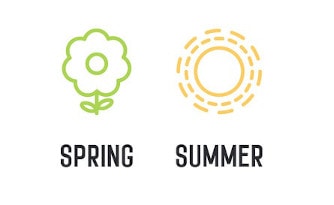 Benefits & Drawbacks
| | |
| --- | --- |
| Pros | Beautiful rose and rhubarb combo |
| Cons | Slightly sour at first but soon passes |
2. Marc Jacobs Perfect Eau de Parfum
Review
Marc Jacobs Perfect is a youthful, fruity floral fragrance that has a smooth creaminess. Launched in 2020, this scent was created by Domitille Michalon Bertier.
Sweet and sour rhubarb and greenish daffodil create a stunning and slightly unusual opening. Middle notes of almond milk bring a lush creaminess to the open.
The base of cashmeran and cedar are smooth and woody but never overpower. Settles to a sweet and creamy fruity/floral delight with a cheeky bitterness and a touch of wood.
Marc Jacobs Perfect has a classic glass bottle with a fun, charm-filled lid that adds the perfect bit of Marc Jacobs personality to the bottle.
Top Notes:
Rhubarb, Daffodil
Mid Notes:
Almond Milk
Base Notes:
Cashmeran, Cedar
Seasons & Longevity
I feel this is an easy-going daytime scent for spring and summer. Think shopping, out with friends, garden parties, and is even office safe.
This fragrance has 5+ hours of longevity with moderate sillage, making it a good choice for everyday wear.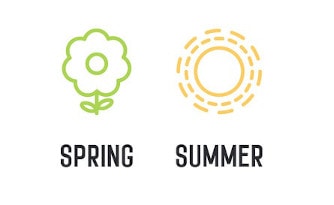 Benefits & Drawbacks
| | |
| --- | --- |
| Pros | Well balanced sweet, sour and creamy |
| Cons | Only really for daytime |
3. Nina Ricci Bella Eau de Parfum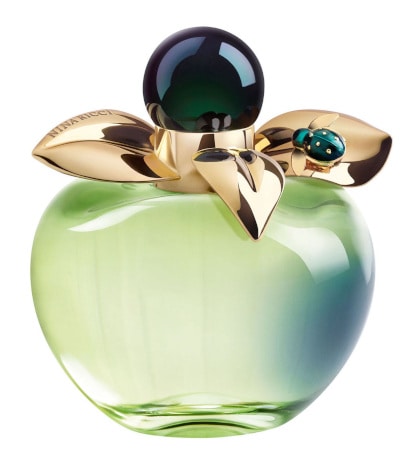 Review
Nina Ricci Bella is a zesty and refreshing green fruity-floral hot weather fragrance. Created by Louise Turner and Sonia Constant for Nina Ricci in 2018.
With its crisp, bitter-sweetness, rhubarb is first to appear and soon joined by juicy mandarin and lemon. Middle notes of fragrant freesia and rose soften things, plus add feminity.
Seductive vanilla and white musk in the base provide sweetness and complexity. Settles to a rhubarb dominant green/citrus scent with light florals.
The bottle keeps the signature apple shape of the Nina Ricci fragrance line. It's decorated in a daring, attractive green colour with golden leaves and a ladybird on the bottle lid.
Top Notes:
Rhubarb, Mandarin, Lemon
Mid Notes:
Freesia, Rose
Base Notes:
Vanilla, White Musk
Seasons & Longevity
This is a chilled spring and summer daytime fragrance that performs at its best as the temperature rises.
Lasts 4+ hours with moderate sillage and projection, making it suitable for work or daily wear.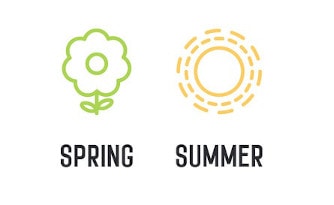 Benefits & Drawbacks
| | |
| --- | --- |
| Pros | Versatile rhubarb fragrance that is office safe |
| Cons | Maybe too zesty for some |
4. Mugler Aura Eau de Parfum
Review
Mugler Aura Eau de Parfum is an explosion of rhubarb and vanilla that is green and crisp yet sweet and sensual. This fragrance was first launched by Mugler in 2017.
The sharp rhubarb and zesty bergamot opening can catch you off guard. Thankfully, middle notes of orange blossom, ylang-ylang, and pear tone things down nicely.
Upon dry-down, sweet vanilla soon dominates to balance the rhubarb, with soft woody notes hovering in the background. Settles to a green/tart rhubarb and sweet vanilla combo.
The bottle is unapologetically Mugler: an emerald-green, heart-shaped bottle with angular effects. You'll love this on display on your dressing table.
Top Notes:
Rhubarb, Bergamot
Mid Notes:
Orange Blossom, Ylang-Ylang, Pear
Base Notes:
Vanilla, Woody Notes
Seasons & Longevity
Aura is a great daytime fragrance that works well in the transitory months of spring and autumn.
It's a long-lasting fragrance at 6+ with strong projection, perfect for when you want to make a lasting impact. An unusual and mysterious scent.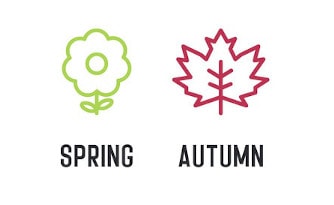 Benefits & Drawbacks
| | |
| --- | --- |
| Pros | Delightful rhubarb scent that gets lots of compliments |
| Cons | The opening is a little strong |
5. Mauboussin Pour Elle Eau de Parfum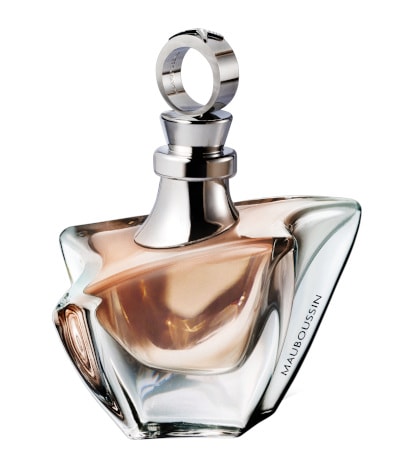 Review
Mauboussin Pour Elle Eau de Parfum is a crisp fruity white floral fragrance that was first launched by Mauboussin in 2011. Created by expert perfume noses Olivier Cresp and Nathalie Lawson, this edition is based on love and loyalty.
A vibrant opening, with crisp rhubarb, juicy red berries and soft orange flower. A floral heart of gardenia, jasmine and rose all seem to bloom at once!
This fragrance eventually sweetens to a base of seductive caramel, sandalwood and warm amber. Finally settles to an elegant white floral scent with sweet and sour fruity edges.
The bottle is sculptural and features a floral motif that turns into a star, celebrating the flourish of love. It has a heavy stopper that's inspired by a ring to signify loyalty and love.
Top Notes:
Rhubarb, Red Berries, Orange Flower
Mid Notes:
Gardenia, Jasmine, Rose
Base Notes:
Caramel, Sandalwood, Amber
Seasons & Longevity
It's ideal for daytime wear and works best in autumn, though spring is also an excellent time of year to showcase this scent. It would also work for spring/summer evenings in my opinion.
Pour Elle has a moderate sillage/projection and lasts 7+ hours on the skin. This is a lovely all-day scent for situations when you want to smell divine but not to overpower.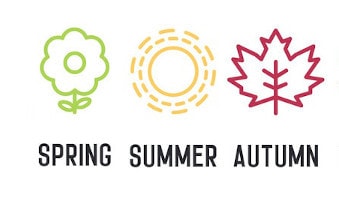 Benefits & Drawbacks
| | |
| --- | --- |
| Pros | Excellent longevity and not overpowering |
| Cons | Maybe slightly too sweet for a rhubarb scent |
6. Hermés Eau de Rhubarbe Ecarlate Eau de Parfum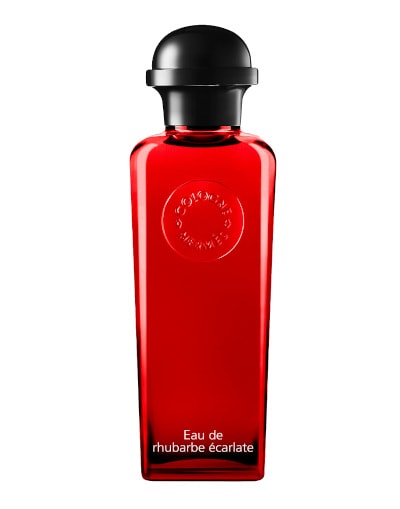 Review
Hermés Eau de Rhubarbe is a fruity green fragrance with tangy rhubarb being the star note. It was first launched in 2016, created by fragrance nose Christine Nagel for Hermés.
Crisp, tangy and slightly bitter rhubarb leads the charge, with middle notes of red berries providing some juicy sweetness.
Upon dry-down, white musk provides discreet a layer of elegance but never dominates. Settles to a natural, sweet/sour green rhubarb scent with juicy berries.
The bottle for Eau de Rhubarb is simple, elegant. It features a tall, red glass bottle with the signature Hermés logo engraved onto it. Classy.
Top Notes:
Rhubarb
Mid Notes:
Red Berries
Base Notes:
White Musk
Seasons & Longevity
It's best suited for slightly formal daytime wear during spring and autumn and is office safe.
At 3+ hours of longevity with discreet projection, this fragrance is the poorest performing fragrance on this list. However, if you yearn for the most realistic rhubarb fragrance available, then look no further.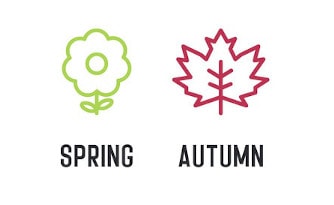 Benefits & Drawbacks
| | |
| --- | --- |
| Pros | Straight-up realistic rhubarb scent |
| Cons | Poor performance |

Our Top Pick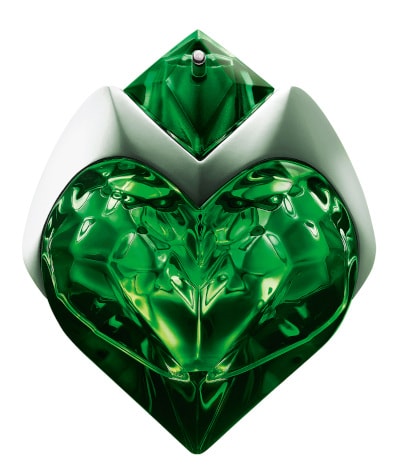 Mugler Aura Eau de Parfum
We chose Mugler Aura Eau de Parfum as the best smelling rhubarb perfume for women. For lovers of fruity fragrances with a sweet yet bitter edge, it's a match made in heaven.
Conclusion
If you're looking for something different to the super-sweet fruity scents available yet remains elegant and feminine, rhubarb will make a welcome change.
Rhubarb fragrances are perfect when you want a fruity scent with a hint of sweetness mixed with a slightly sour/sharpness. They have none of the sugariness that can come from ultra-sweet fruits. It's elegant, subtle and just that little bit different.
Because of its well-balanced sweet and sour profile, rhubarb works really well for the warmer months of the year and tends to work well during the day. If you love fruity fragrances but sometimes find them a bit too sugar-filled, then rhubarb could be what you're looking for.

Further Reading
Below are some additional articles from Viora London's blog. We write articles on a number of interesting lifestyle topics such as fragrance, beauty, luxury accessories and more.