Some of us are looking for a signature scent, while others want their fragrance to tell a story. The best Fragrance Du Bois perfumes for women will shroud you in a cloud of seductive flowers, exotic fruits and mysterious spices.
Fragrance Du Bois is an exhilarating fusion of modern contemporary and classical French perfumery with an Arabian twist. Crafted by master perfumers, the brand uses the finest ingredients to evoke emotion in both the wearer and the observer.

Best Fragrance Du Bois Perfumes
The best Fragrance Du Bois perfumes for women combine unique aromas such as Tahitian gardenia, incense and saffron. Here are 8 Fragrance Du Bois perfumes to explore.
1. Minuit et Demi Eau de Parfum
Review
For Minuit et Demi, perfume enthusiast Demi Rawling had the opportunity to work with a Du Bois to create a fragrance symbolising "Half past Midnight, the bewitching hour!"
This exotic fragrance begins with the unique scents of cardamom, pimento, and bergamot, ensuring a robust spicy aroma with a caramel and coffee heart.
A smooth caramel and coffee middle is soon soothed by a base of cedarwood and vetiver to keep the attention, while smooth cashmeran, vanilla, and musk leave a lasting impression.
Top Notes:
Cardamom, Pimento, Bergamot
Mid Notes:
Caramel, Coffee
Base Notes:
Vetiver, Cedarwood, Cashmeran, Vanilla, Musk, Bourbon De Laire
Seasons & Longevity
Minuit Et Demi is best for a fancy night out in winter or fall, as the mysterious and warm tones will undoubtedly turn heads.
The mystery of the scent equals its performance– close, intimate to the skin for only those who dare to come closer. The longevity of this perfume is 5+ hours.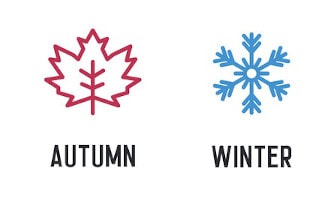 2. Cavort Extrait de Parfum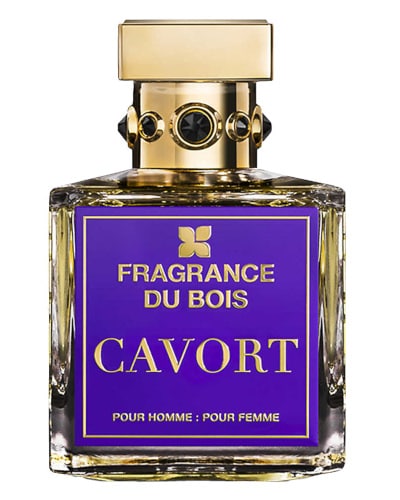 Review
Launched in 2021, Cavort is a scent you can use to reel in the one you have your eye on from across the bar. You are sure to make a statement with the mixture of amber-like fragrances and floral hints.
The initial opening brings a range of spicy and potent aromas, such as cinnamon, geranium, saffron and davana tones, bringing a chameleon-like feel to this perfume.
A flowery middle of rose absolute, orange flower, ylang-ylang, and jasmine scents. Finally, Indonesian patchouli and sandalwood ensure an intense and sophisticated fragrance.
Top Notes:
Saffron, Davana, Geranium, Cinnamon
Mid Notes:
Rose Absolut, Orange Flower, Ylang-Ylang, Jasmin
Base Notes:
Indonesian Patchouli, Labdanum, Sandalwood, Indian Incense
Seasons & Longevity
Cavort will complement autumn, winter and early spring to unravel mysteries or be the mystery itself. Leans more formal and dressy to my nose.
This scent will last 5+ hours, the perfect time for an intense and evocative scent to wear off. Decent silage and projection of 3ft will ensure you get noticed.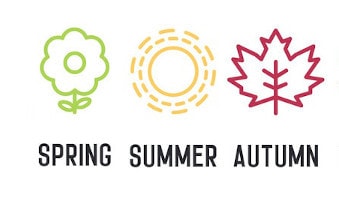 3. New York 5th Avenue Eau de Parfum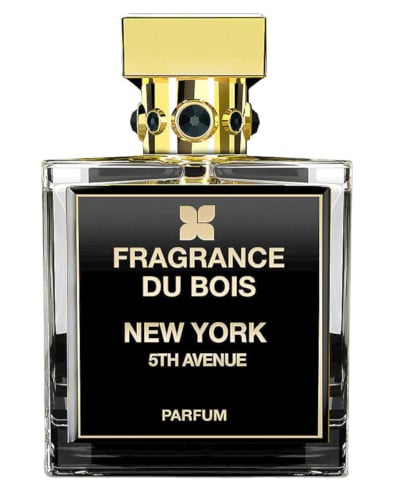 Review
The great city of New York inspires this perfume. A complicated combination to represent the summer and winter months of New York, its amber and spicy tones result in something unique.
New York 5th Avenue Parfum opens on a floral note, with rose being the prominent scent partnered with the zestiness of bergamot. The heart introduces a warmer New York climate described through caramel, cyproil, and a hint of jasmine.
The base leads you into a dream world surrounded by the soft tones of vanilla and musk, complimented by the cosiness of Cashmir and guaiac wood, leading to sweet and warm tones.
Top Notes:
Bergamot, Rose
Mid Notes:
Caramel, Violet, Cyproil
Base Notes:
Vanilla, Musk, Cashmir Wood, Guaiac Wood
Seasons & Longevity
This scent is perfect for winter or fall, and I feel it is more of a late afternoon and all the way to the early hours of the morning type of scent!
New York 5th Avenue Parfum benefits from a long-lasting lifetime of 7+ hours with a generous sillage trail and projection of nearly 6 feet.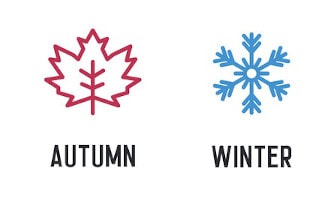 4. Brume du Matin Eau de Parfum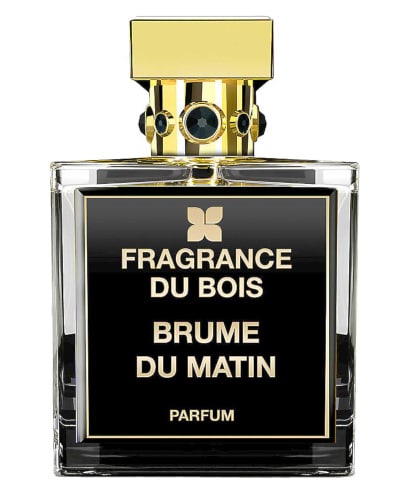 Review
The Brume Du Matin is a unique fragrance of fresh flowers and crisp fruits that invoke thoughts of a summer morning overlooking the sunrise over the Mediterranean.
The inviting aromas of mandarin and bergamot greet you with their fruity citrus tones. Just when you think you are in love with the fruitiness of this perfume, jasmine, violet, plum, and peach give a Miss Dior vibe.
Upon dry-down, the warming and seductive feel of amber settle down nicely and is joined with a smooth, musky, woody base.
Top Notes:
Mandarin, Bergamot
Mid Notes:
Peach, Plum, Rose, Violet, Jasmine, Peony
Base Notes:
Amber, Woods, White Musk
Seasons & Longevity
Brume Du Matin, with its floral and fruit accents, is perfect for cheerful spring and summer daytime wear.
One drawback is that it only lasts 4+ hours, although anyone who passes by at arm's length will surely benefit from its seductive musk and fruity/fruity aroma.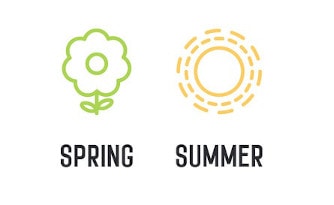 5. Santal Complet Eau de Parfum
Review
Santal Complet takes you on an amber, coconut and vanilla journey, making you love the colder weather while dreaming about the warmer summer days.
Starting your journey off with a coconut and lemon introduction, you are sure to envision a day at the beach. The beach story leads to the heart of spicy black pepper and violet, waking you up to thoughts of winter.
Upon dry-down, the welcoming feel of winter beckons with soft and meditative vanilla, musk, amber and sandalwood tones.
Top Notes:
Lemon, Coconut
Mid Notes:
Violet, Black Pepper
Base Notes:
Musks, Sandalwood, Amber, Vanilla
Seasons & Longevity
Santal Complet is a versatile all-rounder that will work for any season, day or night. Quite similar to Katy Perry's Indivisible.
Reasonable sillage and projection will invigorate those around you within 3 feet. Longevity is 5+ hours.

6. Oud Jaune Intense Eau de Parfum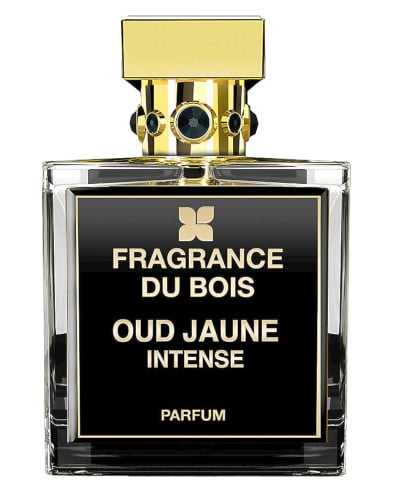 Review
Oud Jaune Intense is an exotic floral fruity combination that is effortlessly classy and brings a tropical vibe to your fragrance wardrobe.
The opening unleashes enticing monoi (Tahitian gardenia), exotic pineapple, and exotic ylang-ylang. A subtle change into the floral realm of jasmine, orange blossom, and white flowers in the heart.
Finally, the fragrance leaves you with smooth and slightly lactonic vanilla and musk tones combined with the lingering scent of Oud oils.
Top Notes:
Monoi, Ylang-Ylang, Pineapple, Water Fruits
Mid Notes:
Jasmine, Orange Blossom, White Flowers
Base Notes:
Lactonic, Vanilla, Musk, Oud
Seasons & Longevity
Oud Jaune Intense is a casual spring, summer and early fall fragrance that is more fruity/floral (rather than woody oud, as the name suggests).
One extra benefit is the intensity of this perfume will last you 6+ hours, with a moderate sillage and projection of around 3 feet.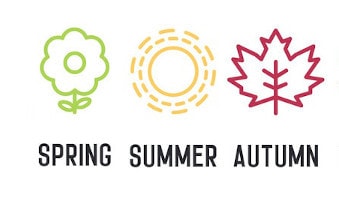 7. Siberian Rose Eau de Parfum
Review
Let your imagination flow toward white snowy mountains as this fragrance's woody white floral aromas are introduced by Siberian Rose.
The spicy top notes introduce you to the lovely feel of Siberia with pink pepper, pear, cinnamon, and crisp juniper. A floral heart of tuberose, rose, and ylang-ylang with an aftershock of leather soon emerges.
To end the journey, you are captured by patchouli, amber, and moss's stunning, powerful, and long-lasting notes. Not super feminine; I would class this as a confident unisex scent, so maybe a drawback for some.
Top Notes:
Pink Pepper, Pear, Cinnamon, Juniper
Mid Notes:
Tuberose, Ylang-Ylang, Rose, Leather
Base Notes:
Patchouli, Amber, Moss
Seasons & Longevity
It will capture the hearts of co-workers or party-goers during any season and feels more of a daytime scent due to the white flowers, but the leather does work for eveningwear.
Siberian Rose is quite strong, lasting 6+ hours with a sillage trail and projection radius of about 3 feet.

8. Milano Eau de Parfum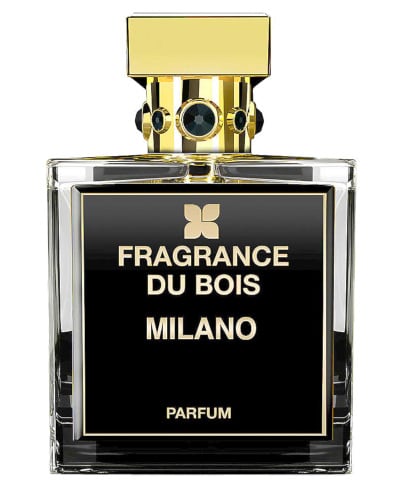 Review
A fragrance named after the style capital of the world, Milan. Fragrance Du Bois Milano Parfum is a seductive leathery scent combined with delicious fruity accords.
The opening notes of this Milan-inspired fragrance start with a spicy combination of saffron, thyme, bergamot, and fruity orange. Then, it leads you to a new world of fruity notes, jasmine, and a fruity-woody olibanum tone.
The dry-down is where the feel for Milan, the world of style, comes in with musk, vanilla, and amber notes, leading to a woody and leathery end, complimenting what Milan has to offer.
Top Notes:
Saffron, Thyme, Bergamot, Orange
Mid Notes:
Olibanum, Jasmine, Fruity Notes
Base Notes:
Leather, Musk, Amber, Woody Notes, Vanilla
Seasons & Longevity
As for when to wear, Milano Parfum is an incredibly versatile leather scent and perfect for any season and any time of day. Similar to Parfums de Marly Godolphin.
Just as the statement Milan makes, this fragrance lasts 7+ hours and has a sillage and projection of 3 feet.


Ingrid's Top Pick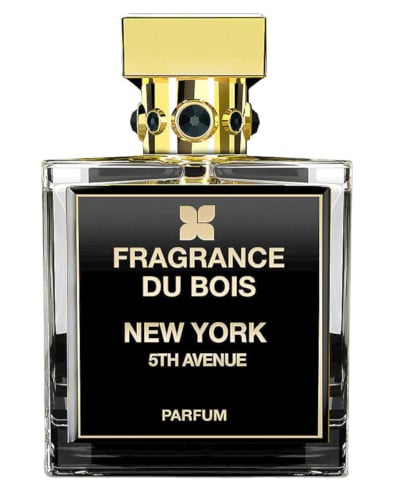 New York 5th Avenue
Fragrance Du Bois New York 5th Avenue Parfum is my top pick due to its striking combination of flowers, sweetness and wood. Rose is that star, supported by caramel, cashmere wood, vanilla and powdery musk.
Conclusion
So whether you are looking for a unique signature scent or a seductively mysterious scent that follows you everywhere, the best Fragrance Du Bois perfumes could be perfect!
Make no mistake, these fragrances are high-end and expensive, although they perform well, so a little goes a long way. Cost-wise, 100ml will set you back between £229/$250 – £695/$750, depending on your chosen fragrance.
Don't forget to check out 7 Fragrance Du Bois colognes for men for the guy in your life that Andrew recently reviewed.

Further Reading
Below are some additional articles from Viora London's blog. We write articles on a number of interesting lifestyle topics such as fragrance, beauty, luxury accessories and more.