What I love about gardenia is that its light and sparking floral aroma exudes elegance. The best perfumes with gardenia smell beautifully feminine without overpowering you with a garden of flowers!
Gardenia has a fresh floral aroma with a zesty edge that reminds me a little of magnolia. It can also smell lightly creamy, semi-sweet, slightly green, well-rounded, and earthy.
I've compiled several gardenia perfumes for you to explore; some are straight-up gardenia, while others include other flowers, fruits, musks and woods.

Best Perfumes With Gardenia
I've selected the best perfumes with gardenia from several perfume houses; each has its unique blend and floral scent profile.
1. Bvlgari Allegra Baciami Eau de Parfum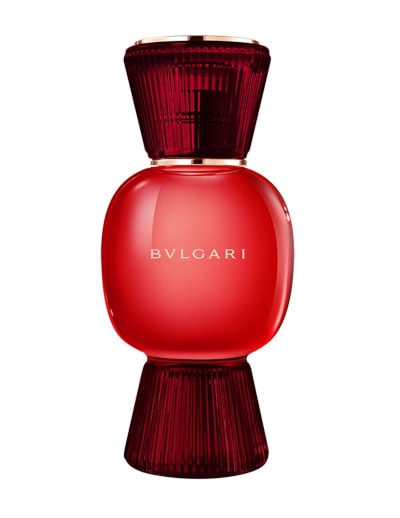 Review
Part of the Bvlgari Allegra collection, Baciami is an amber floral fragrance with sweet and resinous undertones; ideal when you want to feel sensual and sexy.
The creamy, sweet, floral opening of gardenia is sweetened by a heart of vanilla essence. Upon dry-down, amber adds a smoky, sweet aroma that exudes a sense of intimacy.
Top Notes:
Gardenia
Mid Notes:
Vanilla Essence
Base Notes:
Amber
Seasons & Longevity
I would recommend this gardenia fragrance for when you want to feel sexy and chic on a day-to-day basis; Baciami can be easily worn from autumn to winter.
Though it performs well in summer, it does best in cooler weather. This potent blend has a robust base to ensure a long-lasting scent that will linger for 6+ hours.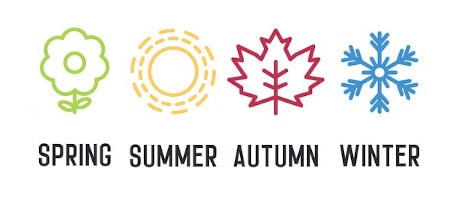 2. Paris Hilton Love Rush Eau de Parfum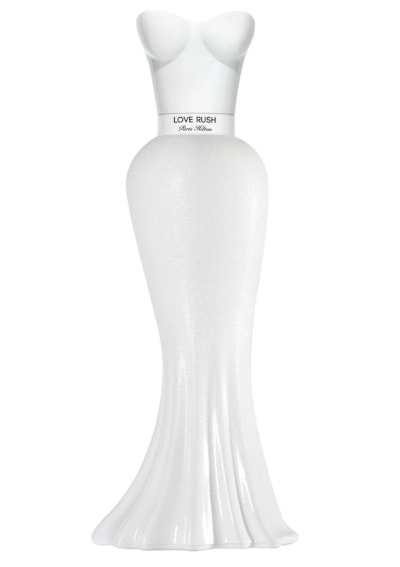 Review
Launched in 2022, Love Rush is subtle, feminine, fresh, and youthful, yet sophisticated. This is the bespoke Paris Hilton perfume she wore on her wedding day!
Love Rush is initially fruity, with apricot, bergamot, and mandarin, creating a sparkling start, softened by heart notes of gardenia, supported by dahlia and orange blossom.
The base of this scent reveals vanilla orchid, exotic musk, and smooth sandalwood. Settles to a fruity floral fragrance with plenty of gardenia.
Top Notes:
Apricot, Italian Bergamot, Mandarin Zest
Mid Notes:
Gardenia, Orange Blossom, Dahlia
Base Notes:
Vanilla orchid, Musk, Sandalwood
Seasons & Longevity
I recommend Love Rush for spring, summer and autumn days; think romantic walks, fancy lunches, or simply taking it easy with a good book.
This is a light, classic fragrance casting a surprisingly robust scent bubble that lasts 4+ hours.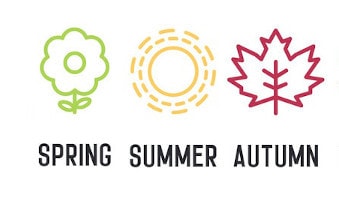 3. Gucci Flora Gorgeous Gardenia Eau de Parfum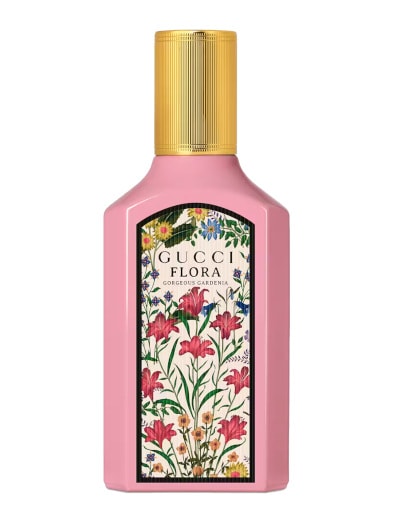 Review
Gucci perfumes have plenty of feminine glamour, and Gorgeous Gardenia balances softness and sensuality. Despite its complex note profile, the fragrance itself has surprising clarity.
Fresh and floral, Gorgeous Gardenia comprises blossom accord, Italian mandarin, and red berries that melt into the floral heart of white gardenia, jasmine, and sweet frangipani.
I enjoyed the robust base notes of brown sugar accord and earthy patchouli that emerge after 20 minutes. This is a blind buy gardenia scent.
Top Notes:
Blossom Accord, Italian Mandarin, Red Berries
Mid Notes:
White Gardenia, Jasmine Absolute, Frangipani Flower
Base Notes:
Patchouli, Brown Sugar Accord
Seasons & Longevity
To get the best out of Gorgeous Gardenia, wear it to informal events on spring and summer days, such as work, shopping trips or al fresco lunches.
The projection is bright and sweet but surprisingly enduring. It should give you 5+ hours of wear thanks to its quality ingredients.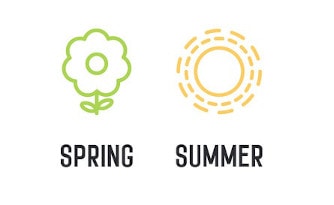 4. Giorgio Armani Gardénia Antigua Eau de Toilette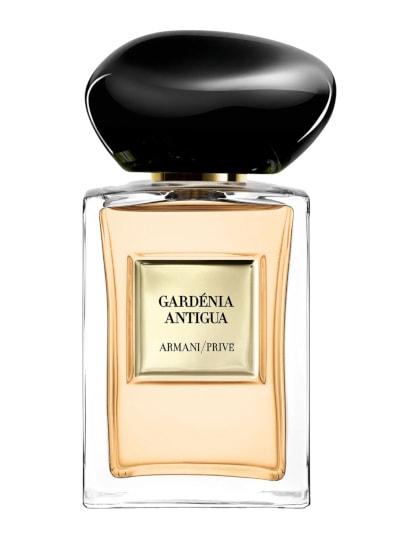 Review
Blended by Dora Baghriche, Gardenia Antigua is a fresh, youthful, and feminine Armani perfume that will lift your spirits.
Gardenia Antigua opens with mandarin orange, pink pepper, and neroli notes before mellowing into floral heart notes of gardenia and jasmine.
The base comprises of white musk, rich ambergris, and patchouli. The result is a classic floral scent with rich and smoky undertones.
Top Notes:
Mandarin Orange, Pink Pepper, Neroli
Mid Notes:
Gardenia, Ylang-Ylang, Jasmine
Base Notes:
White Musk, Ambergris, Patchouli
Seasons & Longevity
Wear Gardenia Antigua on cool spring days to let the intricacies of the blend bloom and linger in the air. Perfect for lunch dates and daytime events.
This scent will only last around 3+ hours, so sadly not a super performer.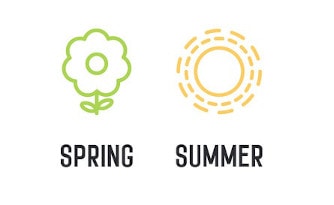 5. Van Cleef & Arpels Gardenia Petale Eau de Parfum
Review
Van Cleef & Arpels Gardenia Petale Eau de Parfum is a romantic white floral fragrance with a green and zesty tinge.
This fragrance opens with citrus and green notes that melt into a romantic heart of vibrant gardenia, supported by jasmine and lily of the valley.
The base notes are primarily white flowers, which seemed to me like an unusual choice due to their delicacy. Still, they were more robust than I expected.
Top Notes:
Citrus, Green Notes
Mid Notes:
Gardenia, Jasmine, Lily-of-the-Valley
Base Notes:
White Flowers
Seasons & Longevity
Gardenia Petale Eau de Parfum is the very essence of spring, so it makes sense that it is best worn on bright spring days. It also fares well on warm summer days and balmy evenings.
I found its projection quite delicate, but it lingers much longer than expected; the scent itself also lasts 5+ hours.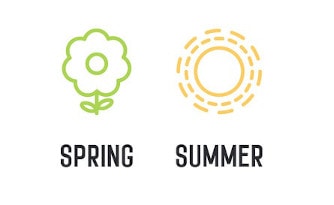 6. Coach Dreams Eau de Parfum
Review
Iconic British brand Coach is known for creating unique and captivating scents; Coach Dreams is no different; it's bright, fresh, and evocative.
Delicate pear and bitter orange create a delicious balance of sweetness and zesty that mellows gently into the glorious heart notes of gardenia and cactus flower.
At the base of Coach Dreams, I like how the nose-tingling ambroxan and exotic musk do not overpower the elegant gardenia aromas. Classy.
Top Notes:
Pear, Bitter Orange
Mid Notes:
Gardenia, Cactus Flower
Base Notes:
Ambroxan Musk, Joshua Tree
Seasons & Longevity
On paper, Coach Dreams is perfect for spring and summer days, but those who want to turn heads should consider wearing it on autumn evenings.
Despite its robust and sharp opening, this delicate scent only offers around 3+ hours of wear from one application, so a little disappointing.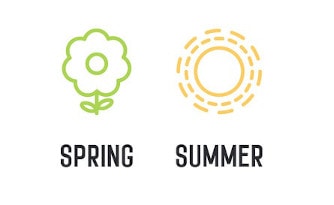 7. Byredo Casablanca Lily Extrait de Parfum
Review
Potent and well-rounded, Casablanca Lily from Byredo evokes thoughts of a floral bouquet on a sun-soaked balcony. Classic, timeless, and elegant.
Plum and gardenia unite to create a fruity/floral start that melts beautifully into a heart of carnation and tuberose.
As this fragrance settles, you'll discover smooth rosewood and honey that come to the fore. Despite the name, this scent has plenty of fresh gardenia.
Top Notes:
Plum, Gardenia
Mid Notes:
Carnation, Indian Tuberose
Base Notes:
Rosewood, Honey Accord
Seasons & Longevity
Thanks to its mix of woody, floral, fruity, and sweet notes, Casablanca Lily is one for spring and autumn days and carries well into the night.
Price vs performance is excellent, so you can expect roughly 6+ hours of wear from one application. People will notice you have this on!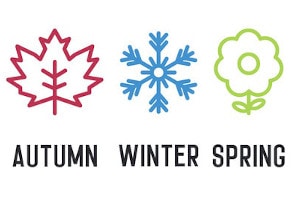 8. Chanel Gardénia Extrait de Parfum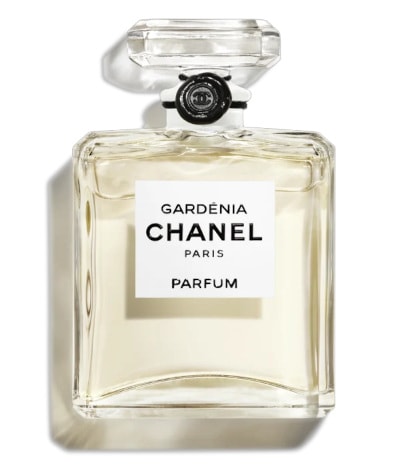 Review
Chanel perfumes epitomise classic feminine elegance, and Gardenia Extrait de Parfum doesn't disappoint.
With a single note, that being creamy gardenia, I feel that this fragrance explores every aspect of gardenia's incredible beauty and elegant personality.
Like many Chanel fragrances, this is a mature blend with classic, powdery undertones, but it doesn't feel dated. Incredible!
Fragrance Notes:
Creamy Gardenia
Seasons & Longevity
If you want to enjoy Gardenia Eau de Parfum at its best, wear it during the daytime in spring, summer and early fall.
Although this is quite a delicate scent, you may expect 4+ hours from one generous application.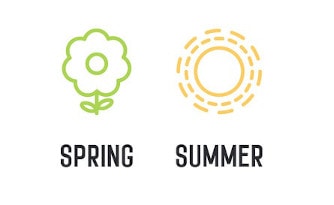 9. Guerlain Cruel Gardénia Eau de Parfum
Review
Guerlain perfmes are known for their bold, sexy vibe and seductive approach, and Cruel Gardenia is the perfect example of signature sexiness.
Opening with rose, peach, and neroli aromas, Cruel Gardenia Eau de Parfum has a blooming gardenia heart with buttery ylang-ylang and powdery violet.
I like that the more robust base notes of musk, tonka bean, and sandalwood don't overpower. The result is well-rounded, complex and beautifully floral.
Top Notes:
Rose, Neroli, Peach
Mid Notes:
Gardenia, Ylang-Ylang, Violet
Base Notes:
Musk, Tonka Bean, Sandalwood
Seasons & Longevity
This is a very versatile scent, so while it is best deployed in spring and summer, it can also be worn in autumn with stunning results.
You can expect at least 5+ hours of wear from a single application.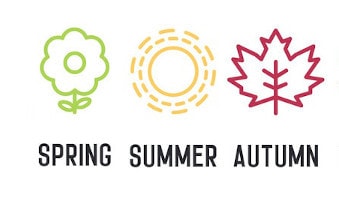 Sheree's Top Pick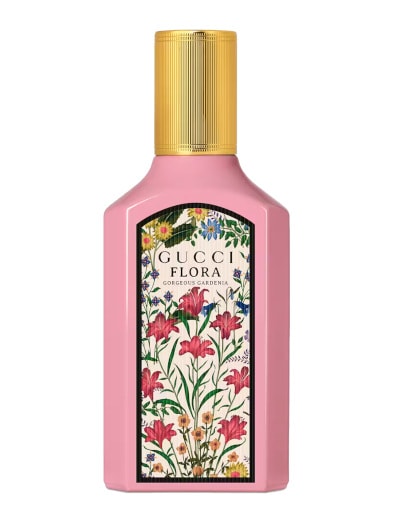 Conclusion
Each of these stunning gardenia-based scents offers something unique, so don't be afraid to try different options. Gardenia is a highly versatile floral note that can be many things; playful, youthful, mature, and sensual, depending on how it is used.

Further Reading
Below are some additional articles from Viora London's blog. We write articles on a number of interesting lifestyle topics such as fragrance, beauty, luxury accessories and more.