Rituals is a Dutch company that's been making a splash in the cosmetics scene as of late – and its feminine perfumes are no exception. The best Rituals perfumes for women are floral and delicate, incorporating traditional Asian fruits and spices.
Many Rituals perfumes showcase feminine Oriental notes, and their brightness perfectly complements the warmer spring and summer months. The brand has several autumn/winter leaning scents in its collection too.

Best Rituals Perfumes For Women
The best Rituals perfumes for women are floral and fruity, perfect for daily wear. Here are 8 to consider for your collection.
1. Rêve de Hanami Eau de Parfum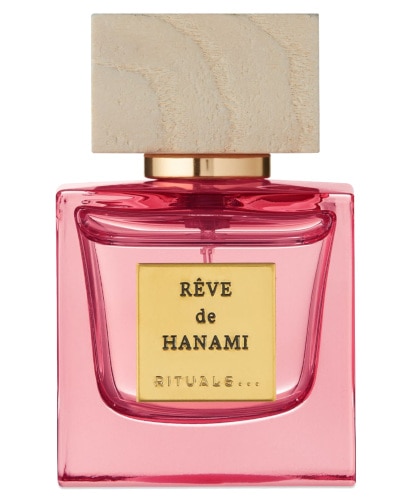 Review
Named after the Japanese cherry blossom festival, Rêve de Hanami is a heavenly fruity scent with vanilla, delicate floral notes and gentle spice.
This vibrant fragrance opens with soft lychee and pear notes, plus hints of delicate cherry blossom, bringing an abundance of feminine charm.
Rêve de Hanami soon warms due to amber middle notes with a whiff of bergamot. Vanilla and patchouli eventually become the star notes once this scent settles.
Top Notes:
Lychee, Pear, Cherry Blossom
Mid Notes:
Amber, Bergamot
Base Notes:
Vanilla, Patchouli
Seasons & Longevity
As a sweet, vibrant, and elegant perfume, Rêve de Hanami is ideal for wearing on spring or summer days. While you can wear it to work, this fragrance is at its best for fancy lunches and special occasions.
This fragrance has moderate staying power at 5+ hours and has noticeable creamy sillage. While it isn't a budget perfume, Rêve de Hanami won't break your bank either.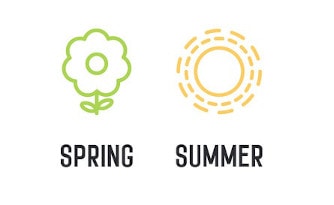 2. Fleurs de l'Himalaya Eau de Parfum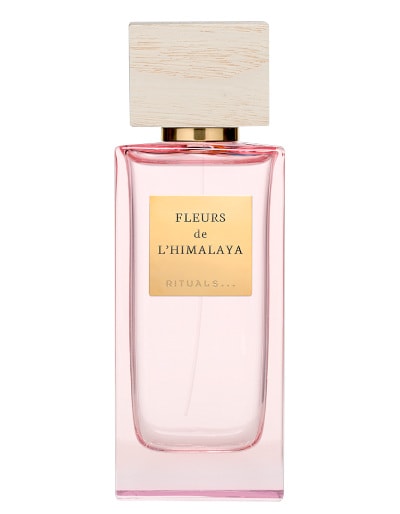 Review
Eminent and impactful, Fleurs de l'Himalaya calls to mind beautiful Himalayan mountain landscapes and valleys blooming with flowers.
This elegant and sophisticated Rituals fragrance opens with the scent of wild orchids before transitioning into a heart of Himalayan peony.
Base notes are no less impressive. After dry-down, Fleurs de l'Himalaya continues to impress with its aroma of white musk and the slightest hint of tobacco. Nice!
Top Notes:
Wild Orchid
Mid Notes:
Himalayan Peony
Base Notes:
White Musk
Seasons & Longevity
Fleurs de l'Himalaya is an excellent day perfume, and its freshness and floral notes complement the spring and summer seasons. It's a well-rounded fragrance, too, and is appropriate for everything from the boardroom to a garden party.
It has above-average longevity at 4-5 hours, although its sillage remains moderate. Furthermore, if you love 2000s-era perfumes, Fleurs de l'Himalaya is a must-have.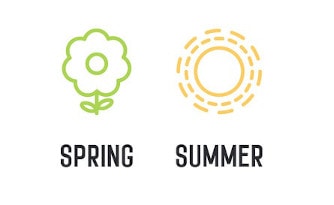 3. Soleil d'Or Eau de Parfum
Review
Soleil d'Or is a floral, woody, and aquatic perfume that brings to mind a decadent summer day lounging by the beach. By radiating positivity and the ocean breeze, Soleil d'Or refreshes and relaxes you.
This Rituals perfume begins bright and crisp, with top notes of mandarin, pear, and bergamot. The heart is where it truly shines. Soleil d'Or has captured the scent of the lotus flower and freesia in all its calm, floral elegance.
The beautiful base notes complete this charming perfume – Soleil d'Or finishes on the dry-down with subtle notes of musk and cedarwood, Similar to L'eau d'Issey Eau de Parfum by Issey Miyake.
Top Notes:
Bergamot, Mandarin, Pear
Mid Notes:
Lotus, Freesia
Base Notes:
Cedar, Musk
Seasons & Longevity
With its intimate sillage and 3+ hours of longevity, one drawback is Soleil d'Or will need you to overspray. Lovely while it lasts, but I wish it performed better.
Soleil d'Or Eau de Parfum is perfect for leisurely strolls and outdoor lunches during spring and summer. Not only that, but it comes in a gorgeous cyan bottle.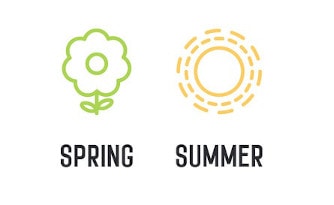 4. Eau d'Orient Eau de Parfum
Review
Eau d'Orient is a standout fragrant from Rituals' Oriental Essences line, and it isn't hard to see why.
This spicy, amber fragrance is exotic in the best possible way, with warm and striking top notes of Persian pepper.
Enjoy being transported to a scene out of 1001 Arabian Nights wearing this perfume; its woodsy and grassy heart notes will remind you of a lush oasis.
This sunny warmth continues after the dry-down, where Eau d'Orient impresses with smoky incense to shroud you in exotic mystery.
Top Notes:
Persian Pepper
Mid Notes:
Woody Notes, Grassy Herbs
Base Notes:
Incense
Seasons & Longevity
This Eau de Parfum has excellent, long-lasting longevity of 6+ hours coupled with a good sillage, ensuring that all around you can appreciate this foreign spice.
Lastly, Eau d'Orient's amber warmth makes it a great winter or fall perfume, while its intensity makes it ideal for a night out.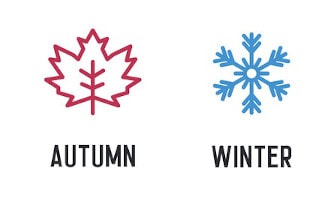 5. L'Eclat Eau de Parfum
Review
L'Eclat is a bold, unique fragrance from Rituals' 2020 line. This amber floral Eau de Parfum will ensure you stand out from the crowd.
Begins with neroli opening notes – an essential oil distilled from the bitter orange tree. The mid notes continue this orange theme with hints of mimosa, a French bloom with a floral, powdery scent.
L'Eclat concludes with sandalwood base notes, leading to a seductive combination of powdery yellow florals and wood.
Top Notes:
Neroli
Mid Notes:
Mimosa
Base Notes:
Sandalwood
Seasons & Longevity
With 5+ hours of longevity and projection to ensure it will never overstay its welcome. On the other hand, it is flexible and unique enough to stand out when it must.
Not only that, but L'Eclat is a unisex perfume that Rituals recommend layering with other fragrances. This versatility ensures that it'll never become tiring.
In my opinion, you can wear L'Eclat the whole year round, but its diverse notes work best for daytime wear. It is also office friendly.

6. Poème d'Azar Eau de Parfum
Review
Inspired by the Persian tradition of Yalda, Poème d'Azar is a floral, fruity perfume and a highlight of this list if you love vanilla and almond.
With its top notes of powdery orris and delicious pomegranate heart, Poème d'Azar will get you noticed for all the right reasons.
Upon dry-down, Poème d'Azar continues to impress with captivating tonka bean almond/vanilla notes. Settles to a heavenly trio of vanilla, almond and berries.
Top Notes:
Orris
Mid Notes:
Pomegranate
Base Notes:
Tonka Bean
Seasons & Longevity
It features decent staying power of 5+ hours and moderate sillage, ensuring that its harmony of aromas will remain with you for several hours.
The warmth and woodiness of Poème d'Azar make it a must-have winter and fall perfume, while its sweetness makes it perfect for a fun night out or fancy late afternoon lunch.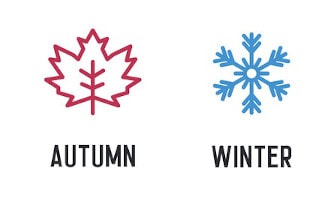 7. Rose de Shiraz Eau de Parfum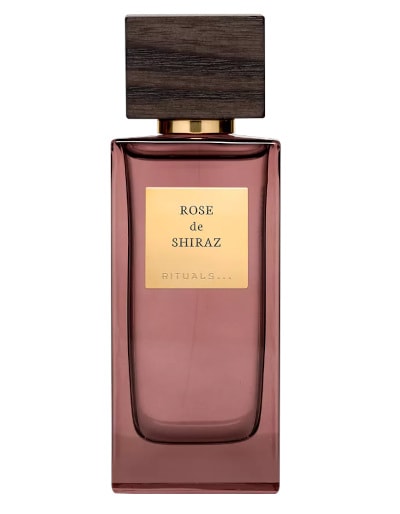 Review
If you're in the market for a pretty rose fragrance with a slightly green twist, then Rose de Shiraz might be for you.
Rose de Shiraz will draw you in with its fresh and zesty rhubarb opening notes. In the heart, the enchantment continues – Rose de Shiraz lives up to its name with the gentle aroma of Damask rose.
This fragrance's foundation is nothing to sniff at, either. Upon dry-down, Rose de Shiraz displays musky ambrette notes, giving this rose scent an exotic, demure finish.
Top Notes:
Rhubarb
Mid Notes:
Damask Rose
Base Notes:
Ambrette
Seasons & Longevity
Rose de Shiraz will last you 4+ hours, and its projection is up to the Rituals standard. The pink bottle with a wooden cap is similarly fetching.
I feel this is an excellent day perfume, ideal for shopping trips, romantic lunches, and even brightening up your work day. This fragrance's oriental notes make it suitable for any season except winter.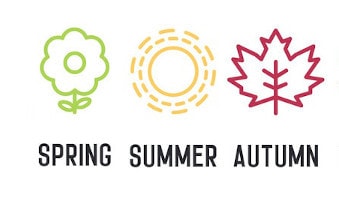 8. Océan Infini Eau de Parfum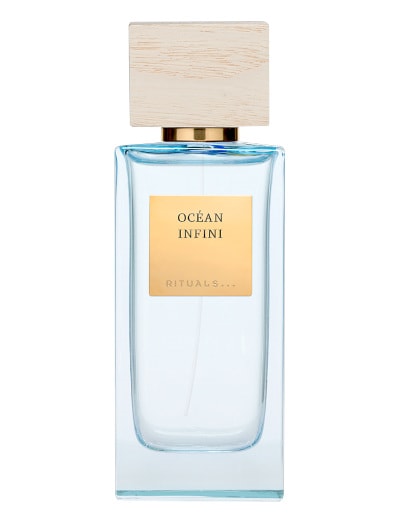 Review
Océan Infini is an aromatic marine scent with an upbeat blend of crisp nashi pear and salty marine notes. This unique treat from Rituals' Oriental Essences line is fruity and salty.
This light and lively scent develop with lily-of-the-valley mid notes, bringing to mind a beautiful Bali beach scene. The dry-down is equally striking, with a sensual musk base.
Top Notes:
Nashi Pear, Ocean Water
Mid Notes:
Lily-of-the-valley
Base Notes:
Musk
Seasons & Longevity
Remember that this type of 'freshie' will only last 3+ hours with discreet sillage and projection, but the blend of marine notes and musk are well worth reapplication.
Regardless, Océan Infini is a brilliant spring/summer holiday perfume and versatile, too. If you enjoy sport, you're in luck here. Océan Infini's marine character makes it a great and refreshing post-exercise scent.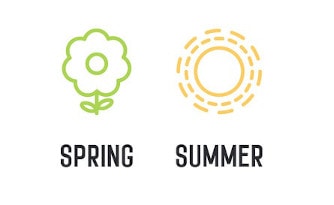 Ingrid's Top Pick
Rituals Eau d'Orient Eau de Parfum
My top pick is Eau d'Orient Eau de Parfum, as it is feminine, utterly classy and mysterious.
The blend of smoky incense and seductive Persian pepper works so well with the woody notes and grassy herbs.
Conclusion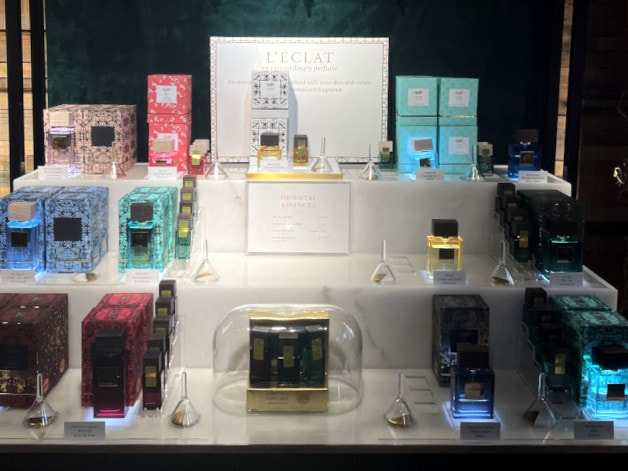 I must say, Rituals have outdone themselves with these most recent perfume collections and flawlessly integrated Asian traditions and scents that are soothing and feminine.
From their gorgeous bottles to complex fragrances, the best Rituals perfumes are feminine and unique, offering excellent value considering their price/performance.
So, check this brand out next time you're in the perfume aisle or walk past a Rituals store. You'll never regret experiencing these beautiful perfumes, and they have ethically sourced ingredients too!

Further Reading
Below are some additional articles from Viora London's blog. We write articles on a number of interesting lifestyle topics such as fragrance, beauty, luxury accessories and more.