Buying perfume as a gift can sometimes feel like a bit of a minefield strewn with danger. Get it right and you will come up smelling of roses. On the other hand if you get it wrong, then your well-chosen perfume gift could end up residing in some drawer where disliked perfumes go to die. Even worse, get re-gifted which means your choice was so bad that the recipient is not even going to think about wearing it again.
Today's article will help you tough-it-out and gain supreme confidence when buying perfume as a gift. Even if it's for someone you hardly know. So keep any negative thoughts of running to the scented candle department instead, and let's face this head on.

15 Tips For Buying Perfume As A Gift
Coming up in this article are 15 helpful tips for selecting the right gift fragrance. In fact, once you have all these tips in your power, buying perfume as a gift suddenly becomes an enjoyable challenge.
1. Do Some Sneaky Upfront Research
As the saying goes, 'if you fail to plan, you plan to fail'. So, depending how much time you have, some rather sneaky upfront research goes along way.
For example, you can casually drop a discreet question into conversation regarding what perfumes they already enjoy. You can then choose something with similar notes. Perhaps have a chat about perfume notes in general, or even ask their close friends or relatives for advice.
If you are able to, take a sneaky look at their dresser table (or ask someone close to them to do that for you) to better understand what fragrances they already use on a regular basis.
2. Notice How They Normally Smell
Next time you are in their company, have a good smell! Are they wearing floral, citrus, oriental, spice or woody/musky. Even mentioning to them that they smell nice, and ask what are they wearing today can be a great tactic. Armed with this information you can choose a perfume with similar notes.
3. Are They More Day-Time Or Night-Time?
It's important to consider when the lucky recipient will wear your well-chosen gift. Are they a morning person who enjoys the day, or perhaps more of a night owl who loves to be up until the early hours.
If they are more daytime then choose a perfume that is more top and mid note heavy of citrus and mild floral are thoroughly recommended. Joy by Dior Eau de Parfum had achieved a perfect balance of floral & citrus top/mid notes and mild woody base notes.
A perfume with deeper base notes of vanilla/woody/musky are perfect for the evening-time. An excellent example is Tom Fords Private Blend Tobacco Vanille Eau de Parfum. The vanilla and tobacco work amazingly together.
Perhaps when you give the gift you let them know when you thought they may enjoy wearing it. Saying something like "I felt this would be great as an evening fragrance" will reveal that you put in some thought into your selection.
4. Spring/Summer Or Autumn/Winter?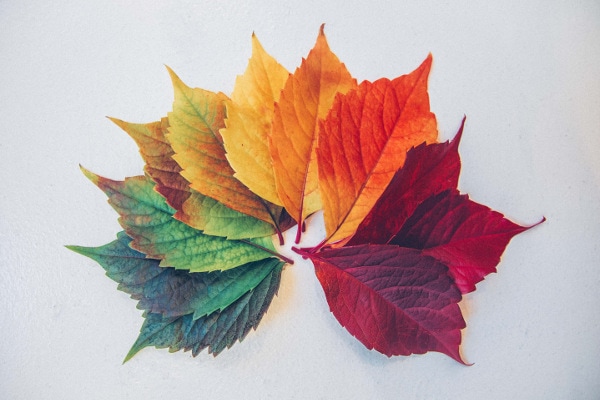 Not only is it a great idea to be conscious of the time of day they will wear your gift, the time of year is also an important consideration. You want the lucky recipient to be able to wear the perfume straight away if they wish.
If you are giving a gift for a birthday that's in the middle of summer, choosing a winter perfume is poor planning. Giving a summer scent as a Christmas gift is also not wise as your gift could end up in the drawer for later use, then get completely forgotten about.
5. What Is Their Overall Personality & Style
If they have a quieter disposition, then a discreet yet sophisticated daytime eau de toilette containing a small yet carefully selective number of top, mid and base notes is most likely to be a winner.
If they are more outgoing and extroverted, then a bolder fragrance is not unreasonable. An Eau de Pafum with a more prominent blend of both citrus, floral with woody base notes should go down well. I would keep away from very sweet or spicy scents unless you know the person enjoys them.

6. Select The Most Popular Perfume Notes
When choosing perfume as a gift, it pays to stack the odds in your favour. Far better to proceed with a little caution and select a fragrance which contains some of the most popular perfume notes. A perfume that contains a combination of the below notes will make a terrific all-rounder.
Related Article: Most Complimented Women's Perfumes
Popular Top Notes – Citrus:
Lemon

Bergamot

Orange

Lime
Popular Mid Notes – Floral:
Rose

Jasmine

Lavender

Orange blossom

Ylang Ylang
Popular Base Notes – The Classics:
Vanilla

Sandalwood

Patchouli

Oud

Tobacco
7. Consider A Classic Perfume
There is something romantic and timeless about wearing a classic fragrance brand. The thought that people from the 1920s, 1930s up until the present day decided to selected a particular brand to define their personal style is beautiful. When wearing a classic brand such as Chanel, it gives me a warm tingle inside.
The perfume itself does not even need to be that old to be deemed classic. A perfect example is the fabulous all-rounder Coco Mademoiselle by Chanel released in 2001. Due to it's alluring vanilla and musk, this versatile fragrance is suitable for both day and evening wear, and can be worn in any season.
Top Notes:
Orange blossom, mandarin orange, bergamot, orange
Mid Notes:
Ylang ylang, Turkish rose, jasmine, mimosa
Base Notes:
Opoponax, vanilla, tonka bean, white musk, patchouli and vetiver
Instantly attractive due to its light introductory fruity top notes. This intricate blend soon gives way to an intoxicating combination of warm orientals and musks that leave you wanting more.
8. Don't Overdo The Intensity
As we are choosing as a gift, I would shy away from strong floral or ultra sweet fragrances. This is of course unless the person has already mentioned that they love a particular perfume or fragrance note.
Although many perfumeries now offer the 'intense' version of their most popular fragrances, I would stick to the original for a gift.
9. 'Eau de Parfum' Or 'Eau de Toilette'?
Choices, choices. Once you decide on a fragrance, you then need to choose between Eau de Parfum or Eau De Toilette. The main difference between tho two is the differing concentrations of perfume oil that are combined with alcohol in each.
Eau de Toilette – Best For Daytime
Eau de toilette generally has 10 – 15 per cent perfume oil and will last for about 2 – 3 hours before you may need to reapply. It has more top and mid note heavy of the two. It releases those notes quickly. This makes an ideal day-time fragrance where you can enjoy a quick hit of fragrance and easily reapply when it begins to fade.
Eau de Parfum – Best For Evening
Eau de parfum is more concentrated with 15 – 25 per cent perfume oil and can last 4 – 5 hours. Once it's top and mid notes subside, the deeper and longer lasting base notes come into play. A deeper fragrance makes a perfect gift choice as an evening perfume, and the added convenience is that the wearer will need to reapply far less, if at all.
10. Introduce Them To Perfume Layering
Why not select two different yet complimenting fragrances to make your gift an introduction to perfume layering.
Perfume layering allows anyone to create their own unique scent through mixing different perfumes. It can be an exciting and personal journey into the invisible world of fragrance. In it's simplest form, perfume layering is applying one perfume on top of another, so the two fragrances blend together to create a brand new scent.
We all strive to achieve an individual look and creating a bespoke scent is the same principle, only applied to our sense of smell. Everyone knows that perfumes mix with our own body chemicals to alter slightly. Therefore every scent smells slightly differently on different people.
Not only is the lucky recipient now able to try their hand at perfume layering, they have 2 new fragrances to enjoy for their individual scents. Not forgetting the mystery 3rd scent that will be created thanks to the power of perfume layering.
Related Article: How to Layer Perfumes Like A Pro
11. Combine A Classic With Something Modern
We have already discussed the exciting concept of perfume layering in the previous section. I feel the ultimate fragrance gift would be one well known classic perfume to layer with a modern fragrance.
Two fragrances that are both outstanding in their own right can become greater than the sum of their individual scents. Below is a perfect example of what I feel is one of the best layering combinations available.
Layer #1 – The Classic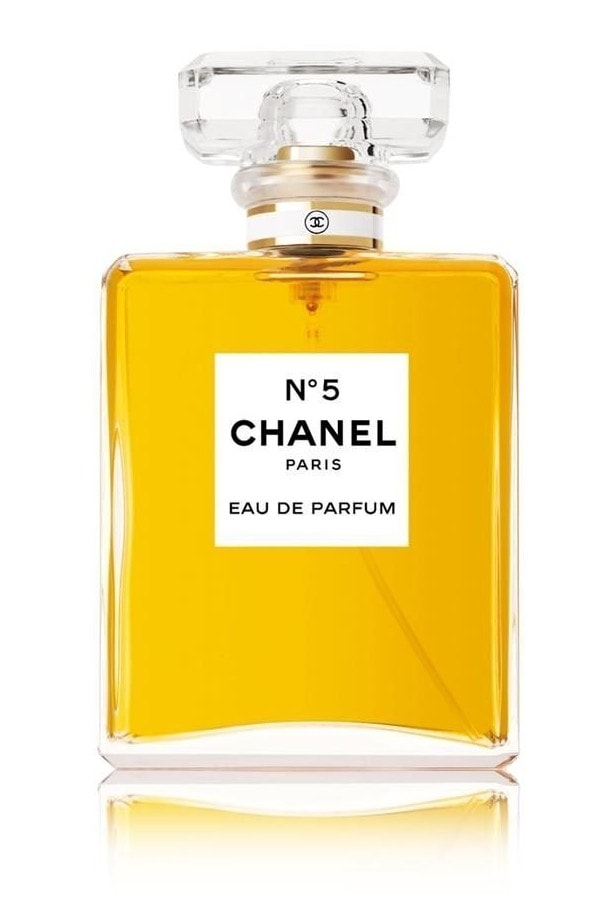 Chanel No. 5 by Chanel. This classic of classics may now seem a little mainstream. Harnessing its powdery powerful notes of Ylang-Ylang and Neroli and warm vanilla can be further transformed with a second exciting layer.
Layer #2 – Modern Day
Private Blend Oud Wood by Tom Ford. The light rose wood and cardamom of this fragrance blend seamlessly with No. 5's powdery top notes. The seductive base notes of oud, sandalwood and vetiver held within Private Blend Oud take you on a whole new fragrant journey.
12. Choose A Fragrance With A Beautiful Bottle
The perfume bottle can be just as important as the fragrance. If the bottle looks beautiful, this can easily generate a positive feeling for the perfume itself. Ask yourself a few questions before making a purchase:
Consider the bottle design, is it striking?
How does it feel in your hand?
Does the bottle have any weight to it?
Is it packaged nicely?
If your gift is a success, then the bottle may take pride of place on the wearers dresser. It's your personal responsibility to ensure this bottle stands head and shoulders from the rest of the collection.
13. Gift Wrap Is Also Important
Nothing shows how much thought and effort you put into choosing a gift by how well it is gift-wrapped. If your gift is presented just in the box with cheap wrapping paper, it will look and feel cheaper. Take the time to ensure your selected perfume is nicely gift-wrapped.
Some perfume stores provide a gift-wrap service for a small fee. They usually throw in some additional samples, plus use official wrapping paper with the perfumeries logo on for that added touch of excellence.
14. Narrow Down Your Search Using Fragrantica.Com
If you have never the perfume encyclopedia https://www.fragrantica.com/ then you are in for a treat. They have over 50,000 perfumes in their database. Each fragrance is fully searchable by specific perfume notes, fragrance gender, year of release, brand, the actual perfumer and more.
15. Get A Gift Receipt
Always ensure you get a gift receipt and include it with the gift so the recipient does not feel obliged to keep the gift forever in the perfume death drawer. When you hand over the gift mention casually that you have included the gift receipt in case it's not for them.

Final Thoughts
Not only should you now be ready to select the ultimate perfume gift, but have a feeling of excitement about the process. I have also put together a review of the most elegant perfumes ranging from timeless classics to modern day sophistication that I think you will also fine useful. You can see the full collection below: