In the world of fashion & fragrance there is no doubt that the French have somewhat of a monopoly on true pedigree. The majority of the most venerable haute couture houses and ateliers began life in France (Paris, to be specific) or began their career in under the guidance of a French couturier.
Of all the fashion institutions born in France, Christian Dior is one of the most famous and enduring having weathered the second world war, the changing society of the '60s, and a push into new territories. The history of Dior perfume is as unique as it is compelling.
Dior is responsible for some of the most iconic styles and scents in the world as well as training some of the most influential couturiers in waiting; Yves Saint Laurent, for example, was one of Dior's students.
Christian Dior was indeed a master of both fashion and fragrance. Someone who changed the face of the industry, making it what it is today. The story behind this icon and his fragrance is far from simple!
A New Beginning
In the early 20th century, French couturiers were undoubtedly the epicentre of world fashion. All that was elegant and desirable seemed to sevolve from the salons and streets of Paris. Nazi occupation during the second world war decimated the French fashion industry and drove many ateliers out of business.
Of the houses which were so influential before the war, two stood strong after the war; Chanel and Balengica. What makes the house of Dior so unique is that it rose from the ashes of the war. The Dior brand contributed to the rejuvenation of the fashion industry which had such strong roots in France.
Christian Dior; From Normandy to the New Look
Born in the coastal town of Granville, Normandy, in 1905 Christian Dior was well acquainted with luxury and elegance from a very young age. The child of a wealthy fertiliser manufacturer, and brother to four siblings, he moved to Paris with his family at the age of 5.
With a good education and family connections at his disposal, Dior could have done many things. His parents hoped that he would become a diplomat and enter the higher echelons of civil service.
Despite this, he was intensely creative from a very young age and made some pocket money by selling his sketches on the street. This artistic streak continued to developed after he left school.
Dior's father bought him a small art gallery where he enjoyed modest success, selling works by many artists including Pablo Picasso. The gallery thrived until the great depression during which his fathers business collapsed and he lost his mother and brother.
After closing the gallery Dior moved towards fashion by working with Robert Piguet until being called to serve in the war in 1940. Serving for two years, Dior exited military service and re-entered the fashion industry in 1942, working for Lucien Lelong with designer Pierre Balmain.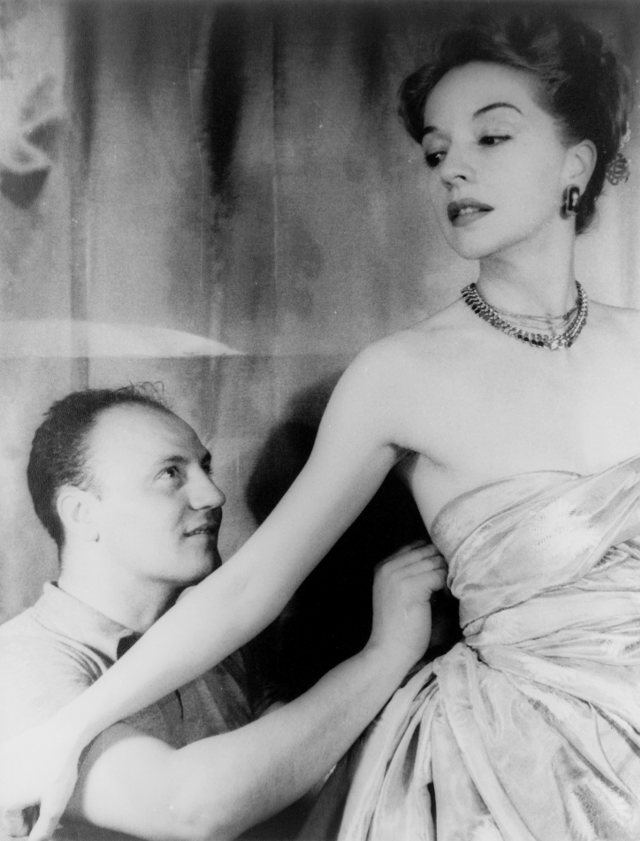 Their work with Lelong, who dressed French collaborators and the wives of Nazi officers in an attempt to keep the industry afloat, was instrumental in keeping the tradition of French ateliers who had come before them.
During this period, Lelong even travelled to Germany to keep Paris as the fashion capital of Europe, fending off Nazi attempts to move factories and saving the careers (and possibly lives) of some 25,000 seamstresses who were often Jewish refugees.
During this time, Diors younger sister, Catherine Dior, was an active member of the French resistance. She was captured by the Gestapo and imprisoned in the Ravensbrück concentration camp where she fought for her life before being liberated in 1945.
Christian and Catherine had enjoyed a close relationship. Her imprisonment and liberation made a mark on him, as can be seen by the fact that he named his premier perfume in her honour.
The Dior Brand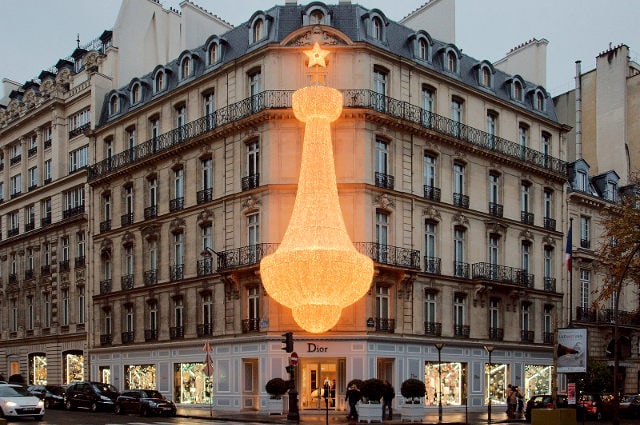 The fashion house of Dior was founded on 16th December 1946 in Paris at 30 Montaigne Avenue. Despite this, the house of Dior considers its official date of conception to be the 12th of February 1947, when the first collection was launched.
Over the next decade, the house of Dior would become the first French atelier to license production of his designs. While this was frowned upon by the industry at large, his patenting of the 'New Look' earned Christian Dior both money and a place at the head table of the fashion world.
In the end, nearly all ateliers followed his lead which resulted in the face of the fashion industry changing forever. In 1955, Yves Saint Laurent took up a position as Dior's design assistant, a role which he would fill until succeeding Dior after his death in 1955.
After the death of Christian Dior, aged just 52, the house of Dior went through numerous hands including the Boussac Group and the Willot group before coming to Bernard Arnault. Today Dior remains one of the biggest names in the fashion world and grossed £38.5 billion in 2018 alone.
A History Of Dior Perfumes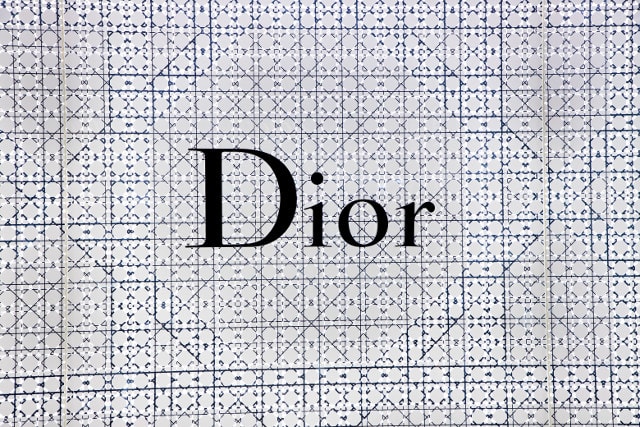 For many people, Dior fashion is out of reach. Haute couture is not only expensive, it can be impractical for many people. This is why the history of Dior perfume is far more applicable and involved with pop culture.
Like Coco Chanel before him, Christian Dior branded his fragrances to offer a little bit of luxury to the wider public. It all began with the spirit of the French resistance.
Miss Dior (1947)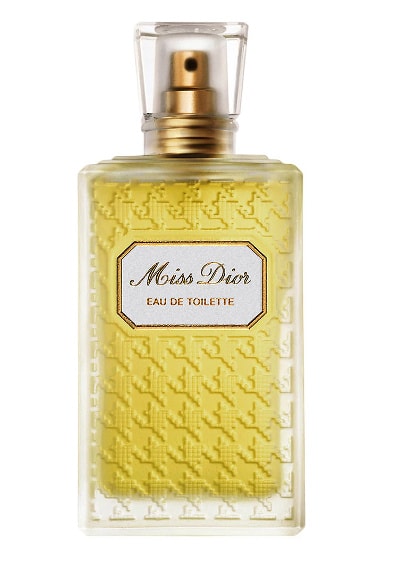 Named in honour of Catherine Dior, his younger sister who joined the French Resistance during the Nazi occupation. Created by Jean Charles and Paul Vacher, Miss Dior is a fragrance every bit as strong, complex, and beautiful as the woman which inspired it.
An uncompromising and strong individual, Catherine was a member of the Polish intelligence unit which was based in France during the war and survived imprisonment and torture in Ravensbrück concentration camp. A staunch family woman, she nonetheless distanced herself from her niece, Francoise Dior after she married a British neo-nazi leader.
These layers and complexities are represented by a stunning array of notes which range from citrus fruits and flowers to spices and musks. The result has been an undeniably feminine fragrance which nonetheless has bite, vibrancy, and a strong foundation.
Still ranked amongst Diors best selling perfumes (as of 2019), Miss Dior is a classic fragrance which is on par with Chanel No. 5 as an aspirational perfume (though it generally attracts a younger crowd than Chanel No. 5).
Diorling (1963)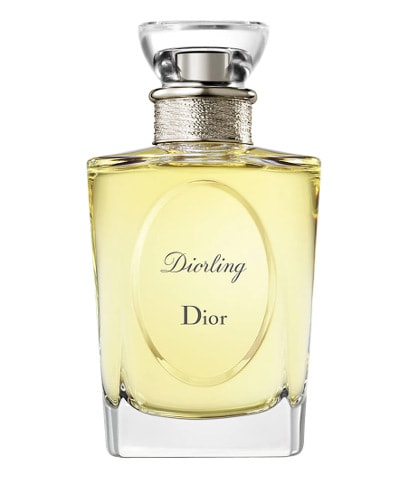 Though not the most well known of Dior fragrances, Diorling nonetheless represents an important stage in the history of Dior perfumes. Launched in the swinging sixties, Diorling managed to fuse the elegance of the past with the spicy, woody, and smoky notes of oakmoss, patchouli, and lime which were so prominent at the time.
The focus on scents which were so popular in the 'hippy' era gave it a modest level success. The elegant, art nouveau design of the bottle helped it stay connected to Diors haute couture roots. The tall, tapering bottle and musky base are, in hindsight, reminiscent of a far more well known Dior perfume; J'adore.
Of course, Diorling is more than just the elder sister to J'adore; it represents the first moment at which Dior shows it can adapt to the striking and extreme changes that popular culture can be subject to.
This marked Dior out as a company that was not just an appendage of the stuffy elite, but a company determined to stay in touch with the greater world.
Poison (1985)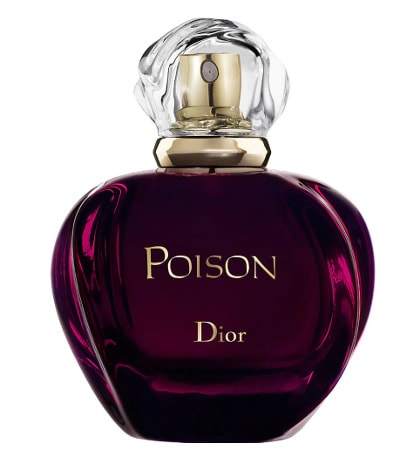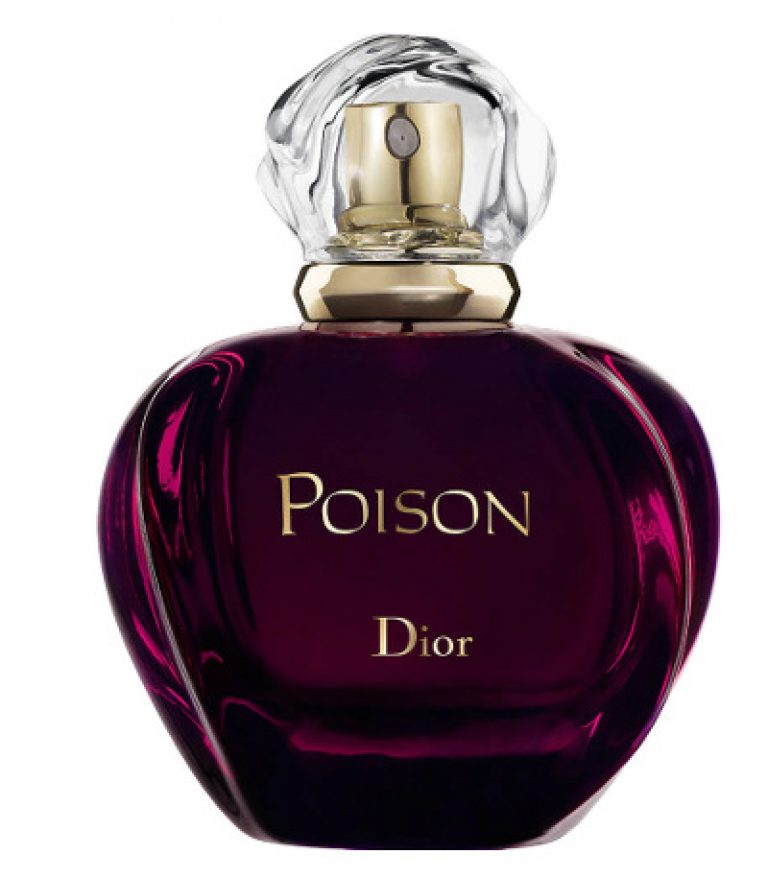 Of all the perfumes that Dior has produced, none stands above Poison. Now a staple for young women, especially those of an alternative disposition, Poison was a revolutionary fragrance when it was launched in 1985.
Perhaps common knowledge to those who were there when it was launched, but what most people don't realise is that Poison was created to bridge the gap between Diors excellent European sales and their rather lacklustre success in America.
After meticulous research, Edouard Flechier was commissioned to create this dark, spicy, and seductive scent. By using unusual ingredients such as tuberose, opopanax, coriander, and wild berries he created a fragrance which won a Fifi award and captured the hearts of hundreds of thousands of people.
Since 1985 new editions of this classic fragrance have been released. Pure Poison, Tendre Poison, and Hypnotic Poison each have their own distinct fragrance which is reminiscent of the original while being unique and alluring. As a result, the Poison range is one of the best selling fragrance lines produced by any luxury fragrance house.
J'adore (1999)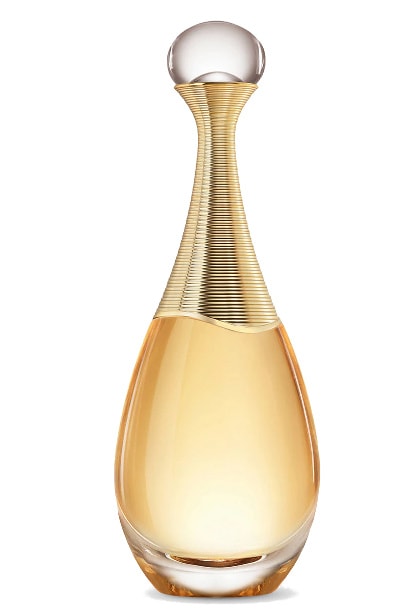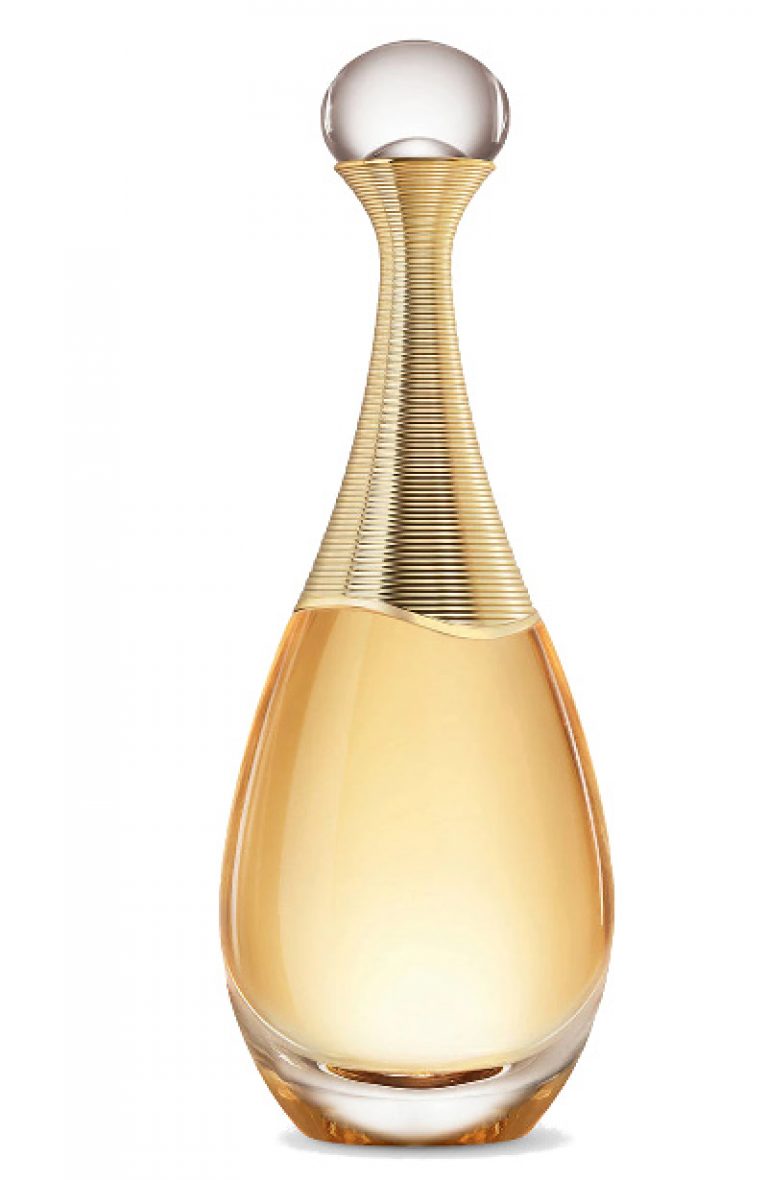 Dior created one of the most iconic adverts of the late '90s (and early '00s) when it launched J'adore for whom Charlize Theron was the face.
Perhaps the epitome of luxury and glamour in the early '00s, J'adore was mixed by Calice Baker with just that ideal in mind. Sweet and sharp, balmy and spicy, musky and floral it is complex and contradictory, just like the mysterious and glamorous women it was intended for.
Like Diorling before it, J'adore mixes both a classically elegant design and musky base notes with scents which touched on the pulse of the culture into which it was released.
The focus on berries and citrus fruits, mixed with woody scents and sweet vanilla made it perfect for its time when all-out feminine glamour, with a bold edge, was in vogue, It's iterations have managed to be just as apt at every point of release.
Joy (2018)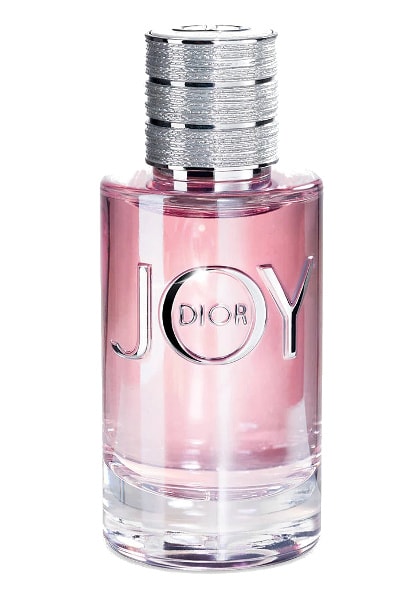 Dior was not the first fashion house to have its perfumes attached to the face of a famous and beautiful woman. Chanel No. 5, of course, was famously favoured by Marilyn Monroe.
Nonetheless, Dior was one of the first houses to give their perfumes a specific 'face'. In 1999, of course, it was Charlize Theron and the perfume J'adore. For the 'JOY' range, first launched in 2018, it is Jennifer Lawrence.
While J'adore was an ode to the 'Glamazon' of the '90s and early '00s, JOY is a vibrant, uplifting, and undeniably feminine fragrance which was designed to be tender, wistful, and sensual.
Mixed by Francois Demachy, JOY is surprisingly complex; led by spicy and fruity citrus fruit which gives way to feminine floral scents and, finally, a strong base of musk, cedar, sandalwood, and benzoin to underpin this gentle femininity with strength and depth.
In doing so it perfectly captures the complex femininity that many women express today.
A Legend in the Modern World
Each of these perfumes perfectly encapsulates a moment in the history of Dior as a fashion house. Though Christian Dior died in the early days of the fashion house, it has nonetheless retained some of the revolutionary and complex spirit that he and his family so often displayed.
As a leviathan of the fashion and beauty world, Dior could be expected to lag behind the times, but this has rarely if ever been the case.
At each moment, with each pivotal perfume, Dior proved that they had, and have, what it takes to stay ahead of the curve and bang on-trend. Of course, with 240 perfumes having been made across the seven decades that this fashion house has been in operation, these 5 represent on the most iconic and influential.
Each of their iterations displayed a unique flavour and disposition of its own and reached people in a way that allowed them to express themselves with no small measure of opulence.
Conclusion
The history of Dior perfume is a book that will never fully written as there is no telling what Dior will bring to the table next. Nonetheless, previous offerings suggest that Diors legacy will be one of quality, luxury, and revolutionary change.
I hope you enjoyed this article as much as I enjoyed researching it!
Before you go, I have put together a review of the most elegant perfumes ranging from timeless classics to modern day sophistication that I think you will enjoy.