Sisley has been producing high-quality perfumes, makeup and skincare products since 1976. The French brand was launched by Hubert d'Ornano and his wife Isabelle and still remains a family-run business.
The best Sisley perfumes blend delightful floral notes with exotic spices, fruits and woods. Some are ideal for spring and summer, others for the colder seasons, and all deserve a place in your collection.

My Review Of 7 Popular Sisley Perfumes
I already own Sisley Izia and Sisley Izia la Nuit but could not resist popping in-store to try the rest of the range. Below is my review of seven popular Sisley perfumes to fall in love with.
1. Sisley Izia Eau de Parfum
Review
Sisley Izia Eau de Parfum is a captivating and cheerful rose fragrance with bright zest and sensual musk that was first launched in 2017.
An intense burst of freshness meets you right from the start, with well-balanced notes of bergamot, aldehydes and pink pepper all competing for your attention.
The feminine aroma of lily-of-the-valley, peony, and jasmine fragrance is intensified by herbal angelica, projecting the rose still further. I love how the rose turns slightly woody and powdery, thanks to the cedar notes in the base.
Settles to a crisp and slightly spicy rose dominant fragrance with undertones of warm amber and exotic musk. Reminds me of Parfums de Marly Delina Eau de Parfum.
Top Notes:
White Bergamot, Aldehydes, Pink Pepper
Mid Notes:
Rose, Angelica, Floral Notes, Peony, Lily-of-the-Valley, Jasmine
Base Notes:
Musk, Cedar, Amber
Seasons & Longevity
A powerhouse when it comes to longevity, Izia stays on the skin for over 6 hours. The warm sunshine brings out the best of this perfume, making it perfect for the spring and summer months.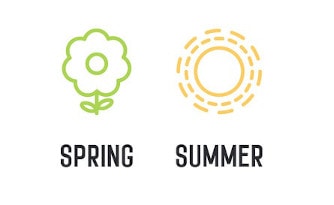 Benefits & Drawbacks
A very classy and elegant feminine fragrance

The beautiful rose note really stands out

Not super projecting but certainly noticeable
2. Sisley Izia la Nuit Eau de Parfum
Review
Released in early 2021, Sisley Izia la Nuit Eau de Parfum is the nocturnal counterpart to Izia. This mysterious and sophisticated blend has already become a top Sisley fragrance.
The initial fruity punch from mandarin and blackcurrant with just a touch of cardamom keeps the opening bright and fresh. Soon this bright top morphs into a dark and mysterious scent of the heart notes, where rose, magnolia and freesia try to outshine each other for attention as if they have all been given the lead role.
The labdanum and patchouli base notes restore the peace and bring a zen-like aura. In contrast, the ambroxan and vanilla help the perfume dry down into a bright, sweet, pleasant scent with wafts of rose and blackcurrant notes.
Top Notes:
Blackcurrant, Cardamom, Mandarin Orange
Mid Notes:
Rose, Magnolia, Freesia
Base Notes:
Patchouli, Labdanum, Vanilla, Ambroxan
Seasons & Longevity
I personally feel this is an any-season fragrance that is ideal for evening parties and romantic nights out. Whether you dress up or down, Izia la Nuit Eau de Parfum will hold in its opulent nocturnal embrace singing its ode to rose.
Performance-wise, Izia la Nuit lasts a decent 6+ hours with noticeable sillage and projection of rose, berries and patchouli. You could also consider Gucci Guilty Absolute Pour Femme.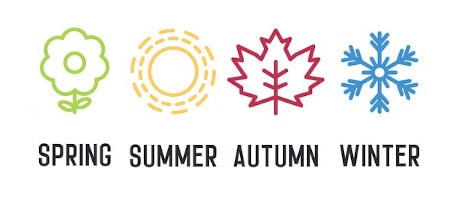 Benefits & Drawbacks
A well-balanced and sophisticated evening fragrance

Gets lots of compliments

Not super-powerful so may need a top-up
3. Sisley Eau du Soir Eau de Parfum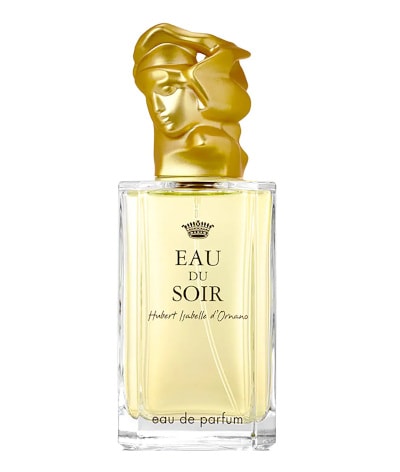 Review
Sisley Eau du Soir Eau de Parfum is an intricately beautiful chypre floral composition launched by Sisley in 1990. Created by Hubert d'Ornano, as a gift to his wife.
Grapefruit and orange generate the a sharp citrusy opening. The aromatic magic unfolds in the middle as carnation and iris add luxury, supported by a multitude of additional pretty flowers.
The multifaceted heart becomes warm and spicy with labdanum and pepper notes. Its sweetness is balanced well by the earthy undertones of patchouli and oakmoss. The fragrance is completed with a dose of musk and amber in the base.
Settles to a combination of powdery/woody moss notes and earthy patchouli mixed with florals sprinkled with bitter grapefruit accord. Reminds me of Floris Edwardian Bouquet Eau de Toilette.
Top Notes:
Grapefruit, Mandarin Orange
Mid Notes:
Oakmoss, Juniper, Patchouli, Pepper, Iris, Carnation, Rose, Syringa, Labdanum, Jasmine, Lily-of-the-Valley, Ylang-Ylang
Base Notes:
Musk, Amber
Seasons & Longevity
Eau du Soir is an any-occasion, colder weather scent that is great for autumn and winter. With unbeatable longevity of 8+ hours, moderate projection and sillage, the perfume will work its magic.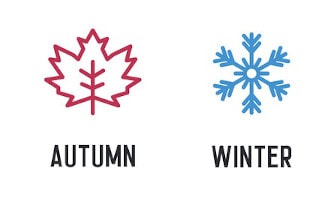 Benefits & Drawbacks
Very classy and expensive smelling

Excellent all-round performance

Woody notes may not suit everyone
4. Sisley Eau de Campagne Eau de Toilette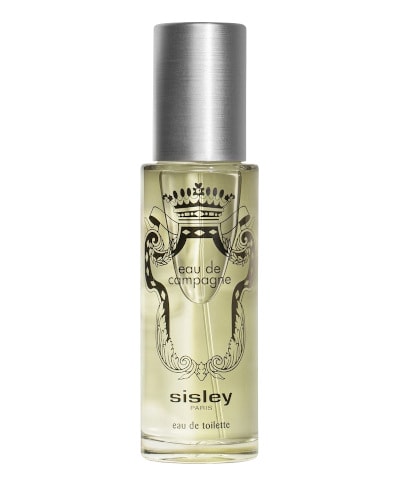 Review
Sisley Eau de Campagne Eau de Toilette is a timeless classic that has been a scent staple for perfume lovers since 1976. This phenomenal fragrance is like a breath of fresh country air in a bottle.
The opening delivers the green spiciness of tomato and basil leaves blended with bergamot and lemon that provide lift. A heart of green smelling geranium is the leading floral, discreetly supported by lily-of-the-valley and jasmine, plus hints of plum.
At the finishing line, the green floral garden settles into an earthy mix of oakmoss, vetiver and patchouli that is incredibly fresh, spicy and niche-like.
Top Notes:
Tomato Leaf, Basil, Lemon, Bergamot
Mid Notes:
Plum, Geranium, Galbanum, Lily-of-the-Valley, Jasmine
Base Notes:
Oakmoss, Vetiver, Patchouli, Musk
Seasons & Longevity
Very aromatic and green, it's ideal for spring and summer seasons, equally suitable for casual and more formal events. Leans slightly masculine and similar to Lacoste Essential Eau de Toilette.
Sisley Eau de Campagne has a soft sillage and a moderate 4+ hour longevity, which you would expect from an EDT composition.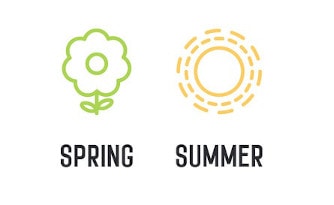 Benefits & Drawbacks
Strikingly fresh, green and spicy

Ideal if you fancy something different

Perhaps a little masculine
5. Sisley Soir de Lune Eau de Parfum
Review
Sisley Soir de Lune Eau de Parfum is a mysterious and rather unusual chypre floral fragrance composed by perfumer Dominique Ropion and launched in 2006.
The initial opening of fresh citrus is soon overshadowed by exotic spices of coriander, pepper and nutmeg. Rose and mimosa are the most dominant floral notes on the heart.
This fragrance develops into a chypre floral with oakmoss, patchouli and sandalwood chipping in for an earthy, mossy, woody finish. The woody musky dry down is coated in rich honey and the luxurious aroma of rose.
Top Notes:
Coriander, Pepper Oil, Nutmeg, Bergamot, Lemon, Mandarin Orange
Mid Notes:
May Rose, Mimosa, Iris, Jasmine Lily-of-the-Valley, Peach
Base Notes:
Honey, Oakmoss, Patchouli, Musk, Sandalwood
Seasons & Longevity
Soir de Lune is not your everyday scent but one that you need to seize the night. Perfect for "dress to impress" occasions, to shine and outshine, to the stage to upstage, to remember and be remembered! Ideal for autumn/winter.
Not for the faint-hearted, this perfume packs a punch with solid projection and sillage and lasts 8+ hours. As an alternative, consider Estée Lauder Knowing Eau de Parfum.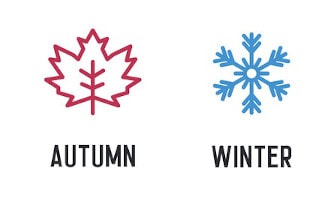 Benefits & Drawbacks
Exotic spices meet florals and honey

Excellent performance and value

A little unusual so not as blind-buy
6. Sisley Soir d'Orient Eau de Parfum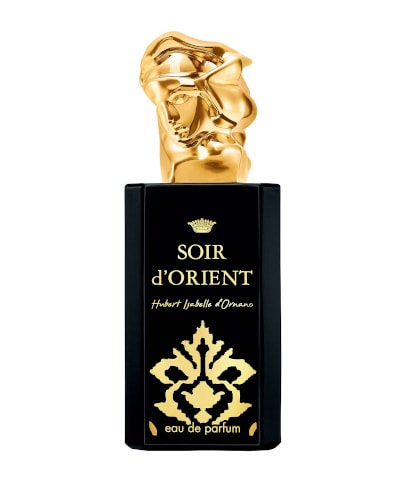 Review
Sisley shows its boldest side with this authentic take on the oriental genre. Sisley Soir d'Orient Eau de Parfum does not play it safe with its striking combo of smoke, spice and rose.
The perfume opens fiercely oriental, with the rich amalgamation of galbanum and saffron with a hint of zesty bergamot. A heart of luxurious Turkish rose and sweet geranium are dusted with black pepper notes.
Smokey incense and rich sandalwood hold the warm oriental notes right till the end, projecting soft whiffs of earthy patchouli. Settles down to an enticingly spicy, smokey rose with a twist of saffron and spice.
Alternatively, you may like to consider Vilhelm Peony Couture Eau de Parfum if you prefer something a little less smokey.
Top Notes:
Saffron, Galbanum, Bergamot
Mid Notes:
Turkish Rose, Black Pepper, Geranium
Base Notes:
Incense, Patchouli, Sandalwood
Seasons & Longevity
Soir d'Orient stays true to its oriental authenticity with its loud and explosive sillage and projection. The average longevity of 8+ hours, making it your go-out autumn-winter perfume. A must-have for special occasions or when you want to show your bold, uninhibited and full of confidence side.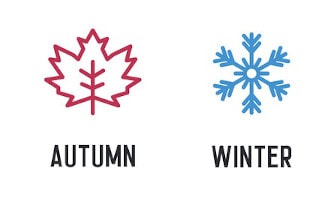 Benefits & Drawbacks
A fanfare of feminine oriental notes

Smells classy and utterly mysterious

Very bold on initial application so beware
7. Sisley Eau Tropicale Eau de Toilette
Review
The picturesque tropical land from far away, rich with exotic florals and fauna, is the inspiration for Sisley Eau Tropicale Eau de Toilette.
The delightful concoction of passionfruit and bergamot drenches you in a tropical rainstorm brightened by hibiscus. Hints of Turkish rose gently mingles with powdery violet and creamy tuberose in the heart.
Upon dry-down, this chypre floral brings patchouli notes, wood and musk. Settles to a tropical fruity/floral feminine fragrance with a nip of spice. Also consider Jimmy Choo L'Eau Eau de Toilette.
Top Notes:
Passionfruit, Bergamot, Hibiscus, Frangipani, Ginger flower
Mid Notes:
Violet, Turkish Rose, Tuberose
Base Notes:
Patchouli, Ambrette, Cedar
Seasons & Longevity
Eau Tropicale stays close to your skin and lasts about 4+ hours with reasonable sillage and projection. This non-evasive pleasant scent is most suited for warm spring, summer days. Perfect for day-to-day casual wear, be it work or sunny outdoor events.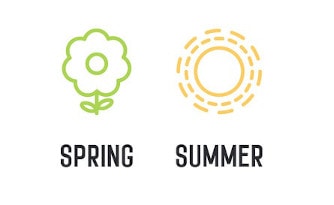 Benefits & Drawbacks
A beautifully blended tropical fragrance

Ideal for feel-good summertime wear

Not incredibly long-lasting

Best Smelling Sisley Perfume For Women
The best smelling Sisley perfume is Eau du Soir Eau de Parfum. Notes of oakmoss, patchouli, spices and musk are lifted by juniper and powdery iris. This spicy/woody feminine fragrance is both timeless and elegant.
Conclusion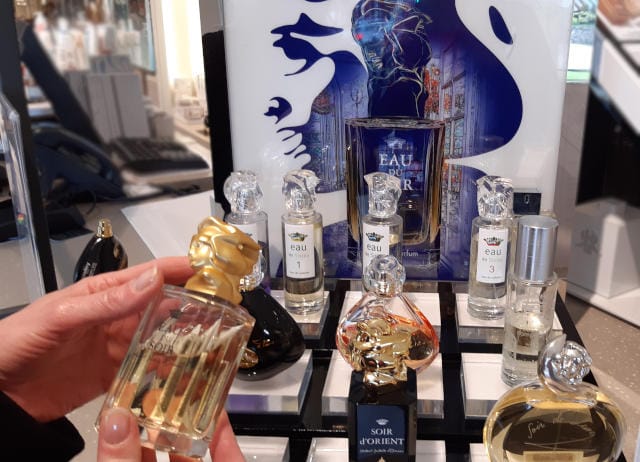 What I really love about Sisley perfumes is that their unusual note combinations ensure each fragrance is different. Some perfume houses tend to stick to their winning formula and end up with a collection that's pretty samey – not Sisley.
They also perform well and are nicely presented, an added bonus. So, the next time you find yourself in-store, don't forget to head on over to the Sisley counter and check out their fragrance collection.
Before I forget, it's also worth pointing out that a couple of Sisley skincare products made it onto my reviews of the Top 10 Best Pore Minimising Masks and also Facial Oils For Dry Mature Skin. Happy reading!

Further Reading
Below are some additional articles from Viora London's blog. We write articles on a number of interesting lifestyle topics such as fragrance, beauty, luxury accessories and more.
Ingrid is an avid perfume collector, fragrance writer & reviewer, fragrance Youtuber and Friend member of the British Society of Perfumers who has worked in the fashion industry for over 30 years.