Founded in 1730 by Juan Famenius, Floris remains one of the oldest perfume houses in London. The best Floris perfumes for women are effortlessly elegant, refined and timeless.
Floris was originally a creator of grooming, shaving products, perfumes and colognes. In 1820 the brand was given a royal warrant as the "Smooth Pointed Comb Maker" to King George IV, further elevating its status.

Best Floris Perfumes
With exquisite blossoms, alluring spices and seductive woods, the best Floris perfumes for women are elegant and refined. Here are 7 to discover.
1. A Rose For… Eau de Parfum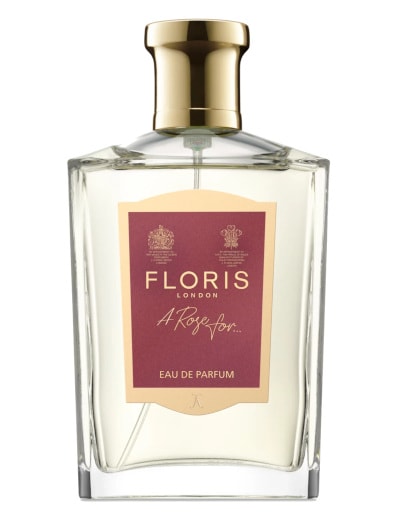 Review
A Rose for… is a real feast for the senses. This complex, elegant floral/woody scent has head-turning, smoky, spicy undertones. Launched in 2016.
A dry, rich, smoky opening of Darjeeling tea, incense, and cassis is soon lifted by sweet, fresher heart notes of red rose, orris, and oud.
This heady combination is underpinned by sandalwood, patchouli, and vanilla. The result is an incredibly complex take on a classic rose fragrance that feels traditional but not dated.
Top Notes:
Darjeeling Tea, Incense, Cassis
Mid Notes:
Red Rose, Orris, Oud
Base Notes:
Sandalwood, Patchouli, Vanilla
Seasons & Longevity
Although rich, A Rose for… is a versatile scent that can be worn for autumn, winter and spring, day to night. Smells dressy and classy.
One extra benefit is the performance is very good, and you can expect this fragrance to last well, giving you around 6+ of noticeable projection.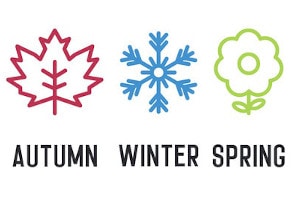 2. Edwardian Bouquet Eau de Toilette
Review
Edwardian Bouquet was originally created in 1901 and, as such, is a traditional perfume traditional in many senses, yet offers a unique twist on the classic floral chypre similar to Sisley Du Soir.
Bergamot, hyacinth, mandarin, and various green notes make the first wave of Edwardian Bouquet bright and fresh before the floral bouquet of rose, jasmine, and exotic ylang-ylang bloom.
Soft oakmoss, exotic musk, sandalwood, warm amber, and earthy patchouli bring complexity. Settles to an elegant green/floral scent with mossy edges.
Top Notes:
Bergamot, Green, Hyacinth, Mandarin
Mid Notes:
Jasmine, Rose, Ylang Ylang
Base Notes:
Amber, Musk, Oakmoss, Patchouli, Powdery Notes, Sandalwood
Seasons & Longevity
Ideal for spring and autumn daytime wear, this is a bright and delicate scent with sparkling edges, and despite its age, it still smells modern yet timeless.
Performance is decent, and the overall formula is long-lasting, offering 5+ hours of wear from each application.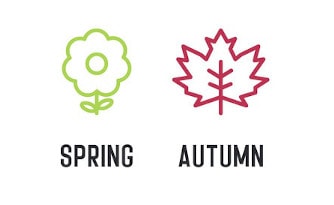 3. Cherry Blossom Eau de Parfum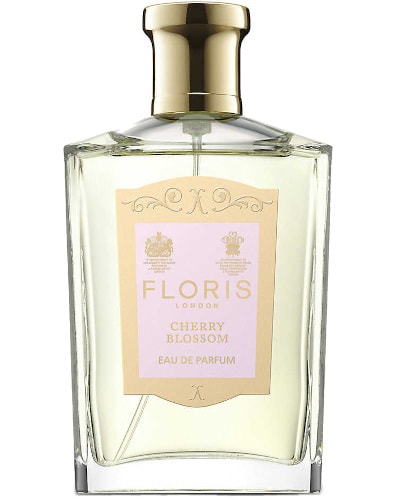 Review
Sweet, fruity, and youthful, Cherry Blossom Eau de Parfum is a vibrant and fun scent with an unashamedly feminine heart that invites exploration and exudes girlish yet sophisticated energy.
Bright, juicy, and warming, the opening of Cherry Blossom unleashes zesty bergamot, orange, and pink peppercorn lifted by cherry blossom, peony, rose, cherry, and osmanthus in the heart.
Upon dry-down, sandalwood and musk never truly come into their own. Settles to a carefree cherry/floral scent with hints of pepper similar to Sakura by Acqua di Parma.
Top Notes:
Bergamot, Orange, Pink Peppercorn
Mid Notes:
Cherry Blossom, Osmanthus, Peony, Rose, Cherry
Base Notes:
Musk, Sandalwood
Seasons & Longevity
Fun and carefree, Cherry Blossom Eau de Parfum is the perfect daytime scent for spring and summer. Thinks shopping trips, lunches, garden parties, and festivals.
One drawback is that it's not a super performer, but one application should give you up to 4+ of wear with gentle sillage and projection.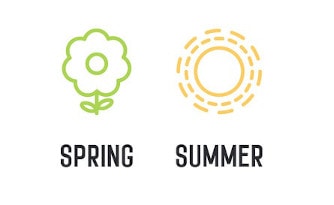 4. Bergamotto Di Positano Eau de Parfum
Review
One of the fresher Floris fragrances for women, Bergamotto Di Positano, is the essence of a coastal summer. Bright and fresh with underlying hints of spice and smoky woods.
Opening with fresh and salty coastal notes lifted by zesty mandarin and bergamot, Bergamotto Di Positano grabs attention and holds it as the heart of ginger, vanilla, orange blossom, and green tea emerges.
A discreet base of amber and wood notes, spices, and vanilla hovers in the background. Settles to a citrus/aquatic scent with warm amber and vanilla.
Top Notes:
Bergamot, Marine Note, Mandarin
Mid Notes:
Green Tea, Orange Blossom, Ginger, Vanilla
Base Notes:
Amber, Spice, Ambrette, Woods, Vanilla
Seasons & Longevity
Ideal for warm spring and summer daytime wear, the zesty citrus persona of Bergamotto Di Positano is the scent you need when you don't fancy something floral.
Super-strong for the first hour, but one drawback is that it soon fades, so I recommend you over-spray to boost longevity. Expect 3+ hours of wear with a moderate scent bubble.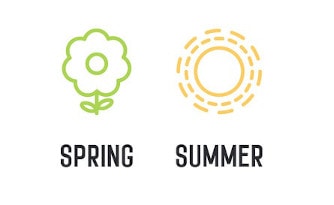 5. Sirena Eau de Parfum
Review
Another bright, coastal scent from Floris, Sirena Eau de Parfum, is sensual and sexy – a scent for sirens and seductresses. Mixing classic, sweet scents with juicy and warming edges, Sirena is gorgeous and intoxicating.
Salty notes mix with bergamot, jasmine, and pink pepper to create a deliciously zesty opening soothed by fragrant oleander, rose, peony, and red berries.
Musk and sandalwood create a subtle yet potent base that supports the more delicate and floral scents. The overall blend is playful and sweet with salty undertones.
Top Notes:
Jasmine, Marine Note, Bergamot, Pink Peppercorn
Mid Notes:
Oleander, Peony, Rose, Summer Berries
Base Notes:
Musk, Patchouli, Sandalwood
Seasons & Longevity
Sirena has a luminous quality that is perfect for spring and summer daywear and can even be used as a holiday scent, relaxing by the pool.
You will get around 4+ hours of wear from a single application, before its a skin scent, so be prepared to reapply to give it a boost.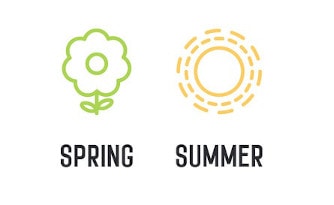 6. White Rose Eau de Toilette
Review
White Rose is the oldest Floris perfume on this list (launched in 1800) and is quite traditional. However, that doesn't mean that it is dated or boring.
Light and bright, the initial aldehyde opening is joined by carnation and fresh green notes reminiscent of spring in full bloom.
The rose, iris and violet heart notes are wonderfully powdery, reinforced by the dry and sweet base of amber, musk, and powder notes.
Top Notes:
Aldehydic, Carnation, Green Notes
Mid Notes:
Iris, Rose, Jasmine, Violet
Base Notes:
Amber, Musk, Powdery Notes
Seasons & Longevity
Timeless and durable, White Rose is best worn for spring and early summer, leaning more toward being a daytime scent for dressy occasions such as weddings and garden parties.
One benefit is that performance is good; you can expect around 5+ hours of wear from a single application with noticeable sillage and projection.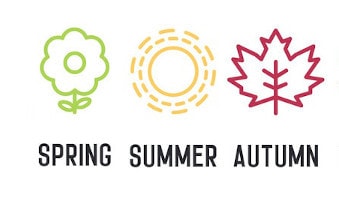 7. Bouquet De La Reine Eau De Toilette
Review
A modern (2002) interpretation of a classic white floral perfume, Bouquet De La Reine is complex and versatile, evolving on the skin as it dries and ages.
The opening is juicy and slightly tangy, with notes of blackcurrant bud, violet leaf, bergamot, and peach. Jasmine, tuberose, rose, and lily-of-the-valley all bloom furiously.
Oakmoss, sandalwood, and vanilla are present at the base but never dominate the complex and youthful white floral.
Top Notes:
Bergamot, Blackcurrant Buds, Peach, Violet Leaf
Mid Notes:
Jasmine, Lily of the Valley, Rose, Tuberose, Ylang Ylang
Base Notes:
Oakmoss, Sandalwood, Vanilla
Seasons & Longevity
Bouquet De La Reine is a versatile spring and summer scent best worn in the daytime when the weather is not too chilly.
Fairly sharp at first but soon settles; you can expect 5+ hours of solid performance from one application.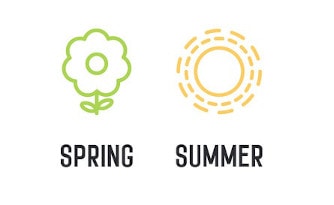 Ingrid's Top Pick
Floris White Rose
My top pick is White Rose Eau de Toilette, as I feel it gives the full Floris experience of timeless elegance and style.
Powdery iris, rose, and violet are all lifted by aldehydes and, carnation and green notes. A wonderfully feminine scent that will make you feel special!
Conclusion
The best Floris perfumes for women are complex and graceful scents that evolve as they age on the skin. What I enjoy most about these fragrances is that they smell elegant and timeless, like a vintage Chanel scent.
If you are searching for an ageless and confident scent ideal for any occasion, Floris is a brand that is well worth considering for your collection.
One cool thing to mention, Floris fragrances are available in 50ml (1.6 oz) and 100ml (3.3 oz) bottles, plus handy 10ml (0.35 oz) bottles that are ideal for discovering multiple scents without breaking the bank.
Prices on average range between £18/$20 to £80/$85 depending on bottle size, making them both quality and affordable.

Further Reading
Below are some additional articles from Viora London's blog. We write articles on a number of interesting lifestyle topics such as fragrance, beauty, luxury accessories and more.