The Vyrao perfume collection currently consists of five innovative and unconventional fragrances designed to bring positivity, enlightenment and harmony to the inner you.
Blended using organic plant and flower remedies, each Vyrao perfume comes with a healing Herkimer diamond crystal energised to raise energy and invoke positive emotion.
Founder Yasmin Sewell has used her skills working with Chloe, Mulberry and Liberty to launch the Vyrao perfume collection at Selfridges in May 2021. The brand's philosophy is to create natural, organic fragrances to allow us to re-connect with ourselves.

5 Vyrao Fragrances For Him & Her
After experiencing each fragrance contained in the Vyrao High Five Set, here is my review of 5 Vyrao perfumes.
1. Vyrao Witchy Woo Eau de Parfum
Review
Spicy, woody-floral Witchy Woo Eau de Parfum was launched in 2021 and created by perfumer Lyn Harris. Classified as unisex, to me, Witchy Woo leans more towards the feminine side.
Deep, illuminating and full of energy, this fragrance aims to boost your courage and creativity, balancing and harmonising stress and anxiety.
The beginning is intense, opening with smooth, buttery Moroccan orris and fragrant rose. Black pepper, cinnamon and nutmeg in the heart intensify the composition with an earthy, oriental spiciness.
Upon dry-down, opoponax and sandalwood bring subtle sweetness. Patchouli and frankincense creep in to add an earthy vibe.
Settles to a warm, smokey, spicy floral concoction, overall sweet, with a somewhat calming feel. Witchy Woo Eau de Parfum is unexpected and mysterious, with a calming twist.
This perfume is ideal for wearing during the autumn and winter months in the evening due to its glorious complexity. Reasonable sillage and projection with longevity for 4+ hours.
Top Notes:
Orris, Rose, Carrot Seed
Mid Notes:
Nutmeg, Cinnamon, Black Pepper, Iris Absolute
Base Notes:
Frankincense, Opoponax, White Musk, Patchouli, Sandalwood
Price & Reviews
You can check the latest pricing, see customer reviews and shop online:
2. Vyrao I am Verdant Eau de Parfum
Review
I am Verdant Eau de Parfum, also launched in 2021, is a fresh, green floral fragrance that sparkles with positive vibes of transformation and illumination.
This uplifting perfume opens with an explosion of zesty bergamot and cyclamen that projects a sweet, delicate floral aroma with an aldehydic accent. Frankincense brings an aromatic, rosemary-like accord, intensifying opening with its earthy citrus note.
The floral heart of orange blossom and iris flower provides an exotic and slightly powdery aroma elevated with the punch of black pepper.
In the base, the piney juniper wood and warming musk ground the composition. Settles to a refreshing spicy/green and citrus combo.
For me, this unisex citrus fragrance leans more towards the masculine side. For added femininity, it would layer well with a powdery floral scent such as Fredric Malle Iris Poudre Eau de Parfum.
More of a daytime scent, I am Verdant Eau de Parfum is best suited for spring, summer and autumn. Lasts 5+ hours with good sillage and projection.
Top Notes:
Italian Bergamot, Cyclamen, Frankincense
Mid Notes:
Orange Flower, Iris Absolute, Black Pepper
Base Notes:
Juniper Wood, White Musk
Price & Reviews
You can check the latest pricing, see customer reviews and shop online:
3. Vyrao Free 00 Eau de Parfum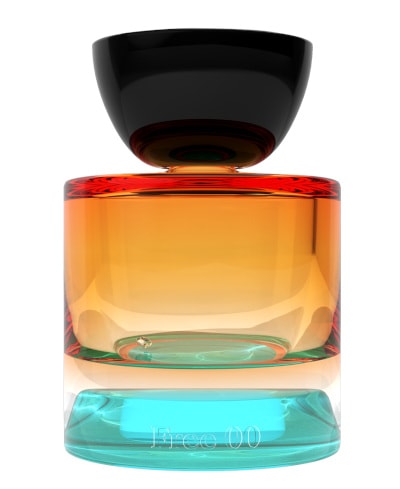 Review
A citrus floral fragrance, Free 00 Eau de Parfum is a citrus/white floral fragrance that aims to bring liberation & sensuality to your daily routine.
The opening is well-balanced – soft and sweet, brimming with dazzling citruses and hints of musk in the background. Sweet jasmine in the heart is supported by a touch of waterlily.
A woody musky base with sweet vanilla edges brings all notes together, settling down this fragrant mix. Dries to an energetic blend of citruses and white florals, peppered with the balsamic warmth of sandalwood.
Free 00 Eau de Parfum is a pleasure to wear as it's so uplifting. To me, this gorgeous feminine scent is perfect for warm and sunny spring, summer months and sunny holidays away.
As you would expect from a citrus/green fragrance, longevity is only 3+ hours on the skin. However, it projects well, leaving a trail of cheerful sunshine behind.
Top Notes:
Sicilian Lemon, Mandarin, Orange Flower
Mid Notes:
Egyptian Jasmine, Vanilla, Waterlily
Base Notes:
Sandalwood, Musk
Price & Reviews
You can check the latest pricing, see customer reviews and shop online:
4. Vyrao Georgette Eau de Parfum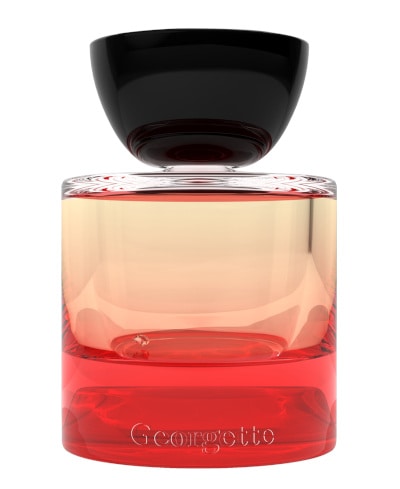 Review
Launched in 2021, Georgette Eau de Parfum is a woody floral scent mixed around Turkish rose. This mood-evoking and energy-balancing fragrance aims to enhance your sense of self-love.
The scent unfolds with the delicate aroma of Turkish rose dusted with pink pepper. A heart of contrasting sandalwood and patchouli adds a smooth, musky undertone.
In the base, guaiac wood is intensified by the dark accord of black tobacco and smoothed by vanilla accord. Settles to a fresh yet warming woody-rose scent with hints of smoky tobacco.
Georgette Eau de Parfum provides 4+ hour longevity with moderate sillage. It's an all-year-round fragrance, ideal for any season and occasion.
Top Notes:
Turkish Rose, Pink Pepper
Mid Notes:
Violet Leaf, Sandalwood, Patchouli
Base Notes:
Guaiac Wood, Black Tobacco Absolute, Vanilla
Price & Reviews
You can check the latest pricing, see customer reviews and shop online:
5. Vyrao Magnetic 70 Eau de Parfum
Review
An aromatic amber woody scent, Magnetic 70 Eau de Parfum is a sensual scent that focuses on attraction & protection. This well put together fragrance reveals subtle smoke and balm dipped in dusty green tones and is more masculine to my nose.
The opening unleashes a deep aroma of woods and resin that are earthy, smoky, and almost leathery. The herbaceous Angelica in the heart complements the citrusy balsamic spice of frankincense topped with the spicy odour of black pepper.
Resinous elemi in the base provides lift and additional freshness. Iris flower adds subtle powdery/creaminess to the composition with juniper wood injecting it with a bitter spice.
The fragrance settles to an aromatic earthy-woody scent with the hints of musk, bitterness, and herbal spice.
This perfume features moderate 4+ hour longevity and sillage, and it is best worn during colder spring, autumn and winter months.
Top Notes:
Vetiver, Cedarwood
Mid Notes:
Frankincense, Angelica Seed, Black Pepper
Base Notes:
Iris, Juniper Wood, Elemi
Price & Reviews
You can check the latest pricing, see customer reviews and shop online:

Conclusion
So there you have it, five incredible Vyrao perfumes, each one skillfully put together and designed to evoke the senses.
Although the brand's philosophy of boosting our inner energy through fragrance is nothing new, Vyrao should be applauded. They have reminded us of what we should never forget, that fragrance affects us to our core.

Further Reading
Below are some additional articles from Viora London's blog. We write articles on a number of interesting lifestyle topics such as fragrance, beauty, luxury accessories and more.
Ingrid is an avid perfume collector, fragrance writer & reviewer, fragrance Youtuber and Friend member of the British Society of Perfumers who has worked in the fashion industry for over 30 years.