Known primarily as the enigmatic and talented perfumer who pioneered the 'niche' perfume industry as we know it today, Serge Lutens could be the greatest perfumer you've maybe never heard of.
A niche fragrance trailblazer, Serge Lutens is the perfumer's perfumer. From his early days collaborating with Christian Dior and Shiseido, he has created a remarkable fragrance collection.
I paid a trip to the Harvey Nichols fragrance department in London to discover the best Serge Lutens fragrances for men packed with head-turning spices, fruits, florals, woods, resins and musks.

Best Serge Lutens Fragrances For Men
Armed with an array of samples packed with spices, woods and musky aromas, I've selected 8 of the best Serge Lutens fragrances for men who dare to dazzle.
1. La Couche Du Diable Eau de Parfum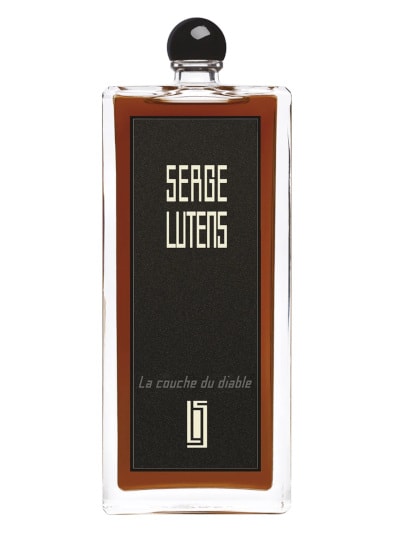 Review
Designed to evoke indulgence and sensuality, La Couche du Diable is a fragrance that combines rich and seductive fruits, floral notes and plenty of wood.
Rose and complex fruity notes create a head-turning first wave, leading to a delicious tart heart of cistus jam that caught my attention.
All of this is underpinned by a wave of rich, woody oud accord to ensure a masculine-leaning decadent scent that will turn heads wherever you go.
Top Notes:
Fruity Complex, Rose
Mid Notes:
Cistus Jam
Base Notes:
Oud Accord
Seasons & Longevity
I recommend this fragrance to be ideal for autumn, winter and early spring, and it is best worn on cold nights. Think fancy bars and dinner dates.
Thanks to its robust profile, La Couche du Diable provides excellent projection. This potency means you can expect 7+ hours of wear from one application.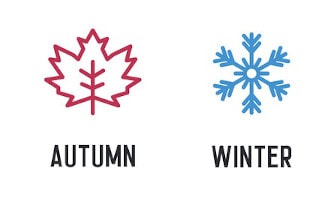 2. Ambre Sultan Eau de Parfum
Review
Gorgeously warm and rich, Amber Sultan is a complex blend from Serge Lutens that brings to mind the bustle and exotic spicy aromas of a Middle Eastern market.
Ambre Sultan is a complicated and harmonious fragrance where spices, herbs, and woods unite. Most prominent are amber, benzoin, patchouli, coriander, myrrh, and sandalwood.
This unique blend evolves as it dries with touches of sweet vanilla, too. Smells similar to Tom Ford Amber Absolute, but richer.
Top Notes:
Coriander, Oregano, Bay leaf, Angelica, Myrtle
Mid Notes:
Vanilla, Clary sage, Myrrh
Base Notes:
Benzoin, Patchouli, Sandalwood, Resins
Seasons & Longevity
As you might imagine, this cologne's resinous notes make it ideal for winter and autumn nights when the cold air will prevent its intensity from becoming a room-clearer!
I found this fragrance to be a beast, so don't overspray. You will get at least 7+ hours of wear from a generous application.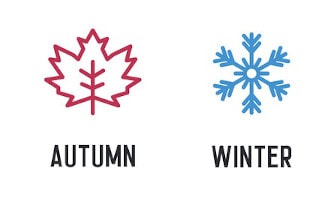 3. Chergui Serge Lutens Eau de Parfum
Review
By balancing out the rich ingredients with some brighter florals, Chergui Eau de Parfum evolves into a complex, well-rounded scent.
With notes of tobacco leaf, honey, and amber, Chergui has a sweet and earthy start that melts into a heart of rose, powdery iris, and smoky incense.
Rich leather, sandalwood, and musk create a rich, resinous, dry base with sweet edges and a smoky finish. In short, this is one sexy cologne.
Top Notes:
Tobacco Leaf, Honey, Amber
Mid Notes:
Rose, Iris, Incense
Base Notes:
Leather, Hay, Sandalwood, Musk
Seasons & Longevity
I recommend Chergui is best worn on cold days in winter and autumn when the cold air will allow the notes to shine.
Thanks to its complexity, this scent has colossal projection and incredible staying power. Let this cologne carry you from day to night.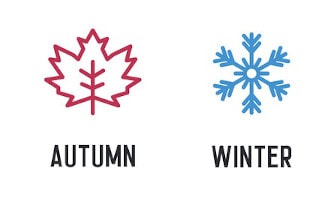 4. Parole d'Eau Eau de Parfum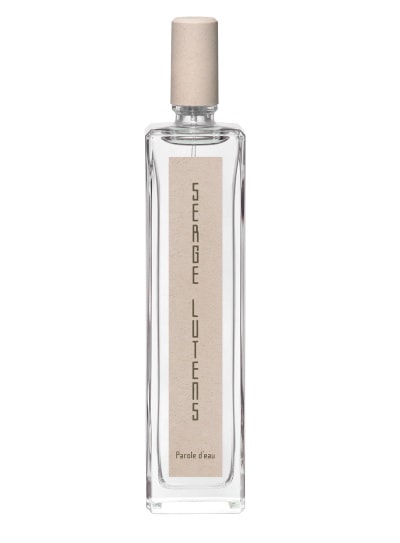 Review
With a deceptively simple list of notes and a stunningly nuanced scent profile, Parole d'Eau is full of surprises. Launched in 2022, it's perfect for a professional guy who needs a bright cologne.
Green and resinous pine needles ensure the top layer of this scent is forest fresh, while the vibrant heart of eucalyptus leaves adds a retro vibe to my nose.
At the base, lemon zest introduces a uniquely zesty scent almost effervescent in nature. Well worth checking out.
Top Notes:
Pine Needles
Mid Notes:
Eucalyptus Leaves
Base Notes:
Lemon Zest
Seasons & Longevity
If you want to get the best out of Parole d'Eau, wear it during spring and summer on warm days. Think outdoor events, al fresco lunches, or simply running errands.
One drawback is that this freshie is a more delicate blend than others on this list, so expect to reapply after 4+ hours.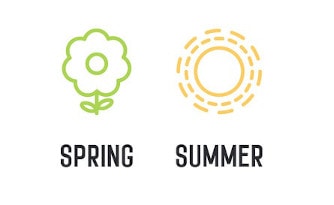 5. Poivre Noire Eau de Parfum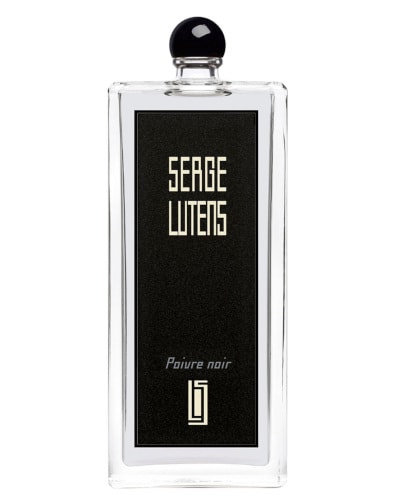 Review
Aromatic and spicy, Poivre Noire is an attention-seeking cologne that feels unashamedly masculine. This is a man's man scent… you may get the urge to chop wood and build a log cabin.
It opens with a blast of spicy and fresh black pepper that melts into a heart of resinous, rich cedarwood, with plenty of nutmeg coming to the fore to add sweetness and spice.
Although quite brutish, this evolved to be more complex than I expected. Reminds me of a deeper version of Le Labo Vetiver 46.
Top Notes:
Black Pepper
Mid Notes:
Cedar Wood
Base Notes:
Nutmeg
Seasons & Longevity
I'm going to place this in the any-season category. Maybe not a full-on summer daytime scent, but it will get you noticed even on a cool summer evening.
The benefit of this potent cologne is that it has powerful projection and good staying power. People nearby will know you have this on!

6. Five O'Clock Au Gingembre Eau de Parfum
Review
Blended by Christopher Sheldrake, Five O'Clock Au Gingembre is a striking statement piece packed with spices ideal for the guy who dares to dazzle.
Right from the start, this fragrance has a lot going on; honey, patchouli, amber, cacao, and pepper all come at you at once, plus a kick of ginger and cinnamon in the heart does not let up the pace.
Upon dry-down, I found that the seductive base of musk and sandalwood provides some smooth contrast to the exotic spices. Very nice, indeed.
Top Notes:
Honey, Patchouli, Amber, Pepper, Cacao
Mid Notes:
Ginger, Cinnamon, Woody Notes
Base Notes:
White Musk, Sandalwood
Seasons & Longevity
Intense yet nuanced, subtle and sensual, Five O'Clock Au Gingembre is ideal for autumn and winter.
Although potent, this fragrance is not too overpowering; the blend is durable and will last over six hours, casting a medium-sized scent bubble.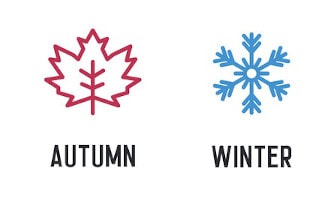 7. Bornéo 1834 Eau de Parfum
Review
I believe Bornéo 1834 is a very traditional and classic scent with a few modern floral twists. Spicy and resinous by nature, this fragrance smells niche and expensive.
Galbanum and cacao create a sweet, fragrant opening with a soft, rounded edge and a distinct earthiness that takes on some freshness from the white flowers at its heart.
Exotically earthy and smoky patchouli hits hard, supported by rich labdanum. Settles to a duo of patchouli and cacao.
Top Notes:
Galbanum, Cardamon
Mid Notes:
White Flowers, Cacao
Base Notes:
Patchouli, Labdanum
Seasons & Longevity
Rich, sweet, and smoky, Bornéo 1834 should be reserved for autumn, winter, and creeping into spring. I would say it leans more towards being an evening fragrance.
Projection is moderate but lingering and will create a welcoming scent bubble around you. One application should give you 7+ hours of longevity.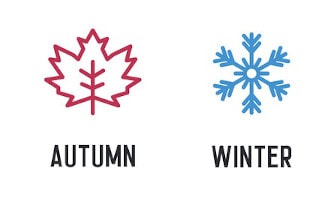 8. L'Orpheline Eau de Parfum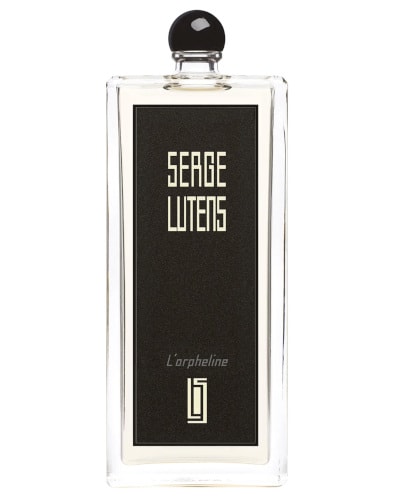 Review
L'Orpheline Eau de Parfum is undeniably one of the more striking fragrances on this list that will reel in the compliments.
Incense, castoreum and exotic musk combine to create a unique and potent cologne that is animal and earthy, smoky and leathery, sweet yet bitter.
There is a hint of dried fruits, which I love; L'Orpheline is a triumph of nuance created from pure simplicity.
Top Notes:
Incense
Mid Notes:
Castoreum
Base Notes:
Musk
Seasons & Longevity
I found this scent versatile, so I will place this in the any-season category. Wear it to fancy lunches, afternoon dates, evening dinners, bars, the theatre, you name it.
Performance is excellent. The benefit of the purity of this fragrance means that you can get noticeable performance for 8+ hours.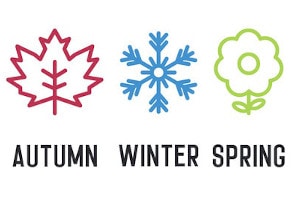 Andrew's Top Pick
Ambre Sultan Eau de Parfum
My personal favourite Serge Lutens fragrance for men is Ambre Sultan due to its depth of resins and spices and a touch of vanilla. I'm wearing it as I write this, and I smell classy indeed.
Conclusion
Serge Lutens has been one of the pioneering minds of niche perfumery. The best Serge Lutens fragrances for men lean to the traditional side with plenty of exotic spices and musk. Still, many have a modern twist due to some uplifting floral notes.
Also read: 8 Best Serge Lutens Perfumes: From Paris With Love
Price vs. performance is decent, as although these fragrances cost approximately £180/$230 per 100 ML, their performance and overall niche wow factor certainly make up for it in my opinion.

Further Reading
Below are some additional articles from Viora London's blog. We write articles on a number of interesting lifestyle topics such as fragrance, beauty, luxury accessories and more.