Mention niche perfume brands, thoughts of snooty assistants, overly-extravagant scents, and eye-watering prices can come to mind. Our recent visit to Shy Mimosa, a niche perfumery boutique owned by Maria Kabakova-Upfold in Bristol, proves quite the opposite.
Maria's intimate boutique contains a painstakingly curated collection of the best niche perfume brands obtained during her far-flung travels. Combining this with extensive niche perfumery knowledge delivered in a down to earth way is a recipe for success.
Ingrid and I were placed in the incredibly experienced hands of Tim Nicholson, whose task was to take us on a journey through the best niche perfume brands he feels every Viora London reader should experience.

Best Niche Perfume Brands
We've teamed up with the Shy Mimosa boutique to reveal the 11 best niche perfume brands that every fragrance lover should consider for their collection.
1. La Parfumerie Moderne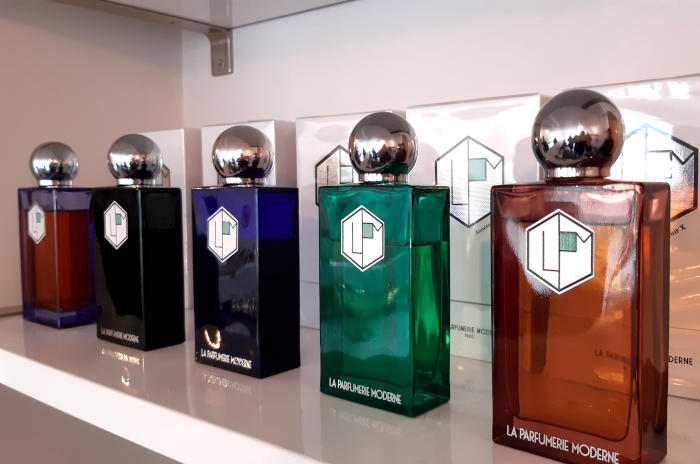 Review
As a boy, Philippe Neirinck discovered a small perfume bottle in a run-down palace while exploring. He founded La Parfumerie Moderne to bring his childhood memory of this fragrance to life with perfumer Marc-Antoine Corticchiato.
There are currently 5 fragrances in the La Parfumerie Moderne collection, blending classic florals such as iris and hyacinth with oakmoss, leather and even myrrh.
Each La Parfumerie Moderne perfume is presented in a striking Art Deco style bottle and a complementing vintage-looking box. Their logo is inspired by chic luggage labels from yesteryear.
Our Top Pick:
We loved the stunningly decadent Belles Rives Eau de Parfum with its vibrant combination of powdery iris, piercing osmanthus, wood, myrrh and smoky incense.
Pricing & Info
You can check the latest pricing, product information, and order online.
2. Olibere Paris
Review
Founded by Marjorie Olibere, Olibere Paris is a luxury French niche perfume house. The Les Mythiques collection draws inspiration from Olibere's passion for cinema and film.
There are currently 14 fragrances in the Olibere Paris collection ranging from the dry woodiness of Savannas Heart Extrait de Parfum to the spicy floral delight of Dangerous Extrait Eau de Parfum.
Presentation is classic by design, with each bottle nestling in smooth-edged clear glass bottles, finished with a gold cap and matching gold medal tied with string that displays the scent name.
Our Top Pick:
Our top pick was Dangerous Rose Extrait de Parfum. This feminine, spicy floral combination of rose, cardamom, patchouli and oud is ideal for night owls.
Pricing & Info
You can check the latest pricing, product information, and order online.
3. Senyokô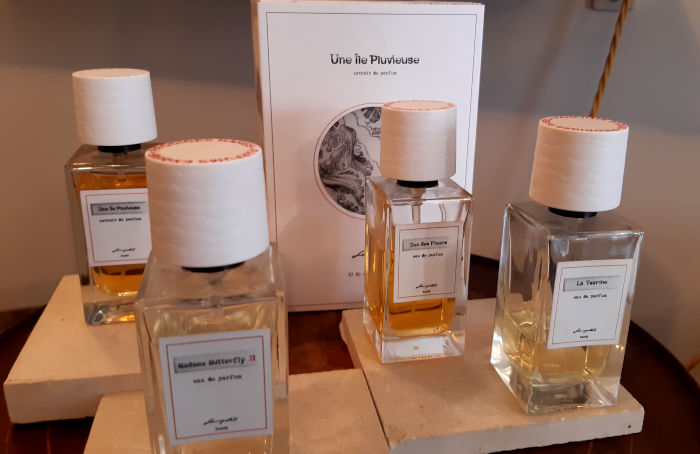 Review
Founded in 2016, French perfume house Senyokô combines elements of East and West. Literature, fine arts, and music of contemporary French chic and Japanese culture unchanged for centuries inspire every fragrance.
There are currently 5 stylish and unusual scents in the Senyokô collection, such as the addictively masculine civet and castoreum bomb La Tsarine Eau de Parfum or the delicate white floral Duo Des Fleurs Eau de Parfum.
Each scent is presented in contemporary-looking bottles with eye-catching outer boxes. A delicate Japanese style drawing depicts each fragrance that reminded us of Floraiku.
Our Top Pick: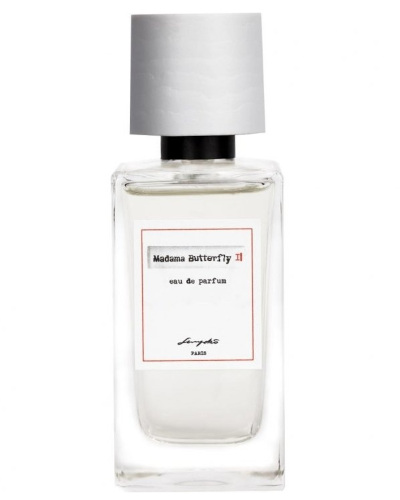 Our personal favourite was Madama Butterfly II Eau de Parfum, a floral explosion of powdery iris and galbanum, green angelica, and smooth wood.
Pricing & Info
You can check the latest pricing, product information, and order online.
4. Daniel Josier
Review
Spanish designer and perfumer Daniel Josier has been creating attention-seeking niche fragrances since 1997. Josier has a knack for combining simple florals with nose-tingling moreish notes such as chilli and avocado.
With over 14 fragrances in the collection, there is a Daniel Josier fragrance for every taste, season and occasion. Many scents such as Vetiver Eau de Parfum and Tuberose Eau de Parfum revolves around a single star note.
For bottles themselves, of all the fragrances we saw in the Shy Mimosa boutique, Daniel Josier was my personal favourite. Head-turning sharp-edged squat bottles with dazzling gold caps just draw the eye.
Our Top Pick: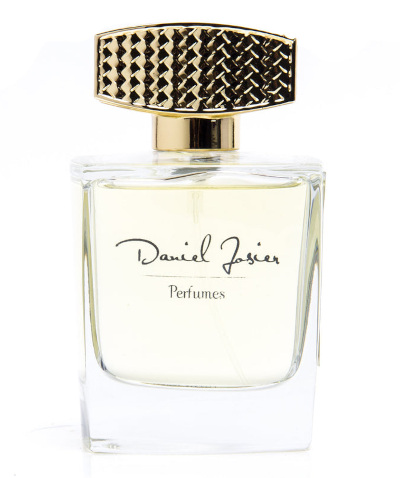 Quetzaly Eau de Parfum is a versatile scent with spicy chilli and bergamot-drenched avocado shrouded in smoky incense, can be enjoyed by both guys and girls in equal measure.
Pricing & Info
You can check the latest pricing, product information, and order online.
5. Mendittorosa
Review
Founded by Stefania Squeglia in 2012, the Italian perfume house Mendittorosa combines an eclectic band of perfumers, artists and artisans who dare to deliver dazzling and unusual niche fragrances.
Traditional notes such as rose and jasmine collide with the more exotic scents of immortelle, benzoin and even beeswax. This brand leaves no stone unturned in its quest for niche perfumery perfection.
The attention to detail of the presentation is second to none. Each scent has its own unique bottle crafted by Italian artists. The caps are handmade and presented in stunning wooden perfume boxes.
Our Top Pick:
The fragrance that most stood out to us was Le Mat Eau de Parfum. It is a stunning blend of rose, immortelle and patchouli with hints of seductive spices. A true unisex scent that both Ingrid and I would enjoy sharing.
Pricing & Info
You can check the latest pricing, product information, and order online.
6. Manos Gerakinis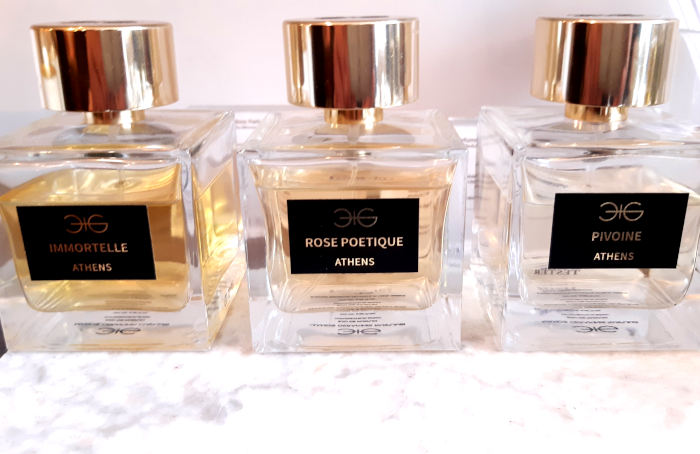 Review
Born in Greece and with a family tree that extends back to Istanbul, niche perfumer Manos Gerakinis has perfumery in his blood. His creations of saffron, tobacco, labdanum and even honey will shroud you in mystery.
The current Manos Gerakinis collection has over 8 enticing scents to discover. Each fragrance is presented in a weighty square bottle with clean edges, a gold cap and black or red labels.
Our Top Pick:
We could not help but admire the particularly daring Immortelle Eau de Parfum. This exotic blend fuses the bitter burnt sugar scent of immortelle, resin and cloves with subtle sweet Indian spices.
Pricing & Info
You can check the latest pricing, product information, and order online.
7. Les Cocottes de Paris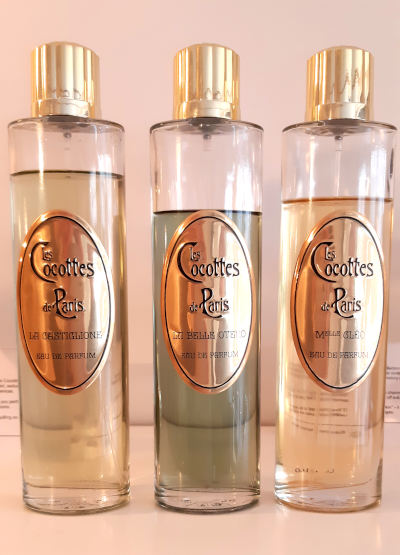 Review
We applaud the rather risque collection of 3 sensual fragrances from Les Cocottes de Paris. This perfume house dares to be different, creating scents inspired by three women who became muses in high society.
From the seductive Spanish dancer La Belle Otero, the Italian countess La Castiglione to the irresistible Melle Cléo, each fragrance will release your inner temptress.
Les Cocottes de Paris is a revelation of niche perfumery; each fragrance is beautifully presented. Tall vintage style glass bottles that look every bit as mesmerising as the juice they contain.
Our Top Pick: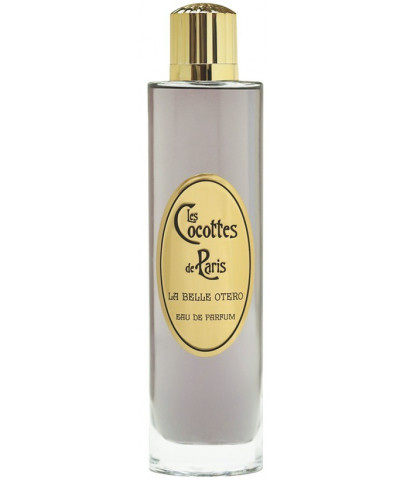 We both loved the seductive La Belle Otero Eau de Parfum. This fragrance is a mesmerising blend of powdery iris, succulent fig, plus the genius combination of narcissus and absinthe dazzles and delights. Wow!
Pricing & Info
You can check the latest pricing, product information, and order online.
8. Parterre
Review
British perfumery Parterre invites you to discover a fusion of exceptional ingredients such as vetiver, bergamot mint and lemon thyme grown and distilled on their botanic estate and blended by master perfumer Jacques Chabert.
Parterre has a collection of 4 charming fragrances, ranging from zesty and bright, sensual and spiced, aromatic and warm, and seductively floral. Each presented in a squat glass bottle with a discreet silver cap and white label.
Our Top Pick:
The Hour of Dusk & Gold Eau de Parfum is one we recommend. This masculine leaning spicy scent combines nutmeg, carrot seeds and lavender with hints of peppery angelica root.
Pricing & Info
You can check the latest pricing, product information, and order online.
9. Paul Schütze
Review
Artist and composer Paul Schütze almost stumbled upon perfumery after a critic described his music as "perfumed sound". After creating one-off scents for a museum event, Paul Schütze wearable fragrances were later born.
The Paul Schütze fragrance collection currently comprises of 5 niche scents bringing yellow mimosa, hyacinth, tobacco, and even coffee to your fragrance collection.
As you would expect from an artist of Paul's calibre, the bottles are minimal yet look fantastic. I especially love the retro style labels that would not look out of place in the Tate Modern.
Our Top Pick:
One for the brave, Paul Schütze Tears of Eros Eau de Parfum, takes you down the rabbit hole of niche perfumery. Ultra-fresh (almost painful) hyacinth dominates, supported by bitter green clementine, oud and smoky incense. Genius meets insanity.
Pricing & Info
You can check the latest pricing, product information, and order online.
10. Marc-Antoine Barrois
Review
Marc-Antoine Barrois provides a gateway into niche perfumery. The French designer teamed up with perfumer genius Quentin Bisch to create two out-of-this-world fragrances (plus an extrait version).
Ganymede, named after the moon orbiting Jupiter, was launched in 2019 and is a deep leather-based scent. E683 (named after an asteroid), on the other hand, is spicier yet maintains a unique freshness.
Each bottle comes in a gleaming gold finish that will stand out nicely in your collection or make a thoughtful gift. As niche fragrances go, either would pretty much be a blind buy if you like leather scents with an edge.
Our Top Pick:
We were lucky enough to test both fragrances and thoroughly enjoyed Ganymede Eau de Parfum. This male leaning suede/leather scent packs a punch and is brightened by iris, immortelle, and a clean salty/mineral vibe.
Pricing & Info
You can check the latest pricing, product information, and order online.
11. Le Galion
Review
Another gateway into niche perfumery, French perfume house Le Galion has been producing Guerlain-style niche fragrances for over 90 years. The brand has a comprehensive collection of over 20 jaw-dropping fragrances yet has retained its niche fragrance roots.
If you desire a niche fragrance but crave something elegant and refined, I cannot recommend Le Galion highly enough. Their entire collection of fragrances nestles in tall contemporary bottles that would not look out of place on the Orient Express.
Our Top Pick:
Le Galion Sortilège Eau de Parfum was our clear favourite, maybe due to its roots back to the 1930s Stork Jazz Club in New York. This scent explodes with aldehydes, ylang-ylang, iris and lilac, smelling utterly decadent, feminine and vintage… all in one.
Pricing & Info
You can check the latest pricing, product information, and order online.

Best Niche Perfume Brand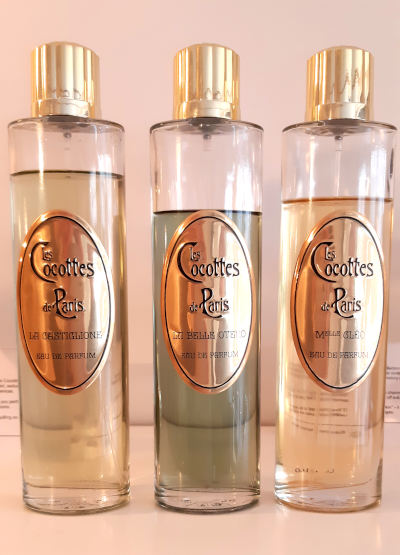 Les Cocottes de Paris
Our favourite niche perfume brand overall was Les Cocottes de Paris. Their seductive trio of decadent and tantalising feminine fragrances simply blew us away.
Conclusion
The best niche perfume brands will bring a splash of individuality and flair to your fragrance collection. From the boudoir chic of Les Cocottes de Paris to the classic Le Galion, the Shy Mimosa boutique has put together an incredibly well-curated collection of niche perfumes.
Ingrid and I were in second-heaven during our research visit. We ended up spending over 3 hours with Tim, discussing each niche brand in detail and sampling at least one fragrance from each collection.
Don't be put off even if you are new to fragrance and only have a couple of high street scents. The perfect niche perfume is waiting for you, and it's cheaper and more crowd-pleasing than you think.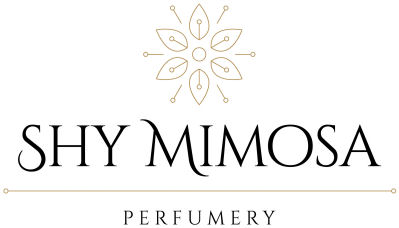 Should you reside in the UK (or are planning a trip from overseas), head on over to Shy Mimosa in Bristol. Here is the perfect place to allow your inner fragrance angel (or demon) to run wild and free.
Niche perfumery does not need to be expensive; you can purchase samples from Shy Mimosa of each fragrance we have covered for as little as £5. Also, most full bottles are no costlier than many high street brands.
Even though we have a vast personal collection and have promised (to ourselves) to slow down our fragrance purchases, we could not resist and ended up buying samples of our fave scents and will undoubtedly be back for more!

Further Reading
Below are some additional articles from Viora London's blog. We write articles on a number of interesting lifestyle topics such as fragrance, beauty, luxury accessories and more.