Several exotic ingredients present in niche-perfumery have, over time, slowly filtered into the mainstream; oud is one of them. The best oud fragrances for men inject this unmistakable Middle Eastern aroma for a darker, more intense modern male scent.
Derived from the agar tree found in the Middle East and Southeast Asia, oud has a rich, resinous scent, often found in high-end luxury men's fragrances. Thanks to its potency, dryness, and resinous warmth, oud is considered to be an undeniably masculine and seductive scent.
What Is Oud?
Oud, also known as Oudh, is a dark and rich resin that comes from the agar tree. The tree creates this resin as a protective defence mechanism should it come under attack from the mould Phialophora Parasitica.
What Does Oud Smell Like?
Oud brings a rich, resinous, woody sweetness to any fragrance. Also, depending on the region the oud is sourced from, it can add a sensual exotic smokiness and slight woody dampness.

Best Oud Fragrances For Men
Dark and welcoming, the best oud fragrances for men are shrouded in Middle Eastern mystery. Here are 10 oud scents every man should consider.
1. Acqua di Parma Oud & Spice Eau de Parfum
Review
Oud & Spice Eau de Parfum is a rich, intense, and unashamedly masculine scent to keep every guy walking tall with confidence.
A bright opening of bergamot, raspberry and rose lead to a masculine spicy heart of clove, pink pepper, and cinnamon, bringing intriguing depth and warmth.
The dry down is a complex yet pleasing oriental-woody mix of sumptuous oud, musky patchouli and resinous labdanum. Settles to a moreish blend of sensual wood, spicy clove, and the leathery scent of labdanum.
Consider Amouage Journey Man for something similar but longer-lasting.
Top Notes:
Bergamot, Raspberry, Rose
Mid Notes:
Cinnamon, Pink Pepper, Cloves
Base Notes:
Agarwood oil, Patchouli, Labdanum
Seasons & Longevity
This is an ideal evening fragrance for autumn/winter that, in my opinion, leans more towards formal wear, so think fancy dinners, bars, date night, etc.
Oud & Spice Eau de Parfum is potent for the first hour but does fade relatively quickly and has a short lifespan on the skin. You'll get around 4 hours of noticeable scent from it.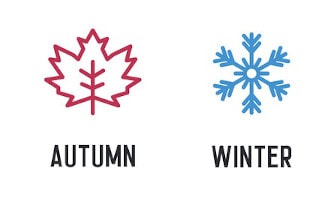 2. Chopard Oud Malaki Eau de Parfum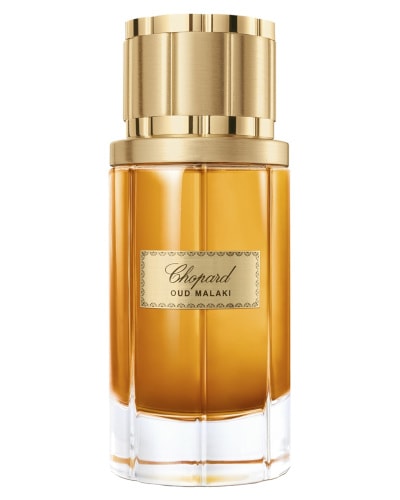 Review
Do you need a traditional oud fragrance that is rich and masculine but with a twist of freshness? Oud Malaki Eau de Parfum could be what you have been looking for.
With grapefruit, lavender, and artemisia, Oud Malaki creates a bright and slightly herbal opening that's almost medicinal. However, as the heart notes of leather, spice, and tobacco step in, it becomes richer and more manly.
Upon dry-down, exotic oud, dark woods, and ambergris transform the scent into a more complex aromatic blend. Settles to a spice and tobacco mix, warmed up by woods, with a little zesty freshness.
Top Notes:
Grapefruit, Lavender, Artemisia
Mid Notes:
Tobacco, Spices, Leather
Base Notes:
Oud, Dark wood, ambergris
Seasons & Longevity
Smooth, rich, and undeniably classy, Oud Malaki Eau de Parfum is ideal for cold and fresh autumn/winter nights. Traditional without being stuffy, this fragrance has immense endurance.
Lasting well over 8 hours, Oud Malaki is an absolute powerhouse. This scent is great for grand events and special occasions. Sexy, masculine and mature – this fragrance is a true show stopper!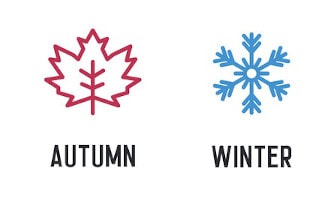 3. Bvlgari Le Gemme Orom Eau de Parfum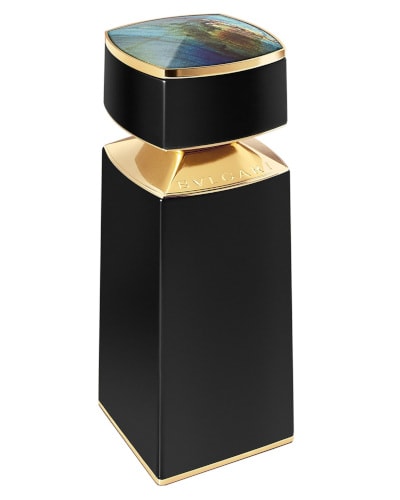 Review
Released in 2022, Bvlgari Le Gemme Orom Eau de Parfum is a stylish blend of rich woods and resin that could give the classic Tom Ford Oud Wood a run for its money.
The open of smoky/sweet vanilla bourbon gives this scent an exotic, warm and comforting persona. Siam Benzoin in the heart crank things up even further, bringing in a very welcomed resinous kick.
The base of rich, powerful oud elevates the blend, eventually settling into a well-balanced male oudy/woody/spicy scent that will get you noticed.
Top Notes:
Vanilla bourbon absolute
Mid Notes:
Siam Benzoin Resin
Base Notes:
Oud
Seasons & Longevity
The result of all this is a surprisingly balanced autumn and winter fragrance that I would personally wear from late afternoon onwards.
It is not at all stuffy or overly heavy. A single application of Le Gemme Orom is likely to give you 6+ hours of wear, especially if you apply it to your clothing.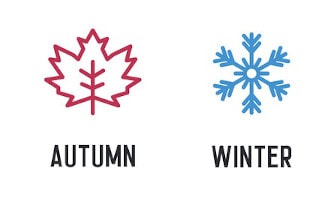 4. House of Oud Blessing Silence Eau de Parfum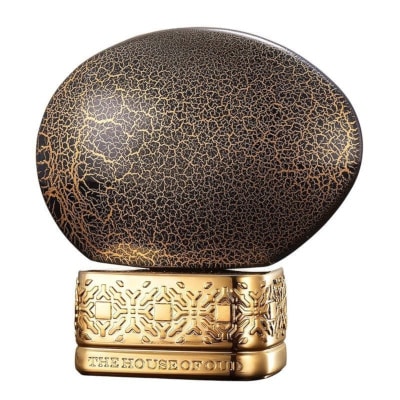 Review
The House of Oud is a niche brand that uses its namesake ingredient in many fragrances. To me, Blessing Silence Eau de Parfum is one of their most unusual and interesting male-leaning scents.
Labdanum, opening this scent, injects with a wave of slightly animalic, sweet musky accord, which merges well with patchouli for an extra kick of earthiness.
Sandalwood, oud, and rose bring a head-turning oriental mix of warm powdery woods. This powerful animalic/oud fragrance matures and evolves during dry-down, settling to an incredibly refined oud scent.
Top Notes:
Labdanum
Mid Notes:
Patchouli
Base Notes:
Sandalwood, Rose, Indian Oud
Seasons & Longevity
If you like Oud Palao from Diptyque, this scent will be perfect. Best for autumn and cold winter days, Blessing Silence has enormous projection and a long staying power of 7+ hours.
I personally like this as an all-day scent for when there's a lot on or if a little extra 'oomph' is needed. Smooth yet strong, it is a modern take on traditional masculine fragrance, and the result is simply stunning.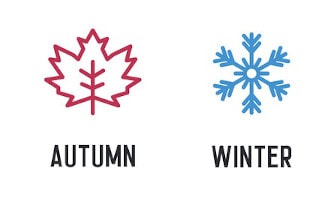 5. Tom Ford Oud Wood Eau de Parfum
Review
You can't go wrong with Tom Ford. Oud Wood Eau de Parfum is a part of the iconic Tom Ford "Private Blend" collection. It is undoubtedly one of the most popular (for very good reasons).
The opening notes of rosewood, cardamom, and pepper are warming and seductive. A fresh, slightly citrusy, spicy scent deepens on the approach of oud, sandalwood, and vetiver in the mids.
Upon dry-down rich amber surrounds you with sweet resin, padded with the gourmet creaminess of vanilla and tonka. This extraordinary composition settles to a clean woody scent with a touch of spice and sweetness. Very sophisticated.
Top Notes:
Rosewood, Cardamom, Pepper
Mid Notes:
Oud, Sandalwood, Vetiver
Base Notes:
Tonka Bean, Vanilla, Amber
Seasons & Longevity
Though technically a winter fragrance, I prefer to wear this one in autumn and spring. This is a surprisingly subtle cologne with a complex profile. It benefits from decent projection and staying power of 5+ hours.
Superb for suit & tie events or lazy afternoons, this scent is easy to wear day-to-day and even at bedtime! Fragrant yet bold, powerful yet complex, Oud Wood is for those who want a fragrance as versatile as they are.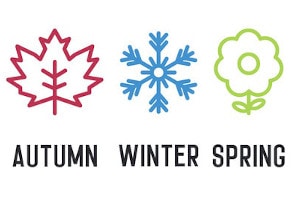 6. Amouage Silver Oud Eau de Parfum
Review
Launched in 2021, Amouage Silver Oud is a dazzlingly complex blend of wood and smoky leather with the intriguing animalic scent of castoreum.
From top to base, this blend is all about woods. While you could be forgiven for thinking that this would make it unbearably dry and smoky, this is not the case; this fragrance is complex and a compliment-magnet.
The patchouli, cypriol and cedar top notes open the scent with a fresh, warming vibe. Oud and vanilla notes stepping in next bring smooth, creamy sweetness.
Amber, along with birch and guaiac woods, elevate the composition, with castoreum adding a little dryness to the blend. The dry down is deep and complex oud with leathery and slightly musky, with smoky animal undertones scent (thanks to castoreum note).
Top Notes:
Patchouli, Cypriol, Cedar
Mid Notes:
Oud, Vanilla
Base Notes:
Amber, Birch, Guaiac Wood, Castoreum
Seasons & Longevity
It's safe to say that this is an acquired taste and not a blind buy, but if you like powerful, unusual scents and enjoy woody notes, it's worth consideration.
Wear during fresh autumn/winter seasons to get the most of its lasting performance. Expect 8+ hours of longevity with good sillage and projection.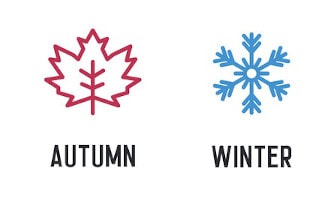 7. Fragrance Du Bois Oud Noir Intense Parfum
Review
Using 100% pure, organic oud, this offering from Fragrance du Bois has a richness and depth that is hard to find elsewhere. If you want to feel incredibly confident, Oud Noir Intense should be at the top of your list.
The open is fresh and aromatic bergamot and cardamom. The first wave is quite strong, but it is soon soothed by the heart of rose and jasmine bloom, bringing a tinge of exotic sweetness.
The base notes provide the most noticeable intensity, with patchouli, musk, and oud standing out like homing beacons. Dries to an aromatic musky oud mixed with spice and hints of citrus.
Check out 7 Fragrance Du Bois colognes for men that I recently reviewed.
Top Notes:
Bergamot, Cardamom
Mid Notes:
Rose, Jasmine
Base Notes:
Sandalwood, Saffron, Patchouli, Vanilla, Musk, Amber, Oud
Seasons & Longevity
Best worn in colder seasons, Oud Noir Intense is a strong fragrance with a pretty good projection and sillage. which has the staying power of 6+ hours
This is a stunning day-to-night autumn/winter/spring scent to go wherever the day takes you. Works for both casual or more dressy occasions.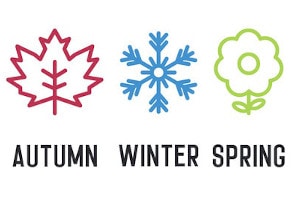 8. Byredo Mumbai Noise Eau de Parfum
Review
Mumbai Noise Eau de Parfum is a stunning unisex fragrance from Byredo, which has an almost gourmand vibe to it.
The opening note of davana brings a slightly citrusy, woody, apricot-like scent. A fragrant gourmand heart unleashes the creaminess of tonka bean and the richness of coffee.
Intense oud eventually dominates this sent, supported by labdanum and sandalwood that bring earthy (and slightly sweet) woodiness. The dry down is robust, deep and dark oud and labdanum.
Top Notes:
Davana
Mid Notes:
Tonka Bean, Coffee
Base Notes:
Labdanum, Sandalwood, Agarwood
Seasons & Longevity
Although I really like it, sadly, the drawback is that I did not find Mumbai Noise a good performer. You might get 3+ hours of wear; try Nasomatto Black Afgano for a similar scent with excellent longevity.
Byredo Mumbai Noise is best worn during crisp spring, autumn and winter months and is particularly good for evening wear.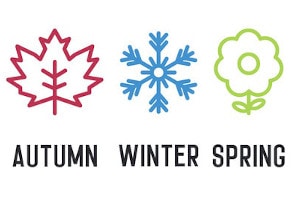 9. Arabian Oud Blue Oud Eau de Parfum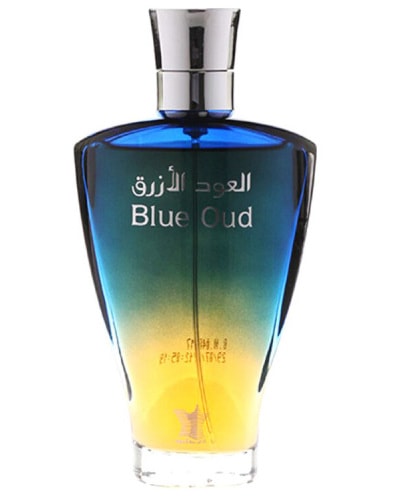 Review
For purists who want an oud fragrance like an atomic bomb going off, then look no further than Blue Oud Eau de Parfum from Arabian Oud.
The three-note composition of Cambodian and Indian ouds with musk accord in the middle creates an incredibly effective oud fragrance – raw, deep and dark.
This fragrance opens with the warming woody scent of Cambodian oud, projecting a subtly smoky, dried fruit-like aroma. Musk in the mids injects with an earthy, animalistic scent, which is further intensified by Indian musk in the base.
The fragrance settles down to a pretty deep and dark woody/leather-like scent, a clean yet pleasant Indian oud scent. This is definitely not everybody's cup of tea, especially if you are not familiar with dominant oud scents.
Top Notes:
Cambodian Oud
Mid Notes:
Blue Musk
Base Notes:
Indian Agar Oud
Seasons & Longevity
Due to its intensity, Blue Oud Eau de Parfum is ideal for cold autumn and winter months. The projection of Blue Oud is enormous (and I mean huge), plus longevity is eternal.
This is a powerful and very masculine scent, so apply with care. You have been warned.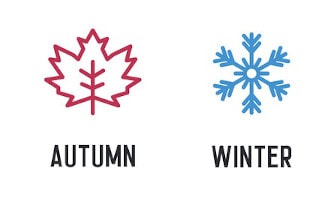 10. Louis Vuitton Ombre Nomade Eau de Parfum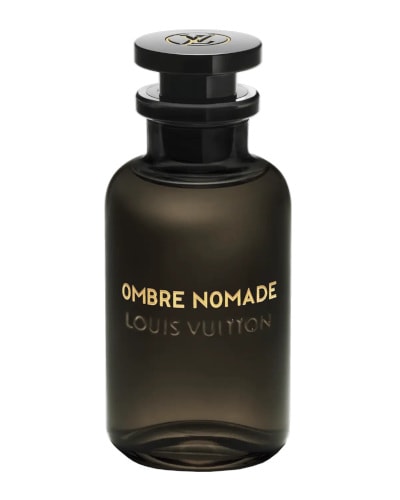 Review
Louis Vuitton has made a successful foray into fragrance, and Ombre Nomade Eau de Parfum is one of them. Warming, spicy, and classy, this scent embodies everything the brand is known for.
The open is strong yet pleasant raspberry juice mixed with smoky incense. In the mids, rose, saffron, along with benzoin note, add resinous, powdery sweetness mixed with a strong, leather-like aroma.
This composition is taken to a completely different level when the base notes of birch, amberwood and oud join together. The dry down is rich but smooth raspberry leather with smoky/woody undertones. The rose is very masculine here.
Top Notes:
Incense, Raspberry
Mid Notes:
Rose, Saffron, Benzoin
Base Notes:
Birch, Amberwood, Oud
Seasons & Longevity
Deep and dark, this scent is best worn during autumn and winter. This is a wonderful day-to-night fragrance with a huge sillage and enormous staying power. In fact, one application should be all you need for the entire day.
While similar to Dior Oud Rosewood, Ombre Nomade Eau de Parfum is a little richer and more traditionally masculine. Although rose and raspberry soften the harsh edges making this perfume more versatile.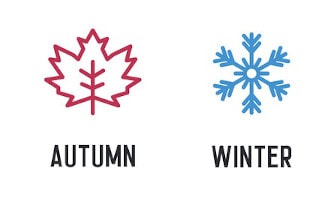 Andrew's Top Pick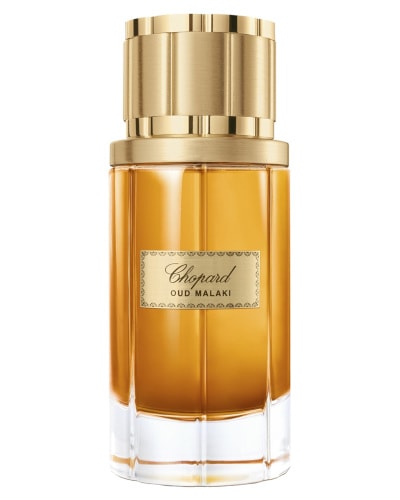 Chopard Oud Malaki Eau de Parfum
Smooth, rich, and ultra-classy, Chopard Oud Malaki Eau de Parfum is my top pick oud scent. This is a traditional oud fragrance that brings a generous helping of spice and tobacco, plus the performance is excellent.
Conclusion
Every man should have at least one oud-dominant scent in his collection, and any of the 10 best oud fragrances for men in this curated list should do nicely.
Due to its strong, rich, masculine aroma, I will say that most oud fragrances are not a blind buy. With this in mind, try in-store or order a sample online before making your final purchasing decision.
A final thing to mention is that oud can easily overpower, so you may find that you need to apply less than with other scents in your collection. One of the plus points of this is that you can go for something more expensive in a smaller bottle as the price vs performance of an oud-heavy scent is usually good.

Further Reading
Below are some additional articles from Viora London's blog. We write articles on a number of interesting lifestyle topics such as fragrance, beauty, luxury accessories and more.
Andrew is a fragrance enthusiast, collector, and seasoned writer who has a burning passion for all things fragrance and flavour-related, from woody aromatics to green & spicy. Andrew's Full Bio.