4711 is a perfumery with a rich history dating back to the 18th century. The brand is best known for its now-iconic signature namesake scent, the refreshing 4711 Cologne.
Acqua Colonia Intense Collection is a set of colognes from 4711 inspired by the beauty of nature. Picture a field of Irish wildflowers, a stroll through Nordic woods, a swim in the lagoons of Laos, or a Himalayan mountain hike.
The easiest and cheapest way to sample 4 of the 5 fragrances in the collection is the handy Acqua Colonia Intense – Mini Collection travel-sized set I managed to get my hands on!
In a hurry? Jump to my top pick.

4711 Acqua Colonia Intense Collection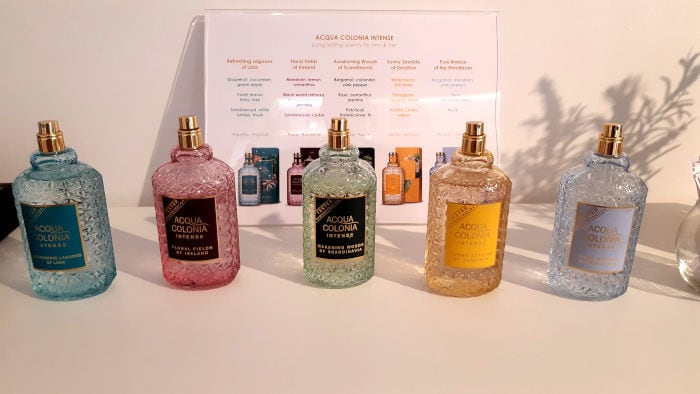 I've tried & tested 4 of the 5 fragrances in the 4711 Acqua Intense Collection; with each beautiful scent aiming to ensure you smell 'at one with nature'.
1. Floral Fields Of Ireland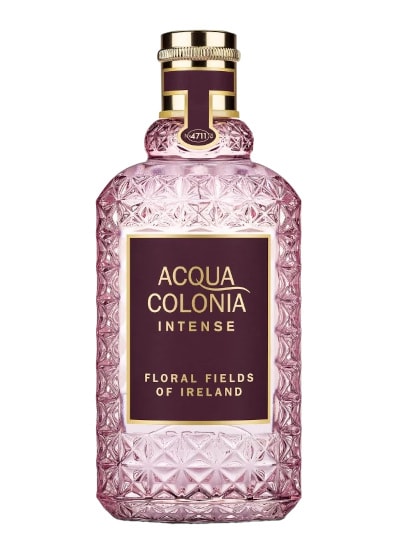 Review
Floral Fields of Ireland is a charming scent that captures the essence of delicate flowers, offering a fleeting yet enjoyable olfactory experience.
This fragrance opens with a citrus zing before gently unveiling a bouquet of wildflowers, mainly mimosa and orange blossom. This feminine fragrance conjures images of frolicking in a field, capturing the essence of nature's delicate beauty.
Top Notes:
Mandarin, Lemon, Osmanthus
Mid Notes:
Black Wood, Mimosa, Orange Blossom, Jasmine
Base Notes:
Operanide, Sandalwood, Cedar
Seasons & Longevity
This delicate symphony of blooms is ideal for spring, summer and early fall daytime wear, reminiscent of wandering through an idyllic meadow.
It will provide a soft and pleasant scent for about 3+ hours. As the initial zing settles, it reveals a comforting and serene fragrance.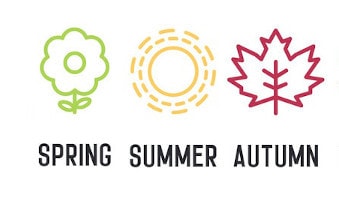 Benefits & Drawbacks
| | |
| --- | --- |
| Pros | Perfect for daywear |
| Cons | Could project just a tad more |
2. Wakening Woods Of Scandinavia
Review
Crafted by Geza Schoen, the creator behind Molecule 1, a perfume I am drawn to, Wakening Woods of Scandinavia is an interesting fragrance that takes you on a journey through lush green landscapes.
It opens with a refreshing burst of greenness, dominated by the invigorating scent of fir. As it settles, a harmonious blend emerges, mingling notes like frankincense, patchouli and iso-e super, creating a pleasant and indescribable allure.
Top Notes:
Bergamot, Coriander, Pink Pepper
Mid Notes:
Rose, Osmanthus, Jasmine
Base Notes:
Patchouli, Frankincense, Fir absolute
Seasons & Longevity
I don't pick up many of the florals in here. I feel it is a unisex fragrance that leans slightly masculine and can be enjoyed year-round.
Lasting 4+ hours, it captures the essence of the Nordic wilderness, offering an enigmatic and nature-inspired experience.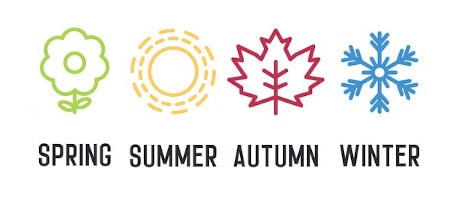 Benefits & Drawbacks
| | |
| --- | --- |
| Pros | Pleasant unisex fragrance that can be worn all year round |
| Cons | I don't pick up many of the florals in here |
3. Pure Breeze of Himalaya
Review
Inspired by the majestic heights of the Himalayas, Pure Breeze Of The Himalaya is a refreshing cologne that captures the essence of fresh mountain air.
Created in 2019, it greets you with a delicate oceanic wave of clean, cool freshness. The unisex fragrance opens with invigorating top notes of bergamot, mandarin, and a touch of pink pepper.
Its heart reveals a graceful blend of rose, Lily of the Valley, and the revitalising note of 'Living Mountain Air'. As it settles, the base notes of cashmeran, ambroxane, and musk provide a subtle, lingering touch.
Top Notes:
Bergamot, Mandarin, Pink pepper
Mid Notes:
Rose, Lily of the Valley, 'Living Mountain Air'
Base Notes:
Cashmeran, Ambroxane, Musk
Seasons & Longevity
Projection is subtle, with moderate longevity of 3+ hours. I'd consider this a daywear fragrance perfect for spring and summer.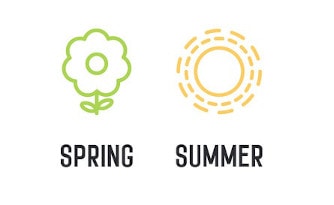 Benefits & Drawbacks
| | |
| --- | --- |
| Pros | A non-overwhelming scent that rejuvenates and awakens |
| Cons | Becomes a skin scent after a couple of hours |
4. Refreshing Lagoons of Laos
Review
Another crisp, refreshing scent. Refreshing Lagoons of Laos, released in 2021, is inspired by the idea of a tropical rainforest lagoon. Perhaps with a calm and gentle spray of water forming from a cascading
waterfall.
This scent opens with crisp cucumber mixed with green apple and grapefruit aromas. As it evolves, the heart notes reveal a gentle bouquet of exotic lotus, delicate rose, and verdant violet leaves.
The fragrance concludes with sandalwood's warm and grounding essence, complemented by the subtle allure of white amber and musk.
Top Notes:
Grapefruit, Cucumber, Green Apple
Mid Notes:
Violet Leaves, Lotus, Rose
Base Notes:
Sandalwood, White Amber, Musk
Seasons & Longevity
Again another daytime fragrance which I would wear mostly through spring and summer.
The combination creates a mostly refreshing fragrance with a gentle floral twist that lasts 3+ hours.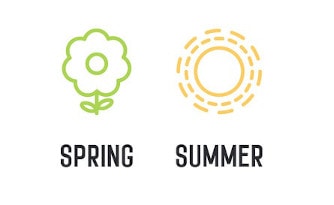 Benefits & Drawbacks
| | |
| --- | --- |
| Pros | Clean-smelling fresh, powdery musky fragrance |
| Cons | Not everyone loves cucumber |
5. Sunny Seaside of Zanzibar
Review
Sunny Seaside of Zanzibar is the only scent of the entire collection I did not manage to test personally. Perfumer Daphne Bugey says; "Exotic, sunny, sensual – Like a sunny walk along the beach in Zanzibar."
With main notes of coconut, tropical frangipani flower, vanilla, and a splash of melon and anise, I would imagine this fragrance should give you a summer vibe!
There is a delicate woody base of cedar and vetiver to add a touch of smoothness. Overall this is a feminine warm-weather fragrance.
Top Notes:
Watermelon, Star anise
Mid Notes:
Frangipani, Coconut, Musk
Base Notes:
Vanilla, Cedar, Vetiver
Seasons & Longevity
Considering the tropical warm-weather notes, this fragrance is more for spring and summertime, perhaps relaxing on holiday. It should last you 3+ hours.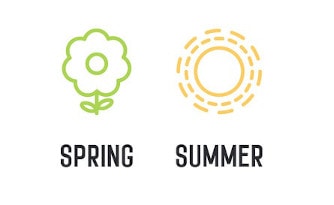 Benefits & Drawbacks
| | |
| --- | --- |
| Pros | A tropical fragrance said to smell similar to Tom Ford Soliel Blanc |
| Cons | Not for those who don't enjoy star anise |

Ellisa's Top Pick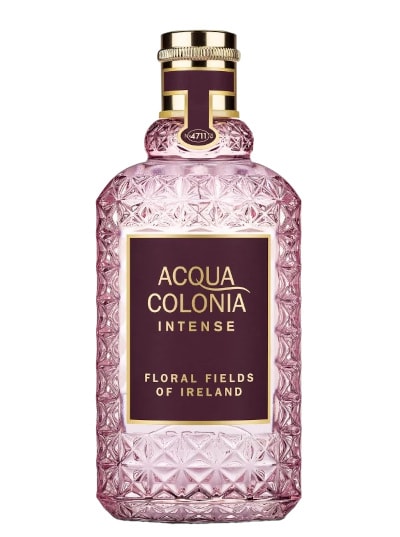 Floral Fields of Ireland
It's hard to pick a favourite scent as there isn't an unpleasant one in the collection, most of them being cool and refreshing; I'm going to go with the Floral Fields of Ireland.
I enjoy frolicking in a field of wildflowers with my dog when I get the chance, so it's the most comforting and brings up fond memories. I can only dream of finding an exotic lagoon one day!
How I Tested Each Fragrance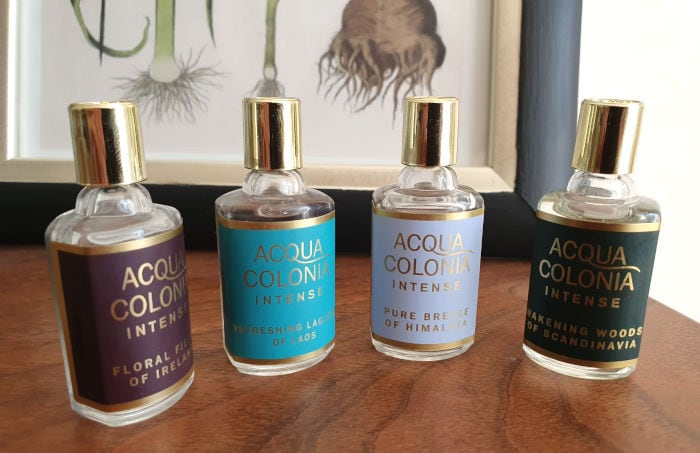 About The 4711 Brand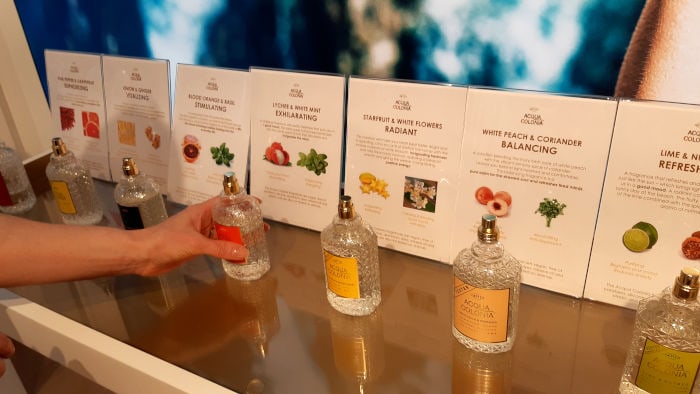 The story of 4711 began in 18th century Cologne, Germany, where Johann Maria Farina first created the brand's original Eau de Cologne and where the term 'Cologne' officially originated.
The name "4711" originates from the house number of the original headquarters in Cologne, where the brand is still located today.

Conclusion
Floral Fields of Ireland is the most unusual scent of the collection and stands out a little differently from the others; hence it's my top pick.
Considering the name 'intense', I was expecting the fragrances in the Acqua Colonia Intense Collection to be strong and overwhelming, which wasn't the experience. Most of them were quite subtle.
Small enough to pop one in your handbag, car or work drawer for a quick top-up. I'd consider these mostly unisex fragrances, with the exception of Floral Fields, which felt slightly more feminine, in my opinion.
Related: 4711 Floral Collection, Tried & Tested

Further Reading
Below are some additional articles from Viora London's blog. We write articles on a number of interesting lifestyle topics such as fragrance, beauty, luxury accessories and more.