In the summer of 2019, the Paco Rabanne fashion house launched the stunning Pacollection line of fragrances. The best Paco Rabanne Pacollection fragrances combine the unusual with the completely off-the-wall. Notes such as rhubarb and even wasabi are not off-limits.
The Pacollection was entrusted into the hands of Paco Rabanne's creative director Julian Dossena. The result is a carefully thought through fragrance collection that boldly defines the brand's philosophy of uniqueness, ultra-modernism, and daring.

6 Pacollection Fragrances Reviewed
The best Paco Rabanne Pacollection fragrances blend the contemporary with a twist of the avant-garde. Here are 6 forward-thinking scents for your consideration.
1. Strong Me Eau de Parfum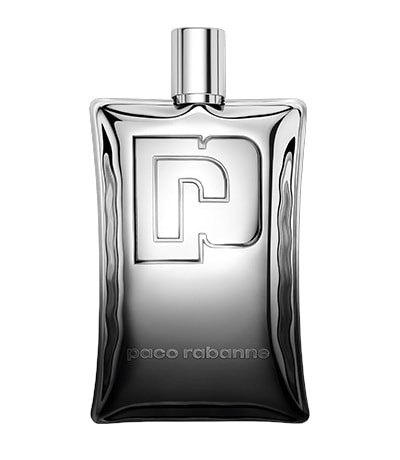 Review
An intense, Autumnal fragrance for men and women, Strong Me Eau de Parfum, was put together by nose Fabrice Pellegrin. Launched in 2019, this creamy, sweet vanilla scent has a true booziness to it, giving out a slightly edgy, bodied aroma.
Complex and full of personality, this fragrance unfolds with gourmet notes of rum and davana herb. Widely used in oriental perfumes, this exotic herb produces a subtle, dried fruit-like aroma, which in combination with the rum accord gives the opening a truly mouth-watering aroma.
The perfume darkens further on the approach of the heart notes. The creamy spiciness of vanilla and a delightful accord of dark plum intensifies the composition, creating a smooth, succulent fragrance.
Warming woods and balsamic resins in the base notes give sharpness and depth, taking this perfume to another level. In the end, all the notes dry to an incredibly sensual plum/vanilla perfume.
The rich, potent notes give fragrance great staying power, making it perfect for autumn and winter wear. Definitely an evening scent, it will entice in its addictive depths, taking to the wonders of its intense metallic vibrations.
Top Notes:
Rum, Davana
Mid Notes:
Vanilla, Black Plum
Base Notes:
Amberwood, Benzoin
Price & Reviews
You can check the latest pricing, see customer reviews and shop online:
2. Dangerous Me Eau de Parfum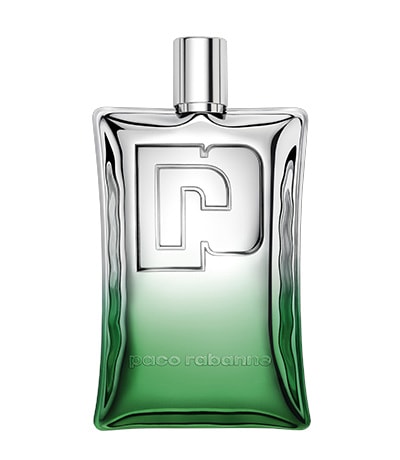 Review
The oriental Dangerous Me Eau de Parfum, created by Marie Salamagne, is a vibrant, and carefree woody fragrance for women and men.
This sophisticated scent opens with aromatic notes of ginger and cedar. The striking ginger spice blends in well with a balsamic undertone of cedar, adding a touch of wilderness.
After a while, this strong opening fades to a bed of patchouli and vanilla. The aroma is still punchy, but the creamy spice and a touch of musky earthiness lighten the odour, changing into a calmer and more subtle scent.
Eventually the base notes of tonka bean and amber step in bringing a sweet/spicy musk accord to create an oud-like aroma. Hours later, this potent perfume settles down into a nice, oriental vanilla based fragrance.
Suitable for the winter and autumn months, Dangerous Me Eau de Parfum is perfect to wear at any time of day. And with incredibly long staying power this scent will linger in the air all day/night.
To summarise, although this is a unisex scent, to me, it leans more towards the masculine side. This unusual ink-infused vanilla fragrance is not for everyone, however, if you are a lover of strong, intense smells, Dangerous Me is definitely a scent to consider.
Top Notes:
Ginger, Cedar
Mid Notes:
Vanilla, Patchouli
Base Notes:
Grey Amber, Tonka Bean
Price & Reviews
You can check the latest pricing, see customer reviews and shop online:
3. Fabulous Me Eau de Parfum
Review
Another ingenious creation from the latest Paco Rabanne Pacollection is Fabulous Me Eau de Parfum. The nose behind this fruity fragrance is talented perfumer Alienor Massenet. The "copper wood" scent, as described by the brand, is an enticing combination of sweet and fresh, spicy and balsamic.
Upon the first spritz, this contemporary oriental fragrance explodes with the mouth-watering fruitiness of green rhubarb. This multifaceted note changes gradually from sour to sweet, filling the room with a joyous zing.
It is soon joined by the evoking sweetness of pumpkin followed by the creaminess of vanilla and the deep woody scent of sandalwood in the base notes. The colourful, tropical aroma eventually dries down to a velvety fragrance of sweet pumpkin with a hint of woody earthiness.
This fruity scent screams autumn, although, in my opinion, it is perfect for any time of year. More of a daytime scent, the perfume is very versatile and not too overpowering. It will last 5+ hours on the skin, plus it has strong projecting power, so you will not go unnoticed!
Unique and incredibly charming, the coppery pumpkin and rhubarb scent is beautifully balanced to suit men as well as women.
Top Notes:
Rhubarb
Mid Notes:
Pumpkin
Base Notes:
Vanilla, Sandalwood
Price & Reviews
You can check the latest pricing, see customer reviews and shop online:
4. Genius Me Eau de Parfum
Review
The molecule fragrance Genius Me Eau de Parfum by Paco Rabanne is an innovative formula put together by perfumer Dominique Ropion. The futuristic scent features a metallic note cristallfizz™ invented by the brand to bring a fizzy cleanness.
The opening of the perfume is pleasantly fresh and welcoming. It surrounds with a cloud of dazzling citrus note of orange zest enhanced by the metallic undertone of cristalfizz.
This happy aura continues into the mid notes, where striking ginger meets an evergreen rosemary herb. They produce an exciting aroma of peppered lemon with a twist of lavender-like odour.
The base notes of tree moss and musk enhance the composition, adding a trail of woodsy earthiness with a touch of subtle sweetness. On the dry down the perfume becomes an enjoyable soft lemon fragrance.
This refreshing, aldehydic Eau de Parfum is perfect for the spring and summer months. With medium intensity and duration of 6+ hours, the fragrance will give a day's long, pleasurable wear. Definitely a daytime scent, and perhaps a potential go-to-gym fragrance as it has a slightly sporty feel to it.
All-in-all, the Genius Me Eau de Parfum is a powerful, clean-smelling molecule fragrance packed with bags of punchy notes. Slightly more on the male side, this tremendous unisex fragrance can equally be enjoyed by both – him and her.
Top Notes:
Orange Zest, Cristalfizz
Mid Notes:
Rosemary, Ginger
Base Notes:
Tree Moss, Musk
Price & Reviews
You can check the latest pricing, see customer reviews and shop online:
5. Crazy Me Eau de Parfum
Review
Crazy Me Eau de Parfum is yet another scent within Pacollection put together by the perfumer Alienor Massenet. The oriental floral fragrance features an intoxicating combination of unusual, contradictory notes, a contrasting blend that would instantly grab your attention!
This lovely floral scent surprises from the very first spray. A soft, velvety mimosa note is sharpened by the pungent odour of wasabi, delivering a vibrant aroma of sweet, powdery spice. Blackcurrant and honey in the mids add a syrupy sweetness to the zingy note of berries.
Eventually, the bouquet is warmed by the rich, balsamic note of sandalwood topped with a hint of musk. When all ingredients settle down, the fragrance dries down to this creamy, powdery aroma with a prominent woody note, which is absolutely beautiful.
This gorgeous, spicy/floral concoction is excellent all year round. It fades nicely throughout the day, lingering in the air for long hours. The perfume is not overpowering or super soft, it is just right, with its electrifying fragrance catching your nose with every move.
Elegant, sunny and a little bit eclectic, the Crazy Me Eau de Parfum smells absolutely amazing. Surprise yourself with this electrifyingly floral bouquet of mellow scents.
Top Notes:
Wasabi, Mimosa
Mid Notes:
Blackcurrant, Honey
Base Notes:
Sandalwood, Musk
Price & Reviews
You can check the latest pricing, see customer reviews and shop online:
6. Erotic Me Eau de Parfum
Review
Erotic Me Eau de Parfum is a contrasting floral fruity fragrance for men and women launched as part of Pacollection in 2019. It was composed by the nose Quentin Bisch, and designed to create an intimate sensation of closeness and attraction.
The unusual opening of milk and leather mixed with peachy osmanthus notes bring a neat, warming aroma of the natural creaminess, intertwined with a distinctive aroma of fruits.
When the top notes melt away, a strong, sweet odour of patchouli steps in, bringing a splash of musky spiciness. The base notes of incense and beeswax add a much-needed woody accord with a hint of honey. This gorgeous bouquet turns into a warm, smooth floral scent, a subtle reminiscence of wildflowers.
Long-lasting, with a pleasant sillage perfume, is suitable for any time of year. Refreshing and clean it has a staying power of 6+ hours. Ideal for either day or evening wear, this scent is perfect for any occasion, not to mention a date night out or romantic night in.
Erotic Me Eau de Parfum is an uplifting and comforting milky leather fragrance, an intriguing invitation to ignite the senses of skin-to-skin sensation.
Top Notes:
Milk, Leather
Mid Notes:
Osmanthus, Patchouli
Base Notes:
Incense, Beeswax Absolute
Price & Reviews
You can check the latest pricing, see customer reviews and shop online:

So, Which Pacollection Fragrance Smells The Best?
The best smelling Pacollection fragrance is Strong Me Eau de Parfum. This full-bodied, sweet vanilla scent blended with mouth-watering ingredients is absolutely gorgeous – an exotic composition of oriental autumn.
Conclusion
The avant-garde Paco Rabanne brand is renowned for spontaneity and its ground-breaking perfumes. And their latest Pacollection of 6 astonishing unisex fragrances is no exclusion. Each scent is a tribute to freedom and individuality, with actress Dree Hemingway, skater Evan Mock and dancer Alton Mason all spreading the word.
Outstanding, original and intense, the Pacollection is a clean and natural expression of senses. Find your way to stand out with this ground-breakingly bold fragrance collection. The perfume range comes presented inside futuristic, squishy bottles, finished in a gradient chrome metal. Soft, flexible and unbreakable, the packaging is utterly ingenious.
Before you go, I have put together a review of the most elegant perfumes ranging from timeless classics to modern-day sophistication that I think you will enjoy.

Further Reading
Below are some additional articles from Viora London's blog. We write articles on a number of interesting lifestyle topics such as fragrance, beauty, designer handbags, luxury accessories and more.