Trinidad-born American rapper and pop star Onika Tanya Maraj (aka Nicki Minaj) is a woman of many talents. Trained as an actress before she turned to music, Minaj has turned her hand to both fashion and fragrance.
The best Nicki Minaj perfumes are packed with tropical fruits, exotic flowers and delicious sugary notes. These unapologetically feminine fragrances are presented in striking bottles that suit her bold personality.
Since her debut 2021 perfume, Nicki Minaj has added 9 female fragrances to her collection, many of which are named for her music or stage personality.

Best Nicki Minaj Perfumes
Although each has its own unique scent profile and look, I personally found these 6 best Nicki Minaj perfumes stood out from the crowd.
1. Pink Friday Eau de Parfum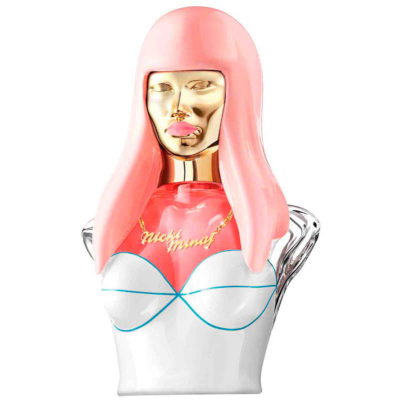 Review
Named after the Nicki Minaj album of the same name, Pink Friday Eau de Parfum is a deliciously sweet floral-fruity fragrance launched in 2012. Similar to Viva La Juicy Eau de Parfum.
Opening with star fruit, mandarin, and blackberry Pink Friday is sweet, juicy and almost edible. Heart notes of lotus flower and jasmine proudly stamp their femininity.
Caramel and vanilla become the main attraction upon dry-down, with pear, musk, and woods bleeding through. Settles to a head-turning fruity scent with a moreish vanilla/caramel base.
Top Notes:
Star Fruit, Mandarin, Blackberry
Mid Notes:
Lotus Flower, Jasmine
Base Notes:
Vanilla, Pear, Musk, Woods
Seasons & Longevity
Pink Friday has all the exuberant sweetness and an unexpected sharpness you would expect from Minaj herself. Perfect for warm spring/summer daytime wear.
This is an attention-grabbing scent with good sillage/projection and reasonable longevity. Expect 4+ hours of wear from each application.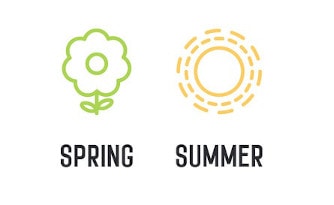 Benefits & Drawbacks
| | |
| --- | --- |
| Pros | A pretty sweet and fruity scent that lasts well |
| Cons | Perhaps too similar to Juicy Couture |
2. Onika Eau de Parfum
Review
Onika Eau de Parfum is an ultra-sweet fruity fragrance that's tailor-made daytime adventures that don't require any level of formality. Launched in 2014.
The opening of Onika is juicy and vibrant, with sweet pear, sour star fruit, and zesty orange. An exotic floral heart of osmanthus, orchid and water lily slowly bloom.
The super-sweet base of sugar cane grabs your attention and makes this scent quite girly. Dries to a super sweet fruity concoction with a cheeky sharpness from the start fruit.
Love pear and vanilla? Then you may also be interested in checking out my review on Katy Perry Meow Eau de Parfum.
Top Notes:
Pear, Star Fruit, Mandarin Orange
Mid Notes:
Osmanthus, Orchid, Water Lily
Base Notes:
Sugar Cane, White Musk, Cedar
Seasons & Longevity
Ideal for spring and summer days, Onika is a girly warm-weather fragrance perfect for casual outings or simply brightening your spirits at work.
I found the performance is only average, offering around 4+ hours of wear from one application with noticeable (but not extreme) sillage and projection.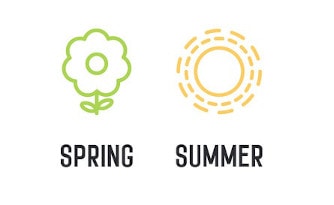 Benefits & Drawbacks
| | |
| --- | --- |
| Pros | Fun and feel-good exotic feminine scent |
| Cons | Does not project too well |
3. Minajesty Eau de Parfum
Review
Zesty, vibrant, and refreshing, Minajesty Eau de Parfum is a sparkling and carefree scent with a really juicy tropical edge. Launched in 2013.
Opening with peach, redcurrant, and lemon blossom notes, Minajesty gets off to a delicious start. Tropical magnolia, frangipani, and orchid bloom seductively in the heart.
Upon dry-down, tonka bean and vanilla become heavy, supported by a touch of musk. Settles to a smooth and sweet fruity berry/vanilla scent that reminds me of Viva La Juicy.
Top Notes:
Peach, Redcurrant, Lemon Blossom
Mid Notes:
Magnolia, Frangipani, Orchid
Base Notes:
White Musk, Tonka Bean, Vanilla
Seasons & Longevity
While Minajesty is technically a summer perfume, more precisely a summer daytime perfume, I prefer it for spring evenings when the zestiest notes can really shine through.
The downside, however, is that it is not a hugely durable scent. You can expect 3+ hours from each application, and you will need to overspray.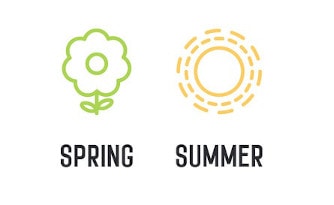 Benefits & Drawbacks
| | |
| --- | --- |
| Pros | Lucious berries and vanilla are fantastic |
| Cons | Only lasts 3+ hours before a top-up is needed |
4. Trini Girl Eau de Parfum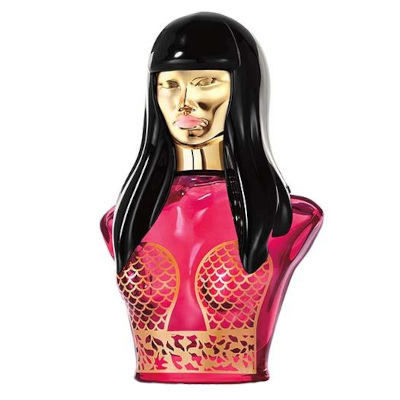 Review
A love letter to Nicki Minajs' birthplace, Trini Girl, is a tropical floral-fruity perfume with gradually deepening notes which reflect the complexity of the islands flora. Launched in 2016.
The opening is a rush of fresh lychee, blood orange, and quince for a sweet yet sharp and juicy kick. In the heart, apple blossom and Chaconia (the national flower of Trinidad!) give a Caribbean aura.
As this scent dries, white musk and coconut cream bring an unmistakable tropical undertone. Settles to a fruity and exotic sorbet delight.
If you like Sexy Blossom by Michael Kors, this scent will definitely please.
Top Notes:
Lychee, Blood Orange, Quince
Mid Notes:
Apple Blossom, Chaconia, Dewy Leaves
Base Notes:
White Musk, Coconut Cream
Seasons & Longevity
As you might expect, Trini Girl is a perfect summertime scent that really flourishes in the heat of the day. In fact, it's reminiscent of a red sorbet of fruity sangria.
Trini Girl has moderate staying power at 4+ hours, plus I found the initial projection quite powerful, so brace yourself.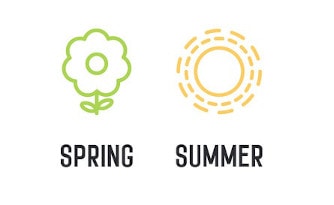 Benefits & Drawbacks
| | |
| --- | --- |
| Pros | Beautiful coconut/fruit sorbet delight |
| Cons | Super powerful at first, so be aware |
5. The Pinkprint Eau de Parfum
Review
The Pinkprint Eau de Parfum is a tropical fruity fragrance with a twist of citrus that is far less sugary than other scents in the Minaj collection. Launched in 2015.
Bergamot, grapefruit, nectarine, and passion fruit provide complex and juicy open with refreshing sweetness and a tangy, tropical edge. Sweet frangipani is the most dominant flower in the heart.
Coconut becomes the star note upon dry-down, with sandalwood, musk, and patchouli in the background. Settles to a heavenly coconut scent with tropical fruits.
Top Notes:
Bergamot, Grapefruit, Nectarine, Passion Fruit
Mid Notes:
Frangipani, Orange Blossom, Heliotrope, Rose
Base Notes:
Coconut, Sandalwood, Patchouli, Musk
Seasons & Longevity
With that in mind, it shouldn't be shocking to hear that The Pinkprint is perfect for spring/summer daytime, relaxing by the pool sipping a cheeky cocktail!
Projection is pretty intense at first, so be sure to go easy when applying it, but the fragrance is stunning after drying down and will last at least 4+ hours.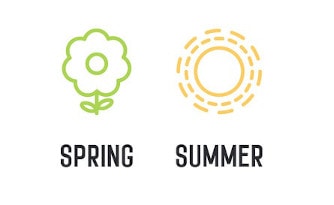 Benefits & Drawbacks
| | |
| --- | --- |
| Pros | Glorious summertime tropical fragrance |
| Cons | Hard to find a bottle these days |
6. Queen Eau de Parfum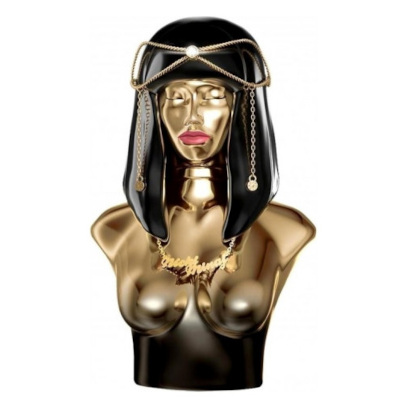 Review
Queen Eau de Parfum is a darker, more mature, woody fragrance with floral and fruity undertones. Launched in 2019, it's of the newest fragrances in the Nicki Minaj line.
Top notes of sweet pear and zesty bergamot make the open sweet and refreshing but a little fleeting until the heart of heliotrope blooms to make the scent more robust;
Upon dry-down, the smooth, woody and musky base adds maturity and is complemented by a nice hint of praline. Settles to a confident musky/woody, fruity scent with lush pear.
This base is most noticeable in the overall profile of the scent after dry-down. The result is a reasonably well-rounded gourmand fragrance with musky notes and a light, bright sillage.
Top Notes:
Pear, Bergamot
Mid Notes:
Heliotrope
Base Notes:
Woods, Tonka Bean, Praline, Musk
Seasons & Longevity
Of all the scents on this list, it is by far the most suited to colder weather, so ideal for autumn/winter/spring to my nose, and it leans slightly more dressy.
Moderate, pleasant sillage and projection with average staying power. You should get 4+ hours of noticeable wear from one application, but you may need to re-apply if you're heading out in the evening.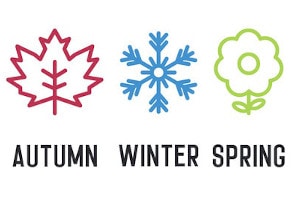 Benefits & Drawbacks
| | |
| --- | --- |
| Pros | Mature musky/woody, fruity scent with lush pear |
| Cons | Not as fun/fruity/sweet as the rest of the Minaj scents |

Ingrid's Top Pick
Minajesty Eau de Parfum
Minajesty Eau de Parfum is my top pick as this tropical beauty is the perfect summertime scent and really dazzles. I love the lush berries, vanilla and musk.
Conclusion
Though many people have misgivings about celebrity fragrance lines, the best Nicki Minaj perfumes are packed with lush fruits and sweetness to keep you smelling delish.
I feel that the main downside of these Nicki Minaj fragrances is their wear time. But you get what you pay for, and these fragrances can be bought for a steal, so price vs performance is not bad at all!
Also Read: All 3 Billie Eilish Perfumes: Exploring Her Scent-sational World
In conclusion, if you want bright, youthful fragrances with a manageable price tag and eye-popping aesthetics, any one of these scents will do ever-so nicely. Thumbs up from me! Check out my reviews of 10 Rihanna fragrances and also 10 Jennifer Lopez perfumes.

Further Reading
Below are some additional articles from Viora London's blog. We write articles on a number of interesting lifestyle topics such as fragrance, beauty, luxury accessories and more.