Turkish perfume house Nishane has been steadily growing in popularity for the last few years, and this Istanbul-based perfumery has gained widespread global acclaim.
Founded by Mert Guzel and Murat Katran, Nishane perfumes are rooted in Turkish culture. The aromas of Turkish rose, white florals, delicious fruits, seductive musks, and woods will ensure you smell incredible.
I first discovered the Nishane brand on a recent trip to the perfume department of Harrods in London's Knightsbridge. Here is my take on the best Nishane perfumes for women that should be on your radar!

Best Nishane Perfumes For Women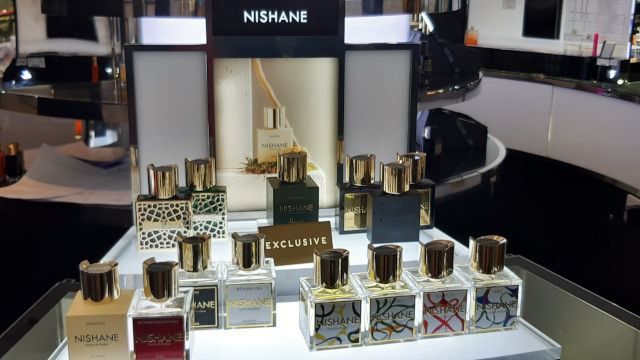 There is an abundance of incredible Nishane perfumes for women, but if you are new to the brand, I recommend starting with my 7 best picks.
1. Tempfluo Extrait de Parfum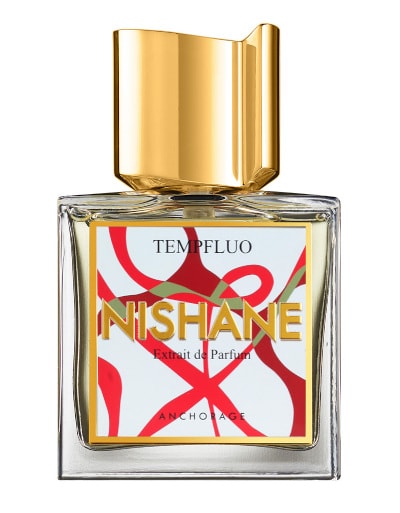 Review
A bright, woody, zesty, white floral fragrance that will keep you feeling positively effervescent. Launched in 2022, Tempfluo Extrait de Parfum is similar to Libre by YSL (another Anne Flipo creation).
Bright notes of bergamot oil and mandarin meld well with fragrant saffron to create a delicate and refreshing opening that melts into the heart of jasmine, orange flower, and praline quickly.
This sweet freshness is underpinned by a cashmere wood, cedar, and vanilla base that works well with the saffron and white florals for a scent that will get you noticed.
Top Notes:
Bergamot Oil, Mandarin, Saffron
Mid Notes:
Jasmine Sambac Absolute, Orange Flower, Praline
Base Notes:
Cashmere Wood, Cedarwood, Vanilla
Seasons & Longevity
I recommend Tempfluo Extrait de Parfum for any season and feel this is an ideal classy daytime scent that's even office safe.
This fragrance performs well, so you can expect around 6+ hours of wear from one application with good projection and casting a long sillage trail.

2. Favonius Extrait de Parfum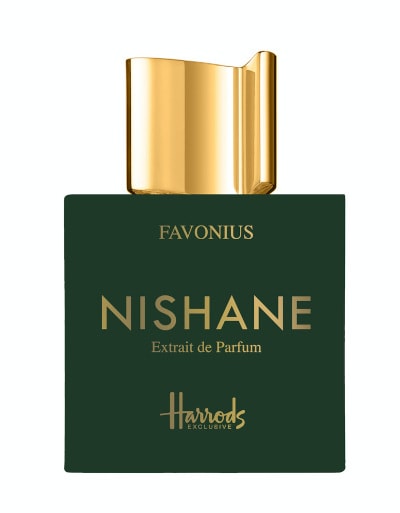 Review
Favonius Extrait de Parfum is a striking woody/rose blend with a warming, spicy, smoky undertone. This 2021 exclusive release is ideal for projecting feminine energy while avoiding saccharine scents.
A zesty yet rich and warming opening, and rich thanks to top notes of bergamot, pink pepper and incense. Heart notes of geranium, cypriol, rose, and clary sage adds a herbal and floral edge.
I love the robust base of woody oud, cedarwood, patchouli, and sandalwood, as it complements the stunning rose note so well.
Top Notes:
Bergamot, Pink Pepper, Incense
Mid Notes:
Gerenium, Cypriol, Rose, Armoise, Clary Sage
Base Notes:
Oud, Cedarwood, Patchouli, Sandalwood
Seasons & Longevity
In my opinion, Favonius Extrait de Parfum is ideal for autumn and winter wear; it also performs exquisitely in spring. More of an evening scent as it smells expensive and dressy.
Apply sparingly, as one benefit is this top performer projects well and will provide 7+ hours of wear from a modest application.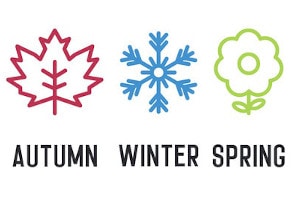 3. Nanshe Extrait de Parfum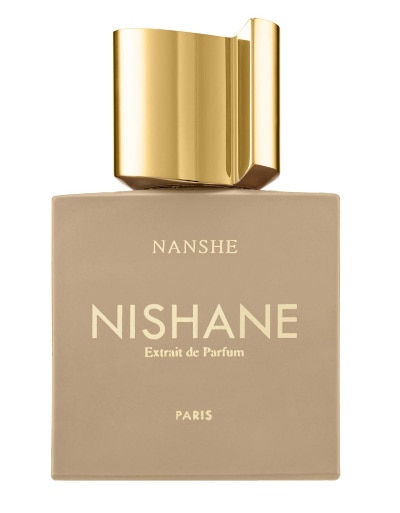 Review
Love classic powdery scents? Nanshe Extrait de Parfum is both timeless and sublimely beautiful. A range of fragrant, traditional notes can be found in this stunning 2020 release scent.
Notes of bergamot, cardamom, carrot seeds, and yuzu ensure this perfume has a unique and fragrant open. Water fruits, floral notes, and, most notably, rose absolute create a floral heart.
This fragrance becomes wonderfully powdery upon dry-down, with hints of patchouli and rich, resinous sandalwood. Similar to Marquee by Xerjoff.
Top Notes:
Bergamot, Carrot Seeds, Cardamom, Yuzu
Mid Notes:
Water Fruits & Flowers, Rose Absolute, Jasmine Sambac Absolute, Ylang Ylang
Base Notes:
Orris, Powdery Notes, Musk, Patchouli, Sandalwood
Seasons & Longevity
Nashane Extrait de Parfum is the perfect day/night scent for cool and cold weather, so expect it to be at its best worn from autumn to spring. It smells extravagant, so why not dress up a little extra when you wear it?
You can expect a generous application of this scent to last 7 hours or more. Excellent price vs performance, which is another benefit.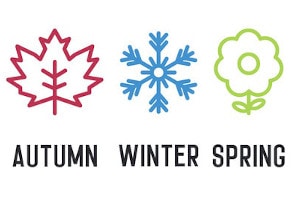 4. Vain & Naïve Extrait de Parfum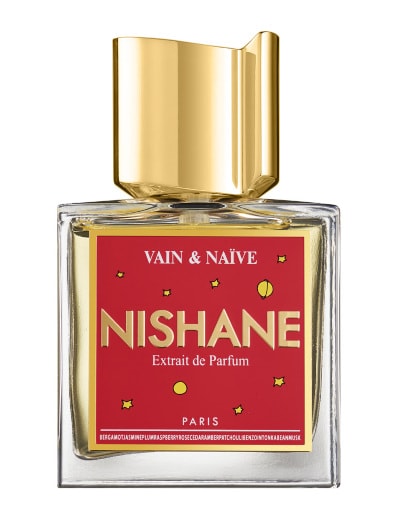 Review
Vain & Naïve is an intoxicatingly fruity, sweet and youthful scent to put a spring in your step. Blended by perfumer Chris Maurice and launched in 2018.
Zesty orange and bergamot come together to ensure that the first wave of scent is invigorating. Rose and jasmine mingle with raspberry and plum in a delicious middle.
This perfume remains a fruity blend of raspberry and plum with soft rose and a base of (mainly) sandalwood as it settles. I love the gourmand raspberry/plum notes.
Top Notes:
Bergamot, Orange
Mid Notes:
Rose, Jasmine, Cedarwood, Plum, Raspberry
Base Notes:
Sandalwood, Amber, Patchouli, Benzoin, Tonka Bean, Musk
Seasons & Longevity
I recommend Vain & Naïve as an excellent choice for autumn, winter, and spring, ideal for shopping trips and fancy lunches. More of a daytime scent.
This fragrance will provide 6+ hours of wear (at least) from one application. If you want to get all the attention, wear this on a daytime date!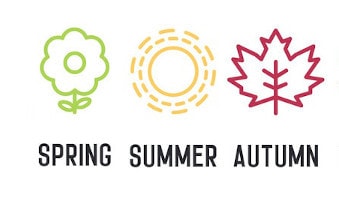 5. Zenne Extrait de Parfum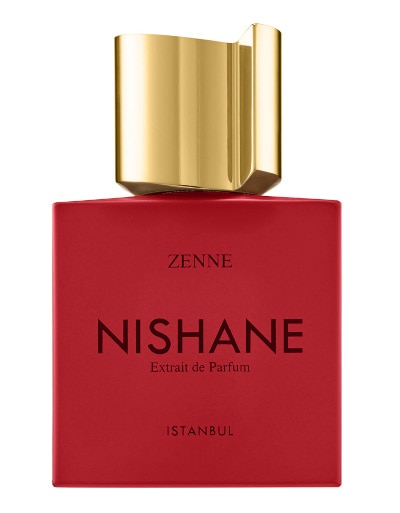 Review
If you want a sweet and unashamedly feminine scent to add to your collection, Zenne Extrait de Parfum is a versatile and delicious feminine fragrance.
Sweet and tart, opening notes of grapefruit, blackcurrant, and rhubarb bleed wonderfully into the heart notes of vibrant Turkish rose, gardenia, and sandalwood.
You will enjoy plenty of vanilla and musk at its foundation, with subtle hints of ambergris to add opulent depth. The result is a complex and seductive fragrance similar to Lost In the City by Miller Harris.
Top Notes:
Grapefruit, Blackcurrant, Rhubarb
Mid Notes:
Turkish Rose, Gardenia, Sandalwood
Base Notes:
Vanilla, Ambergris, Musk
Seasons & Longevity
Zenne is one of the most versatile perfumes on this list and can be worn during any season, day or night.
Performance is excellent; this perfume will cling to your skin and clothes long after application. Lasts 8+ hours, carrying you from day to night with ease!

6. Hundred Silent Ways Extrait de Parfum
Review
Hundred Silent Ways Extrait de Parfum; A versatile vanilla scent with a backdrop of white flowers and juicy peach that's similar to YSL Black Opium (minus the coffee note).
Sweet, refreshing, and gentle notes of tuberose, mandarin, and peach create a bright, light opening that melts wonderfully into a heart of jasmine, gardenia and orris.
This delicate blend is underpinned by a dry and sweet base of vanilla, sandalwood, and vetiver, adding longevity and depth to the mix. Settles to a feminine vanilla/white floral combo.
Top Notes:
Tuberose, Mandarin, Peach
Mid Notes:
White Jasmine, Gardenia, Orris
Base Notes:
Vanilla, Sandalwood, Vetiver
Seasons & Longevity
Wear this fragrance from autumn to spring for the best effect; wear it on Fridays to slip into the weekend in style.
I managed to get 7+ hours of wear from this scent, so you can expect Hundred Silent Ways to last until the early hours.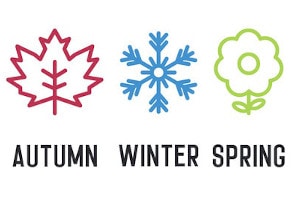 7. Tuberoza Extrait de Parfum
Review
Tuberoza Extrait de Parfum is a fanfare of fresh white floral notes and more exotic flowers resting on an amber and musk backdrop.
Opening with a blast of sweet orange, orange blossom, and rich ylang-ylang. In the heart, fresh tuberose dominates, supported by gardenia, jasmine, and marigold.
Amberwood, vetiver, sandalwood, and musk provide a discreet base, allowing the seductive floral notes to shine. Also, consider Moon Carnival by Vilhelm, which is a brand I reviewed recently.
Top Notes:
Ylang Ylang, Sweet Orange, Armoise, Orange Blossom
Mid Notes:
Tuberose, Gardenia, Jasmine, Marigold
Base Notes:
Amberwood, Vetiver, Sandalwood, Musk
Seasons & Longevity
To get the best from Tuberoza Extrait de Parfum, wear it from spring to autumn during the day. This easy-going scent is perfect for casual outings and summer outdoor parties.
Although the bright opening may fade quickly, which is one drawback, the blend will not; you can expect 6+ hours of wear with a discreet but noticeable scent bubble.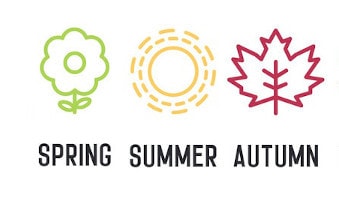 Ingrid's Top Pick
Hundred Silent Ways Extrait de Parfum
My top pick is Hundred Silent Ways Extrait de Parfum because the blend of seductive flowers and lush vanilla is simply stunning.
It lasts 7+ hours and will certainly get you noticed for all the right reasons!
Conclusion
Steeped in Turkish tradition and culture, Nishane is a brand that draws inspiration from many exotic places, shrouding you in mystery.
With plenty of scents in the Nishane portfolio, these are some of the best Nishane perfumes for women looking to expand their fragrance collection and explore boutique perfumes.
This is niche-perfumery, so 100ml/3.3 fl oz of most Nishane Extrait de Parfum fragrances will cost approx £290/$350. Price vs performance is excellent on most of these fragrances.
Don't forget to check out the stunning male-leaning Nishane fragrances in Andrew's article: 7 Jaw-Dropping Nishane Fragrances For Men.

Further Reading
Below are some additional articles from Viora London's blog. We write articles on a number of interesting lifestyle topics such as fragrance, beauty, luxury accessories and more.
Ingrid is an avid perfume collector, fragrance writer & reviewer, fragrance Youtuber and Friend member of the British Society of Perfumers who has worked in the fashion industry for over 30 years.