Founded in Rome by Italian designer Valentino Garavani in 1958, Valentino is an Italian institution for style, grace, and sensuality. The best Valentino perfumes for women combine floral scents and fruity notes with head-turning vanilla, wood and musk.
The House of Valentino is best known for its striking Born In and Donna collections that immerse you in Italian chic wherever you go. I decided to take a research trip to Harrods in Knightsbridge, London, to experience the range.

Best Valentino Perfumes for Women
The best Valentino perfumes for women will envelop you in aromas of elegant flowers, tempting fruits and sensual musk. Here are 6 scents to consider.
1. Born In Roma Coral Fantasy Eau de Parfum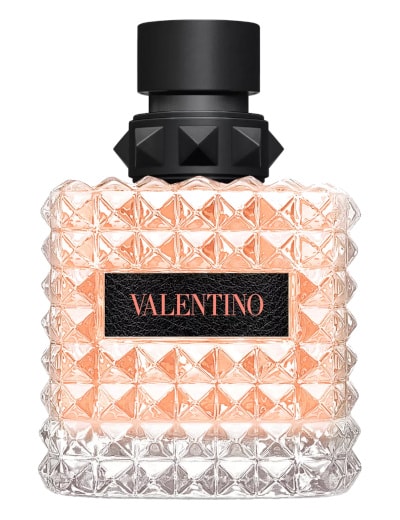 Review
Donna Born in Roma Coral Fantasy is a youthful yet balanced scent similar to the Juicy Couture collection that strays away from being too saccharine and was launched in 2022.
This fragrance opens with fruity scents and fresh notes of kiwi and orange essence, quickly tempered by a floral heart of Indian jasmine and rose accords.
Upon dry-down, things become muskier, with the scent settling to a sweet and fruity kiwi/orange scent with delicate flowers and musky edges.
Top Notes:
Kiwi, Orange Essence
Mid Notes:
Indian Jasmine, Rose Accord
Base Notes:
Musks, Ambrette Seeds
Seasons & Longevity
I recommend that this is the perfect perfume for spring and summer, but it does not stand up to cold weather and will fade quickly when the temperature drops.
You can expect 4+ hours of wear in spring and summer, with moderate sillage and projection.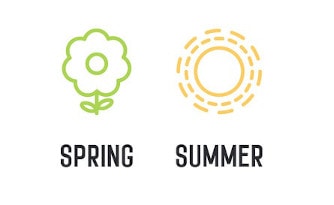 Benefits & Drawbacks
| | |
| --- | --- |
| Pros | A well-balanced youthful Valentino scent that will get you noticed |
| Cons | Not very long-lasting in colder weather |
2. Born In Roma Donna Eau de Parfum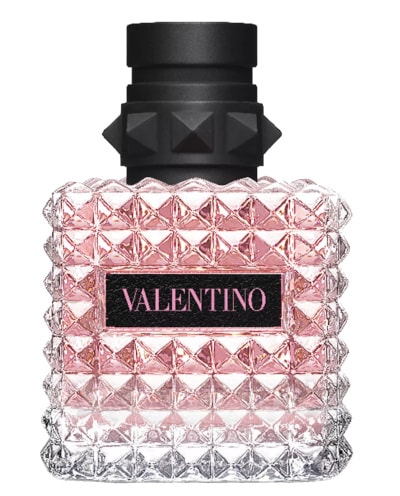 Review
Launched in 2019, Donna Born in Roma evokes Valentino's spirit at its most iconic. Mature yet effervescent, if you enjoy YSL Libre perfumes, you'll love this.
Bergamot and blackcurrant essences are bright, sweet and juicy at the start. Heart notes of jasmine absolute, jasmine tea, and jasmine grandiflorum form a light, bright, floral bouquet that blends nicely with the fruity top layer. 
Donna Born in Roma reveals base notes of vanilla bourbon, Guaiac wood, and cashmeran; these notes add a tangy, sweet, and rich smoky leather vibe to this slightly spicy scent.
Top Notes:
Bergamot Essence, Blackcurrant Accord
Mid Notes:
Sambac Jasmine Absolute, Jasmine Grandiflorum, Jasmine Tea
Base Notes:
Bourbon Vanilla, Cashmeran, Guaiac Wood
Seasons & Longevity
Donna Born in Roma is one of the most versatile scents on this list and will reveal a different face of itself in spring and summer than in autumn or winter. Excellent for daily wear.
Expect 5+ hours from a single application with good sillage and projection. Becomes less fruity/floral and a little woodier as time passes.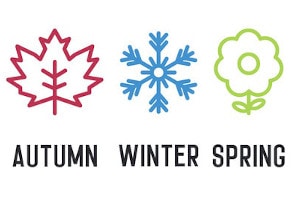 Benefits & Drawbacks
| | |
| --- | --- |
| Pros | Ideal for most seasons, and performance is good |
| Cons | Not everyone will love the woody note that comes out after a while |
3. Voce Viva Eau de Parfum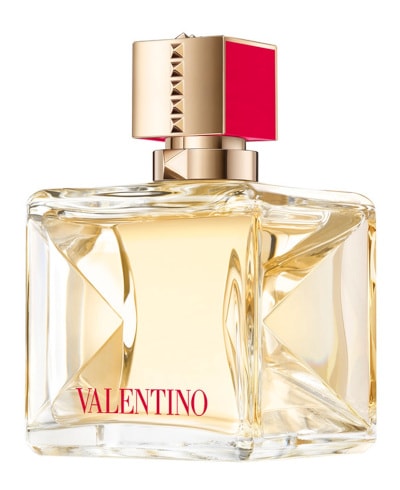 Review
Intimate and personal, Voce Viva is an evocative love letter describing the natural flora of Italy. This bright, zesty and sweet was launched in 2020.
Italian mandarin, spicy ginger, and Calabrian bergamot combine to create a tangy and fresh opening that is strong but fleeting; the heart notes of orange blossom, gardenia, and jasmine temper the acidity and create a much softer scent.
The base notes of Voce Viva are moss, sandalwood, and Madagascan vanilla. These sensuous notes make the final scent a unique combination of sensual and sweet vanilla/citrus/floral aromas.
Top Notes:
Calabrian Bergamot, Italian Mandarin, Ginger
Mid Notes:
Orange Blossom, Gardenia, Jasmine Grandiflorum
Base Notes:
Moss, Madagascar Vanilla, Sandalwood
Seasons & Longevity
Fresh, bright, and youthful, this scent is ideal for spring, summer and autumn days when the weather is cool but not cold.
One application should provide around 4+ hours of wear with a discreet scent bubble of zesty fruits, vanilla and pretty white florals.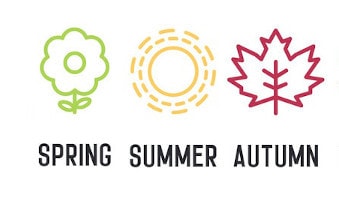 Benefits & Drawbacks
| | |
| --- | --- |
| Pros | Works for both informal daytime wear and as a special occasion scent |
| Cons | Does not project as much as I would have liked |
4. Voce Viva Intensa Eau de Parfum Intense
Review
One of the more opulent scents on this list, Voce Viva Intensa is feminine, sexy, and complex. It feels rich and powerful; this 2021 scent is at home in the office and the boudoir.
Spicy Calabrian bergamot and zesty mandarin accord come together in the top layer of this scent, which is soon softened by a heart of jasmine sambac and orange blossom.
At the base, you will find notes of dark bourbon vanilla and fresh, dry moss; these dry the blend down and create a mature, complex scent of sensual vanilla, white flowers, citrus fruits and moss.
Top Notes:
Calabrian Bergamot, Mandarin Accord
Mid Notes:
Jasmine Sambac, Orange Blossom
Base Notes:
Moss, Bourbon Vanilla
Seasons & Longevity
I personally found this fragrance works for any season, day or night. In warm weather, the white florals and citrus come into their own, putting a spring in your step in the colder seasons.
Performance is good, lasting 6+ hours with noticeable projection, especially the white flowers and vanilla.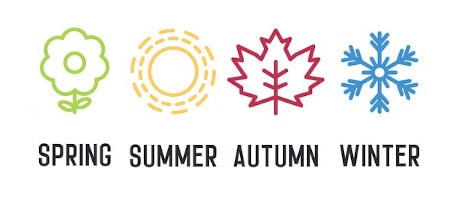 Benefits & Drawbacks
| | |
| --- | --- |
| Pros | A long-lasting any-season perfume that is mature and complex |
| Cons | Not really for the younger crowd of fragrance lovers |
5. Valentina Eau de Parfum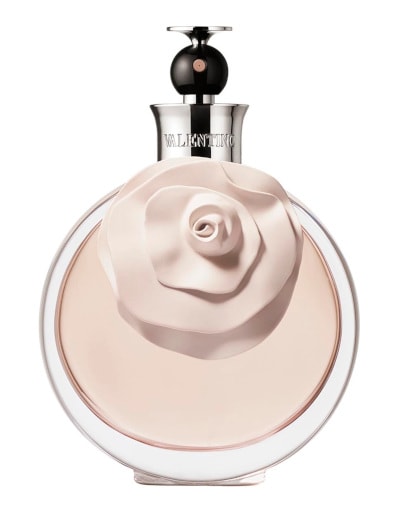 Review
The oldest scent on this list (2011), Valentina Eau de Parfum is somewhat of a cult classic amongst Valentino fans. Girlish, sweet, and classically feminine, Valentina is a treat for the senses.
Bright, sweet strawberry essence and spiced Italian bergamot announce the first wave of notes, creating a fresh and juicy opening tempered by a heart of orange blossom, jasmine and patchouli.
The foundation of Valentina is made of two main notes: vanilla and cedarwood, and the result is an edge of resin and sweetness once settled with a hint of truffle.
Top Notes:
Italian Bergamot, Strawberry Essence
Mid Notes:
Orange Blossom, Jasmine Sambac, Patchouli Essence
Base Notes:
Vanilla, Cedarwood
Seasons & Longevity
Valentina is a crisp, fruity/floral scent that fares best in the colder months. Wear it on cool spring days or chilly autumn/winter evenings to get the best from the blend.
A generous application should provide 4+ hours of wear. Remember that your body heat will spread the scent more widely, so you can expect it to project better in warm weather.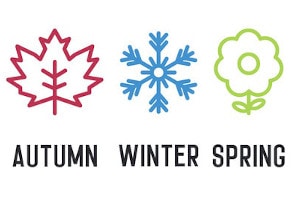 Benefits & Drawbacks
| | |
| --- | --- |
| Pros | A classic Valentino fragrance that will certainly turn heads |
| Cons | Not super long-lasting so you will need to over-spray |
6. Donna Eau de Parfum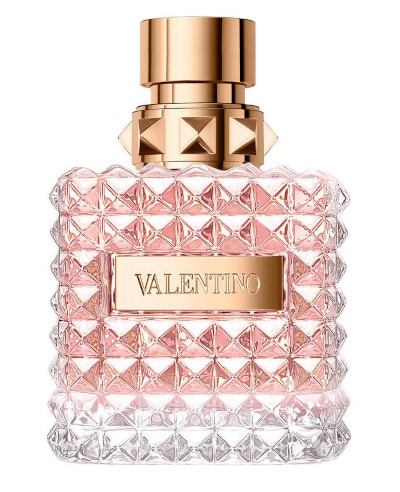 Review
The original from the 'Donna' range, this perfume is a classic chypre scent with flashes of fruity and juicy aromas that add a delightful brightness. It's almost Chanel in its delivery.
Valentino Donna opens with a sweet and sharp fruity mix of bergamot, grapefruit, and blackcurrant notes that are juicy, tangy, and downright edible.
Things mellow as heart notes of peach, rose, and powdery iris all come to the fore. Foundation notes of patchouli, vanilla, and praline introduce an almost dessert-like persona.
Top Notes:
Italian Bergamot, Grapefruit Accord, Blackcurrant
Mid Notes:
Peach, Rose, Iris
Base Notes:
Patchouli, Vanilla, Praline
Seasons & Longevity
Valentino Donna is a cold-weather scent that really flourishes in the late afternoon and evening. Consider it for formal occasions and cold winter nights in cosy restaurants.
Depending on the weather and your activity level, you should expect 5+ hours of wear from one application.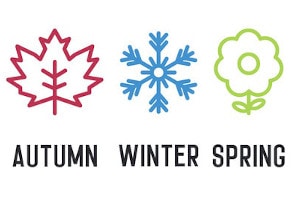 Benefits & Drawbacks
| | |
| --- | --- |
| Pros | Elegant, powdery, complex and timeless |
| Cons | Maybe too powdery for some |

Ingrid's Top Pick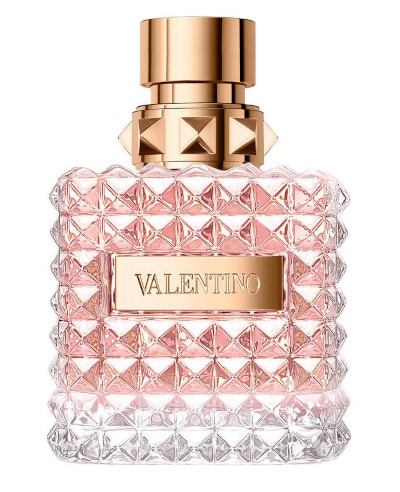 Valentino Donna Eau de Parfum
I have chosen Donna Eau de Parfum as the best Valentino perfume because it is utterly feminine and classy.
Powdery iris and elegant rose collide with citrus, sensual patchouli and a touch of praline.
Conclusion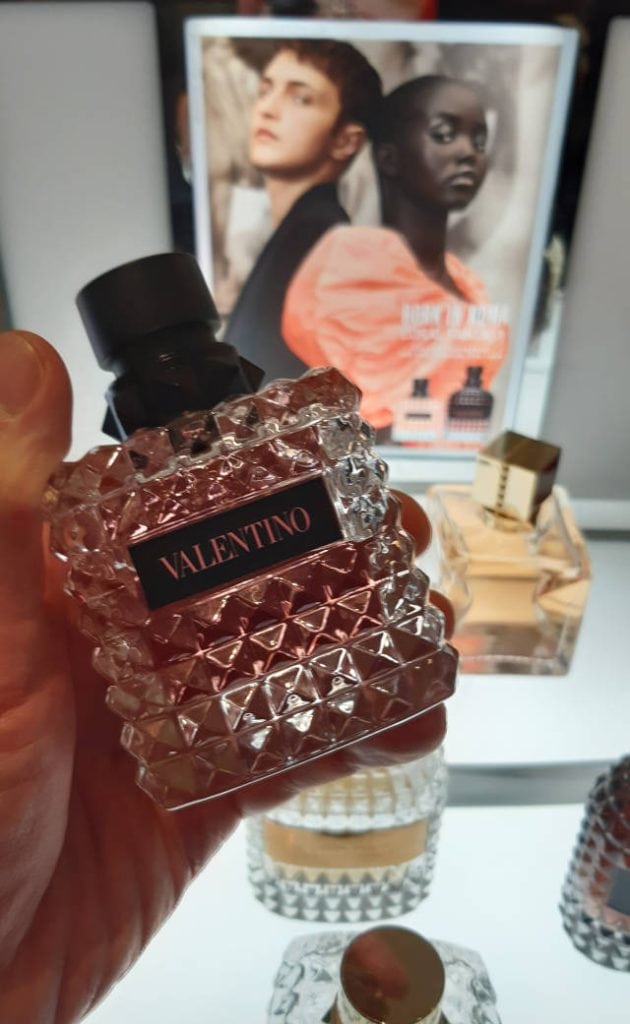 Sexy, sensual, and often youthful, the best Valentino perfumes for women evoke thoughts from Italian summers and quiet, intimate boudoirs to the vibrant buzz of the Italian fashion world.
Though Valentino has over 40 fragrances, each with unique and intriguing aromas, I feel that these 6 scents are great fragrances demonstrating the distinct and unique aesthetic that the Valentino brand is best known for.
I love the design of the sleek glass bottles; each will make an impact on your dresser top. Prices range from £54/$65 for 30ml/1.0 fl oz, £75/$90 for 50ml/1.7 fl oz, and £110/$135 for the 100ml/3.4 fl oz.
Valentino Perfume Quick Guide
| | Perfume | Season | Longevity Hrs |
| --- | --- | --- | --- |
| 1 | Born In Roma Coral Fantasy | Spring/Summer | 4+ |
| 2 | Born In Roma Donna | Autumn/Winter/Spring | 5+ |
| 3 | Voce Viva | Spring/Summer/Fall | 4+ |
| 4 | Voce Viva Intensa | Any Season | 6+ |
| 5 | Valentina Eau de Parfum | Autumn/Winter/Spring | 4+ |
| 6 | Donna Eau de Parfum | Autumn/Winter/Spring | 5+ |

Further Reading
Below are some additional articles from Viora London's blog. We write articles on a number of interesting lifestyle topics such as fragrance, beauty, luxury accessories and more.