Aaron Terence Hughes is a British-born perfumer. He grew up in beautiful Cornwall and attributes his love of fragrance to growing up on a flower farm, playing outdoors, climbing trees and crushing flowers to detect their scent.
Although still relatively new to the fragrance world, Aaron has a massive YouTube following and, since 2019, has quickly grown an extensive collection, proving he certainly knows how to blend!
I've lined up five here that lean more towards being traditionally feminine. Plus, my upcoming Aaron Terence Hughes fragrances for men article will cover more masculine scents.

Best Aaron Terence Hughes Perfumes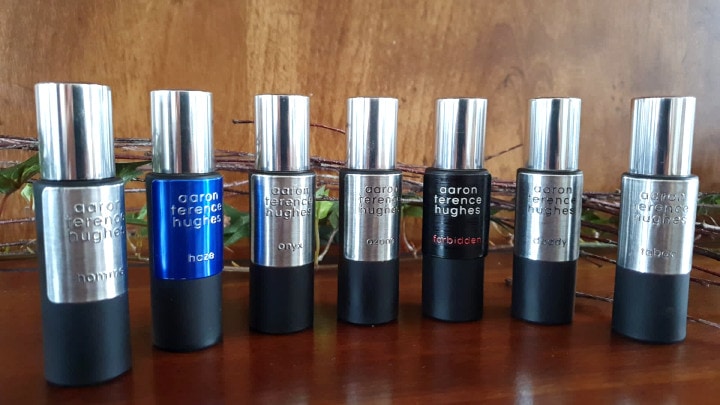 With luxurious notes such as rose, vanilla and white musk, here are 5 of the best Aaron Terence Hughes perfumes for women.
1. Onyx Extract de Parfum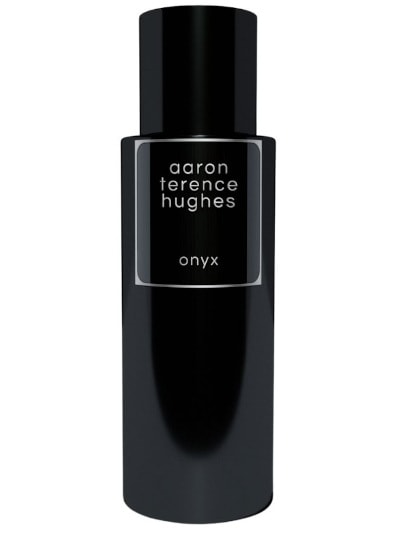 Review
To begin, I'll start with sultry Onyx—a fragrance that has truly stolen my heart. Its scent transforms when applied to the skin, compared to its initial impression in the bottle.
Onyx opens with a burst of rose absolute, drawing me in before I become captivated by the incredibly earthy presence of woody oud.
Among the powerful fragrances by ATH, Onyx strikes a perfect balance, not overpowering but always exuding opulence, luxury, and a hint of mystery.
Top Notes:
Rose Absolute
Mid Notes:
Vanilla Absolute, Plum, Chocolate
Base Notes:
Patchouli, Thai Oud, Ethical Ambergris, Sandalwood, Musk
Seasons & Longevity
I consider it an ideal choice for evenings, thanks to its dark and woodsy character. I would personally prefer to wear it during the autumn or winter months, as it beautifully complements the season.
The projection and longevity of this fragrance are commendable—rest assured, you won't go unnoticed when wearing it. Lasts 7+ hours.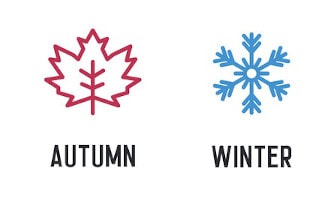 Benefits & Drawbacks
| | |
| --- | --- |
| Pros | Stunning blend of rose and oud |
| Cons | Incredibly strong at first but soon settles |
2. Tabac Extract de Parfum
Review
Despite its name suggesting a gentlemen's club ambience with leather-bound books and a glass of whiskey, the initial impression reminded me of Grandma's perfume from the 70s—powdery and musky.
However, my experience took a delightful turn when I stepped outside to walk my dog. The fragrance transformed into something much more appealing. It softened, revealing a sweeter side while retaining depth, thanks to the rich presence of Oud.
I found myself eagerly catching whiffs of it whenever possible—an intriguing and unexpected journey. I detected a subtle hint of sweet tobacco, but it wasn't overpowering.
Top Notes:
Tobacco Leaf
Mid Notes:
Madagascan Vanilla Absolute, Tobacco, Turkish Rose
Base Notes:
Burmese Oud, Cedar Wood, Ethical Ambergris
Seasons & Longevity
Wear during autumn, winter and spring. If you happen to try this fragrance in-store and feel uncertain initially, give it 20 minutes to evolve before making up your mind. It certainly offers more than meets the nose.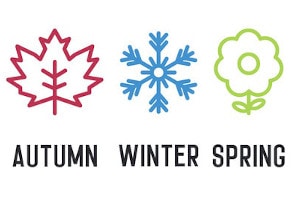 Benefits & Drawbacks
| | |
| --- | --- |
| Pros | Wonderfully powdery and musky woody/tobacco scent |
| Cons | Not a full-on tobacco scent as the name implies |
3. Daddy Extract de Parfum
Review
I have no preconceived ideas of what this scent might resemble based on the name. I wonder what or who inspired this name?
This fragrance unfolds with a momentary burst of tangy, crisp fruit and a comforting embrace of tonka bean and sweet vanilla. It envelops the senses with a velvety, creamy texture, exuding a sweetness that is delicately balanced by the presence of Oud.
Smells beautiful in the bottle and equally on my skin. I asked my partner to wear it as well, and while it manifested slightly differently on him, both experiences proved pleasant. Interestingly, I find myself detecting more nuanced notes when I smell it on him.
Top Notes:
Apple, Bergamot
Mid Notes:
Tonka Bean, Nutmeg
Base Notes:
Smooth Oud, Sandalwood, Patchouli, Vanilla, Benzoin, Ethical Ambergris, Clean Skin Accord
Seasons & Longevity
I consider this fragrance suitable for evening wear. It's quite warming, so I might wear this in the cooler months. For me, 2 squirts are enough. I don't like to feel overwhelmed by a fragrance unless someone else is wearing it.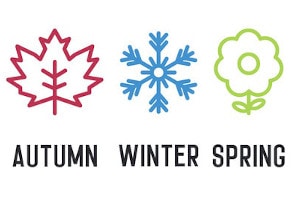 Benefits & Drawbacks
| | |
| --- | --- |
| Pros | An incredibly refined blend of crisp fruits, patchouli and wood |
| Cons | Floral lovers should look elsewhere |
4. Ozone Extract de Parfum
Review
As soon as the name 'Ozone' caught my eye, my imagination whisked me away to a beachy paradise, and this fragrance did not disappoint. From the very first sniff, I was greeted by an invigorating burst of citrus notes, accompanied by that distinctive Ozonic sea salt scent that instantly transports me to the ocean's edge.
The presence of coconut swiftly follows, evoking vivid memories of past holidays—a vivid reminder of carefree days spent under the sun. It's a refreshing and clean aroma that engulfs the senses.
There's a delicate touch of sweetness in the background, expertly balanced and far from overpowering. It adds just the right amount of allure to the composition. What's more, there's a cooling element that adds an extra dimension to the fragrance.
Top Notes:
Bergamot, Lemon, Lime, Spearmint
Mid Notes:
Ozone, Coconut, Mocha Accord, Ambroxan
Base Notes:
Ethical Ambergris, White Musk, Driftwood, Patchouli
Seasons & Longevity
The seamless fusion of all these elements is truly remarkable.
I think I'm going to call this a summer fragrance for obvious reasons. Totally unisex in nature with great projection and longevity. I'd wear it any time of the day.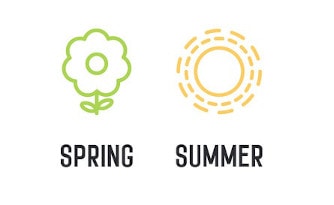 Benefits & Drawbacks
| | |
| --- | --- |
| Pros | A cheerful and uplifting summer scent |
| Cons | Maybe too much coconut for some noses |
5. Forbidden Extract de Parfum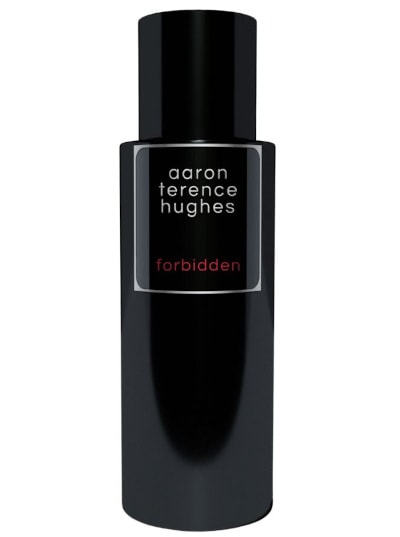 Review
Even though the name "Forbidden" might imply secrecy or hidden elements, this fragrance is anything but subdued. It exudes a vibrant and commanding presence, instantly capturing attention.
The initial impression is a delicious burst of fruitiness intertwined with a hint of chocolatey goodness. My nose remains here with the chocolate notes; who doesn't love chocolate and senses perhaps a hint of Tonka bean in the background?
Without a doubt, it falls into the gourmand category. Picture indulging in a sumptuous dessert amidst a nocturnal woodland setting. As the fragrance evolves, the Oud emerges, adding an alluring evening charm.
Top Notes:
Bergamot, Chocolate Orange
Mid Notes:
Vanilla, Tonka, Cherry Bakewell
Base Notes:
Turkish Delight (Rose), Oud, Patchouli, Sandalwood, Rum, White Musk, Ambergris
Seasons & Longevity
In my opinion, it effortlessly encompasses the realm of unisex fragrances. I'd keep this dark and sultry perfume for Autumn/ Winter evenings. Projection and silage are both as large as life.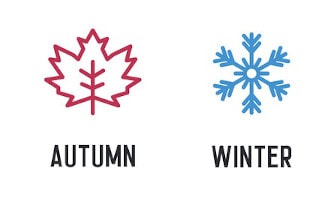 Benefits & Drawbacks
| | |
| --- | --- |
| Pros | A delicious blend of chocolate orange paired with cherry and rose |
| Cons | Be warned, this is a strong fragrance! |

Ellisa's Top Pick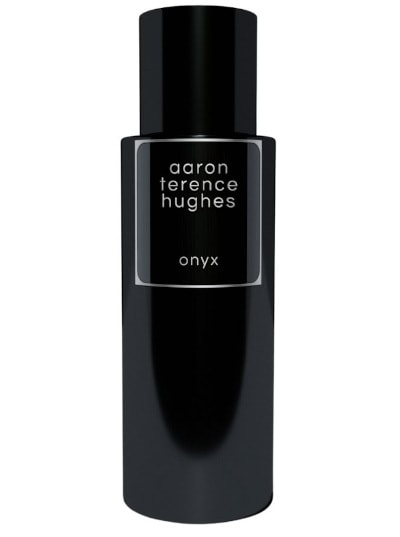 Onyx Extract de Parfum
My top pick feminine-leaning ATH fragrance is Onyx Extract de Parfum due to its beautiful blend of rose and oud that simply projects timeless elegance. Wow!
Conclusion
The Aaron Terence Hughes perfume collection possesses an undeniable unisex quality, though the ones I have selected for this article are more feminine (to my nose).
Another thing I wanted to add is performance; these intoxicating fragrances last incredibly well, most of them 6-8 hours and beyond, because all ATH fragrances are currently 25% concentration.

Further Reading
Below are some additional articles from Viora London's blog. We write articles on a number of interesting lifestyle topics such as fragrance, beauty, luxury accessories and more.