While it is true that some of the most iconic fragrances houses of all time are located in France, the best American perfume brands are matching French perfumers in skill and reputation. In fact, many of the most well-loved perfume houses on the planet are from our cousins in the United States!
Although perfumery is a global industry, cultural and geographical diversity ensures each house can add its own unique twist. We have decided to review the American perfume brands that range from the micro-niche of Le Labo all the way to the perfume giants of Tom Ford and Estée Lauder.

The 15 Best American Perfume Brands
The best American perfume brands each bring a touch of style from their corner of the United States. We review 15 fragrance brands that deserve your attention.
1. Tom Ford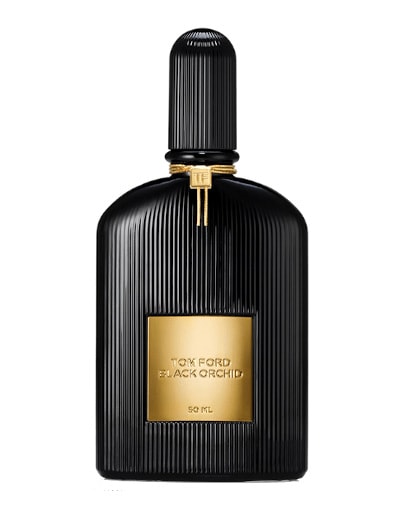 Review
Tom Ford is perhaps the quintessential masculine American brand. Founded by Texas-born Tom Carlyle Ford after he left Gucci, this is a brand aimed at professional, sophisticated men and women who have bold yet simple tastes in both fashion and fragrance.
Favouring clean, refreshing scents with classic ingredients, Tom Ford fragrances, both male and female, are timeless and versatile. The most notable Tom Ford fragrances are Velvet Orchid, Black Orchid, Tobacco Vanille, and Grey Vetiver.
Velvet Orchid and Black Orchid are feminine Tom Ford floral fragrances with complex notes which evoke rich, fragrant femininity with sweet and spicy undertones.
Tobacco Vanille made it onto our list of The Best Tom Ford Fragrances For Men article. It is one of the most iconic Tom Ford fragrances. As a unisex cologne, it has sweet, earthy, and woody notes which are both warming and complex.
Grey Vetiver is unusual in that it is a male fragrance (Tom Ford favours unisex blends), but it is true to the spirit of the brand in its sharp, refreshing simplicity.
Price & Reviews
You can check the latest pricing, see customer reviews and shop online:
2. Elizabeth Arden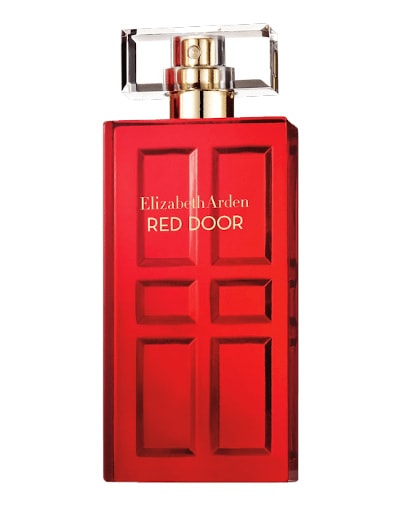 Review
Elizabeth Arden is undeniably an American heritage brand, synonymous with high-class femininity and sensual charm. Founded in 1910, this brand launched fragrances that fed the American appetite for glamour through the roaring twenties and still remains a cultural staple to this day.
Though Florence Arden herself is gone, her spirit lives in the classy and sensual fragrances this brand produces.
The most iconic Elizabeth Arden fragrance is undeniably Red Door. Launched in 1989, it is also one of the newer perfumes in their range. A delicate and blooming oriental floral, it has a mix of woody, floral, fruity, and sweet notes with a base of musky notes.
Blue Grass was the very first Elizabeth Arden fragrance. Although it is somewhat under-appreciated, its invigorating blend has aged incredibly well. 5th Avenue is somewhat of a spiritual successor to Red Door, sharing the same floral heart and invigorating base.
Jump to my fab article of 10 Elizabeth Arden fragrances to fall in love with.
Price & Reviews
You can check the latest pricing, see customer reviews and shop online:
3. Carolina Herrera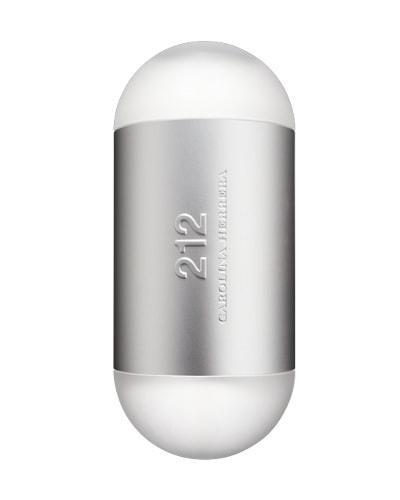 Review
Carolina Herrera is a New York City icon that captures the glamour and sophistication that the city is so widely known for. This is an unashamedly feminine brand that holds fast to the idea that every woman should feel sensual and beautiful. 
Of course, when you think of Carolina Herrera, the iconic Good Girl is the first scent that comes to mind, but 212, and CH also have somewhat of a cult following behind them.
Carolina Herrera Good Girl is most recognized for the unique, heel shaped bottle, but it's the white floral, warm spicy, and edible sweet notes which make it so beloved.
The eye-catching, pill-shaped bottle of 212 is immediately recognizable. While this blend of florals, citrus, and powdery notes is a little gentler, it has the same sensuality as Good Girl. CH, too, has that same mix of florals and sweet, with a touch of woods.
Don't forget to check out our article on the 10 Best Carolina Herrera Perfumes For Women.
Price & Reviews
You can check the latest pricing, see customer reviews and shop online:
4. Narciso Rodriguez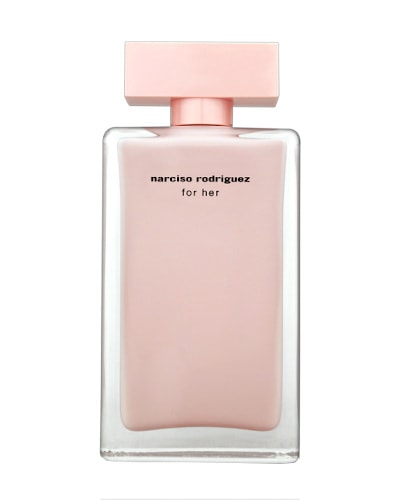 Review
Narciso Rodriguez is one of the foremost American designers of the last two decades. After making his name dressing Carolyn Bessette for her marriage to John F. Kennedy Jr, Narciso Rodriguez quickly became a household name in American fashion and perfumery. Today his brand is synonymous with glamour and feminine beauty.
Launched in 2003 and 2007, respectively, Narciso Rodriguez for Her and Narciso Rodriguez for Him are complimentary fragrances that use traditionally masculine and feminine notes. 
For Her has musky, floral, and fruity notes that are nicely underpinned with aromatic notes, while For Him is overwhelmingly ozonic and musky with warming spicy and amber notes. Narciso is a floral and woody fragrance with earthy undertones and the heart of a rose.
Price & Reviews
You can check the latest pricing, see customer reviews and shop online:
5. Estée Lauder
Review
Another New York-based brand, Estée Lauder, was founded by its namesake in 1946. Estée Lauder remains the go-to cosmetics and fragrance brand for those who like to add a touch of luxury to their daily routine. Today this brand is a power-house, with interests in many luxury brands like MAC and La Mer.
Estée Lauder launched its first fragrance, Youth Dew in 1953 and it remains a firm favourite with mature women and retro-seekers alike. The warm and spicy blend has amber and balsamic undertones that make it almost masculine, but the result is timelessly feminine.
Knowing and Pleasures are slightly more modern in both lineage and scent but retain that same classic, timelessness. Pleasures, however, is a little lighter and more girlish.
Check out our article on the 10 Best Estée Lauder Perfumes For Women for more inspiration.
Price & Reviews
You can check the latest pricing, see customer reviews and shop online:
6. Donna Karan DKNY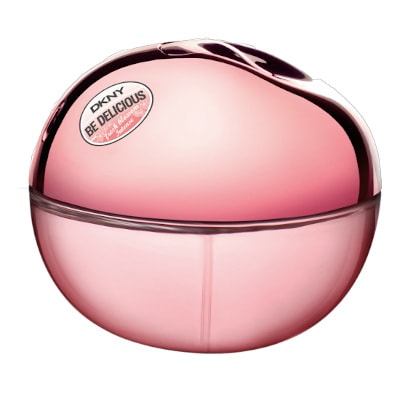 Review
The Donna Karan DKNY brand is somewhat frozen in time. They began life in 1984 and remain active in creating new clothing, accessories, and fragrances with a 1990s vibe.
Their most iconic fragrance, Be Delicious, has not only maintained its popularity, but it is also almost indelibly connected to the icons of '90s fashion. Think Sex in the city, camel raincoats, slingback heels, and the baguette bag and you won't go wrong.
Of course, we can't discuss DKNY without touching on Be Delicious. This iconic, fresh and juicy fragrance is light, sensual, and crisp in its sweetness, just as the apple-shaped bottle would have you believe.
DKNY Women and Stories are somewhat under-appreciated by the masses, but for die-hard fans of the brand, they remain firm favourites. DKNY Women is fresh, juicy, and bright, rather like Be Delicious, but Stories is rather more powdery, sweet, and floral.
Price & Reviews
You can check the latest pricing, see customer reviews and shop online:
7. Michael Kors
Review
Michael Kors is undeniably best known for his handbags, but this fashion designer has been making luxury ready-to-wear fashion, accessories, watches, jewellery, and fragrances for both men and women for decades.
The understated yet opulent style that he favours is taking the world by storm right now, so you should consider getting to grips with his fragrances.
Michael for Men is a perfect embodiment of the clean-cut style that Michael Kors is known for. The fruity, woody and sweet notes that make it up are classic yet slightly androgynous, making it a modern fragrance.
Sexy amber is somewhat a female iteration of this scent, it has the same warming depth and slightly unisex feel, but is lightened with white florals.
Midnight Shimmer, by contrast, is a much more effervescent fragrance that use powdery, sweet, and fruity notes to create a sensuous blend.
You may find the perfect MK fragrance for you in our article – 9 Best Michael Kors Perfumes For Women.
Price & Reviews
You can check the latest pricing, see customer reviews and shop online:
8. Calvin Klein
Review
Founded in 1968, Calvin Klein is a heritage brand that has managed to stay in tune with the times at every turn. This is a brand, synonymous with effortless masculinity and powerful femininity.
Obsession is one Calvin Klein fragrance that really embodies the ethos of Calvin Klein. Both, Obsession for Women and Obsession for Men are warming, spicy, and woody with amber notes. 
As we mention in the 12 Best Calvin Klein Women's Perfumes, they have sweet notes at their heart. CK masculine scents on the other hand incorporate fresh and citrusy undertones. Euphoria is another iconic female fragrance from Calvin Klein; intense, woody, and powdery it is a little dated but is undeniably beautiful, too.
Don't forget to check out our review of the 7 Best Calvin Klein Fragrances For Men.
Price & Reviews
You can check the latest pricing, see customer reviews and shop online:
9. Marc Jacobs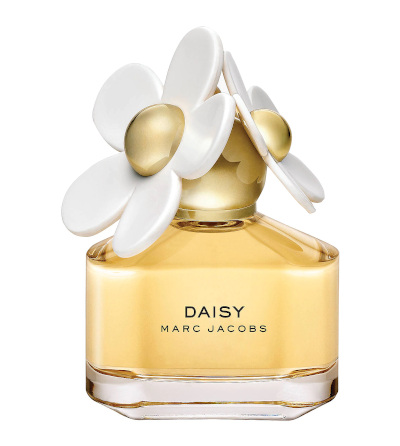 Review
New York City-born Marc Jacobs is one of the most iconic American designers in the world today. And while his fashion and accessory lines are stunning, it is the fragrances that truly shine.
It would be impossible to discuss Marc Jacobs without touching on Daisy. Perhaps the single, most popular 'wedding' perfume, Daisy is a light, white floral fragrance, which perfectly embodies its name and suits the iconic daisy-laden bottle.
Decadence, once again, is aptly named; popular with sophisticated young women, this handbag shaped bottle holds an intense woody and amber perfume with iris notes.
Finally, Lola is somewhat of a hidden gem; not as famous as Daisy, or even Dot, it is nonetheless a cult classic. Roses, florals, and soft spices blend to make a sophisticated and intense fragrance.
Our 10 Best Marc Jacobs Perfumes guide is a helpful resource.
Price & Reviews
You can check the latest pricing, see customer reviews and shop online:
10. Tommy Hilfiger
Review
Despite being an American brand, Tommy Hilfiger is a British favourite. Especially popular amongst young men, their clothing is a staple in the UK, but their fragrances remain a little under-appreciated.
This is a shame because their perfumes and colognes are surprisingly complex and evocative. Nonetheless, they have a full-on sporty, preppy, clean-cut '80s feel.
Tommy for Men was launched in 1995 in a branded red, white, and blue box with a simple bottle that perfectly complements the overwhelmingly green, fresh, and spicy.
Tommy Girl was launched one year later in 1996 and was the teenage perfume for a generation of sporty women. Tangy, invigorating, and refreshing, Tommy Girl remains a firm favourite for younger women.
The impact is a punchier, aromatic male cologne that blends sweetness and the zesty spice of citruses. Check out our 8 Best Tommy Hilfiger Fragrances For Men article.
Price & Reviews
You can check the latest pricing, see customer reviews and shop online:
11. Ralph Lauren
Review
With links to the American south and its wealth, polo-playing sportsmen, Ralph Lauren has nonetheless become a global brand for those who want to mix preppy fashion with designer luxury.
The first Ralph Lauren fragrances were launched in 1986 in American department store Bloomingdale's. Since then they have remained firm, if somewhat underappreciated, favourites in more youthful consumer groups.
Polo is a male classic. The nature of the woody, aromatic, and earthy notes make it feel mature rather than "old-man". This timelessness is typical to the best Ralph Lauren fragrances or men.
Woman, for example, is a bouquet of sweet, fresh, and white florals with a woody base. Romance, by contrast, is herbal, powdery, and infused with rose. But all are unforgettable.
Price & Reviews
You can check the latest pricing, see customer reviews and shop online:
12. Le Labo
Review
Still somewhat young, in terms of perfume houses, Le Labo was founded in New York City in 2006 with the ethos of being vegan-friendly, cruelty-free, and devoid of parabens, preservatives, and colours.
The result has been a product with a cult following and a quickly growing name. They were purchased by Estee Lauder in 2014, but remain a distinct brand that has stayed true to those original principles.
The Noir 29 is perhaps one of the best known Le Labo fragrances. The ultimate, clean-cut unisex perfume mixes fresh spices and woody notes with hints of tobacco and citrus in an unforgettable blend. 
Rose 31 is a perfect example of feminine leaning unisex perfumery that will suit men. The rose and powdery notes are balanced by woody notes and musk to give balance.
Iris 39 is a bit of a wild card, despite the femininity of the ingredients, the combination of florals and earthy notes with undertones of warm spice make it punchy and aggressive.
Check out our 10 favourite Le Labo fragrances.
Price & Reviews
You can check the latest pricing, see customer reviews and shop online:
13. Coach
Review
Coach is an American luxury design house that was initially known for its leather goods, handbags, and luggage. These days, the brand produces ready-to-wear fashion, accessories, as well as fragrances. 
Still, their market remains the same – understated elegant individuals who want to exude class without trying too hard.
The three fragrances which really sum up Coach New York are Coach for Men, Coach Leatherware, and Coach Dreams. The first two really evoke the brand's masculine, traditional origin with hints of leather, woods, moss, earthy notes, and musky bases. 
Coach Dreams, however, is a good representation of the brands present; more flexible, delicate, and feminine with fruity notes, white florals, woody undertones.
Take a look at our article on the 8 Best Coach Perfumes For Women.
Price & Reviews
You can check the latest pricing, see customer reviews and shop online:
14. Bond No 9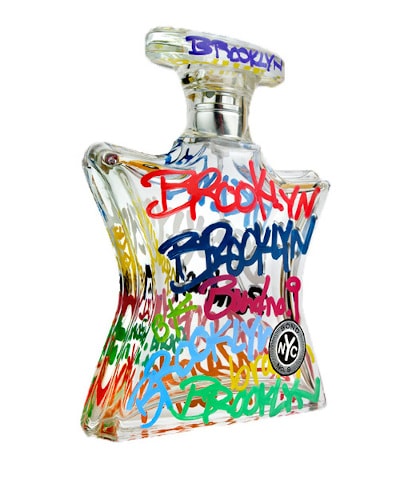 Review
Founded in 2003, Bond No 9 is a brand that really evokes the feel of New York City. When they opened their first boutique at number 9 Bond street, they launched with 16 'neighbourhood" fragrances, but today have over 60.
Brooklyn is one of the most well-known and loved. As an oriental spicy fragrance, it seeks to mimic the diverse and invigorating atmosphere of artistic expression.
Central Park, by contrast, is more subtle and light. As you might expect, this is a fragrance filled with florals.
Chinatown is one of the lesser-known Bond No 9 fragrances, but it is truly stunning. The mix of white floral, woody and animalic notes makes it truly unique.
Our article 10 Best Bond No 9 Fragrances For Men is a really helpful guide if you cannot decide which fragrance to try first!
Price & Reviews
You can check the latest pricing, see customer reviews and shop online:
15. Juicy Couture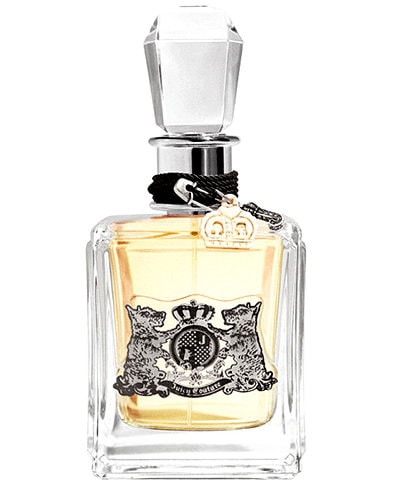 Review
Juicy Couture was a staple of early 2000s fashion. From their bedazzled accessories to the infamous velour tracksuit, the brand's over the top comfort and glamour evokes the flair of the west coast.
The first fragrance from Juicy Couture was launched in 2006, predictably over the top in design; Juicy Couture and Juicy Girl were nonetheless surprisingly sophisticated and durable.
Juicy Couture is, unsurprisingly, the more mature of the two original fragrances. White florals and bitter caramel come together with hints of sweetness and green notes to make a complex and sensual fragrance.
Juicy Girl, by contrast, is incredibly fruity and aquatic with hints of tropical sweetness. It is Viva la Juicy, however, which takes the crown as the brands most iconic fragrance. The unashamedly sweet, fruity, and floral mix is, in fact, juicy and incredibly refreshing.
You will love our article on the Best Juicy Couture Perfumes For Women.
Price & Reviews
You can check the latest pricing, see customer reviews and shop online:

Which Is The Best American Perfume Brand Of All-Time?
We have voted Tom Ford as the best American perfume brand of all time. His luxurious classics such as the decadent Black Orchid and Tuscan Leather and the crowd-pleasing Tobacco Vanille are quite simply a delight to wear. Every perfume lover should invest in at least one TF fragrance.
Black Orchid – Official Tom Ford Promo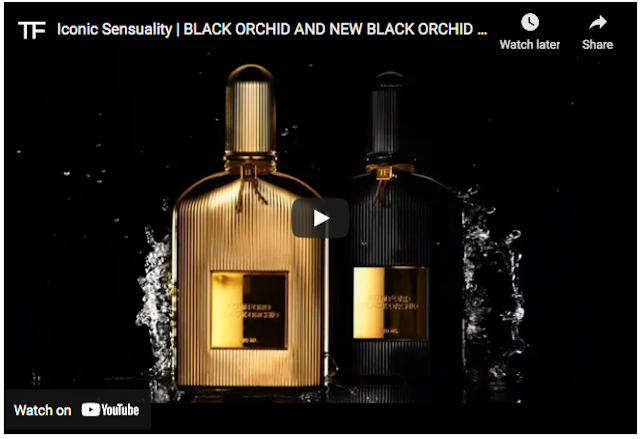 Conclusion
The best American fragrance brands are as diverse as they are unique. From the decadence of Tom Ford to the dazzling bling of Juicy Couture, each American perfumer has its own ethos and approach to fragrance.
Why not take the more effortless-style brands such as Coach, Bond No 9 and Le Labo out for a spin? Alternatively, classics such as Elizabeth Arden, Ralph Lauren and Calvin Klein should never be overlooked.
Before you go, I have put together a review of the most elegant perfumes ranging from timeless classics to modern-day sophistication that I think you will enjoy.

Further Reading
Below are some additional perfume related articles from Viora London's blog. We write articles on a number of interesting lifestyle topics from Fragrance to Lingerie and everything in between.