Holding Tunisian-born Italian Loris Azzaro's belief that "life is an endless summer" close to its heart, Azzaro is a brand like no other. The best Azzaro colognes for men are packed with citrus, fresh spice and other Mediterranean delights.
The 'Wanted' collection is one of Azzaro's most popular male fragrance lines. Bold, fresh, and unabashedly masculine, this range has something for guys of every age and style.
However, it does not stop there; the Chrome and Pour Homme collections are perfect if you need a classic cologne with some wow factor.

Best Azzaro Colognes For Men
The best Azzaro fragrances for men are bold, confident, and unabashedly masculine. From the Wanted, Pour Homme and Chrome collections, here are 9 head-turning colognes to discover.
1. Azzaro Wanted Eau de Toilette
Review
This original Wanted Eau de Toilette is a woody fragrance blended by Olivier Cresp and Fabrice Pellegrin. Fruity, spiced, and dry by turns, this 2016 fragrance is one of Azzaro's best sellers.
A bright and refreshing opening of sharp Calabrian lemon before bringing masculine spiced notes such as cardamom and ginger to the fore. 
As this scent settles, resinous vetiver gives Wanted that classic, woody dry down with a sweet, nutty tonka bean edge.
Top Notes:
Calabrian Lemon
Mid Notes:
Guatemalan Cardamom
Base Notes:
Haitian Vetiver
Seasons & Longevity
Wanted Eau de Toilette is a versatile fragrance that fares best in cool to cold weather, so ideal for autumn, winter and early spring.
Expect 5+ hours of wear from one application with excellent projection, mainly spice, vetiver and sweet vanilla, but only a little lemon in the dry scent.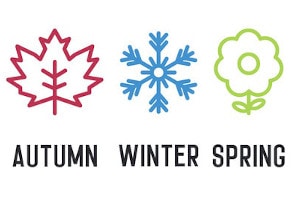 2. Azzaro Wanted By Night Eau de Parfum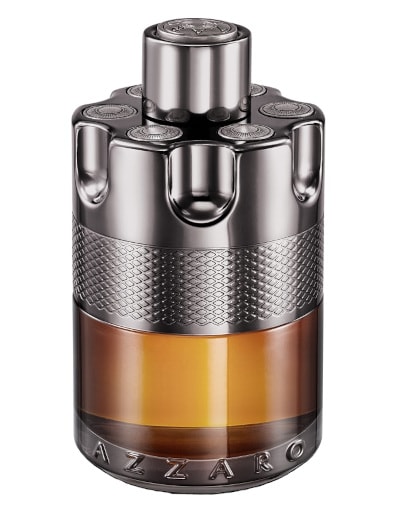 Review
Rich, warm, spiced and unashamedly masculine, Wanted by Night is one of the best Azzaro Wanted fragrances for men as it's seductive and complex. Launched in 2018, this Quentin Bisch creation dares to dazzle.
Inspired by the hedonistic life of Loris Azzaro in the 1970s, this scent opens with sweet and spicy cinnamon and then welcomes red cedar into the blend.
With a base of tobacco, this seductive and dark cologne will get you noticed. I loved the sweet fruitiness. If you like Spicebomb, you'll enjoy this too.
Top Notes:
Cinnamon
Mid Notes:
Red Cedar
Base Notes:
Tobacco
Seasons & Longevity
Undoubtedly a cold-weather scent, Wanted by Night has a decent projection and excellent staying power of 6+ hours.
If you want to use this scent to the best effect, wear it in autumn and winter; this is the perfect cologne for evening events.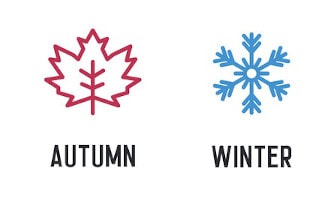 3. Azzaro The Most Wanted Eau de Parfum Intense
Review
The Most Wanted was launched in 2021 and will make a strong, lasting impression. Balancing sweetness with traditionally masculine notes of amber and cardamom… this is addictive stuff.
Spicy cardamom announces the initial wave of this scent and is quickly sweetened by middle notes of delicious caramel.
The resinous amber note creates a robust base with a touch of wood that's classy, mature, and will get you compliments. Wow!
Top Notes:
Cardamom
Mid Notes:
Caramel
Base Notes:
Woody Amber
Seasons & Longevity
Ideal for autumn and winter months to can carry you from late afternoon to the early hours with ease; The Most Wanted flourishes in darkness.
With excellent projection and 6+ hours of wear from one generous application, this lasts a long time and is a superb work-to-play scent for Fridays!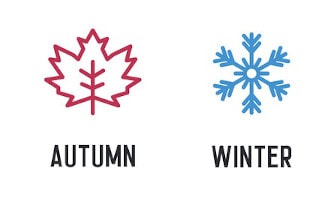 4. Azzaro Wanted Tonic Eau de Toilette
Review
Light, bright, and refreshing, Wanted Tonic is well-named. I found an almost medicinal feel to this effervescent blend; it is soothing and uplifting in equal measure.
Lime and cardamom make the opening of Wanted Tonic bright, warming, and fragrant, and when the aquatic heart notes, complemented by ginger, appear, they add to this sparkling fragrance. 
Wanted Tonic has a base of patchouli notes and benzoin that is rich, smoky, and sweet. Smells complex yet youthful.
Top Notes:
Lime, Cardamom
Mid Notes:
Ginger, Aquatic Accord
Base Notes:
Patchouli, Benzoin
Seasons & Longevity
The first warm-weather scent on this list, Wanted Tonic is ideal for hot days in spring and summer. It feels casual and easy to wear, similar to Coach Blue Eau de Toilette.
One drawback is lighter notes make it less durable; you will still get around 4+ hours of noticeable scent from this cologne.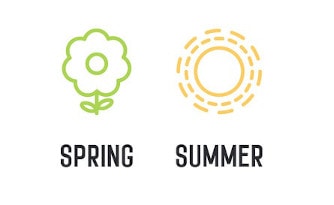 5. Azzaro Pour Homme Eau de Toilette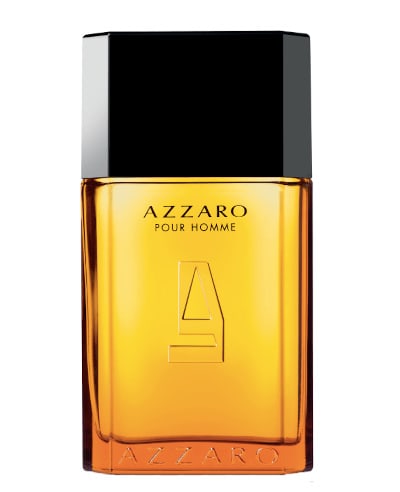 Review
A traditional, aromatic, and masculine scent with dry edges and a deep base, Azzaro Pour Homme was first launched in 1978 and has gained a cult following.
Star anise and masculine lavender create a sweet and almost medicinal vibe as this fragrance unfolds. The vetiver in the base is lightly woody, plus I was getting hits of vintage leather and moss.
The result is a light and balanced cologne with sweet, herbal, leather and moss undertones that evokes the spirit of the '70s. Very similar to Aramis Tuscany.
Top Notes:
Star Anise
Mid Notes:
Lavender
Base Notes:
Vetiver
Seasons & Longevity
Azzaro Pour Homme is a cool weather cologne that will fare well from autumn to spring and is best worn during the day.
Strong for the initial 2-3 hours, one drawback is the overall blend has moderate staying power of around 4+ hours per application.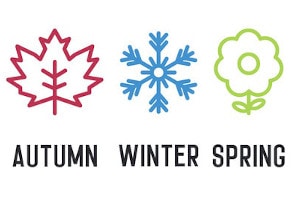 6. Azzaro Pour Homme Intense Eau de Parfum
Review
Created by Olivier Pescheux, Azzaro Pour Homme Intense is a stunning, seductive, and powerful cologne that mixes warming spices and dry woods. Launched in 2015.
The attention-seeking opening is nicely boozy, with sweet cinnamon tamed by the smooth woody heart of Haitian vetiver.
Upon dry-down, the base of sweet tonka bean and a touch of amber adds sweetness and depth. The result is a mature and sensual cologne.
Top Notes:
Cinnamon
Mid Notes:
Vetiver
Base Notes:
Tonka Bean
Seasons & Longevity
Guaranteed to turn heads, this scent is complex, rich, and heady. This cologne is ideal for autumn and winter evening out; think fancy dinners, bars, clubs, and date night.
One benefit of this fragrance is its stellar performance and tremendous longevity; you should get around 7+ hours of wear from each application. An excellent choice.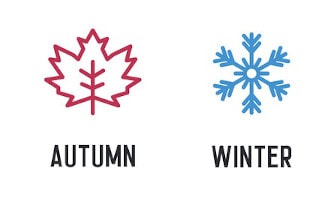 7. Azzaro Pour Homme Cologne Intense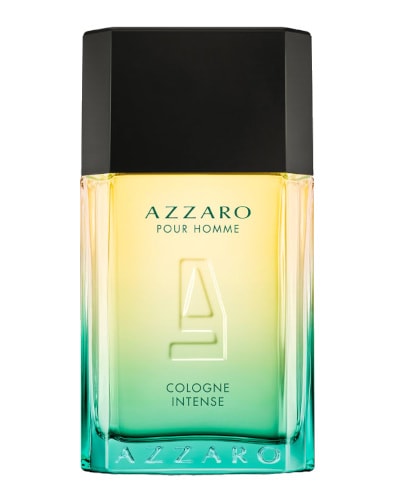 Review
Launched in 2021, Azzaro Pour Homme Cologne Intense is a brighter, sharper brother to the original Azzaro Pour Homme. This is a decent purchase if you need a citrus scent with a dusting of aromatics.
Spicy, sharp, and sweet, the lime that makes up the top layer complements the herbal, almost medicinal lavender at its heart and a touch of resinous lentisk in the base. 
Settles to a citrus-heavy scent with some pleasant aromatics but nothing groundbreaking. Consider Explorer by Montblanc, as it has a bit more going on.
Top Notes:
Lime
Mid Notes:
Lavender
Base Notes:
Lentisk (Mastic)
Seasons & Longevity
Wear this cologne in spring and summer during the day for the best effect. It's easygoing for holidays, running errands, and is even office safe.
The initially strong citrus opening will lose its sharp edge after an hour. Expect 3-4 hours of wear from a single application.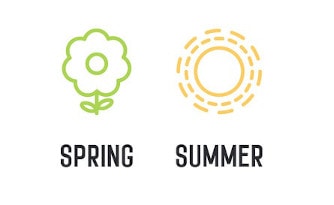 8. Azzaro Chrome Eau de Toilette
Review
A light, bright, and sparkling cologne developed by Gerard Haury and launched in 1996, Chrome Eau de Toilette is perfect for any guy looking for a better-performing version of the short-lived CK EveryOne.
Opening with fresh aquatic and citrus notes, Chrome has a green and white musk heart that dries down to allow woody tea accord to bleed through and add a little sweetness.
Soothing and refreshing by turns, Chrome evokes the feeling of bright Mediterranean summers. This can easily be your signature summer scent.
Top Notes:
Fresh Citrus, Aquatic Notes
Mid Notes:
White Musk, Green Notes
Base Notes:
Woody Tea Accord
Seasons & Longevity
A great spring-to-summer cologne for everyday wear, this scent creates a bright but mild scent bubble and moderate staying power that works for most social events.
One application should give you 4+ hours of wear, perhaps more if you over-spray.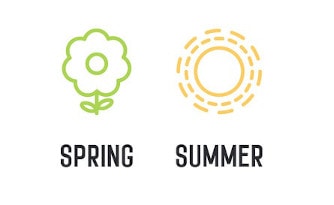 9. Azzaro Chrome Eau de Parfum
Review
Chrome Eau de Parfum is a new fragrance for 2022 and is one of those unabashedly masculine scents with a 70s vintage vibe thanks to pine aromas.
Sweet and sharp mandarin orange creates a bright opening with lavender in the heart bringing herbal depth. A base of forest-fresh and resinous pine adds spice.
The result is complex, changeable, and confident, although for me personally, the pine is a bridge too far for my nose (and reminds me of Cerruti 1881 For Men).
Top Notes:
Mandarin
Mid Notes:
Lavender
Base Notes:
Pine
Seasons & Longevity
This is the ideal Chrome fragrance for spring and summer daytime wear. Works well for chilled lunches, holiday trips and is even office safe.
This vintage-style fresh scent has remarkable staying power, lasting 6+ hours but not a blind buy, in my opinion.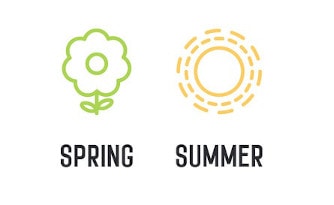 Andrew's Top Pick
The Most Wanted Eau de Parfum Intense
The Most Wanted Eau de Parfum Intense is one of my Azzaro top picks, as the spicy cardamom, sweet caramel, and woody amber create an inviting scent bubble.
This classy, masculine fragrance lasts well and projects nicely throughout. The bottle is classy too! feeling weighty in your hand.
Conclusion
The best Azzaro fragrances for men each have their unique scent profile and style, plus there is the perfect fragrance for every man, mood and occasion.
The Azzaro Wanted collection has plenty of spice and sweetness, leaning towards late afternoon/evening. I feel that the Chrome and Pour Homme collections are a little more traditional daytime wear but timeless rather than dated.
As for price point, there is a good reason that these fragrances are so popular they perform well and will not break the bank.
Prices range from £70/$85 per 100 ml/3.4 fl oz for the Wanted collection, £40/$48 per 100 ml/3.4 fl oz for the Chrome collection, and £30/$37 per 100 ml/3.4 fl oz for the Pour Homme.
Don't forget; Ingrid has reviewed some utterly seductive Azzaro Perfumes For Women that you may want to check out too!

Further Reading
Below are some additional articles from Viora London's blog. We write articles on a number of interesting lifestyle topics such as fragrance, beauty, luxury accessories and more.
Andrew is a fragrance enthusiast, collector, and seasoned writer who has a burning passion for all things fragrance and flavour related. From woody aromatics to green & spicy, I leave no stone unturned in my quest to discover the ultimate scent. Andrew's Full Bio.