If you were a fragrance lover in the 90s, then it's likely that a bottle of Mugler Angel made it into your collection. And no wonder; the best smelling Angel perfumes blend fruit, flowers, even chocolate in a cloud of musky patchouli.
First launched in 1992, the original Mugler Angel perfume became an overnight success due to its sweet yet exotic musky aroma. Fast-forwarding thirty years and several enticing flankers have expanded the Angel collection.

Best Smelling Angel Perfumes
Here are 6 of the best Mugler Angel perfumes to keep you smelling deliciously sweet with a mysterious undercurrent of musk and wood.
1. Angel Eau de Parfum
Review
First up is the original Angel Eau de Parfum by Mugler. Created in 1992 by Olivier Cresp, this is a sweet blend of fruit and praline with an intoxicating hit of musky/earthy patchouli.
A sweet opening of mainly honey and cotton candy are feminine and carefree. A heart of praline, caramel, chocolate and red fruit add additional sweetness.
The dry down is where things take a detour as the musky/earthy scent of patchouli dominates after 20 minutes, vanilla also creeps in; Settles to a patchouli bomb with sweet edges.
At 6+ hours, Angel EDP lasts exceptionally well, plus has an enormous sillage for the first 4 hours. If you want your perfume to do the talking, then look no further.
It works best as an evening scent during the colder months of the year – it's an ideal warm scent for winter. Smells quite dressy, similar to Agent Provocateur Fatale Intense.
Top Notes:
Bergamot, Honey, Cotton Candy
Mid Notes:
Praline, Caramel, Chocolate, Red Fruits
Base Notes:
Patchouli, Sandalwood, Vanilla, Musk
Seasons & Longevity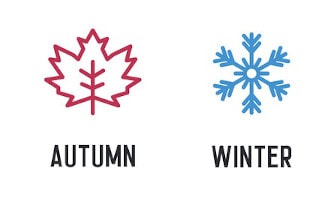 Benefits & Drawbacks
| | |
| --- | --- |
| Pros | A graceful feminine scent that has a mysterious side |
| Cons | Perhaps too much patchouli for some noses after 30 minutes |
2. Angel Eau de Toilette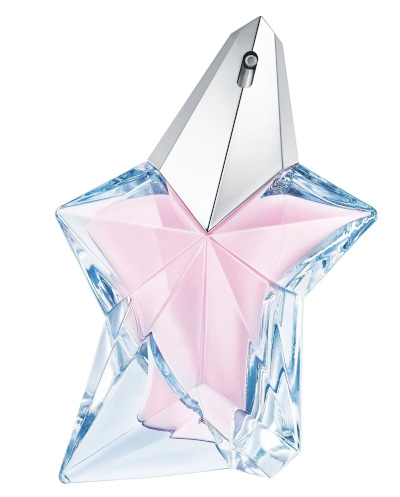 Review
Angel Eau de Toilette is a fruity/floral gourmand fragrance launched in 2019 and created by perfumer Louise Turner. This EDT version is a more youthful, fresh and fruity interpretation of the original Angel scent.
Zesty yet sweet mandarin and fresh smelling peony creates a bright, youthful opening. Crisp apple and sweet praline in the heart bring a nice contrast.
Upon dry-down, patchouli does emerge but is far less dominant than the heavier EDP version; woody accord adds smoothness. Settles to a sweet praline scent with contrasting apple and patchouli.
As for performance, I found that this fragrance is reasonably long-lasting at 5+ hours with moderate sillage and projection.
It's more of a casual daytime fragrance than the dressier original Angel EDP. Its lighter persona makes it ideal for autumn, winter and spring.
Top Notes:
Mandarin, Peony
Mid Notes:
Apple, Praline
Base Notes:
Patchouli, Blond Wood Accord
Seasons & Longevity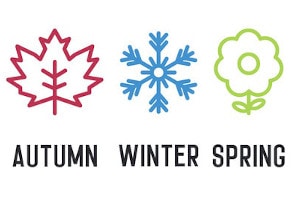 Benefits & Drawbacks
| | |
| --- | --- |
| Pros | A youthful fragrance that is not as heavy on the patchouli as the original |
| Cons | It's lighter than other scents in the Angel collection |
3. Angel Nova Eau de Parfum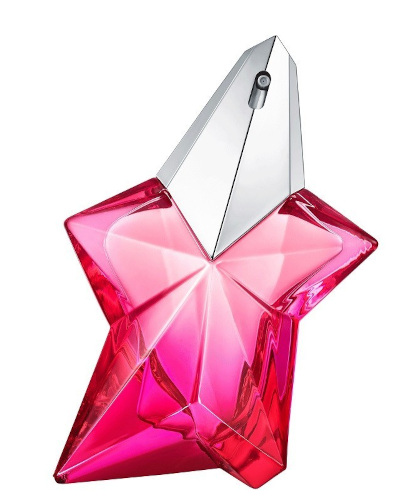 Review
Angel Nova Eau de Parfum is a modern fruity-floral scent launched in 2020. Created by fragrance noses Sonia Constant, Louise Turner and Quentin Bisch, it's billed as a daring fragrance that encourages women to "live up to your dreams".
Raspberry and lychee create a semi-sweet fruity opening, with mid notes of delicate Damascena rose providing effortless lift.
In the base, akigalawood adds a woody spiciness supported by the resin scent of benzoin, making an unusual combination that you don't see too often.
On my skin, this fragrance lasted particularly well (6+ hours) with solid projection and good sillage; it works well if you need a pretty scent that lasts.
Angel Nova Eau de Parfum is an easygoing daytime fragrance best worn in spring/summer. Perfect for lunches, picnics, and garden parties.
Also, consider Carolina Herrera Very Good Girl Eau de Parfum as it's pretty similar.
Top Notes:
Raspberry, Lychee
Mid Notes:
Damascena Rose
Base Notes:
Akigalawood, Benzoin
Seasons & Longevity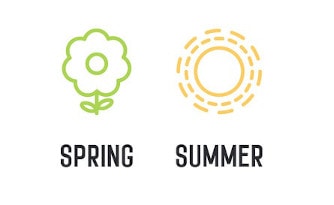 Benefits & Drawbacks
| | |
| --- | --- |
| Pros | A well-balanced blend of fruit, flowers and exotic wood |
| Cons | Perhaps too sweet for the first hours, but it does evolve nicely |
4. Angel Muse Eau de Parfum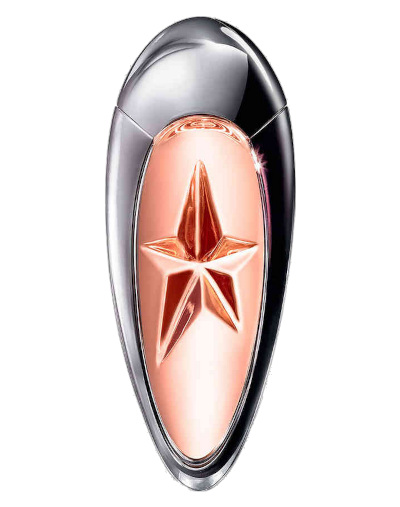 Review
Angel Muse Eau de Parfum showcases smooth vetiver and gourmand chocolate but draws inspiration from the musky original Angel scent. Created by Quentin Bisch in 2016.
A vibrant opening of sharp grapefruit and pink berries is soothed by a sweet and delicious heart of hazelnut cream and cocoa.
Upon dry-down, woody/earthy vetiver steals the show, plus patchouli remains as part of the Angel DNA. Settles to a delightful woody/musky scent with a moreish chocolate kick.
This fragrance lasts (6+ hours) well and has a strong sillage and projection, so if you're looking for a noticeable evening scent, then this is for you.
I feel it's more suited to autumn and winter evening wear as it smells quite dressy. Think posh dinners, the theatre, fancy bars and clubs.
Top Notes:
Grapefruit, Pink Berries
Mid Notes:
Hazelnut Cream, Cocoa
Base Notes:
Vetiver, Patchouli
Seasons & Longevity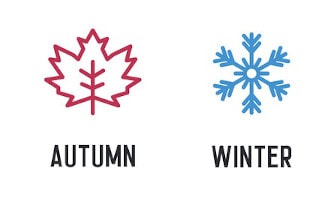 Benefits & Drawbacks
| | |
| --- | --- |
| Pros | Classy evening fragrance that is mature and confident |
| Cons | Maybe the cocoa/patchouli blend is too intense for some |
5. Angel Muse Eau de Toilette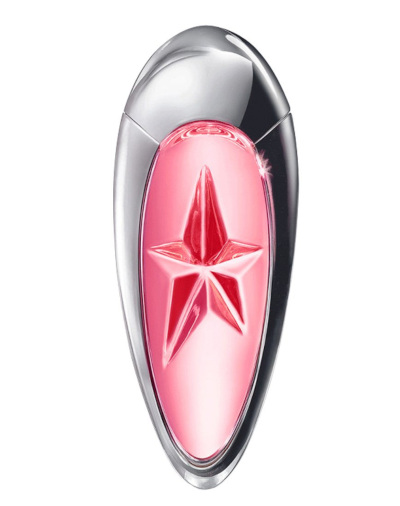 Review
Angel Muse Eau de Toilette is a seductive blend of tropical fruits, decadent chocolate and smooth woods. It launched in 2017 and was created by perfumer Quentin Bisch.
A tropical and fruity opening of passion fruit and mandarin is almost good enough to eat. Hazelnut cream adds more mouthwatering gourmand notes to the heart.
Upon dry-down, vetiver and Agikala wood bring rich woody smoothness. Finally settles to a tropical fruity chocolate scent with lush woods and a hint of orange.
I found the performance pretty good, so expect 5+ hours with decent sillage—projects well for the first 3 hours.
Top Notes:
Passion Fruit, Mandarin
Mid Notes:
Hazelnut Cream
Base Notes:
Vetiver, Agikala Wood
Seasons & Longevity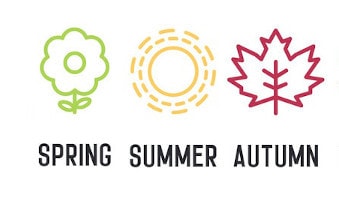 Benefits & Drawbacks
| | |
| --- | --- |
| Pros | A beautiful blend of tropical fruit, chocolate and wood |
| Cons | The chocolate note does have a slight chemical twang to it |
6. Angel Iced Star Eau de Toilette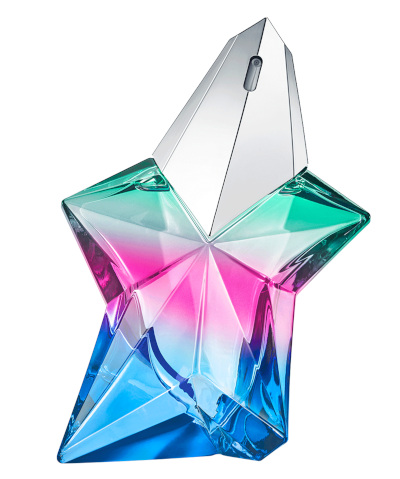 Review
Angel Iced Star Eau de Toilette is a sublime fruity floral gourmand fragrance of lush pineapple and coconut. Created by perfumers Quentin Bisch and Louise Turner and launched in 2021.
The tropical opening of coconut water and pineapple lead to a delicious praline heart that smells good enough to eat.
The patchouli dry-down is only modest, allowing the vibrant combination of coconut, pineapple and praline to shroud you in a delicious cloud of feminity.
Performance is average, so expect 4+ hours of wear with average sillage and projection. A great everyday scent if you're looking for something deliciously fruity.
Angel Iced Star Eau de Toilette is an easygoing and carefree summer scent perfect for chilling by the pool sipping a cheeky cocktail. It's also office safe, but I feel my first suggestion is better!
Also, check out my review on Mancera Pearl Eau de Parfum for more fruity deliciousness.
Top Notes:
Coconut Water, Pineapple
Mid Notes:
Praline
Base Notes:
Patchouli
Seasons & Longevity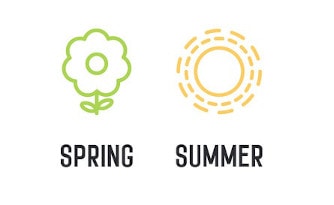 Benefits & Drawbacks
| | |
| --- | --- |
| Pros | This coconut and pineapple blend will lift your mood |
| Cons | Limited edition so getting hard to find |

Ingrid's Top Pick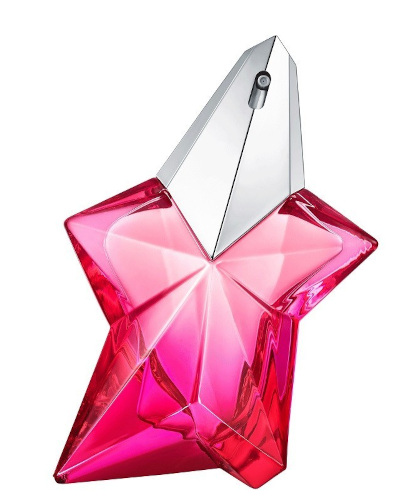 Angel Nova Eau de Parfum
Angel Nova Eau de Parfum is my pick as the best smelling Angel perfume. The delicious raspberry and lychee work incredibly well with soft rose and the subtle warmth of akigalawood and benzoin. Wow!
Conclusion
The best Angel perfumes are still so popular as the combination of sweetness and musk that underpins each scent is beautiful. Plus, the bottles are instantly recognisable as Mugler and look beautiful on any shelf.
The Angel range generally provides decent longevity and sillage, so you do get a good quality perfume, whichever one you choose. Many fragrances have tried to emulate the iconic scent of the original Angel fragrance, but only this range is truly Angel.
Mugler Angel perfumes are currently available in 25, 50, and 100ml (0.8, 1.7, 3.4 oz) size bottles. I recommend you try each fragrance in-store (or order samples online) and decide which one you prefer. Plus, let them dry down for at least 20-30 minutes before making your final decision.

Further Reading
Below are some additional articles from Viora London's blog. We write articles on a number of interesting lifestyle topics such as fragrance, beauty, luxury accessories and more.
Ingrid is an avid perfume collector, fragrance writer & reviewer, fragrance Youtuber and Friend member of the British Society of Perfumers who has worked in the fashion industry for over 30 years.