Swiss watchmaker and jewellery house Chopard produces more than dazzling precision timepieces. The best Chopard perfumes for women are equally desirable, blending exquisite aromas that dare to be different.
The brand moved into the world of fragrance in 1992 with the launch of its now-iconic feminine perfume, Casmir Eau de Parfum. They have since created a further 30 female scents and 19 unisex fragrances.
Known for its unique blends and enticing bottle designs, Chopard often creates fragrance bottles to match their eye-catching watch or jewellery lines.

Best Chopard Perfumes For Women
The best Chopard perfumes for women combine sensual florals and fruits with exotic spices and woods. Here are 5 heavenly scents to consider.
1. Love Chopard Eau de Parfum
Review
A stunning rose scent, Love Chopard is rich, complex, and warming. This sensual and mature scent evokes candle-lit dinners and quiet conversations. Launched in 2020.
A sweet and warming combination of cinnamon, rose, pink peppercorn, tangerine, and violet make the opening of Love Chopard dazzling and complex.
The feisty opening puts up a good fight before giving way to the floral heart of Bulgarian rose, orange blossom, and jasmine sambac.
The remarkably complex base of this scent is made up of notes of brown sugar, cocoa, honey, patchouli, sandalwood, Tonka bean, vanilla, and cedar.
Settles to a spicy rose scent with a touch of smoke, resin, and caramelised, sugary edges. Similar to Carolina Herrera Burning Rose.
Top Notes:
Cinnamon, Damask Rose, Pink Peppercorn, Rose, Taif Rose, Tangerine, Violet
Mid Notes:
Bulgarian Rose, Moroccan Rose, Orange Blossom, Rose, Sambac Jasmine
Base Notes:
Brown Sugar, Cocoa, Honey, Patchouli, Sandal, Tonka Bean, Turkish Rose, Vanilla, White Cedar
Seasons & Longevity
Though versatile, Love Chopard is ideal for autumn and winter wear and equally well suited to day or night wear. I would say it leans more dressy than casual.
In fact, thanks to the complexity, it has remarkable staying power. This scent can see you through a 6 to 8-hour work day with surprising ease, and it will make you feel fabulous all the while.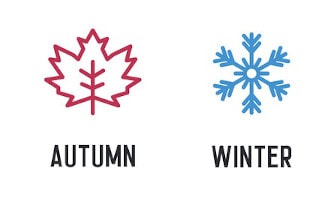 Benefits & Drawbacks
| | |
| --- | --- |
| Pros | A stunning rose fragrance with spices and a touch of smoke |
| Cons | Maybe too smoky/spice for some |
2. Casmir Eau de Parfum
Review
Casmir Eau de Parfum is the original (and arguably the best, depending on who you ask) and is somewhat of a cult favourite. This 1992 scent is for those who like to balance youthful sweetness and vibrancy with sophisticated complexity.
A tropical basket of fruits gives Casmir a fresh and juicy opening; peach, coconut, mango, and bergamot perfectly balance sweetness and tart tanginess.
In the heart, geranium, jasmine, and lily-of-the-valley bloom discreetly before the foundational notes of sandalwood, amber, vanilla, and musk come to the fore.
Settles to a sweet, resinous, and slightly smoky blend of vanilla, fruit, resin and wood that feels powerful, sensual and vintage.
Top Notes:
Peach, Apricot, Blackcurrant, Raspberry
Mid Notes:
Mandarin, Carnation, Cinnamon
Base Notes:
Vanilla, Benzoin, Tonka Bean, Opoponax
Seasons & Longevity
Casmir is a stunning cold-weather fragrance that comes into its own in the evenings. Think date night, formal events, and other intimate occasions where you want to turn heads.
This is a really robust scent that will give you the best part of 5+ hours of wear, depending on what you're doing.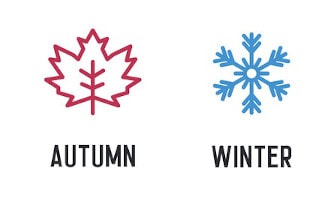 Benefits & Drawbacks
| | |
| --- | --- |
| Pros | Classy, classic, complex, vintage…. I could go on! |
| Cons | It does smell very vintage so maybe not for younger noses |
3. Miel d'Arabie Eau de Parfum
Review
Created by perfume icon Alberto Morillas in 2018, Miel d'Arabie is earthy, rich, and undoubtedly mature, yet it doesn't feel dated. If you're a fan of vintage Guerlain, you are sure to love this scent too.
The natural sweetness of honey and more than a whisper of pomegranate brings a sugary sweet opening with an exotic tang of fruity freshness.
This quickly gives way to a spiced heart with the dry sharpness of tea at its core. Base notes of patchouli, incense, and cypress oil make the dry down resinous and almost medicinal.
Settles to a spiced-honey scent with luscious fruits and the darkness of tea with a touch of the medicinal. Unusual and moreish.
Top Notes:
Tea, Pomegranate
Mid Notes:
Honey, Spices
Base Notes:
Patchouli, Cypress Oil, Incense
Seasons & Longevity
I love Mield'Arabie for chilly autumn/winter nights when the cool, crisp air lets the more subtle elements of the fragrance bloom.
Thanks to the spices and smoky notes, this perfume could give you up to 5+ hours of wear (which makes it a wonderful day-to-night scent for those who like to turn heads).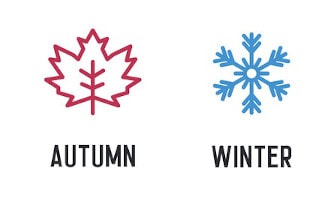 Benefits & Drawbacks
| | |
| --- | --- |
| Pros | Classy and seductive scent created by Alberto Morillas |
| Cons | Really only for autumn/winter evenings |
4. Happy Chopard Bigaradia Eau de Parfum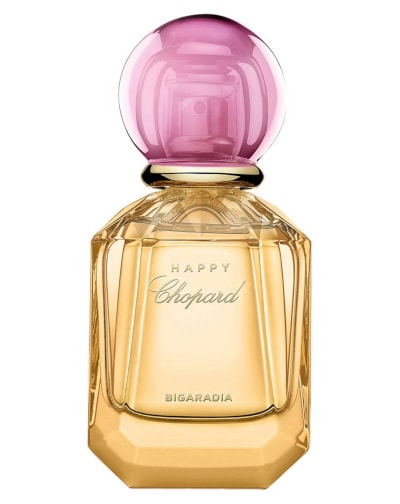 Review
The only full-on summer scent on this list, Happy Chopard Bigaradia, is sparkling, bright, and absolutely bursting with juicy fruit notes. Youthful and effervescent, this 2018 scent makes a strong statement.
With bitter orange, fresh green mandarin, carrot, and neroli, this fragrance has a juicy, sweet, and zesty opening.
The heart notes of honey, orange blossom, and jasmine sambac quickly come into their own, replacing that bright juiciness with a breezy, sweet edge.
The base of patchouli, sesame, and cedar never really bleeds through; it settles to a bright and cheerful blend of citrus and charming white flowers.
Top Notes:
Neroli, Green Mandarin, Bitter Orange, Carrot
Mid Notes:
Orange Blossom, Honey, Jasmine Sambac
Base Notes:
Patchouli, Sesame, Cedar, Labdanum
Seasons & Longevity
Ideal for bright, warm summer days walking carefree in the park and perhaps enjoying an al fresco lunch or picnic in the shade.
Expect 3+ of noticeable performance from this, and wear it during casual day events for ideal results. However, it can be a little sharp, so apply sparingly in enclosed spaces.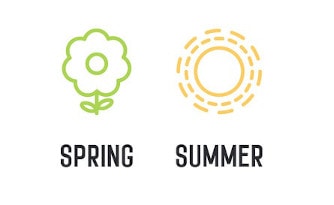 Benefits & Drawbacks
| | |
| --- | --- |
| Pros | Fresh, summer, feel-good fragrance |
| Cons | As expected, this does not last very long |
5. Vanille de Madagascar Eau de Parfum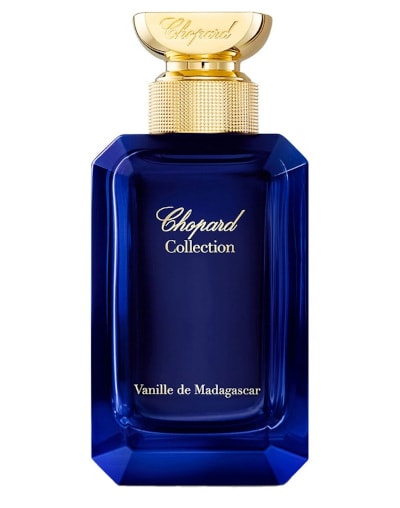 Review
Looking for a scent that is complex, subtle, and borderline edible? If so, Vanille de Madagascar could be the perfume of your dreams. Launched in 2017.
Opening with top notes of matcha tea, orange flower, and bergamot, Vanille de Madagascar is surprisingly fruity, leading to a heart of caramel and Madagascan vanilla.
This sweet, edible heart is supported by a base of cedar and vetiver that adds some sharp, dry resin edges to the scent. The result is a complex blend of delicious vanilla and caramel with darker tea and woody notes.
Top Notes:
Bergamot, Matcha Tea, Orange Flower Petal
Mid Notes:
Madagascan Vanilla, Caramel
Base Notes:
Cedar Wood, Haitian Vetiver
Seasons & Longevity
I feel that Vanille de Madagascar is a stunning any-season fragrance. Maybe a little too fragile for cold nights, but great for slightly warmer afternoons in early summer.
A single application will generally get you 4+ hours of wear with only moderate projection, so you may need to overspray.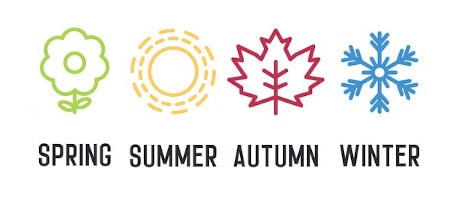 Benefits & Drawbacks
| | |
| --- | --- |
| Pros | Smells expensive, complex, and simply delicious |
| Cons | Lasts OK but does not project too well in my opinion |

Ingrid's Top Pick
Love Chopard Eau de Parfum
Love Chopard Eau de Parfum is my top pick as this seductive scent combines a kaleidoscope of rose notes with spices, smoke, resin, and sugary edges. Wow!
Conclusion
Founded by Louis-Ulysse Chopard, Chopard in 1860, Chopard was originally a Swiss watchmaker and jewellery house best known for its 'Happy Diamonds' collection.
The brand didn't move into fragrances until the early 1990s, when it partnered with L'Oreal. With plenty of scents to choose from, the best Chopard perfumes will leave you feeling glamourous and confident, just what every girl needs!

Further Reading
Below are some additional articles from Viora London's blog. We write articles on a number of interesting lifestyle topics such as fragrance, beauty, luxury accessories and more.