Just as clothing is essential to every guy's innate style, I feel that fragrance plays an invisible yet pivotal role in defining my identity, leaving a lasting impression on others.
From formal events to casual outings, having a well-prepared fragrance wardrobe will ensure you always have a diverse collection of scents to leave a favourable olfactory impression.
Over several years, I have built up a fragrance collection that caters for every season, certain events such as date night, post-gym, casual, formal and even scents that boost my confidence.

Fragrance Wardrobe For Men
In this article, I'll guide you through building a versatile fragrance collection that complements your style and will suit every season, occasion and situation.
Understanding Fragrance Families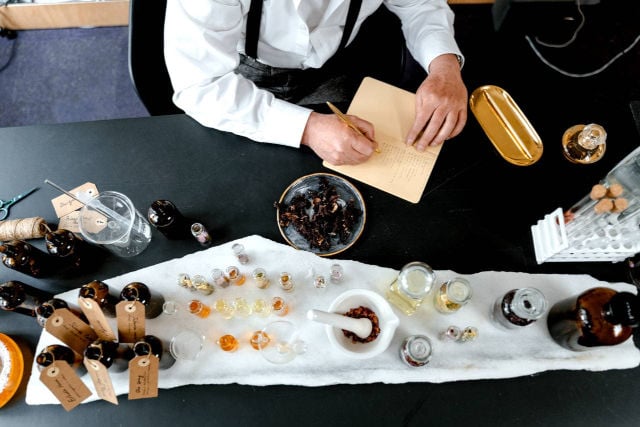 Before diving into the collection itself, it's essential to familiarise yourself with the most popular masculine fragrance families. The six main categories are as follows.
| No. | Family | Description |
| --- | --- | --- |
| 1 | Citrus | Fresh barbershop scents with notes like lemon, bergamot, and orange. |
| 2 | Aquatic | Clean and watery scents often contain marine and oceanic notes. |
| 3 | Oriental | Sensual and spicy notes like vanilla, cinnamon, and amber will attract attention. |
| 4 | Spicy | Head-during spices such as cardamom and black pepper and wow-factor.  |
| 5 | Woody | Earthy and warm woody scents often incorporate sandalwood, cedar, and vetiver notes. |
| 6 | Leather | Rich notes of leather and suede add masculine, seductive depth. |
Essentials Fragrances
To start your fragrance wardrobe, I strongly recommend you invest in the following three essential scent types:
1. Versatile Everyday Scent
Opt for a fresh, clean fragrance with citrus or blue notes that you can wear daily to work or casual outings. I'd recommend something like Bleu de Chanel or Acqua di Parma Colonia.
2. Formal Evening Scent
Choose a sophisticated fragrance combining woody and oriental notes for elegant events and formal occasions. Tom Ford Oud Wood and Dior Homme are both excellent choices.
3. Unique Signature Scent
Discover a fragrance that resonates with your personality and becomes your signature scent, making you instantly recognisable. Try something unusually niche from Serge Lutens, as this perfume house is top-notch.
Seasonal Variations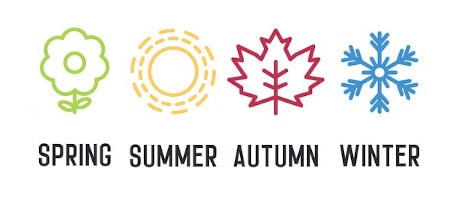 Just like your wardrobe, fragrances should adapt to seasonal changes. Consider the following seasonal variations:
Spring: Light citrus and floral scents that awaken the senses.
Summer: Refreshing and invigorating scents to combat the heat.
Autumn: Warm and earthy scents that mirror the changing climate.
Winter: Rich aromas with spicy and woody notes to embrace the cold weather.
Daytime & Evening Scents
Distinguish between daytime and nighttime scents to suit different scenarios:
Daytime Colognes
I usually opt for lighter, more casual fragrances for work or daytime social events. My go-to scents in this category are Montblanc Explorer and Chanel Allure.
Nighttime Colognes
I love embracing more intense fragrances that leave a lasting impression during evenings and special occasions. Bvlgari Wood Essence and Tom Ford Noir Extreme Parfum are two must-haves.
Lifestyle & Brand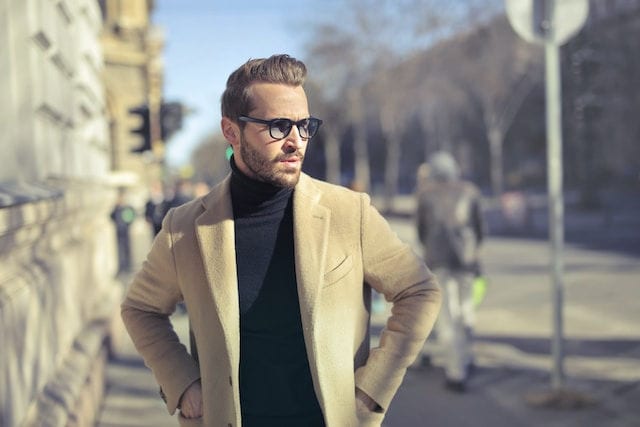 Take your lifestyle and activities into account when building your fragrance wardrobe. If you are an active guy who enjoys outdoor sports, a sporty and energetic scent might suit you best; try something from Paco Rabanne or Hugo Boss. 
On the other hand, if you prefer fancy lunches, a trip to the museum, stylish bars and restaurants, I'd recommend a more refined and elegant fragrance from Prada or Louis Vuitton, which could be more fitting.
Sample & Test In-Store
Building a fragrance wardrobe is a journey of exploration and experimentation. When looking for a new fragrance, I always visit department stores, boutiques, and perfumeries to sample various scents and test them on my skin to see which ones I prefer.
When buying fragrance, my top tip is always to allow each fragrance to dry for at least 10 minutes. This gives the deeper base notes a chance to develop and interact with your personal body chemistry.

Conclusion
For guys, a well-curated fragrance wardrobe reflects your style, personality, and versatility.
By understanding the different fragrance families, considering seasonal variations, and tailoring your scents to your lifestyle, you can create a collection that ensures you're always prepared to make a lasting impression. 
Remember, fragrances have the power to evoke emotions and memories, so select scents that resonate with you positively, making you feel confident and comfortable in your own skin.
In time, your fragrance wardrobe will become integral to your overall style and persona, leaving others with an unforgettable impression of who you are.
Read Next: Men's Fragrance & Confidence: Boosting Self-Assurance

Further Reading
Below are some additional articles from Viora London's blog. We write articles on a number of interesting lifestyle topics such as fragrance, beauty, luxury accessories and more.