The world of men's fragrances is as diverse as it is vast, offering an array of scents that cater to every personality, season and occasion. For us guys to navigate this olfactory universe effectively, it's essential to understand the more masculine fragrance families.
Just as in fashion, where clothing styles fall into distinct categories, fragrances are classified into several main olfactory groups (or families) based on their dominant notes.

Masculine Fragrance Families
I'm going to dive into the more traditionally masculine-leaning fragrance families, providing you with excellent insight into each group's distinct qualities from a guy's perspective.
1. Citrus Fragrance Family
Citrus fragrances are invigorating and refreshing, making them ideal for any guy seeking a burst of energy from their scent choice. These compositions are built around zesty notes derived from citrus fruits such as lemon, bergamot, mandarin, and grapefruit.
What I personally enjoy about citrus-dominant fragrances such as Louis Vuitton Pacific Chill is their light, clean, and uplifting aromas, making them perfect for casual wear, holidays, and warm weather in general.
Key Characteristics: Fresh, energetic, and youthful.
Perfect For: Daytime wear, summer outings, and outdoor activities.
2. Aquatic Fragrance Family
Aquatic fragrances evoke the freshness of ocean breezes and open waters. Often containing marine and sea-inspired notes, such as sea salt, these scents exude a clean and refreshing vibe.
Every guy needs an aquatic fragrance in his collection, as they are perfect for days when you want a laid-back, carefree scent. Check out classic colognes such as Paco Rabanne Invictus or Bleu de Chanel.
Key Characteristics: Refreshing, breezy, and relaxed.
Perfect for: Everyday wear, beach vacations, and spring/summer seasons.
3. Oriental Spicy Fragrance Family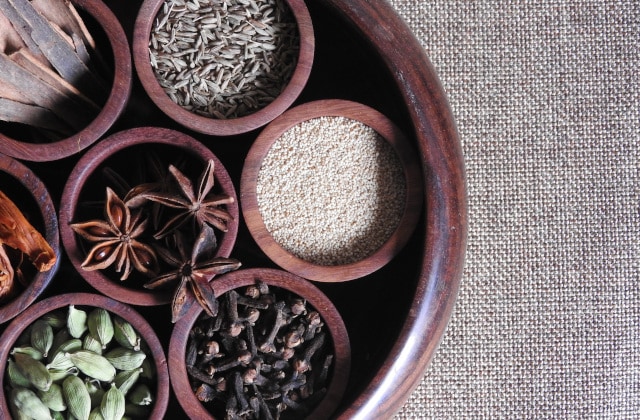 The oriental spicy fragrance family is all about richness, warmth, and sensuality. These opulent scents typically feature exotic spices, resins, and sweeter notes like vanilla, amber, cinnamon, and cloves.
I find that spicier fragrances project male confidence and allure, making them my go-to choice for special occasions and evening wear. Colognes such as Viktor & Rolf Spicebomb or Bvlgari Man in Black will do nicely.
Key Characteristics: Seductive, mysterious, and luxurious.
Perfect for: Date nights, formal events, and the colder months.
4. Aromatic Fragrance Family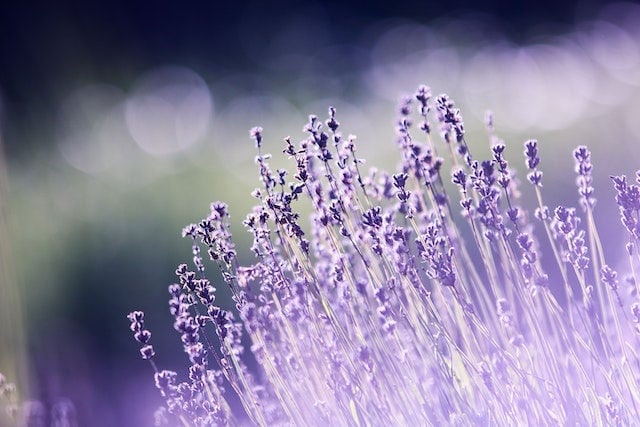 The aromatic fragrance family is a versatile group that combines herbal, fresh, and spicy notes. Lavender, rosemary, basil, and other herbs are commonly found in these compositions, alongside elements like mint and anise, for a touch of male bravado!
Aromatic fragrances are vibrant and appealing, suitable for any occasion and season. Try a blend of aromatic and citrus fragrance groups as they work well together, for example, Acqua di Parma Colonia.
Key Characteristics: Energetic, versatile, and invigorating.
Perfect for: Daytime wear, casual outings, and warmer seasons.
5. Woody Fragrance Family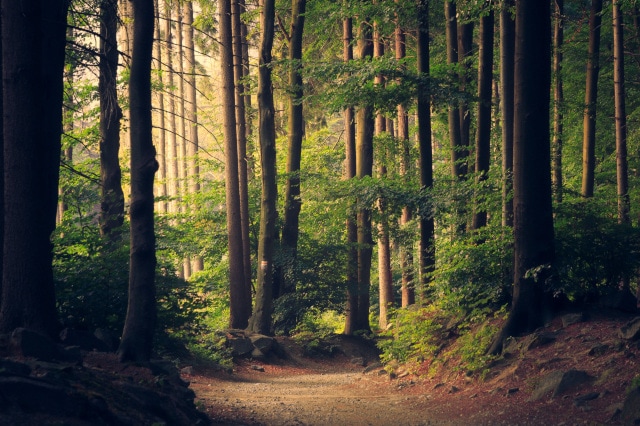 The woody fragrance family exudes an earthy and natural appeal, making it a popular choice for men. These masculine, stylish, timeless, and confident scents create an aura of effortless male sophistication.
Typical notes include sandalwood, cedarwood, oud, patchouli, vetiver, and oakmoss. I find that woody fragrances are often warm, comforting, and long-lasting, making them suitable for both formal and casual occasions. Think Tom Ford Oud Wood, for starters.
Key Characteristics: Smooth, deep, and welcoming.
Perfect for: Office settings, evening events, and cooler seasons.
6. Leather Fragrance Family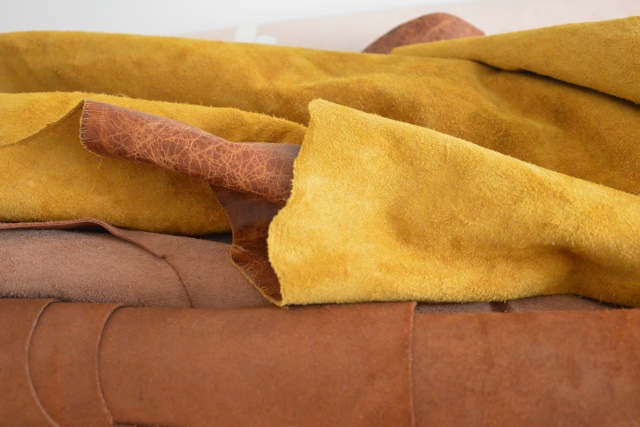 Ahhh, the classic smell of leather-bound books and sumptuous sofas, the leather fragrance family will shroud you in classy notes such as rich leather or smooth suede.
Check out Tom Ford Tuscan Leather or Kilian Royal Leather for a timeless trying-without-trying vibe that oozes confidence.
Key Characteristics: Confident, classy, and effortlessly refined.
Perfect for: Evening wear, elegant dinners, high-class bars, and autumn/winter seasons.

Perfume Wheel
You may want to check out this helpful 'perfume wheel' to assist you on your fragrance family journey.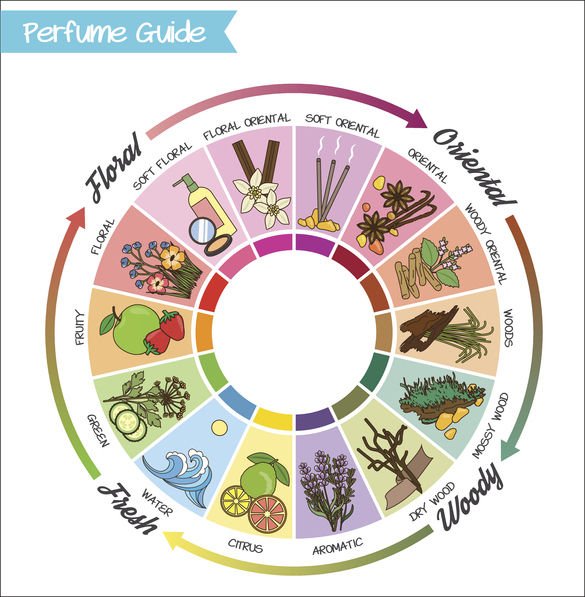 Conclusion
Understanding the more masculine fragrance families is essential for any man looking to build a diverse and appealing scent collection. Each olfactory group has its distinct charm, catering to various moods, occasions, and personal styles.
Whether you prefer the classic and timeless appeal of woody or leather scents, the energetic burst of citrus fragrances, the opulence of oriental compositions, more aromatic notes, or refreshing aquatic scents, there is a fragrance family to suit every guy, mood and situation.
When choosing a fragrance, remember that any decent scent will take time to fully reveal itself (especially the deeper base notes such as wood to leather), so let your chosen fragrance settle for at least 20 minutes before purchasing.
Ultimately, the perfect masculine fragrance should not only smell appealing but should also resonate with your personality, boost your confidence, and leave a positive, lasting impression on those around you.

Further Reading
Below are some additional articles from Viora London's blog. We write articles on a number of interesting lifestyle topics such as fragrance, beauty, luxury accessories and more.